What is PPC? Is it Worth the Investment?
As a way of reaching both new prospects and returning customers, there are few channels that are as effective at sharing marketing messages at scale as pay-per-click advertising. With plenty of powerful targeting capabilities, options for automation, and unparalleled budgetary control, PPC is a hugely beneficial online advertising strategy for any marketer and any business.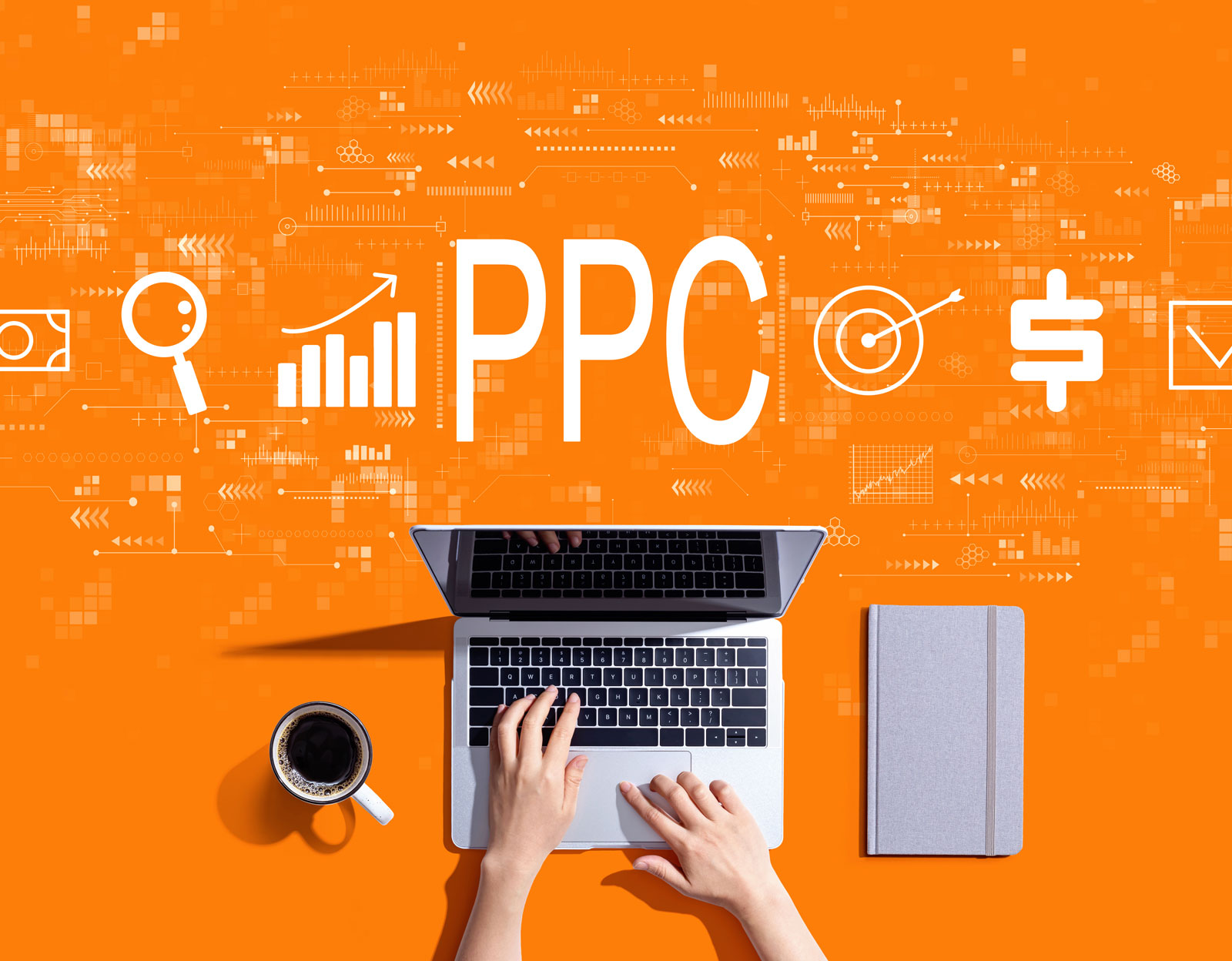 But just what is PPC, and is it worth the investment? We'll be taking an in-depth look at this powerhouse digital marketing strategy to explore not only how it works, but also how you can make PPC marketing a worthwhile investment.
What is PPC?
Pay-per-click advertising, or PPC, is an online advertising model that can put your marketing messages directly in front of the audiences that will respond best to them. PPC activity can be set up and managed via a range of different channels – from search engines to social media, to display advertising – but most people are typically referring to paid search marketing.
The online world is becoming more and more competitive, with so many businesses competing to be heard over each other and reach their target audiences. PPC marketing offers marketers a way to cut through the noise and ensure that they are being seen by the people who are most valuable to their business. Whether that's hitting the top of search engine results pages, appearing in users' social media feeds, or retargeting past visitors through the Google Display Network, there are many different ways to use PPC advertising to hit your marketing goals.
The pay per click model specifically refers to how an advertiser pays for their advertising. Under the pay per click model, you're only paying when you get a click on your ad, not for the ad placement itself. So, if your ad appeared in the search engine results, for instance, you'd only pay for that ad if someone clicked on it. You can control how much you want to spend on a click by setting maximum CPCs (cost per click). This tells the platform how much you are willing to pay for a click, and forms the basis of the ad auction.
The Pay-Per-Click Auction
In order to make sure that they're serving the most relevant ads to their users, online advertising platforms such as Google Ads, Facebook Ads and Microsoft Ads will run automated auctions every time they need to show an ad. These auctions take into consideration a number of factors, but the two most important ones are your CPC bid and your quality score.
As mentioned above, your CPC bid is how much you are willing to spend on a click. Largely, this is determined by things like your demographic targeting, the keyword and how relevant it is to your business and product offerings, and keyword match types. Not all of these factors will be relevant on every channel. For example, Facebook doesn't operate on a keyword basis, rather in terms of its users' interests. However, you might have a group of users that are more valuable to you, so you would set a higher maximum bid for targeting this group, as they're more likely to return a higher revenue.
The other important factor in an ad auction is the quality score; or the quality of your ad. For platforms such as Google, their users' experience is paramount. If you have a bad experience by clicking on an ad that takes you to an irrelevant landing page or seeing results that aren't related to your search, you might choose to go with a different search engine. This loses money. To prevent this from happening, Google and other online advertising platforms will review your ads in terms of their quality and relevance. Unfortunately, no one is completely sure exactly what the algorithm evaluates when setting a quality score, but there are things that we know are important.
Your ads have to be relevant to the user, whether that's in terms of the search they're making, the content they're viewing, or the things they've already demonstrated an interest in. That means that your ad – ad copy, landing page, creatives etc – needs to be tailored to the keyword, placement or interest that you're targeting. For example, if you're targeting Facebook's dog lovers with pet supplies, you need to make sure your ad is about dogs, not small reptiles. You must also create ads that are well written and well designed, so as to provide the best user experience and to clearly demonstrate what a user is clicking on.
The platforms will combine these two factors in order to determine the outcome of the auction – so you could end up paying less for your PPC ad if you have a high-quality ad. This is certainly something to factor in if you're concerned about the investment needed to run PPC advertising.
What Do You Need To Be Able To Run PPC Campaigns?
Before you start running your PPC campaigns, there are 4 main things that you need to prepare as part of your strategy. You should outline:
The channels you'll be running PPC activity on
The people you'll be targeting your campaigns at
The messaging and creatives you'll be serving them
The budget you can allocate towards this activity
Successful PPC campaigns will be backed up by a good strategy and solid research, so this is your opportunity to set your campaigns up for success. Take your time to plan out your activity so it suits both your customers and your business needs so that you're able to meet your performance goals.
Choosing Your Channels
First of all, you'll want to decide which channels you want to run PPC campaigns on. You'll want to implement a full-funnel approach that targets users at every stage of the customer journey, which means you'll need to map out the role that your different channels play across your funnel.
Consider which channels currently drive a lot of your website traffic, and which ones your customers are already spending a lot of their time on. Do they spend a lot of time on Google Shopping? Is Bing their search engine of choice? Have you been making good headway with search engine optimization? This will give you a good indicator of the channels that might benefit from paid advertising support. Factor in where these channels sit in your customers' journey and be sure to cover each stage in order to make the most of your paid advertising campaigns.
Creating Your Targeting Lists
This customer analysis will also help you to build your targeting lists for laser-focused and cost-effective campaigns. By blending together data about your target customer and existing customer behaviour, you can create in-depth demographic profiles that will help you reach the right person at the right time, with the right message.
Start with broad information such as age range, geographical location and gender. If you know your product is specifically designed for consumers aged 25-35, it would be a waste of your ad spend to target users outside of this age range. On top of this, you can explore the different targeting options available on specific platforms, such as interests and job titles. Google, for example, has its own set of affinity audiences which group users based on specific sets of interests, while LinkedIn has incredibly in-depth job and company targeting.
You can even create a number of different demographics so that you can target users with better tailored messaging that is designed specifically for each group. Whether that means changing up the USPs to better suit different audiences, or adapting your CTAs depending on the desired action, building a few different demographics will help you to reach the right person with the right messaging at the right time.
Keyword Targeting
For some platforms such as Google and Bing, you'll also need to define the keywords that you want to target. Similar to SEO, PPC keywords are the ones you want your ads to appear for when searched. Finding relevant keywords will help you to make sure you're appearing when your customers need you and can allow you to serve the right messaging depending on where they are in their buyer's journey. It'll also help to improve your quality score, by ensuring your ads are relevant to specific search queries.
Keyword research is a necessary part of paid search PPC advertising, so make sure that you're carving out enough time to properly understand user intent, search trends, and even competitor activity, in order to stay on the top of your game and use the right keywords for your goals.
Tailoring Your Messaging
Next up, you'll need to create ads that are tailored to the platforms and audiences that you're targeting. Search ads are text ads, so only need the ad copy, while social media and display ads need imagery to go with them. Consider the USPs that will matter to each demographic and shape your ad copy accordingly. Do you have something that sets you apart from your competitors, or a unique offer for new customers? This should certainly be included in your ad copy. Are there specific actions that you want potential customers to take when they click on your ad? This should also be included where possible, as it will help to gently lead your customer to conversion.
However, you will want to pay some attention to where this activity will fall in your user journey. Paid social media ads tend to fall into the awareness stage of the customer journey, so CTAs focused on purchase won't perform as well as CTAs encouraging users to find out more. Consumers tend to use search engines, on the other hand, when they're ready to make a purchase or find out more about a specific product or service. This means that CTAs such as "Request Your Free Demo" or "Try Now" tend to be the most effective ways of driving action from customers.
By tailoring your messaging and creatives to both your target audiences and the channels, you're likely to see a much better return on your investment. You're making sure that you're serving the most relevant, laser-focused content, at the right moment in time.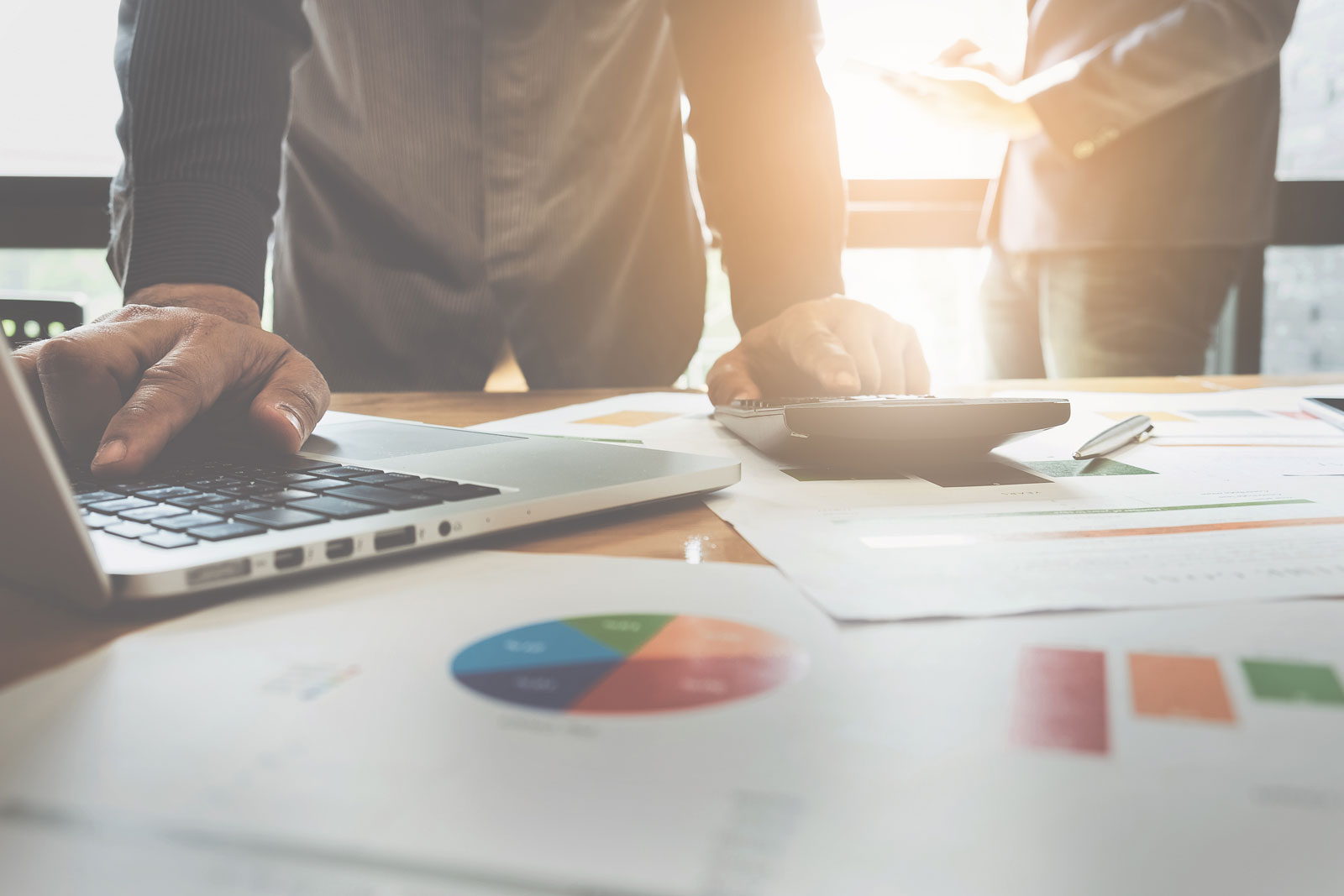 Setting Your Budget
Last but not least is setting your budget. As always, there are lots of different factors in play, and this can be quite a difficult negotiation. First and foremost, your budget will need to be proportional to the number of PPC campaigns you plan on running. If you have a full online advertising strategy that incorporates multiple campaigns across video, shopping, search and more, you're going to need a much bigger budget than if you're just testing some Facebook ads. This also works the other way around: if you already know that you have budget restrictions, start with one or two channels first in order to prove the return on investment to any stakeholders, and potentially increase your budget as necessary.
Not only will you need to set an overall budget for this activity, but you'll also need to set any CPCs or campaign budgets. As mentioned earlier, your maximum bid is how much you are willing to spend on a click on your ad, so you might want to consider how important certain demographics and keywords are to you. For example, you'll need to have higher CPCs for ads targeting your core demographic on keywords that demonstrate a high propensity to purchase. Your awareness campaigns are likely to have much lower CPCs as you won't get the same return on investment.
Is PPC Worth The Investment?
We've answered the question 'what is PPC?', but is it worth the investment? Well, PPC presents a great opportunity to reach your target audience at scale, making it a great digital marketing strategy for smaller and medium-sized businesses. For bigger brands, it's a powerful method of brand protection: ensuring that you're always at the top of the results whenever anyone searches for your brand name. However, whether it's worth the investment comes down to the quality of your PPC campaign and the research you put into understanding your customers.
A data-driven PPC campaign that truly understands consumer habits and behaviour is a powerful weapon in your marketing arsenal. Basic PPC ads can be effective, but by building your campaigns to reflect what a keyword signals about a user's intent, you're more likely to drive the desired action. For example, if your data suggests that users who are researching your product use specific keywords in their searches, you can build PPC ads that are focused on building awareness and engaging customers. You might use "Find Out More" for your CTA, and send them to a landing page about that specific product. This level of detail is much more likely to drive a return on your investment, as it's a much higher quality.
This data can also shape your bids: showing you where you can invest more heavily and still see a return, and where you might want to pull back or change your bidding strategy. For example, you can afford to set higher bids on high-converting shopping campaigns because they're more likely to get you a return on your ad spend.
In short, the investment you put into your pay per click advertising is the kind of investment you can expect to get back in return. This doesn't just mean financial investment either: if you're able to put in the time to research, test and optimise your campaigns, then you'll get that time investment back in the long run with increased sales, returning customers and stellar performance.
How to Make the Most of Your PPC Campaigns
There are ways of optimising and perfecting your PPC campaigns in order to get more out of your investment.
Optimise Your Landing Pages
Narrow Down Your Targeting With Negative Keyword Lists
Continuous Analysis and Review

Supercharge Your Campaigns with Automation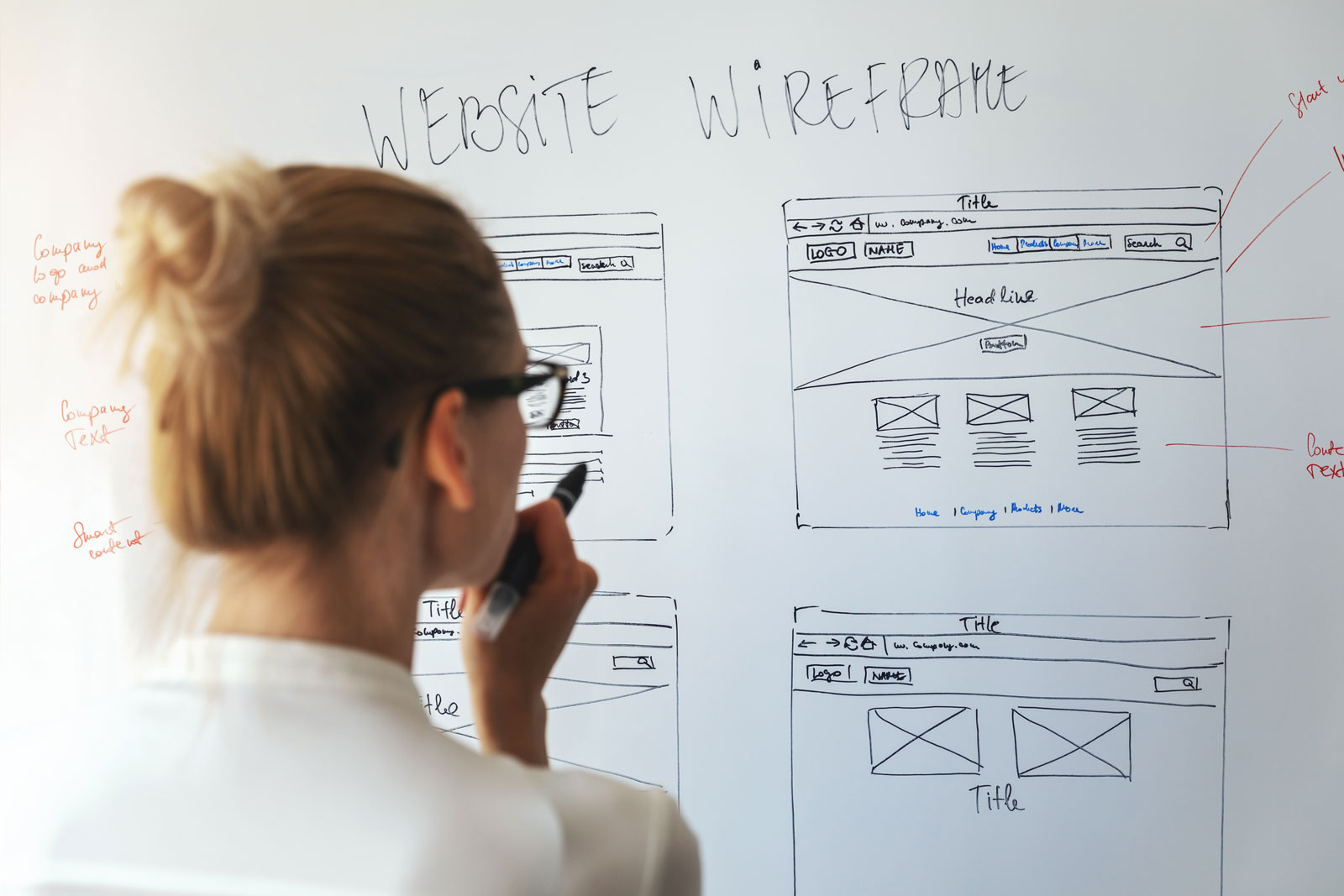 Optimise Your Landing Pages
PPC landing pages are a crucial part of a user's ad journey, and can be the difference between getting a prospect to convert, and having them immediately bounce off your page. PPC landing pages are standalone pages that are specifically designed to convert visitors into leads so you can nurture and retarget them with relevant information and offers. They focus on one USP or product offering and usually sit separately from your main website so they're free from distraction and capture your user's attention.
You can have more than one landing page, and each one should be designed to be relevant to the ad that they're paired to. This doesn't mean that every ad needs its own landing page, but you should have landing pages for each of your main themes and offerings. The main purpose of your landing page is to communicate value, so consider what your user is looking for when they click on an ad. Use this to guide the content you create and the type of offer you focus on.
Narrow Down Your Targeting With Negative Keywords
Knowing who and what you want to target is an important starting point for PPC campaigns, but it is just as valuable to know who and what you want to avoid. Negative keywords in particular are a great way of protecting your brand and ensuring you're only appearing when you want to. They are specifically relevant for keyword-based advertising such as Google search ads and Microsoft search ads, allowing you to exclude certain keywords so you can focus on the ones that matter to your customers.
There might be a business with a similar name that works in a different industry. You don't want to appear whenever someone is looking for the other business, so adding their products to your negative keywords will prevent your ads from appearing when it's not relevant. Alternatively, you might offer both men's and women's clothes, but you want to make sure that your menswear ads aren't appearing on searches for womenswear. Negative keywords, when used to their full potential, are a fantastic tool for making sure your campaigns are as relevant as possible to your target audience, while also saving you money by removing lower quality clicks.
Continuous Analysis and Review
If you want to get the most out of your PPC investment, you'll want to make sure that your PPC campaigns are always relevant to your users and that they're driving the performance that you would expect. Set aside time for frequent and consistent reviews of your performance; seeing which ads are performing well, which ones haven't taken off, and where you could be making savings. You might notice that you're appearing on irrelevant searches, which would mean adding new terms to your negative keyword lists. There might be certain ads that have a lower quality score than you were expecting, and so you need to take a look at whether there's a better landing page or creative that is more relevant for this particular ad. Making use of tools like Google Analytics to review your performance and make optimisations is a key way of improving your return on investment.
On top of reviewing your existing activity, you should also be looking for new opportunities for growth. Keyword research, for example, isn't a one off job but something you should be doing regularly to see what users are currently searching for and how it affects the user journey. Run some competitor analysis and see what gaps exist that you can exploit to your advantage. Take advantage of changing search trends and see how they can affect your performance.
Supercharge Your Campaigns with Automation
Once you have your PPC campaigns set up, it can be a daunting task to keep them up to date and optimised – especially if PPC only forms a part of your day-to-day responsibilities. To give your campaigns some added oomph without adding more to your to-do list, you can supercharge your campaigns with automation. From smart bidding strategies to responsive ads to scaling up your activity, there are plenty of ways where you can introduce automation to help you meet your campaign goals.
Smart Bidding Strategies
Smart bidding strategies take the guesswork out of setting manual bids so that you can rest assured that you're always driving towards your goals. Rather than setting your bid caps by ad group or keyword, you can instead tell Google or Facebook, for example, to use your budget in the most effective way. Smart bidding strategies are specifically conversion-based strategies, which means that they can only seek to maximise your conversions. The algorithm will use machine learning to understand which clicks are more likely to lead to a purchase and increase bids accordingly. Note that, in order to use smart bidding strategies, you must have conversion tracking enabled on your account.
Automated Bidding Strategies
Automated bidding strategies instead focus on driving results that are based on your campaign goals as a whole, rather than specifically maximising your conversions. Machine learning algorithms will use your account data to set bids that are most likely to increase your clicks, visibility or conversions. So, if you have an awareness campaign, you might want to set an automated bidding strategy that will drive visibility, so that you can be seen by as many users as possible within your set budget.
Responsive Ads
Responsive ads help you to serve the perfect messaging to your users by mixing and matching between set copy to present the right combination for the situation. Available on a number of different platforms, you're able to write multiple variations of ad elements like headings, descriptions and primary texts. When needed, the platform will put together the most effective combination. By leaving this up to machine learning, you're saving plenty of time and money in testing: you don't have to spend months A/B testing different ad copy to find out what works best.
Pay-per-click advertising is a worthy investment for any business, as it allows you to reach your target audiences at scale. If you're just starting out with PPC, you might find all of the options available to you a little daunting. Getting in touch with a specialist PPC agency such as The Brains can help you to navigate your options and start delivering laser-targeted campaigns.
Ready to schedule a free digital marketing consultation?