4 Digital Marketing Trends: How to Get Ahead in 2022
Any business hoping to make an impact in 2022 should be prepared to adapt their marketing strategies to coincide with the latest trends. Learning about and understanding what's new in marketing is vital if you're to stand out in this competitive landscape, so at digital marketing agency The Brains we're hoping to make it a little easier for you!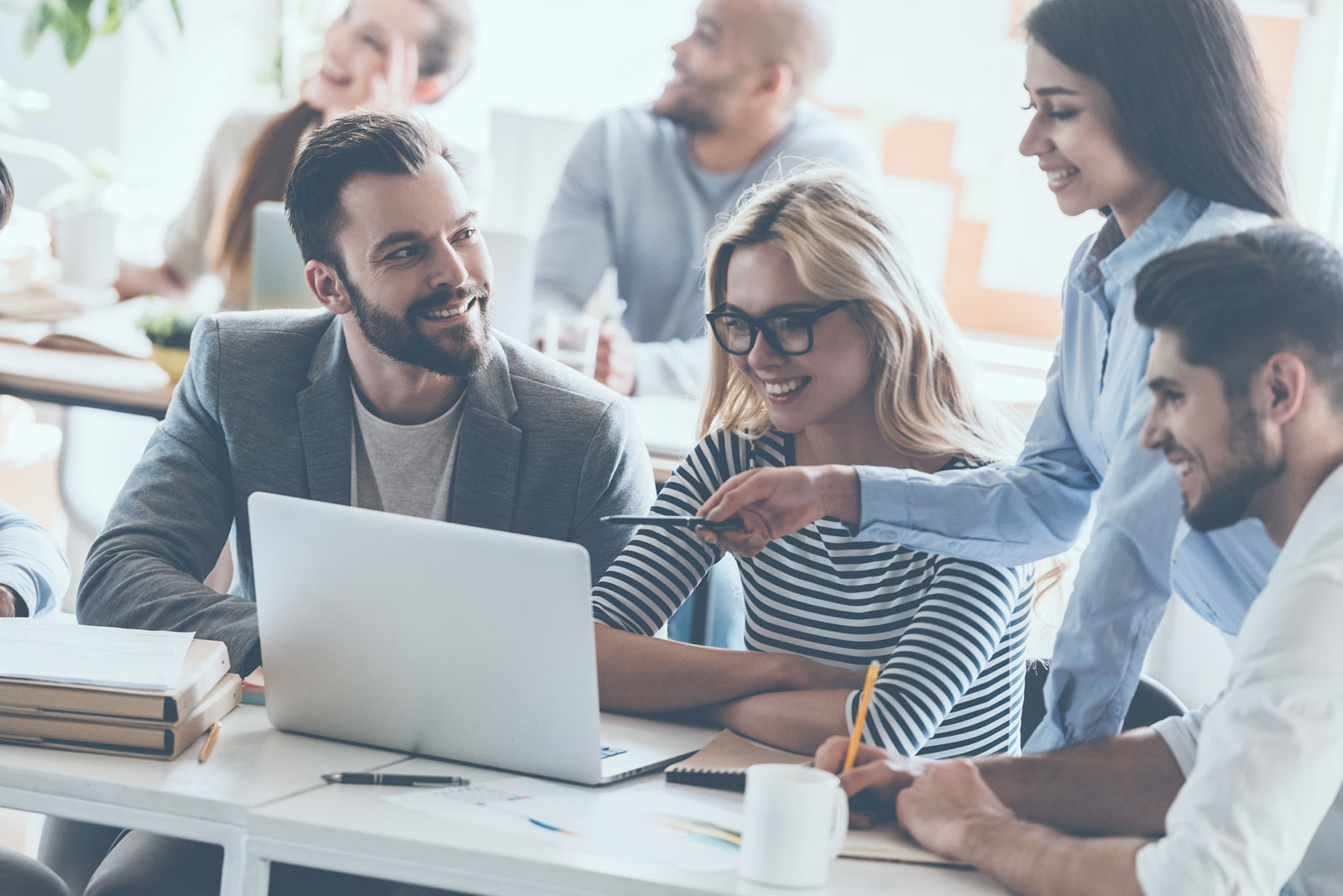 In this blog, we'll take you through some key learnings from this past year in the world of marketing, and delve into what businesses should be keeping in mind for the year ahead, and we've pinpionted four digital marketing trends that are set to take 2022 by storm.
So, whether you're a new business looking to make your mark within your niche, or you're an old hand with a need to update your quickly ageing campaign goals, we're here to help. Our experts across the different fields in digital marketing have the insights you need to make a real impact online.
Digital Marketing Trends: Your Roadmap To Success
A lot can change in the world of marketing in just a few months, and throughout our years in business, we've made sure we're always staying ahead of the curve and doing the same on behalf of our clients. Of course, it's easy enough to talk about keeping up with the latest digital marketing trends – but how do we actually use this forward-thinking instinct to produce results?
In short, it's all about regularity, consistency and data. Continuously analysing metrics, conducting extensive competitor research and trying new, more efficient tools is how we ensure our clients are where they need to be, both in the marketing world and in their own sphere. We can recommend the following tools for data driven marketing, spanning collection and analysis:
While it often falls relatively low on the list of priorities for business owners, staying ahead of the top digital marketing trends should certainly form part of your success roadmap. Without a view of the bigger picture in terms of how your business can best succeed online, your efforts are unfortunately set to see very little progress, what with your competitors likely taking bigger steps forward.
With this in mind, let's jump into this blog, which will cover 5 of what our experts think are the most relevant digital marketing trends to consider in 2022, plus the most important learnings from the past year.
Contents
Key Learnings From 2021
2022 Digital Marketing Trend: Conversation and Personalisation
2022 Digital Marketing Trend: Voice Search and Video
2022 Digital Marketing Trend: Social Media: Stories, TikToks and Reels
2022 Digital Marketing Trend: Improved Learning and Data Insights
Developing A Powerful 2022 Digital Marketing Strategy

Enhance Your Marketing Strategies With Key Learnings From 2021
2021 was a relatively turbulent year for a lot of businesses, with the remains of 2020's huge market shifts still lurking. However, many who had set aside time and budget to conducting research, running web audits and developing new strategies saw significant surges in terms of traffic and conversions. The HubSpot downloadable State Of Marketing Report details that 63% had an increased marketing budget for the year 2021, focussing the majority of this on social media, search engine optimization and content creation. Top marketing goals included increasing brand awareness and customer satisfaction, which interestingly came out on top of closing more deals.
Below, we explore some of the key learnings our digital marketing teams have gleaned over the past year.
Mobile First Marketing Remains Key
Google's announcement about mobile-first indexing first appeared in the spring of 2020, but optimising pages and site content for mobile is still proving a challenge for many marketers. With reports of up to 79% of smartphone users completing a purchase with their mobile device during the following year, having a mobile-first digital marketing strategy is clearly still amongst the top priorities for marketing teams. Appealing to the next generation through marketing efforts is one of the best things companies can do for their brand – it's a marketing strategy that will stand the test of time. Using a mobile-first strategy across multiple marketing channels will most likely be an important trend in the digital world for many years to come; almost 70% of the world's population current own mobile devices, and this number will only grow.
To learn more about this, visit our technical SEO services page, or our seo audit services page to understand the technical health of your website.
Content Needs Focus
It's been said many times before in the digital world that 'content is king', and the more of it you have on your site, the better you will perform in the search engines and the more potential customers you will reach.
However, with such a focus being brought to the customer's experience as a whole and their relationship with your brand, it became clear in 2021 that relevant content was far more beneficial than reams of seemingly appropriate content pieces that were not properly targeted at search queries. We all know that to rank well in the search engine result pages (SERPs), pages, blog posts or other content pieces need to be targeting a keyword (or several) and be well optimised – but there are more metrics we need to consider. UX focusses including readability, accessibility and internal linking proved to lead blogs to perform much better at The Brains, so much so that we reconstructed our entire Blog Homepage and individual blog post template to provide better user experience.
With so much competition out there no matter how niche your service offering, developing strong customer relationships is key, and targeted, relevant content can help you do this. For more insights in terms of how to develop a powerful content strategy and boost brand awareness with targeted marketing messages within your content, get in touch with our specialists.
We also offer a variety of SEO content services to help you reach your target audience and increase your visibility in search engines.
Influencer Marketing Is Not Slowing Down
While some markers thought influencer marketing might be a short-lived trend, reports have suggested there are no signs of it slowing down in coming years. Multichannel digital strategies may be of particular use, as 2021 showed a rise in creator loyalty. Many predictions for the coming year suggest that users will follow creators across various social media channels. So, if you haven't already allocated some of your budget to influencer marketing, it might be time to jump on the bandwagon before all the good deals are gone.
In 2021, TikTok proved to be one of the most used platforms for influencer marketing, but was naturally only successful for brands that could appeal to the young TikTok demographic. When working with influencers, it's vital that brands choose both a creator who shares interests or other similarities with their target audiences, and a platform on which these audiences will likely spend most of their time. Google Analytics and other social media marketing tools can help to glean these insights.
Latest Digital Marketing Trends
What do The Brains predict will be the most powerful trends in 2022? More regular posting on social media platforms, enhanced video marketing techniques, better customer relationship management? In this section of the blog, we'll cover 5 digital marketing trends you should try to keep an eye on over the next 12 months if you're hoping to keep afloat in the competitive online space and gain new customers.
1. Conversation and Personalisation
With artificial intelligence becoming ever more powerful in the marketing industry, personalisation of your website and marketing messages is vital for future success and sustainability. A SmarterHQ report stated that now, 72% of consumers say they only engage with marketing messages that are tailored to their interests. The HubSpot report cited earlier also suggested that many marketers are placing a particular focus on personalisation, specifically within email marketing – and with this, 77% have seen an increase in email engagement.
While email marketing is a great way to initiate connections with your potential customers (and current database), chatbots can be equally successful when used inline with conversational marketing practises. Chatbots can be used across multiple channels to engage customers online and provide them with the answers they need, but tend to come across too sales-focussed and if not set up well, can be detrimental to customer experience. However, with better artificial intelligence and machine learning edging chatbots towards becoming more human, this tool is actually becoming an increasingly popular way to improve customer service. Despite their potential drawbacks, it's been predicted that by 2024, customer spends via chatbots worldwide could reach £100 billion.
Chatbot benefits include:
24/7 aid for your customers
Prompt responses
Automation of tasks
Record of buying history / measurable performance
Time and potential cost saving for business owners
Multiple use cases
Machine learning providing helpful responses
Another sure-fire way to personalise your marketing efforts is to set up behaviour tracking. A digital marketing strategy without customer behaviour analysis is unfortunately set up to have little success in the long run. By understanding what your customers' pain points are, what they're typing into the search engine and how they are journeying around your site, you can begin to take these learnings into a funnel-based marketing approach and personalise the customer experience through this. You can find out more about funnel marketing, specific to content, in this blog post.
If you're thinking about personalising your site and improving UX, take a look at last year's post from our Design Director on web design trends.
2. Voice Search and Video
While video content is largely used for entertainment, it is quickly becoming a well used marketing tool for both B2B and B2C businesses, and is certainly one of the digital marketing trends to be aware of this coming year. But what has led video to become so popular over the past few years? Well, thanks to YouTube being the second most visited website after Google, the accessibility of the platform and the ease of video consumption for the user, it's no surprise that digital marketers are taking advantage of video for product marketing, brand awareness and more.
This survey found that 74% of marketers agreed that video has a better ROI than static imagery, and this is only set to increase in 2022. Plus, as mobile video has been becoming increasingly user friendly, mobile app users can easily consume this kind of content wherever they are, thus making audience engagement more likely.
Video can also help to enhance your conversational marketing as mentioned earlier – having someone speak directly to the camera could create a sense of trust and help give your brand its own likeable personality. The great thing about video content is that it can also be extremely versatile. You may create one video and then do any of the following:
Use it in your email marketing campaigns (mentioning your video in the subject line has been shown to increase open rates)
Use in digital PR campaigns and press releases
Take the audio from your video and use it in a podcast
Publish it as an article, either as a transcription or a separate post featuring your embedded video
Share across all your social media platforms and messaging apps
If you're savvy enough with your video marketing, you could incorporate SEO – of course, the search engine won't be able to decipher dialogue or imagery in your videos, but you can increase your chances of your video appearing in the Google search results if you optimise your titles, descriptions and tags. With research and data insights around video marketing strategies in similar fields, you could learn to generate a significant portion of your organic traffic via video content alone.
Introducing video into your content strategy can assist not only your website, but other platforms such as social media, which we will cover in more detail later in the blog
Voice Search
Voice search as a feature is relatively self-explanatory – it allows users to use voice commands in search engines or on an app – but will this really be one of the biggest 2022 digital marketing trends? Much research has revealed that convenience is an important aspect of the purchasing process for any customer, and some businesses are already implementing voice search functionalities. However, will this actually have an impact on digital marketing efforts, namely search engine optimization? Unfortunately, the most likely answer is 'no'. Using your voice when entering commands or questions into search engines will not provide any additional SEO benefit for the marketer. In fact, it is treated by Google as a normal search query. As marketing trends go, perhaps voice search is more of a novelty – for now at least.
3. Social Media: Stories, TikToks and Reels
If 2021 taught us anything, it's that consumers (particularly young consumers) love spending time online, whether that's using social media, messaging apps or learning apps, the average daily mobile internet consumption lies at around 155 minutes, and is likely rising by the day.
Enhanced social media strategies will likely be one of the biggest digital marketing trends in 2022 and beyond – all platforms are regularly being updated to provide the best user experience, and with new marketing technology on the horizon, it's vital that digital marketers stay ahead of the curve when it comes to social media. Below we explore some key features that tend to coincide with the latest marketing trends for brands:
Direct messaging: Most users expect brands to have a presence on social messaging apps – think of them as human chatbots. It's an easy way for people to communicate with your brand and ask questions. Providing support through social messaging apps not only makes your customers more loyal, but also adds an element of personality to your brand. Facebook messenger can be a particularly useful business tool – find out more here.
Social media stories: Story sharing has rapidly become a key part of social commerce, and is certainly one of the digital marketing trends businesses should be wary of. Snapchat, Instagram, Facebook and other platforms have all adopted this feature that allows users to share videos, images or 'creations', only available to view for 24 hours. For brands, this can be a great opportunity to post great quantities of content, share news on promotions and can even be a space for customer data collection thanks to the business tools available on some platforms.
Video sharing and reels: Practically every social media platform now has a video sharing functionality, and as mentioned previously, aligning video creation with your digital marketing strategy can have a significant impact on both how you are seen as a brand and how you perform in Google search results.
When it comes to digital marketing trends, social media will likely always be one of the most important ways in which brands (and digital marketers) can use conversational marketing, post sharing and messaging to generally improve customer experience. This report states that in the last year alone, 400 million new users have started using social media. So, if you've been trying to boost sales with email marketing, search engine optimization or Google ads but have had no good results, it might be time to upgrade your approach in line with digital marketing trends.
4. Improved Learning and Data Insights
Predictive analytics and big data collection is set to be one of the most significant digital marketing trends in 2022, and as such, data privacy is going to be key. The General Data Protection Regulation (GDPR) outlines guidelines that all businesses have to follow regarding collecting and protecting data from customers. So, while data insights informing machine learning can rapidly increase ROI and eventually reduce marketing spend for some businesses, without data privacy policies in place there is significant risk.
This article details the kinds of data you could (and should) be collecting from your customers, from user experience to buying behaviours. From this, the advantages will likely be relatively clear, but nonetheless, here are some of what we think are the key benefits of having more data, specifically for marketers:
Gives you a better understanding of your market
Allows for enhanced personalisation and better customer experience overall
Provides opportunity to adopt a more targeted approach and close more sales
Improves your customer database, allowing you to enhance your strategy
Provides new insights, giving marketers the chance to upgrade UX and CRO throughout their site
As technology becomes more intelligent, we as marketers can delegate some of our responsibilities to it, thus making our marketing efforts more fruitful and our data easier to manage. It's no secret that data will be one of the biggest digital marketing trends in 2022, but to keep your business from risk you should ensure the correct software is installed on your site with regards to privacy, and get clued up on GDPR compliance.
Developing A Powerful 2022 Digital Marketing Strategy
If you've read this article and are now thinking about changing up your digital marketing for the coming year, why not seek assistance from leading digital marketing agency, The Brains? We've been conducting research into next year's trends and can't wait to help our clients develop new approaches to conversational marketing, improve their social commerce results and gain more insights about their customers through machine learning and data collection.
These digital marketing trends won't weave themselves into your marketing strategy, so start the New Year the right way by ensuring you have all the tools and resources in place that you will need to thrive amongst a sea of competitors.
Here at The Brains, we're one of the UK's leading PPC, lead generation and SEO agencies. If you need any guidance in terms of what digital marketing channels are best suited to your business, how to use Google ads or where to find the best keyword research tools, our specialists can help. Get a free consultation now and begin 2022 with a new set of goals and a detailed roadmap to achieving them.
Ready to schedule a free digital marketing consultation?