12 Digital Marketing Strategies That Get Results
Developing effective digital marketing strategies can be a difficult beast for any business. With so many different factors in play, how are you supposed to know which strategies will help you get results? The short answer, unfortunately, is it depends – which digital channels are your audience already using? How are they engaging with your competitors? What results are you specifically looking to drive with your digital marketing strategy? All of these questions need to be considered before you get started trying to grow your business online.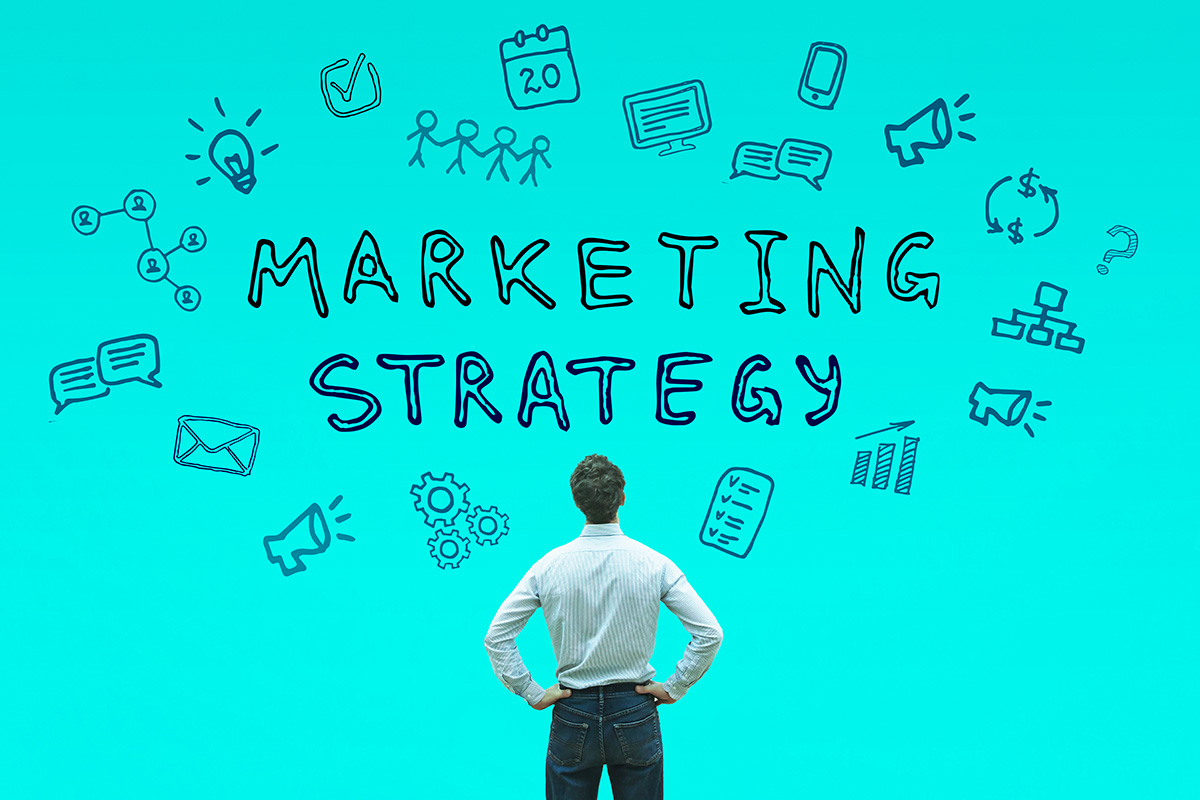 To help you get the ball rolling, we've put together this list of 12 of the best digital marketing strategies that are sure to get you results! Whether you're looking to build your brand awareness, generate leads, delight your existing customers or drive sales, these strategies will help you to reach your marketing goals.
Set Your Digital Marketing Strategies Up for Success
Before you start crafting your digital marketing strategy, you'll need to prepare your business for success. This means researching your target audience, comparing against your competitors and setting appropriate goals. Arming yourself with this data will give your digital marketing campaigns the best chance of driving results.
An effective digital marketing strategy is built around the target audiences that you're looking to attract. Research the people you want to market to in order to find out where they're spending their time online, how they want to interact with brands, and what their customer journey looks like. This kind of information will help you to design a strategy that is truly customer-focused, and so increases the likelihood that customers will convert.
Knowing what your competitors are up to and benchmarking yourself against them will prove incredibly useful as you grow your digital marketing campaigns. If your competitors are doing something particularly well, or are doing something that you aren't, this presents a great opportunity for you to grow and improve your campaigns in order to get better results. Through benchmarking, you can make sure that you're at least on par with, if not exceeding, your competitors' marketing efforts, giving you more context for your results.
Goals should be what grounds your digital marketing strategies. Without knowing where you want to go, you won't be able to create a roadmap to get there. Make sure that the goals you develop are realistic and make sense for your business (we recommend creating SMART goals). A digital marketing campaign without goals will be harder to measure, and you won't be able to optimise your efforts to better drive results.
Digital Marketing Strategies That Get Results
With the basis of your digital marketing strategy researched and developed, you're now ready to start exploring digital marketing tactics and strategies that will get results. Whether you're looking for success with a particular channel, or you're looking for best practice tips for your marketing efforts, we have collated some of the most powerful digital marketing strategies out there.
Contents
Using Social Media Creatively and Effectively
Drive Action by Updating Your CTAs
Local Search Marketing and Local SEO
Optimise for Mobile With Responsive Web Design
Make the Most of Your Landing Pages
Boost Your Lead Generation with Lead Magnets
Update your Google My Business
Personalise your Marketing Messages
Blogging with SEO in Mind
Delight Your Audience with Inbound Marketing
Step Up Your Remarketing Efforts
Making video work for you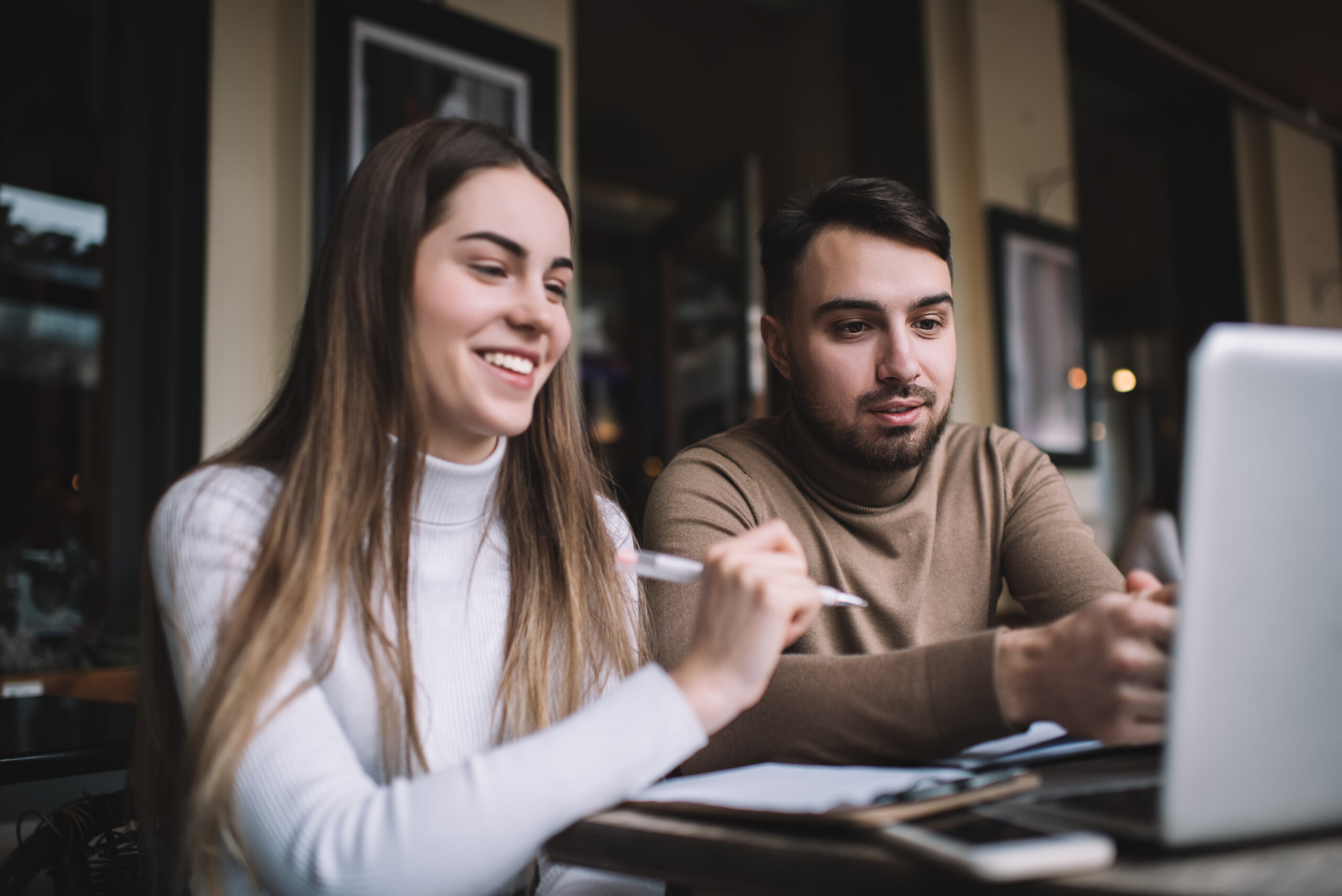 Using Social Media Creatively and Effectively
Social media marketing can be a difficult channel to get right, but businesses that can get to grips with its nuances will be sure to see the value. Communication is a key part of any successful business strategy, and with more than half of the world's population on social media, there's no better place to get your marketing message out at scale.
To succeed with social media marketing, you'll need a considered approach. Through your research, you'll know which channels are most relevant to your target audience by where they spend most of their time, and you'll also notice where they are most likely to engage with brands and businesses. These will be the platforms you want to focus on. From here, consider your user journey and how customers use different social media platforms; this will guide the type of content you'll be creating and how you engage with your audience. You can even boost particularly successful activity with paid ads to increase your reach.
Drive Action by Updating Your CTAs
Having a powerful call to action (CTA) can make all the difference when trying to get a user to convert. For example, emails that include CTAs have been shown to see clicks increase by 317%. Investing time in updating and perfecting your CTAs will serve you well in terms of getting results and reaching your business goals.
In practical terms, you should be keeping your copy short and sweet. You need something that's immediately striking; whether that's an offer that's too good to miss or a message that's perfect for your customer. A/B testing will be your friend here; helping you to identify the CTAs that really resonate with your users so that you can recreate, learn and drive great results.
Go Local With Your Search Marketing and SEO
Local Search is an often overlooked part of search marketing, but for savvy business owners, it's a great way to get results in your local area. It focuses on searches like "lawyers near me" or "GPs office in Tooting" to bring attention to local brick-and-mortar businesses and, most importantly, it works. Research suggests that 50% of people who did a local search on their phone went to an in-person store within 24 hours, so for businesses with a physical location, local search is not something to ignore.
Naturally, though, there are some limitations as to who can benefit from local search marketing. Online-only businesses, private sellers and authors, for example, don't have a local location to drive customers to, and therefore won't benefit from local search results. Nevertheless, if a local search is an option for your business, it's definitely a digital marketing strategy to take advantage of.
To develop a local search strategy, focus on creating content with a local focus and using local knowledge. You want to make sure your content matches the intent behind a user's query. If you haven't created a Google Business Profile already, this will also be a useful tool for furthering your local SEO strategy. Lastly, expand your keyword research to include terms relating to your local area. Don't forget – you can always work with a local SEO agency like The Brains to dominate local search results!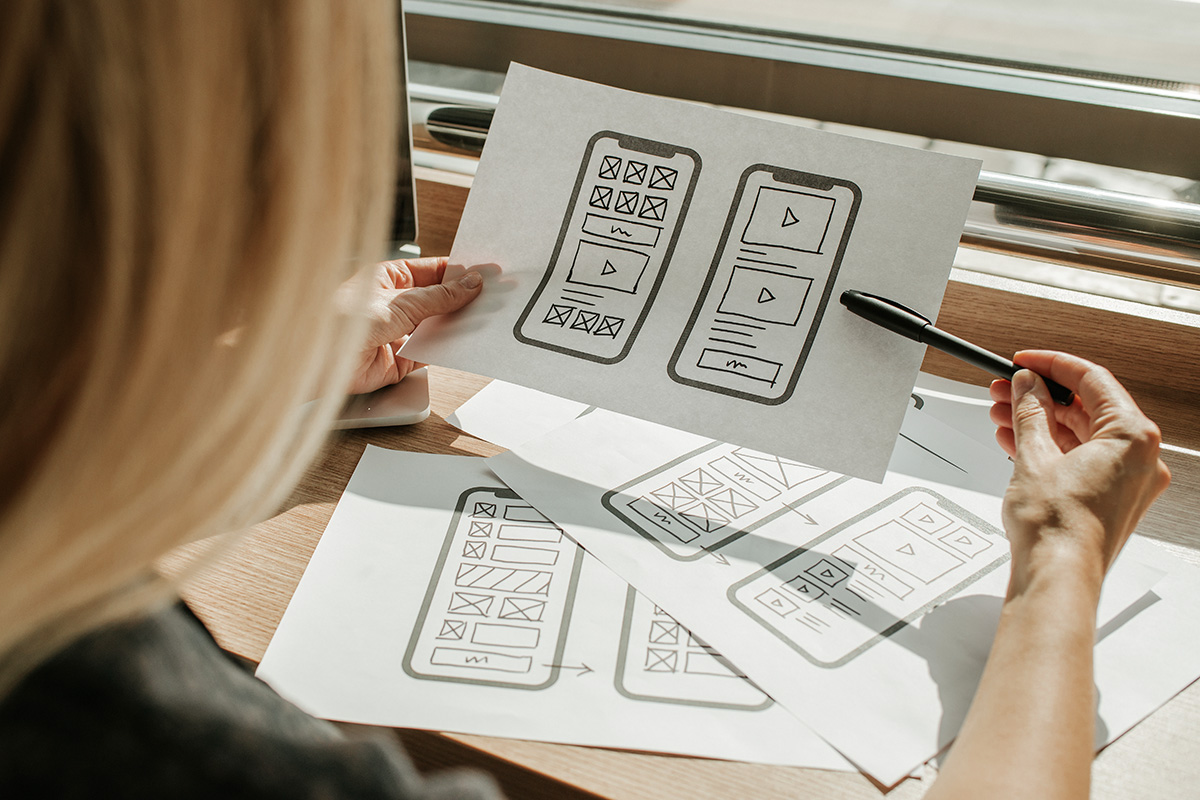 Optimise for Mobile with Responsive Web Design
Your website is your shopfront. It's one of the most important tools you have in your marketing arsenal, so you need it to be as well optimised as possible. These days, this also means having a responsive website, where the layout is flexible and adjusts to the size of a user's screen, whether they're on desktop, tablet, or mobile. As a digital marketing strategy, responsive web design means that however your customers get to your site, they'll land on a page that is designed for their device. On top of this, Google also prioritises websites that are mobile-friendly at the very least.
To make your website design responsive, you'll want to start by checking that your website is mobile-friendly. If you score well on Google's test, you'll know that your site is already fairly responsive. If not, you'll want to start looking into things like a fluid grid, scaleable images, and appropriate typography. With so many users navigating websites on the go, a digital marketing strategy that encompasses responsive web design is sure to get results.
Make the Most of Your Landing Pages
Landing pages are standalone pages that give your customer all of the information that they need about a specific part of your product or offering. They're usually designed so that customers are more likely to complete a desired action, such as filling out their contact details, signing up for a newsletter, or purchasing a product, but sometimes they are just a way to share more information about your business.
PPC ads and other types of digital advertising benefit greatly from landing pages, as it means you can make sure that a click on an ad sends users to the most relevant page for their query. Your search engine optimisation efforts will also feel the benefits, as you'll likely be filling these pages with relevant keywords and information that will demonstrate your authority in the subject. The trick to turning clicks onto your landing page into results for your business is to make sure they're specific; both in terms of the content on the page, and the buyer persona you're targeting.
As we've mentioned already, landing pages have a very deliberate purpose. Rather than trying to cover off too much information about what your company is or other related, but not as relevant, points, your landing pages need to be hyper focused on the particular product or offering you're showcasing. The end goal should be obvious, but not too intimidating, and wherever possible you should be designing with your target audience in mind in order to provide a positive customer experience.
Boost Your Lead Generation with Lead Magnets
Need a new offer to support your newly optimised and hyper focused landing page? Lead magnets are just the thing: enticing pieces of content that are gated in order to garner a prospect's data and contact information. Enticing is the key word here: they need to be so interesting that a prospect doesn't even blink at sharing their data. In theory, they're a win-win situation: your prospect gets useful information, and you get a new addition to your database.
Lead magnets can come in a variety of different forms, such as whitepapers, eBooks, webinars and slideshows. Consider the type of content that will be most useful to your audience. As we've said, that content needs to be irresistible, so there's no point creating a webinar if you know that your target market doesn't respond well to them. Don't forget to factor in how your lead magnet will look; you want to make sure that it's attractive and polished in order to draw attention. Executed well, lead magnets give you plenty of fuel to drive your remarketing efforts and, hopefully, generate conversions.
Creating lead magnets is also great for increasing SEO rankings. We offer a variety of SEO content services including lead magnet creation. 
Update Your Google Business Profile
We touched on Google Business Profile (formerly Google My Business) briefly when we discussed local SEO, but as a digital marketing strategy, it deserves its own mention. Google My Business is an often overlooked way of getting your business noticed in Google's search engine results. In short, they're a business listing that will appear alongside search results using information about your business pulled from across the web. By creating a Google My Business profile, you're able to update, manage and optimise your listing to drive interest and get you results.
Even if you already have a Google Business Profile account, it's worth setting aside time on a recurring basis to update and optimise the information being shared on the listing. With considered placement of some of your keywords, for example, you're improving your SEO efforts while also highlighting terms that you know your users are interested in. Responding to customer reviews also shows that you're engaged with and care about your customers, which is a great way to build trust. In this way, a well maintained Google Business Profile listing is an easy digital marketing strategy to make the most of.
Personalise Your Marketing Messages
Personalisation has been one of the hottest topics for marketers over the past few years, and with good reason. With an emphasis being placed on finding the right person at the right time with the right message, personalisation increases your chances of presenting the right message to your target audience. Be careful though: make the message too personal and you run the risk of turning off a potential customer!
The basis of a personalisation strategy is your data, so make sure the information you're collating is relevant and of high quality. If you've already built your buyer personas, it's likely that you already have a lot of this information ready to go. Now it's just a case of putting it to use. Email marketing, particularly for ecommerce brands, can be incredibly powerful. Abandoned cart emails, relevant offers and related product spotlights are very light touch, but making sure you're personalising email content to what a customer was previously interested in makes it more likely that you'll be able to spur them to convert. There are even ways to personalise the content on your website based on persona information and user journey mapping. So, wherever you are in your personalisation journey, there are plenty more ways to explore this digital marketing strategy.
Blogging with SEO in Mind
It's likely you already understand the importance of content as part of a digital marketing strategy, as well as the impact that SEO can have on your campaign results. However, when used in tandem, you'll find that creating content – and particularly blogging – with SEO in mind is a digital marketing strategy that is proven to work wonders for ambitious websites.
If you have an SEO strategy in place, you already know the keywords that you want to be targeting and optimising for. You can use these keywords to build your blog strategy; picking terms that you know your target audience are already searching for and designing content that will rank for these searches. You can then use your keywords throughout the post just as you would on a regular page on your site. Page titles, headings, anchor text and paragraph content are all ripe for keyword optimisation, but be careful not to go too far into keyword stuffing territory.
Here at The Brains, we're one of the UK's leading SEO agencies – get in touch with one of our SEO experts today to book a free consultation!
Delight Your Audience with Inbound Marketing
Inbound marketing has been gaining popularity over the last few years as a way of engaging with and delighting your audience. Rather than the traditional user journey, the inbound methodology focuses on attracting new customers, engaging them, and delighting them in order to build momentum and grow. This is done by placing your customer at the front of all of your marketing efforts and positioning yourself as a "sage advisor" that they can turn to for more information and tips. In building this trust and establishing yourself as an expert within your field, you put yourself at the front of the customer's mind whenever they are ready to convert.
Build an inbound marketing strategy by thinking about the types of content that will be useful to your target audience. Ask yourself what their concerns are and what they want to know more about. Your content marketing should be designed to answer these questions and establish your expertise within your industry. Make sure that it is easy for customers to contact you, and easy for them to get a timely response. In this way, you're creating more and more qualified leads who are already interested in your business and your products, which in turn has a significant impact on your bottom line.
Step Up Your Remarketing Efforts
Through all of your current marketing strategies, you're bringing in plenty of good website traffic. However, for some reason, they're not quite ready to convert yet. Remarketing strategies keep these potential customers warm by retargeting them with relevant marketing messages specially designed for people who have already visited your site. They can be done across a number of different channels, and are a very specific type of personalisation strategy.
In order to get remarketing activity running, you'll need to make sure you add any relevant pixels to your site – whether this is for Google, Facebook, or any other channel. This will enable you to actually run ads that specifically target users who have already visited the site. Then, take care to craft copy and creative that is specific for those who have been to the site. This can include dynamic creatives that show them what they've been browsing, codes or abandoned cart messaging. When executed thoughtfully, remarketing can prove to be an extremely powerful digital marketing strategy.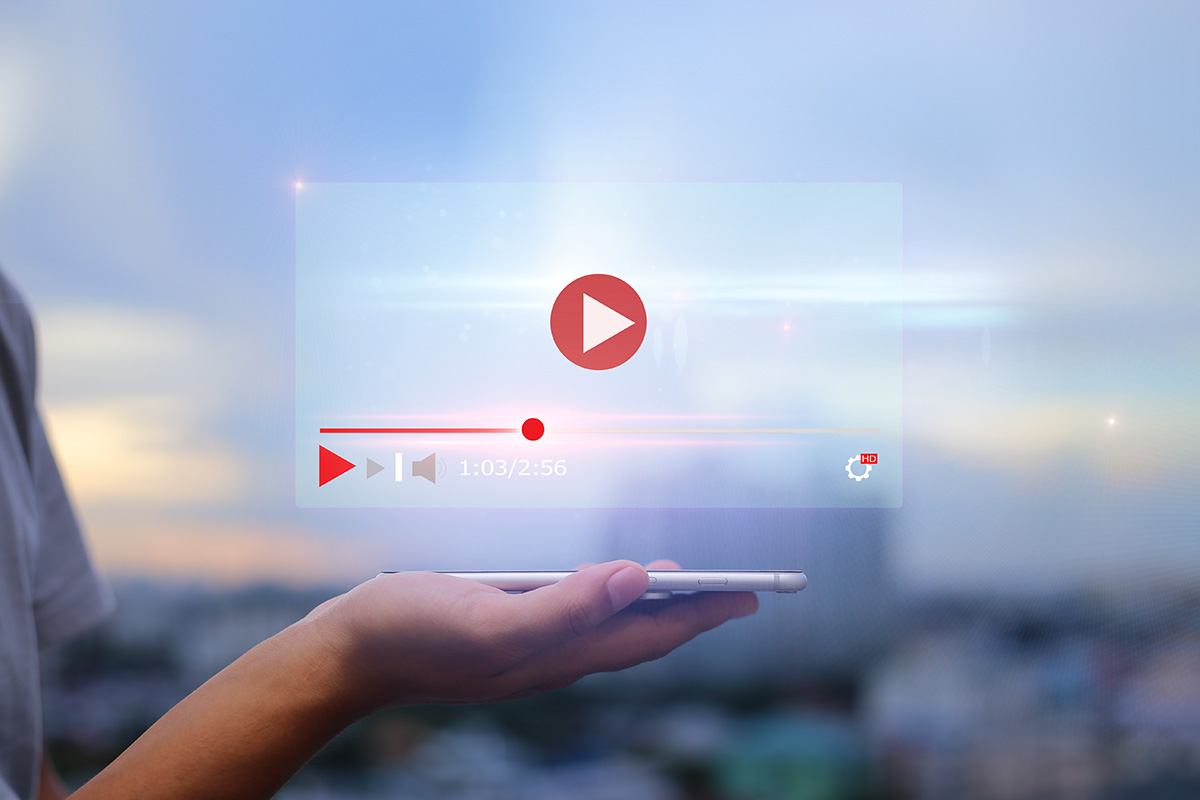 Making Video Work for You
As a form of content, video marketing is highly popular amongst businesses and customers alike: they're eye-catching, they're engaging, and they just plain work. There are so many ways that digital marketers can bring video into their strategies, so there's sure to be a way to incorporate video in a way that works for your customers. As always, consider the channels that you'll be posting video to, and the role they will play in your overall marketing strategy. This needs to align with your customers' goals and current behaviour – otherwise, your video strategy won't get off the ground. This could mean that you experiment with short-form video for social media (think TikTok and Instagram reels), or more expanded sequential storytelling through YouTube.
The digital marketing strategies that get results are the ones that are designed with your target audience in mind. Even the best of strategies can fall short if they're not on the channels that the audience is spending their time on, for example.
The Brains can help you to get to know your customers better by conducting in- depth research, and our experts can build a digital marketing strategy that uses this information to your advantage. Get in touch for a call with one of our Brainy digital marketing strategists today!
Ready to schedule a free digital marketing consultation?