What is a PPC Landing Page? How Should They be Optimised?
In the digital marketing world, increasing numbers of advertisers are turning to PPC (pay-per-click) ads as a means of getting supercharged traffic streams to their site. At its core, PPC represents a marketing model where advertisers pay a publisher, for example Google ads, a fee for every time a user clicks on an ad link. Simple, right? Well… yes and no.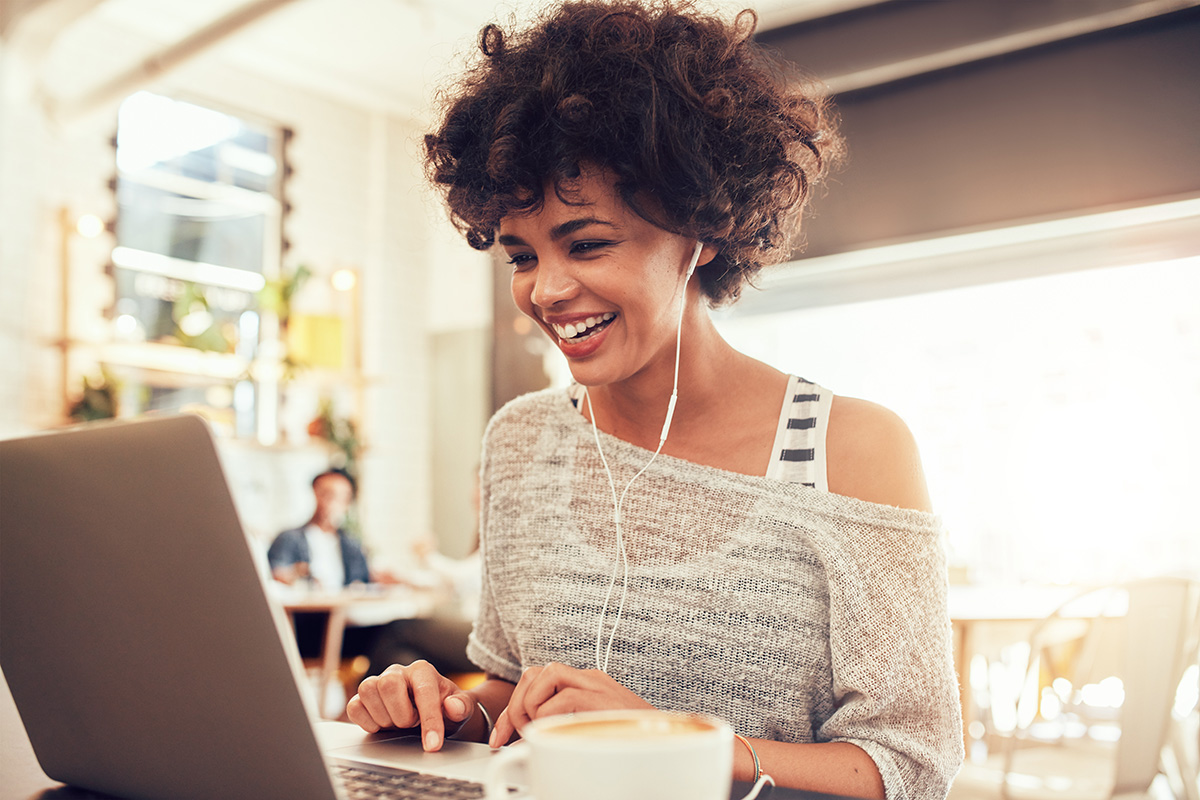 While many marketers will focus on optimising their ad copy for their target audience and getting the most out of their ad spend, many will overlook the benefits of optimising their on-site landing pages. Rather than crafting landing pages that are tailor-made to suit a searcher's needs, they'll often simply link the PPC ad to their site homepage. This complicates the user's journey. If shoppers click on the ad, "view budget-beating holidays in Turkey this April!", they don't want to be redirected to the travel agent's homepage, or worse still, a random destination on the site. They want to go directly to a dedicated landing page, specifically focused on all those lovely Turkish holidays, featured in big flashing lights and with a clear pathway to booking. If marketers neglect to complement their paid ads with an effective PPC landing page, they risk undermining the key goal of paid advertising: converting leads into sales.
In this post, we aim to provide you with your one-stop guide to effective PPC marketing and landing page best practices. We'll get into the nuts and bolts of PPC landing pages, and weigh up their overall role in PPC campaigns. Our step-by-step guide will arm you with insider knowledge regarding key features you need to optimise your own PPC landing page. And then, later, we'll take a step back and look at the big PPC picture, and how it relates to user journey optimisation. So let's get into it.
What is a PPC landing page?
A PPC landing page is a custom-built web page which users arrive at, or 'land' on, after they follow a PPC ad. PPC landing pages usually stand alone from the company's main site. Sometimes, it's not even possible to access them from the website; you can only get to them by clicking on the paid ad.
The goal of a PPC landing page, just like all other landing pages, is to get visitors to convert. To turn viewers into buyers. Shoppers into customers. Leads into sales. However you choose to describe it, conversion rates are the MO. Specific conversion goals differ depending on the campaign. Typically, we expect businesses to be looking to make a sale, but they might also be trying to get an email address, have the user download a whitepaper, sign up to a newsletter, or register for an event.
Whatever the goal, a landing page differs from a generic web page in the sense that it is singularly focused on that one, crystal-clear goal. That is the only star in its sky. Where a generic homepage may have several goals – build brand awareness, direct users to product pages, advertise a newsletter, and promote a competition, for example – a landing page has just one.
As a result they can be engineered with laser-focus. Optimising landing pages takes a little more time and effort than just lazily waving leads in the general direction, but it's worth it. They are an outstanding way to drive traffic, improve SEO, build your brand and convert sales. That's why approximately 68% of B2B companies are using landing pages to find leads in their target audience. However, all too often their landing page design leaves something to be desired, and they pass up the opportunity for landing page conversions.
The importance of an optimised PPC landing page
The thing to remember is that for virtually every sale closed, action taken or lead converted, the user has first gone on a journey. We call this the marketing funnel. When a person sits down on Google and starts typing a question, they are moving along in their journey. They've entered the funnel at a specific zone and, ideally, will follow the process all the way through to decision making and conversion. This is the customer journey, and for PPC it entails a couple of key nuances.
The PPC customer journey starts with your paid ad. This could be a Google Ads placement, a banner ad, SMM (Social Media Marketing), or a YouTube video ad, for example. Whatever it may be, the user clicks on your ad and lands on your PPC landing page. The inherent purpose of the page is to get the user to convert. This desired action could mean signing up for a newsletter, making a purchase or downloading a demo. This will be signposted by an irresistibly engaging CTA (Call To Action – usually a clickable button) placed in an optimal position on the page. This CTA is your end zone. The user clicking it is the win we're looking for.
So it needs to be direct and snappy. The words you use in your CTA should leave the user in no doubt about where that click will take them. And it should utilise strong, commanding language. "Buy now", for instance, or "Download your free whitepaper." A bad CTA would be something like, "Would you like to find out more about this year's hottest trends?"
CTA aside, the entire landing page needs to be alluring. We're talking about hyper-focused language and incredibly attractive visuals. Your landing page has to be extremely clear and direct about what it is promoting. Remember: that goal, that desired user action, is its one and only purpose. So it needs to be punchy.
Customer journey mapping can be a useful technique to help understand this process. Customer journey mapping is a visualisation of the steps a user takes on their pathway to action. It will help you understand the key touchpoints along the way, and the specific goals or needs of the user at every stage. Customer journey mapping will reveal to you the potential customer's:
Movements
Motivations
Pain points
Decisions
This will become your information cache for blueprinting a highly-effective PPC landing page.
The very best advertisers understand that PPC advertising can be most effectively used in conjunction with other marketing strategies. They make smart use of their ad spend, to piece together all the elements of a wider marketing battleplan. They might gather the learning and best practices gleaned from the landing page and apply this knowledge to their wider marketing strategy. CR (Conversion Rate), for instance, can be a valuable tool. It will inform your CRO efforts (Conversion Rate Optimisation), illuminating the best ways to make future updates to the main site and craft conversion-driving pages.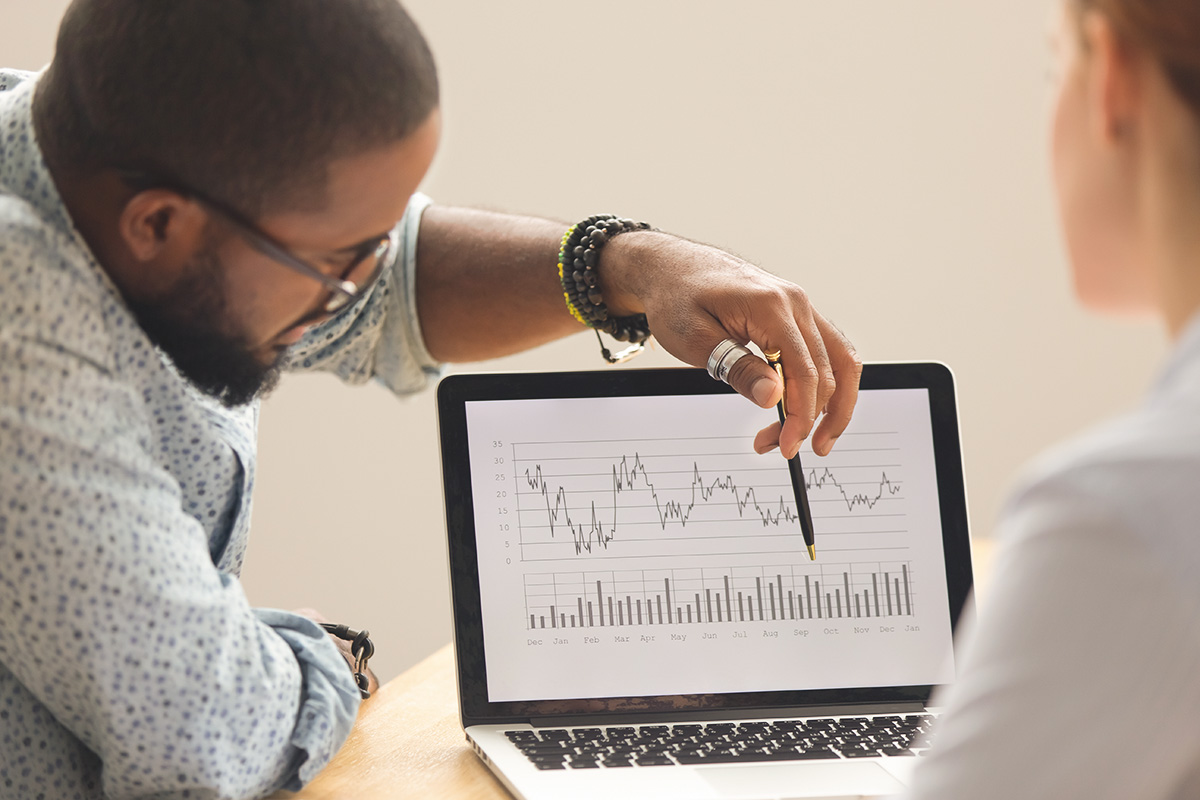 How to optimise a PPC landing page: Tips from award-winning PPC specialists
Armed with this knowledge, we're ready to start building out our PPC campaign landing page. Landing page optimisation is integral to boosting conversion rates. These are our tried-and-tested CRO (Conversion Rate Optimisation) tips to put together a high-yield landing page that drives more conversions for PPC success.
1. One landing page, one ad set
If you have multiple ads directing users to the same page, you won't be able to gauge how successful each ad is in getting to those all-important conversions. You'll want to test the effectiveness of multiple ad sets and landing pages by giving each its own dedicated set of metrics.
2. Remember: message matching
It's essential that your ad copy is consistent with the content on the landing page. Your ad campaign should repeatedly lean into targeted keywords and phrases to ensure relevant content and a consistent delivery. This is a best practice known as 'message matching' and will work wonders for your Quality Score.
3. Understand your potential customers
Whether shopping or browsing, users are looking for a personalised experience. Your paid campaign should cater to that desire. Brainstorm an ideal buyer persona and build your landing page for that person specifically. This will help you optimise the landing page experience.
4. Tell it with images
More often than not, users don't want to hang around reading long-winded ad copy. If you can show your message with effective imagery or videos, do so. Research shows that images can subconsciously affect our mood, so leverage that fact. Avoid cheesy stock images. Most times they come off as inauthentic. Better to use your own image resources to showcase your product or service – watch out for particularly heavy files though, as this will force up the loading time.
5. Write a hella-punchy headline
A good ad headline is essential. It's the first, and often the only thing potential customers will read. So make it clear, useful and engaging. It should aim directly at the user's problem and offer a solution. Remember your keywords; there should be at least one theme-relevant term in the headline.
6. CTA – not the time for subtlety
Getting PPC leads to click on your Call To Action is the name of the game. Really, there should only be one CTA on your landing page. Design the page so that the eye is drawn to the CTA. This will increase conversions. Use the CTA as a place to say exactly what the lead will get if they follow the link, and tell them in no uncertain terms to do it. Obviously, you don't want to be rude, and remember to keep everything within your brand voice. But don't be afraid to come on strong.
7. Keep copy short and sweet
The post-click landing page copy shouldn't be weighed down by excess, unnecessary paragraphs. It's the same principle as with the CTA. Your landing page copy should say what you need to say in the correct tone and style, concisely and effectively. Bullet points can be helpful. Also, quotes, case studies and testimonials have all proven effective in reducing bounce rate. So build in some social proof if you can. Your quality score will also be boosted if you inbuild optimised keywords into your ad copy.
8. Consider loading times
Your PPC landing page should be attractive, of course. But clarity of message is the priority. So over-the-top, flowery, aesthetic design formats employing ultra high-resolution images are probably not the best way to go here. It will negatively impact the time it takes to load, and can also be distracting. Google found that as page load time goes from 1 second to three seconds, bounce rate increases by 32%. If that loading time reaches the 10 second mark, bounce rate tops out at a whopping 123%. That's the kind of scary statistic that'll render your ad spend useless.
9. Optimise for mobile
Did you know that over 50% of all online traffic is sourced from mobile devices? Or that 66.7% of all internet shoppers use mobile shopping? You'll want to optimise the landing page experience to be mobile-friendly. Honestly, this goes for virtually all other pages too. A large proportion of your PPC traffic will be on mobile, so make sure you have a landing page rigged to give them the smoothest, most integrated experience possible.
10. Rely on the data
It's essential to track the performance of your Pay Per Click ad and your landing page. This will give you the raw data to make consistent improvements to your CRO. Monitoring your performance is a continuous process. Use Google Analytics to collect data sets, and make forward-planning strategic decisions based on the insight you gain from it.
Follow these best practices of landing page optimisation to see a massive uptick in the number of conversions you score in your PPC campaign. Just because you're running a paid ad, don't expect the leads to convert themselves; it's on you to close the deal, and a key way of making sure that happens is to optimise your landing page. Pay attention to the analytics and base your forward plan on what the data tells you.
The bigger picture: Full-scale user journey optimisation
The fact is, if you're taking your marketing seriously – and you should be – running page optimisation across your entire site is something you should really think about doing. It doesn't just apply to PPC. Every page on your site brings its own opportunities for highlighting benefits, and that in turn leads to an increased ROI. On the road to conversion, users take many paths. It's not always as simple as: paid ad – landing page – sale. Sometimes, they go around the houses. So make sure each and every page on your site is geared toward providing an optimal user experience. This will yield incredible results for your CR.
The average person spends approximately 145 minutes online every day. A majority of those people are operating in the B2C sphere, so we're talking largely about end users. That means unprecedented levels of opportunity to generate leads and convert potential customers. This is the core reason why a well-designed, properly-optimised, SEO-centric website can make all the difference to achieving your business goals.
A good place to start is to make sure all of your PPC landing pages are fully optimised and delivering the best results possible. Professional agency consultation can help you there. The Brains is here to get behind your business plan, formulate the best PPC strategy for you, and engineer bespoke landing pages centred around that all-important CRO. Get in touch today to find out how our Brainy marketers can improve your PPC marketing campaign.
Ready to schedule a free digital marketing consultation?