10 Benefits of Hiring a Digital Marketing Agency
Take a walk down any high street and you'll soon come across the old standards of the advertising industry; billboards, posters, window displays and sandwich boards, to name a few. But in our digital world that's not where the bulk of marketing is happening. Things have gone online – in a big way.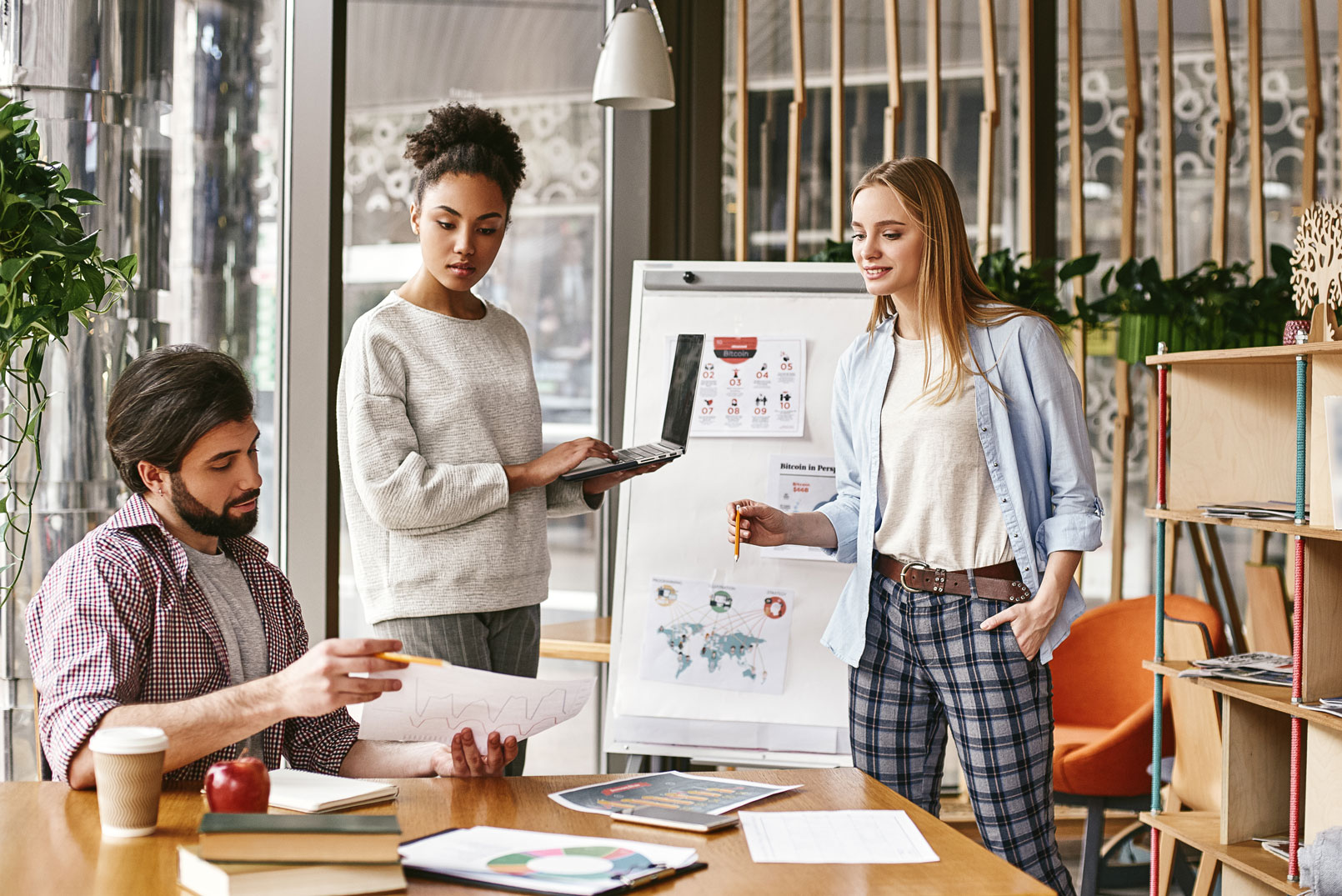 Statista report that by 2024, worldwide digital advertising spend is projected to surpass $645 billion, having almost doubled since 2019. That's a staggering figure, and it goes to show just how many businesses are turning to online advertising as the chief method of marketing their products and services. 
In such a competitive environment, it's essential that you have the right people on your marketing team to ensure your success. But the industry is constantly developing, and many business owners are left scratching their heads, wondering how they can stay ahead of the curve while also managing countless marketing channels. That's where digital marketing agencies come in. 
Our Brainy experts have put together a guide to walk you through the 10 essential benefits of a digital marketing agency. We'll firstly touch on what an agency can do, before we get into those all-important benefits, and ultimately come around to recommending a pathway to finding the best digital marketing services in the business.
What is a digital marketing agency?
Essentially, a digital marketing agency is a company which will deliver online advertising campaigns and strategies in order to achieve your business objectives. Though many business owners opt to go it alone, hiring a good digital agency gives you access to high-level consultation and an advertising team with specialist skills, so it's definitely something worth thinking about. 
There are a number of different kinds of digital marketing agencies. Often they specialise in the types of services they provide, or differ in terms of culture; the most robust and comprehensive are full-service agencies, such as The Brains, which can provide expertise across the whole spectrum of digital marketing and offer consultation in all areas. 
The fundamental function of an agency is to increase your ROI (Return on Investment) by improving your ROAS (Return on Advertising Spend). In other words, that means their job is to make sure you get more bang for your buck on the money you invest in advertising, and they'll use all the weapons in their arsenal to make sure that happens. If you're interested in learning more about what digital marketing agencies do, read our deep-dive on the topic here.
10 benefits of hiring a digital marketing agency
Getting a good digital agency on your team can yield incredible results for your business success, and it'll fire you ROAS to whole new levels of efficiency. You'll take advantage of expert knowledge, industry-specific skills, valuable insights and excellent service to improve your marketing campaigns and make sure your online advertising bears fruit. 
Here, we've outlined the 10 core benefits you'll be able to capitalise on when you hire a digital marketing agency.
1. Enjoy the benefits of expert insight
When it comes to advertising, knowledge is power, and with a digital marketing agency you'll be working alongside the best in the business. Their team is full of experienced specialists, selected from a wide range of specific functionalities (such as lead generation or marketing automation) because they have a deep understanding of what they do, and they know how to turn their skills into revenue. 
Put simply, a digital marketing agency has the team and the expertise to do what a freelancer can't. In hiring one agency, you'll gain access to experienced copywriters, specialist designers, professionals with all the social media platforms, expert strategists, master web developers and more. It's like hiring the A-Team to do your neighbourhood watch – they are tried, tested and trusted personnel in their field. 
What's more, when you hire a digital marketing agency you get objective analysis of your current marketing efforts. Maybe you've been running a campaign for years, something you wrote in a fury of inspiration, and you feel attached to it. But the fact is, digital marketing is a results-focused industry, and if the campaign isn't generating optimal results, there's room for improvement. A digital agency's specialist team guarantees you're getting the best results across all of your advertising efforts.
2. Get a fully-fledged SMART marketing plan
Employing the services of a digital marketing agency means more than just buying a 'how-to-do marketing' textbook. They're not selling any one-size-fits-all magical marketing methods. Rather, you'll acquire the services of a team who will help you create, execute and monitor digital marketing strategies tailored to your unique business goals. 
A full-service digital marketing agency takes the time to get to know you – and your customers – so their strategists can understand exactly what needs to happen in order to achieve your business objectives. They assist you in putting together a personalised, comprehensive marketing plan which leans into SMART advertising techniques. This means that your glorious new marketing campaigns will be:
Specific

Measurable

Achievable

Relevant

Timely

You know the old adage, "throw enough mud and some will stick"? Online strategists don't. They conduct expert research to ensure none of your advertising is done randomly; instead, their digital marketing strategy will be hyper-focused on you, your business, your customers and your goals. 
You'll also have the benefit of being able to pick and choose exactly which specific services you want to utilise. For instance, perhaps you're happy to manage your social media marketing in-house, but you'd like agency partnership specifically with SEO services (Search Engine Optimisation) and PPC (Pay-Per-Click) advertising. A full-service agency gives you that selectivity, with access to all areas of online marketing.
3. Expand your in-house marketing team
For most businesses, it's just not practical to hire a specialist for every avenue of online marketing. Imagine being a medium-size business owner and employing a marketing team of 20+ heads, with each person carrying out an ultra-specific service or function. It wouldn't be feasible. But when you partner with an agency, you get all of those specialists on your bench, ready to put in the game whenever you need them. Hiring an agency means hiring one service with many specialisations, and we're not talking about a jack of all trades; it's a team of field-specific experts. 
Perhaps your in-house marketing team is only one or a handful of people, but there's a huge area of opportunity in having them work with a full-service agency. It's an educational investment, as they will have the potential to learn from professionals in all areas of digital marketing. This can have massive benefits for the future, as you're effectively equipping your current staff with new skill sets which only increases their value and efficiency.
4. Stay across updates in a changing industry
If you've spent any time attempting to learn the ins and outs of digital marketing, you'll know that it can be confusing. So much jargon, and with ever-more-complicated updates… it can be baffling. Marketing trends are constantly changing and the chances are you don't have the time (or patience!) to stay across it all. 
And the good news is, with an agency, you don't have to. It's their job to stay on top of each and every development in the digital marketing universe, making sure that all of your strategies are up to date, and your campaigns are utilising the newest solutions. 
Their dedicated specialists will keep across the industry news, trends and evolutions in their specific field and relay any information you might need in clear and simple terms. Every service area follows different trends, and it's the daily business of a digital agency to stay across all of it, meaning you don't have to. 
Moreover, a (good) agency not only stays up to date with the latest in digital marketing but actually participates in the evolution of the industry, growing alongside it. The benefits of partnering with an industry-leading agency can be tremendous, as they're helping to sculpt the online advertising world of tomorrow. Getting in on the act will arm your business with the best possible chance of success. 
5. Make use of expensive marketing tools
Like all good specialists, digital marketers have a toolkit stacked with intricate and expensive contraptions. Unless you have a career in digital advertising, not only can these tools be mystifying, they're often extremely expensive to use. And it's not like there's just one or two platforms you'll want access to: virtually every aspect of online marketing has its own cryptic and costly tools for optimisation. 
At a glance you'll see various analytics platforms, mass emailing services, post schedulers, report preparation aids, or automation software, and it's a lot to wrap your head, as well as your budget for. Fortunately, a good-quality agency is already equipped with these marketing tools and knows how to use them. You'll avoid the need to pay, as the agency will already be subscribed to these services, and since they'll be using their own know-how you won't need to learn how to use these often complicated systems.
The insight you can gain from the various online marketing tools can be incredibly nuanced and massively valuable. By hiring a digital marketing agency you'll acquire unprecedented levels of understanding in key areas, such as your customer's preferences and behaviours, individual campaign performance, your brand visibility or your most important streams of revenue. This is all information which will help to squeeze extra mileage out of your online advertising.
6. Trust the professional service
The job of a digital agency is making sure your business grows. They win when you win. As a result, you'll enjoy customer service from a business who is working towards exactly the same objectives as you.
You'll have a dedicated agency point of contact, someone you can reach out to at any time to check up on campaign performance or development progress. Your agency is always available to consult and discuss with you; ideally, you'll build relationships with the people who work on your campaigns, and you'll find them to be a reliable and trustworthy source of specialist advice. After all, you are the customer, and it's the agency's responsibility to provide you with good service. 
In addition to reliability, you'll be able to hold your agency accountable for any successes or setbacks your advertising encounters along the way. Not that you'll be out for blood, of course, but if certain areas of your marketing are underperforming, you'll know who to contact, and (hopefully) they'll have the reasons why. Working with an agency is a productive, constructive process, and good communication is the first step to getting campaigns on as strong a footing as possible.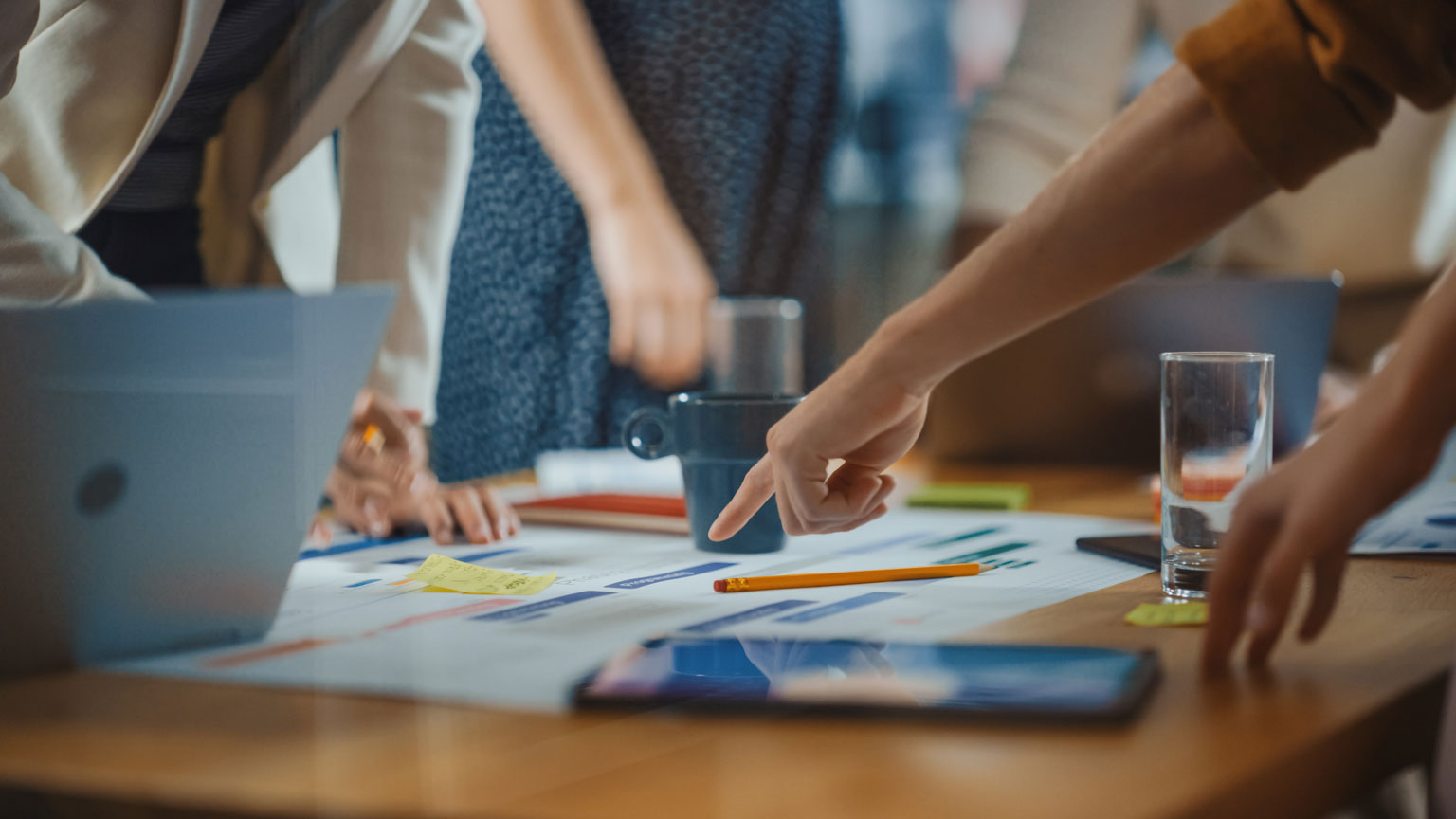 7. Target your marketing at the ideal buyer
When a company decides to take on digital marketing by themselves, owing to time and resource constraints, they'll probably be limited to operating at foundational levels in online advertising terms. For example, if you wanted to run a Google PPC campaign without agency help, more than likely you'd pay for the ad space and then leave things there. 
With an agency's assistance, you can take things one big step further. A digital marketing team will use their expertise to target ads with laser-precision on your ideal customers. And of course, because they work so collaboratively with you, they'll know exactly which types of users to target! The technicalities of running highly targeted ads can be a little dry, but the benefits are potentially a game-changer for your business. 
Think of it in terms of footfall. If you run your online advertising alone, you're putting a nice sign up in the shop window and essentially hoping that the right people walk past and see it. Some will, but many won't; however, by using a digital marketing agency, you're stationing a traffic warden at either end of the street, briefed on the ideal customers, and directing exactly those types of people to walk past the shopfront. That's the kind of hyper-focused power your ads will have when targeted by a digital marketing agency.
8. Reap the rewards of top-quality content
"Content is king". It's become something of a trendy statement in online marketing, and with good reason. Quality content is what sets your business apart from your competitors. It's your chance to let your brand personality shine, increase your exposure, build your profile within the industry space, and establish yourself as a thought leader worth listening to. 
Done correctly, good content forges a connection between your brand and your customers and, for a business, that's a golden ticket. You can potentially turn a one-time interested shopper into a lifelong, passionate customer.
But it's not easy. Bad content has the same effect as stale milk; users can smell it a mile off and it's a major turn-off. Quality content, the type that will make a lasting impression, needs to be creative and original. It has to be well-executed and perfectly-timed, user-specific and relevant. Your content must be useful and interesting, whilst at the same time boost your brand, and on top of all this, it has to be regular. 
The pressures of pumping out a line of consistently good content can be difficult to keep up with, especially when you have other business concerns to take care of. When you hire a digital marketing agency, they'll put a specialist content marketing team on the case. Their writers, designers and strategists are experienced at producing top-quality content to make sure your company is the first name that pops into your ideal customer's brain.
9. Monitor the results of your advertising campaigns
A digital agency is a performance-driven operation. Their business, and their entire reputation, depends on whether the campaigns they produce sink or swim. Therefore, they do everything in their power to make sure the work they do yields the very best results possible. Hiring the services of an agency puts that kind of data-backed dedication to work on your advertising efforts. 
You'll be able to monitor with clarity the performance of every campaign, as the agency is obliged to give you full visibility into the data. They keep all of your advertising results-focused, meaning that your business goals are perfectly aligned with your online strategies, and that's good news for your bottom-line ROI. 
Additionally you, or rather the agency, will be able to conduct growth analysis surveys to determine what is and what isn't generating revenue for your business. This level of analysis yields practical, actionable insights which you can use to increase marketing efficiencies in future campaigns.
10. Focus on growing your business
With a full-service agency in control of your online marketing, your hands are untied and you can focus on the stuff that really matters: growing your business. Ultimately, the reason you're in business is to generate revenue, and by putting a crack team of marketing specialists in charge of your online advertising you'll have the time, resources and headspace to dedicate yourself to the task.
That's not to say that your digital marketing will take on a mind of its own and go sprinting off into the distance; far from it. As the agency's customer, you'll have executive control of your business advertising – but you won't be the one putting in the hard work. The agency has people whose job it is to make sure your campaigns are running as effectively as possible. By hiring a digital marketing agency, you give yourself the freedom to focus your energy on that all-important bottom line.
Seeking professional help with digital marketing agencies
The benefits of hiring a full-service agency are manyfold and, with all that expertise pulling in the same direction, it can have a massive impact on the success of your business. In digital marketing there really is no substitute for having the right people on the job.
Often, business owners can be a little skeptical about employing agency services. They are sometimes dissuaded by the price, or have doubts about the true effectiveness of the service, and these reservations leave some with cold feet. The fact is, though, that hiring a digital agency is less of an expenditure and more of an investment. You're utilising your marketing budget to get trained professionals and top-quality service on your online advertising and, in today's world, that's something that most businesses really can't do without. 
You may be asking yourself, how do I choose the best digital marketing agency for my business needs? Well, whatever your objectives, here at The Brains we've got you covered. We are one of the UK's leading PPC, email marketing, lead generation and SEO agencies. Our full-service facilities, combined with our premium service and Brainy barrels of expertise, are here to propel your online advertising to new levels of success. Reach out to us today to speak with our Brainy marketing experts and find out what we can do for you.
Ready to schedule a free digital marketing consultation?