The Ultimate Guide to Content Marketing in 2022
When it comes to building trust with your target audience and prospective customers, nothing quite compares to the power of content marketing. Whether you're attracting new visitors and prospects, engaging with your leads, or delighting existing customers, content marketing is one of the best tools to have in your arsenal – especially in the competitive online landscape of 2022.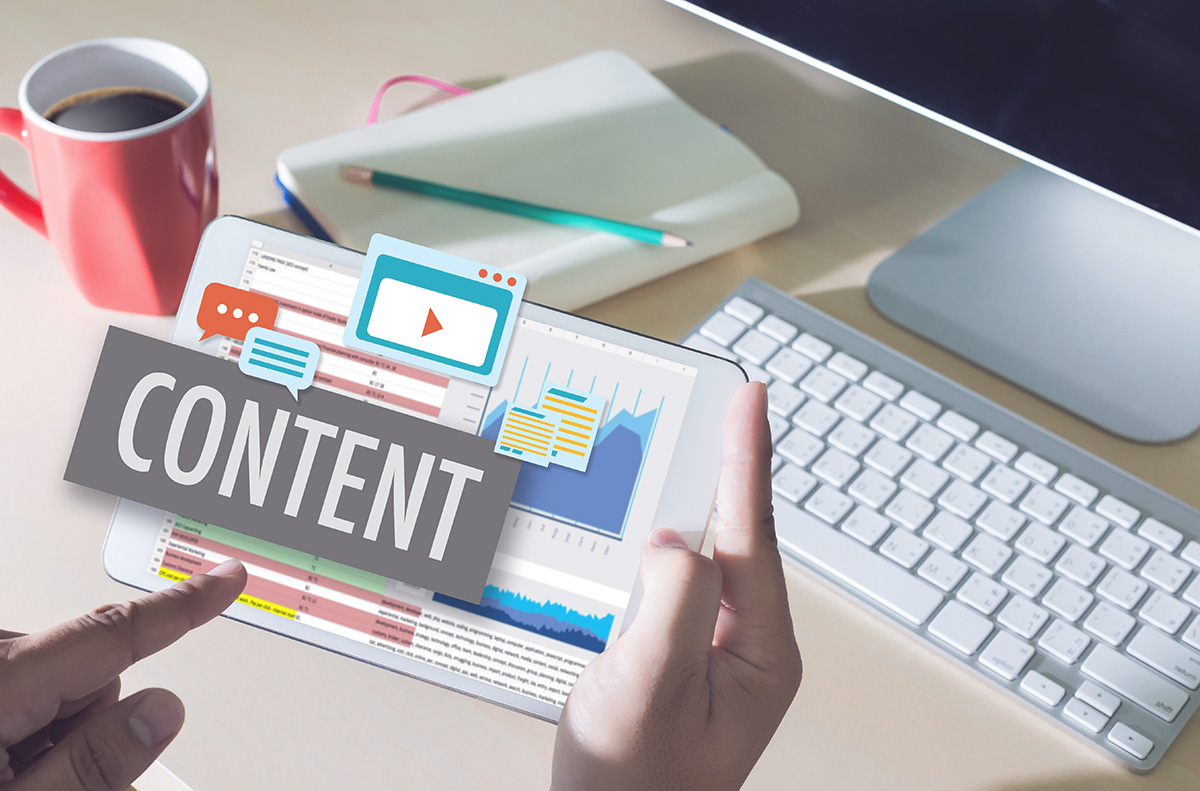 The online ecosystem gives plenty of opportunities for savvy marketers to provide value to their users, whether that's with a video, a blog post, a podcast or an infographic. In our ultimate guide to content marketing, we'll walk you through everything you need to know in order to develop a brilliant content marketing strategy and get ahead of the content marketing trends set to shape 2022.
Types of Content Marketing
Content marketing is an inbound marketing strategy, which means that it is much less intrusive than outbound marketing methods like paid media and traditional marketing. With the inbound marketing methodology, storytelling and the content you create to draw in your target audience both play a crucial role in how you communicate your brand and it's value. In developing a narrative, your content will feel more authentic and you're able to better tailor your content to your audiences.
There are plenty of different types of content marketing, which means that there's something to suit every brand or business type. When creating content, it's important to choose the type that is most relevant for you. To do this, consider your communication style and your brand persona, as well as your target audience. Questions like what channels do they use / how do they consume their content / what kind of content are they looking for, will all help you to define which type of content marketing will help you to succeed.
In this guide to content marketing, we'll be focusing on 4 main types of content creation:
Blog post / long-form content piece
Video
Podcast
Infographic
Blog and Long-Form Written Content
The first type of content that usually comes to mind when we start talking about content marketing is blogging or written content. Any digital marketing expert will tell you that brands with an up-to-date blog that features relevant insights and useful information will encourage prospects to keep coming back for new content. Not only this, but a powerful blog strategy will likely keep your business current, and can help to ensure that it's the first company your target audience remembers when they are ready to convert.
Blogs aren't the only kind of written content that a brand can explore, however. Whitepapers, eBooks and articles can also form a significant part of a written content strategy. These longer pieces of content are often called lead magnets, as a prospect will often have to exchange their contact details in order to get access to the resource. This works by providing the business with a qualified lead who is already interested in the kind of services they offer, and also provides value for the customer by sharing insightful, quality content.
Different types of written content all have their own sets of benefits and considerations, but they do share a set of core similarities. Written content tends to be focused on answering specific long-tail keywords and questions. Blogs in particular form a key part of a business's SEO strategy: helping to boost your search rankings and raise awareness within search engines in particular. If SEO is a key focus for your business (and it certainly should be!), then you'll want to explore written content – and if in doubt, we offer a variety of SEO copywriting services to support B2B and B2C businesses.
Video Content
Video has been rising in prominence in the last few years and it's easy to see why. Instantly attractive, engaging and eye-catching, video has quickly become the crowning glory of social media networks. The best part? Thanks to innovations in smartphones, marketers have all the tools they need to start creating compelling video content in their pockets.
Much like written content, there are a number of different ways to make the most of video content. Naturally, you can do quick and easy talking head video, which just requires you to set up your phone or camera and get chatting. B2B businesses might find video testimonials from clients to be a particularly powerful way of showcasing their expertise, particularly through social media posts. For those with design skills, animated clips prove to be popular on social media, too: you can use them to easily explain how one of your products works, or give a brief overview for your business.
These examples all tend to be very short; 30 seconds to a minute or two at the most if they're being designed as social media posts. However, much like written content, longer-form videos can also play a significant role in your content marketing strategy. Unboxing or installation videos are a hugely desirable resource for consumers, and if they can find these videos directly from you, it helps to close the loop and create a better customer experience: they're not spending forever trying to find a reputable video guide. Webinars can also fit in here, although they will be closely tied to your events marketing strategy.
Podcast Content
If you've got personable staff, plenty of insights or interesting contacts, podcasts can be a great way of consistently engaging your target audience. Podcasts are one of the most popular forms of media; building loyal audiences who tune in week after week. As demand continues to grow, marketers will want to explore podcasts as part of their content creation process as a way to drive engagement and build awareness.
Podcasts are a very different type of content marketing compared to written content and videos. Where these other content formats try to answer very specific questions or provide solutions to common problems, podcasts are more about raising awareness of your brand. Most consumers will likely listen to your podcast for interesting insights, engaging hosts or to stay on top of the latest industry news. Of course, you'll need to know all about the trending topics within your industry in order to stay relevant, but your immediate focus isn't on trying to answer a specific query. Interesting, relevant and engaging are the priorities for your podcast content strategy.
Infographics
On social media in particular, brands have to fight to grab the attention of their audience. Infographics are a fantastic way of getting across information quickly, which makes them a perfect match for this channel. From single, Instagram-sized images that show a statistic, to longer images with multiple bullet points, infographics give you a new way to share information visually which should play a part in boosting your web traffic.
One of the best things about infographics is that, because they're images, they're much easier to save to a device and share. If you're scrolling through Twitter in the evening, for example, you can quickly save an infographic of something that might be relevant at work the next day. This gives them a little more staying power than most social media content – so long as they're executed right. Friends can also easily share them by tagging each other on relevant posts, which boosts your awareness and reach.
How to Develop an Effective Content Marketing Strategy
Now that we've covered the main 4 types of content that you can use to achieve your business goals, it's time to start developing a powerful content marketing strategy. Ideally, you'd do this as part of your overall marketing strategy planning, as this often helps to avoid silos and make sure that your content marketing campaigns fit in well within the rest of your digital marketing activity, such as search engine optimisation. The last thing you want is to be doubling up on work unnecessarily, or creating content that doesn't fit with your existing key performance indicators.
Once you're ready to develop your content marketing strategy, the first thing you'll need to do is decide which content marketing channels make the most sense for your business. Consider the types of content that resonate with your audience and which channels they go to consume that content. These content types should be your first priority as you develop your strategy. Naturally, having a clearly defined audience is crucial here. Knowing who your customers and prospects are means that you can research existing customer behaviour, rather than having to make guesses about what you think people want to see.
With the content formats outlined, you can begin to research the kind of topics and trends that are popular within your industry and amongst your target audience. There are lots of different tools you can use during the research phase:
Google Trends shows you how search volumes for a particular phrase, topic or keyword have changed, often highlighting what is currently trending within your sector.
Keyword research tools such as SEMrush can show you what users are currently searching for, which makes it a great tool for SEO optimised content such as blog articles and even some video content. As one of the UK's leading SEO agencies, we use these tools to help our clients dominate search rankings.
Google Analytics data can show you how people are currently coming to your site and, when linked up with Google Search Console, the exact queries that are bringing users to the site. This can be useful in terms of showing you where to start when creating content, as well as whether you have any particularly well-converting existing content that can be further optimised.
Doing this research makes it easier for you to create compelling content because it shows you what consumers are already interested in and what they already understand as "quality content". Basing your content marketing strategy on data like this also makes it more likely that your content marketing efforts will generate leads, make more sales and help you to meet your overall business goals.
Armed with your preferred content formats and research into the kinds of topics that are important for your audience right now, you're ready to start outlining the nitty-gritty of your marketing strategy. Using your target keywords, ideas for valuable content, and any other data you have available, you can begin to develop a content creation schedule. If this is your first time creating something like this, keep your options simple. Start with just 3 months-worth of content for one channel and begin to ramp up as you gain confidence. What we're looking for here is a strategy or schedule that outlines the following:
Which content channels you will be using
What type of content will be produced (blog article, talking head video, podcast episode)
What keyword, question or topic you'll be addressing or targeting
What stage of the consumer journey this piece of content is geared for
Which buyer persona this piece of content is targeting
You want to make sure that you have all areas of your customer journey covered by a piece of content, and that you have content that is specifically tailored for each of your buyer personas. Including this information means that you can make sure that your content is relevant to your different audience groups without being too generic.
It's important to note that content can be multi-purpose. A thought-provoking whitepaper could spark talking points for your next podcast, or be distilled down into snappy infographics. As you begin brainstorming topics and individual pieces, consider how you can make your ideas work harder.
With content types selected and ideas generated, as part of your content marketing strategy you'll need to consider how you'll promote your work. It's all well and good having some of the most insightful blogs in your industry, but if no-one knows that your content is there, you won't feel the benefits.
Again, you'll need to keep your target audience front of mind as you make your distribution decisions. Where do they currently spend their time and, perhaps more importantly, which of those channels drive the most traffic?
You might find that LinkedIn is the most popular channel for your audience, but email is more effective at driving users to your content. In this case, you'd want to make sure that email marketing was prioritised as part of your distribution and promotion strategy.
You could also choose to work with a link building agency like The Brains to build valuable backlinks and drive traffic to your content.
Successful Content Marketing Examples
As you're putting together your content marketing strategy, you might find yourself looking for inspiration, and what kind of ultimate guide to content would this be if we didn't include some successful content marketing examples to help get the juices flowing? Below are just a couple of our favourite campaigns that we have discovered in recent years, which should help you develop a powerful content marketing strategy.
Buffer's Marketing Library
In terms of B2B content marketing, there are few better examples than the incredibly vast resource that is Buffer's Marketing Library. For any budding or developing social media marketer, it is an invaluable hub of everything you could possibly want to know about social media marketing. Whenever you have questions about how Pinterest works, or you want to dive into the best times to post on different social channels, you can find it all in Buffer's Library.
What Buffer is able to do with this resource is provide hundreds of hours-worth of valuable content that can help you do your job. It's able to keep you coming back because you trust them as a brand that can help you and give you advice. In repeated interaction, you're being primed so that, if you ever need social media tools, they're right at the front of your mind because you already trust them implicitly. Building trust is a key part of the inbound marketing methodology, and helps to generate leads by making your business a prospective customer's first choice.
Nike's Behind the Design Series
A brand's YouTube channel can be a powerful awareness and traffic driver when done right – and Nike's marketing team knows how to do it right. One of their best series of videos is their "Behind the Design" which gives you a look into the design decisions that go into making some of their newest and most innovative products, such as the FlyEase hands-free shoe. The videos themselves are funny, which makes them watchable, but the creators have managed to also make them interesting and valuable.
For people who are interested in sportswear and fashion, these videos are a brilliant hook. Nike knows their audience and how their audience speaks, and has used that to create video content that is so well tailored that you can't help but be inspired.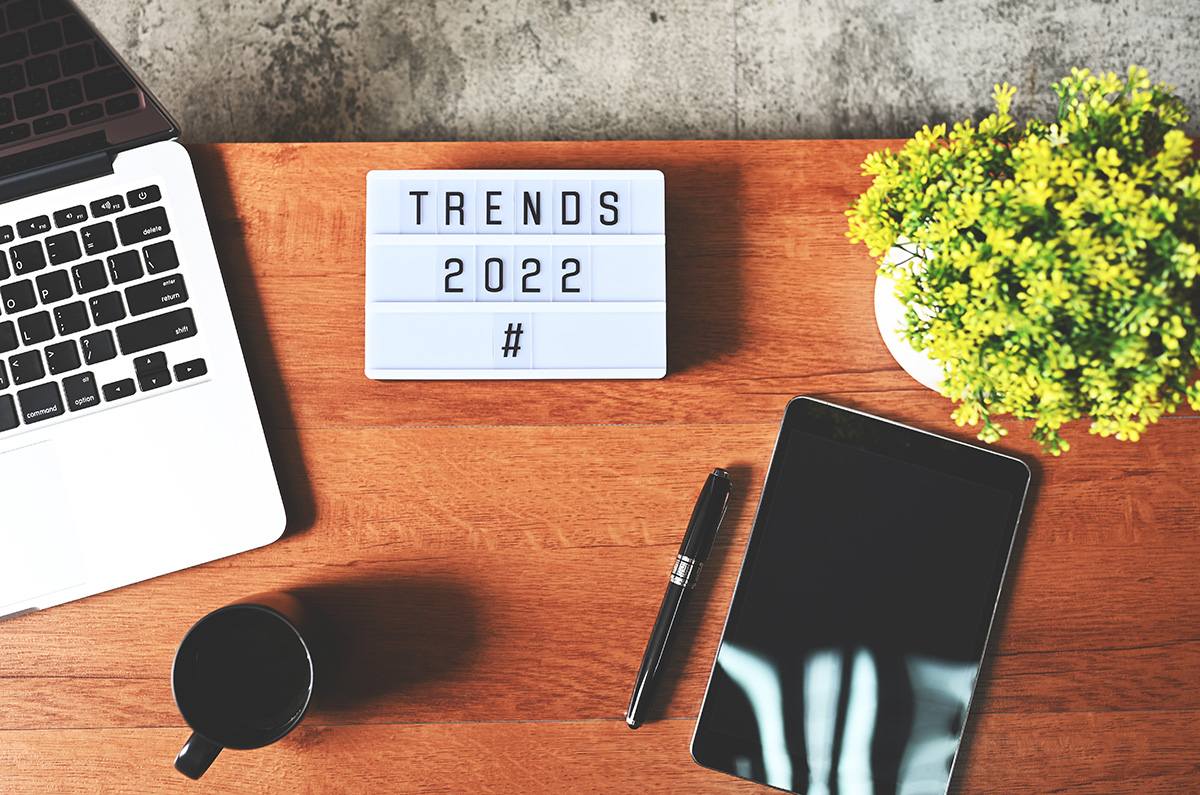 Get Ahead with 2022 Content Marketing Trends
Savvy marketers stay ahead of the curve, so if you want to create a great content marketing strategy, you'll need to make sure that you're staying on top of the latest trends. In this final section of our ultimate content marketing guide, we'll walk you through the top 4 content trends set to shape 2022 and how you can use them to create an effective content marketing strategy.
Being Data-Driven and Google-Savvy Content Marketers
Data is perhaps the marketer's greatest friend. Data can show us how our campaigns are doing, it can show us how we can improve our campaigns, and it can fuel our strategies and ideas. However, content marketing has never had the best relationship with data. It's often hard to quantify the performance of a single blog article, and you can often be overloaded by the options available to you when scoping out content ideas using keyword research and analytics.
In 2022, we're taking the time to understand our data and what it means for our campaigns as content marketers. This means spending more time with tools like Google Search Console, SEMrush and other content marketing tools to make content planning a more data-driven process that takes into account SEO and Google ranking factors to help our campaigns succeed. We'll also be making sure that we have thorough knowledge of Google's guidelines and best practices so that our campaigns are given the best chance within the SERP.
Creating More Trustworthy, Relevant Content
We're already discussed how your content should be relevant to your audience, but this is a trend that's not going to go away any time soon. Relevance is the gold-standard that content marketers should always be aiming for. With more data being used in the planning phases, as we mentioned above, we'll naturally be making more relevant content, but there are other ways to ensure that the content you create is trustworthy and relevant.
Google's Expertise, Authoritativeness and Trustworthiness (EAT) guidelines will continue to play a big role here. Outlined back in 2014, this guidance for writing high-quality pages and content is as relevant today as it was when it was written. On top of this, be sure to always create with your dream customer in mind. What do they care about? What are they searching for? What do they need to know? How can they know that they can trust you? These are all questions you should be asking as you begin developing your strategy.
Measuring Content Marketing ROI
You need to know that your campaigns are working, and that they are bringing business back into your brand. This means that content marketers will need to establish the best way to measure content marketing ROI in order to have an up-to-date view of performance. Real-time tracking is the best way of not only informing your future strategies, but it can also allow for real time optimisation, so that you know that your content is always in the best possible shape.
Establish your own KPIs, so that you know you're tracking and optimising towards the things that actually matter to your business. These should be tracked in a real-time platform, to give you the best chance of optimising should there be any opportunities that arise. You'll also need to be sure to account for the complexities of the modern consumer journey, with multiple touchpoints and a non-linear structure.
Exploring Content Channels: Video Content Creation
Video marketing has proved to be one of the most effective and popular content formats of the last few years, with Hubspot reporting that 76% of marketers who invest in video say it's their most effective content format. If video isn't already on your radar, 2022 is the year to take the plunge.
If this is your first time investing in video marketing, research and trends suggest that short-form content will be seeing prolonged success this year. With diminishing attention spans and the rise of TikTok and Instagram Reels, this isn't much of a surprise. Keep your videos short and sweet; your customers will thank you.
Bolster Content Marketing Efforts with Agency Expertise
A great content marketing strategy should be one of your biggest priorities for 2022, but that doesn't mean you have to go it alone. Bolster your content marketing efforts with the help of specialist digital marketing agencies like The Brains, and they'll be sure to keep you abreast of the latest trends while also pushing a data-driven approach that's sure to bring you content marketing success. If you want to find out more about how we can help drive performance and generate leads, get in touch today!
Ready to schedule a free digital marketing consultation?