How Does PR Support Content Marketing?
Combining content marketing campaigns with powerful PR strategies is shaping the future of digital marketing. Find out how!
In a world where online influencers are having a growing impact and inbound links make all the difference to SEO, companies are choosing to invest heavily in their content marketing and PR (public relations) campaigns to help generate more leads, boost revenue, and increase rankings. Naturally, there's never been a better time to start thinking about combining digital PR with a powerful content marketing strategy!
In this blog, we'll be exploring how exactly digital PR can support content marketing strategies and how businesses can maximise their reach and generate more revenue by combining the two, reaching a new level of content marketing success.
How Does PR Support Content Marketing? Your Quick Start Guide
Need help with your content marketing and PR campaigns?
The Brains is a specialist content marketing agency that builds highly effective marketing strategies for clients across various industry sectors, with support from PR initiatives. Get in touch to find out how we can help you grow faster.
Key differences between PR and powerful content marketing
Although content marketing and PR have some unique differences, they share many similarities at their core – they both focus on communicating a message to encourage people to take action, and when combined together, they can achieve fantastic results.
Content marketing is the process of communicating valuable information regarding a product or service to an audience in order for them to take an interest, become educated or make a purchase.



PR is focused on outreach to build relationships and increase brand reputation within an industry.
It's also important to note how the metrics for success differ with both PR and content marketing: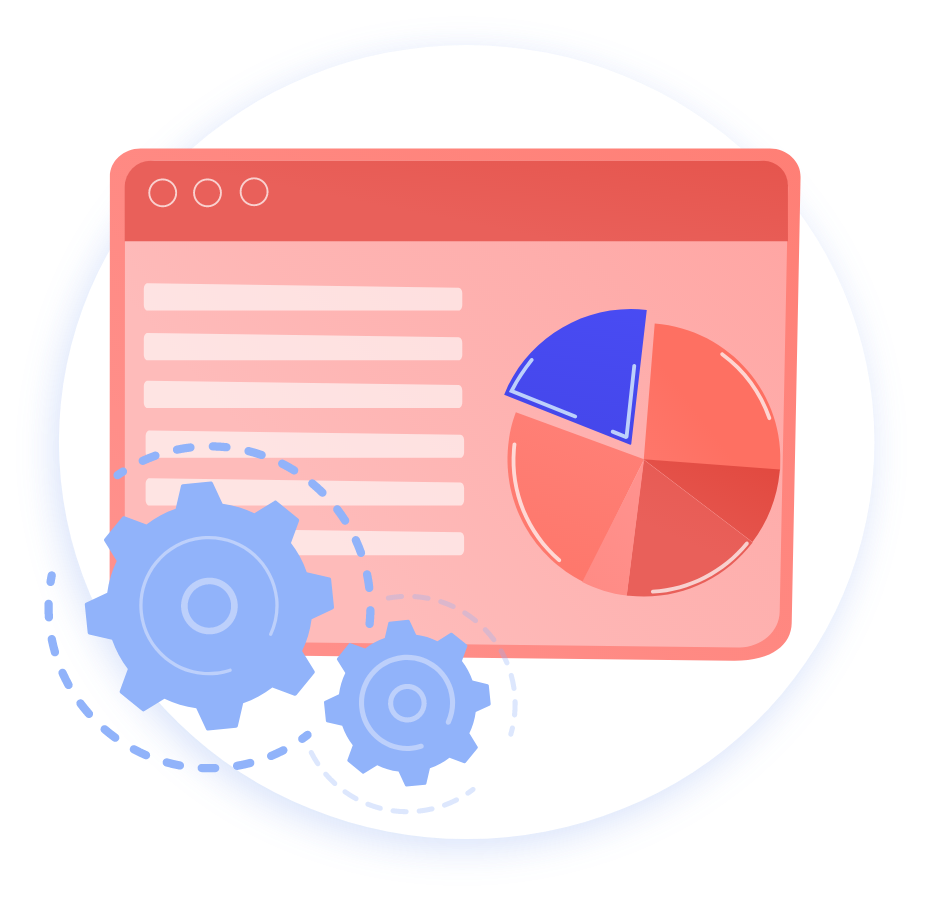 Content marketing metrics ultimately boil down to leads and sales, and are less focused on bringing attention to the brand image in the public eye. As a result, the ultimate measurement of a successful content marketing campaign will be whether or not it brought in more SQLs (sales qualified leads) rather than if it changed public perception of the brand. 
PR Metrics are focused on placement in terms of who hosts a PR piece. For example, if a PR piece is posted on a highly trafficked site like Forbes, it will be seen by hundreds of thousands of people and help spread the word about the business, product, or service in question. 
PR also plays a significant role in SEO – Google is increasingly placing more emphasis on backlinks to determine rankings. Therefore, having a piece shared on a site like Forbes will not only be seen by the thousands of daily visitors the site attracts, it will also help improve the ranking position.
How PR and content marketing are changing the marketing space in 2021
It goes without saying that the Covid-19 pandemic has changed the world as we know it, but have you considered the impact on consumer behaviour? Now, we are spending more time than ever online, and as a result, businesses are exploring how PR and content marketing strategies can meet new demands across the post-pandemic landscape.
Although the high street isn't dead, it's hard to imagine a world in which shoppers go back to their old ways and abandon the world of online consumerism. In fact, the reality is that brands will be putting most of their energy into developing their online presence to adapt to the new needs of consumers.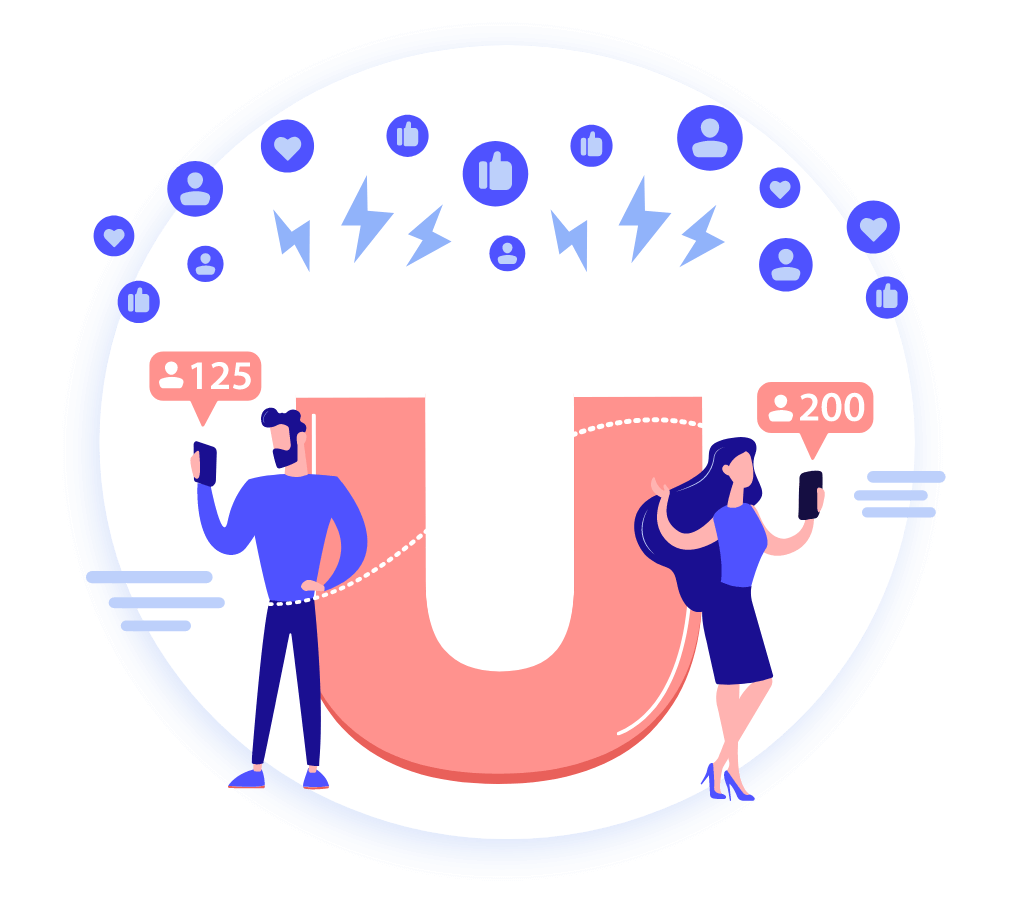 Here at The Brains, we've noticed a few ways businesses are combining PR and content marketing to help drive revenue from now on:
Building online communities
Although content marketing has been doing this for quite some time, businesses are now realising there is a need to build their brand online and bring in the new wave of digital window shoppers. By combining content marketing with digital PR, companies can now raise awareness while also bringing in new customers.
Building a brand identity
Regardless of the quality of the product or service a business provides, consumers are increasingly looking towards brand identity and brand values when choosing who to purchase from. In particular, consumers are looking at sustainability and political leanings. Take Nike, for example, which launched a massive PR campaign in support of the Black Lives Matter movement. This move proved to be highly successful and helped boost their public perception and increased their sales.
Reaching online media sources
Traditionally, brands would seek to attain guest posting spots to improve their brand awareness and outreach, but 2021 has shown us that it can be much more effective to focus on SEO link building to increase public outreach. If you're familiar with SEO, you'll have noticed how much link building is being talked about in 2021.
SEO has often been the task of content marketers and web developers, but in 2021, it has become a significant priority for digital PR specialists, whose job it has become to reach and attain backlinks. Although blog posts are still a thing, the symbiotic relationship between content marketers and PR specialists is now at the forefront of SEO and digital marketing in 2021.
Why combined strategies generate better results
As previously mentioned, there are many unique benefits of both content marketing and PR, but combining the two means the possibilities are endless. The beauty is that both share core values in terms of spreading a message using different mediums to elevate a business and reach new audiences.
Let's take a look at some of the benefits of combining content marketing and PR: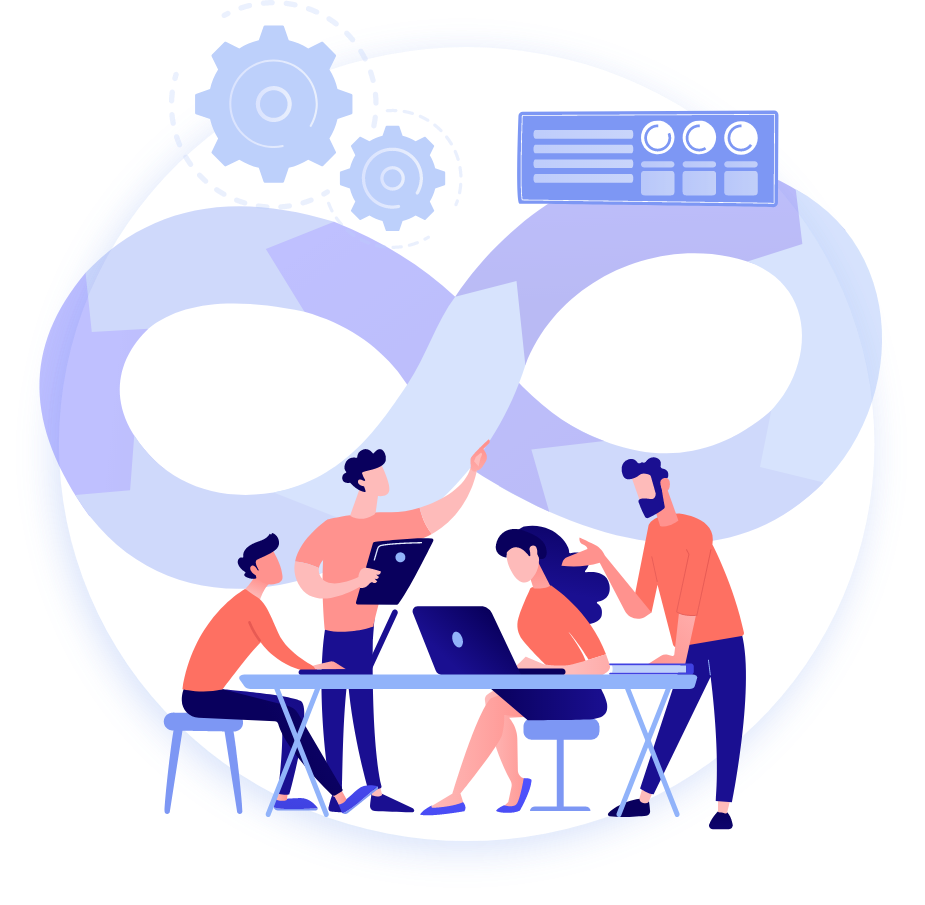 Influencing new audiences
If you're familiar with content marketing, you'll know that the most difficult aspect is convincing new audiences to take an interest in your business. The truth is, people like what they like, and encouraging them to break off and try something new can be an arduous task at times. 
However, by combining content marketing with PR strategies, you can approach new audiences with industry influencers' backing. For example, if you are a software developer trying to reach new audiences, you'll have a much easier time doing so if your service has the backing of a tech giant like Google. 
By having a PR team that can forecast the latest trends in your industry, you are in a much better position to create a content marketing campaign that is ahead of the curve and gets to new audiences before your competitors. 
This goes without saying, but any content, whether marketing or PR, has a huge potential to boost SEO. Not just in terms of on-page optimisation with the addition of keywords, but also with backlinks.
In fact, anyone producing PR content should have backlinks at the forefront of their mind when they are looking for places for their content to be shared.
Whether it's influencers or journalists who regularly write articles about updates within your industry, with a strong PR strategy, you can start to connect with them. This can eventually help boost your content marketing campaigns. For example, if you can connect and establish a relationship with someone who has millions of followers over multiple platforms, there's always a chance that they will help promote your next content marketing campaign by sharing a blog, article or video. Paid or unpaid, you can expect to see some fantastic results given that some of your target audience will most likely subscribe to one or more of their channels.
How to integrate digital PR into your content marketing strategy
Here at The Brains, we've been combining our content marketing strategies with powerful PR campaigns for a number of successful clients, and here are a few methods we've found work best:
If you've read any of our previous blogs, you'll know we're a big fan of email nurturing, and using email marketing to support other digital marketing efforts.
With email marketing, you can reach out to prospective clients and industry influencers to share your content and address them in a personalised way. For example, you can use email marketing to address a recent industry update that might affect your potential clients and anyone who has an interest in your field. The emails don't have to be salesy; instead, they can focus on creating a relationship and help establish your brand as a source of information and education.
What's more, digital PR can be used to increase your email list. For example, if you are promoting a certain product, you can run a giveaway through a blogger or an influencer and (in a GDPR compliant way) collect emails through this competition. Not only will this bring extra attention to your product and your brand, but you benefit with a list of names that are clearly keen on what you offer.
In recent years, blog posts have become the bread and butter of most content marketing campaigns due to the fact they are relatively easy and cheap to produce. Blog posts aren't usually extensive or time-consuming, and can help businesses address industry issues and share insightful information, while ranking for valuable long-tail keywords.
It's an effective use of time to align your blog post strategy with your digital PR strategy. As an example, take our blog post: why isn't my website getting traffic? After researching, writing and publishing this content on our own website, we could pitch similar and related topics to bloggers and publications. We've already done all the prep work for this topic, so writing more on this subject wouldn't require a lot more research, and what's more, we could directly link back to our blog post in the body of the guest post, using relevant anchor text. This will help us to increase rankings for our original blog, while increasing our brand awareness.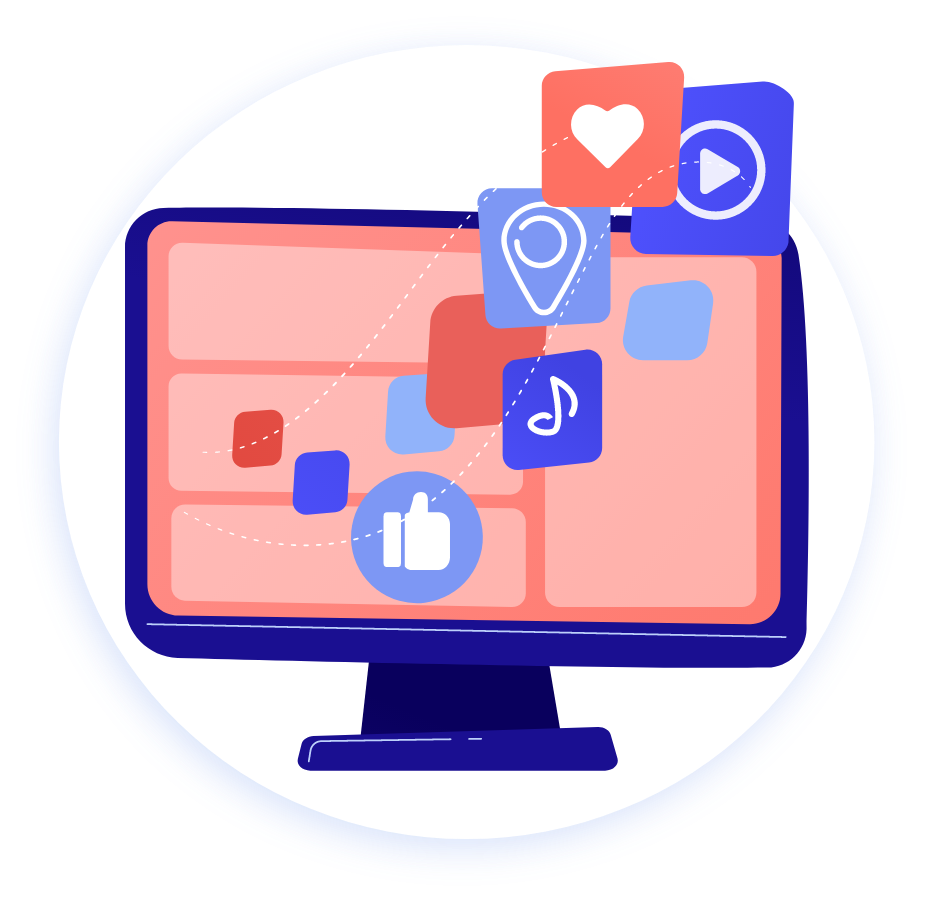 Arguably the greatest marriage of content marketing and PR, social media provides a great way to share your content and build relationships. For example, if you own and run an ecommerce business, it makes sense to have a presence on Instagram. You can use this platform to connect with relevant influencers, who would be happy to collaborate with you to promote and review your products, sometimes running giveaways for you to get their following really excited. Giveaways can really drive people to your socials and help you grow, while boosting brand awareness and recognition.
What's more, you can use social media, in particular Twitter, to build relationships with bloggers. For example, if you are looking for influencers to review your product, you can send out a 'shout out' on Twitter. Don't forget to use relevant hashtags, including #prrequest #bloggerswanted #bloggerswanted and #bloggersneeded. Give as much pertinent information as possible, along with a compelling image to really get those leads flooding in. Once you have an established list of trusted influencers and bloggers, like we have developed here at The Brains, future collaborations will be much more straightforward.
The real beauty of social media is that it doesn't have to break the bank. Although it costs you to run paid social media advertising campaigns, you can do a lot of your content creation and outreach for little or no cost.
In a world where people watch and share video content daily, creating videos that combine content marketing with PR outreach has become a great way to spread brand awareness and attract new prospects. One of the main benefits of video marketing is that you can summarise what might usually take a few pages of written content into a short 3-5 minute segment that people can easily consume. In addition, the video content you produce can allow people to put a face to your brand, which goes a long way in building trust and establishing yourself within your industry.
In terms of digital PR, it's also worth teaming up with influencers who specialise in video content – notably YouTubers. Over 2 billion people watch YouTube and it's been reported that 64% of consumers are influenced by videos to make purchases.   This is certainly a group of influencers you want to tap into if brand recognition is something that's important to you.
At The Brains, we regularly publish video content on our YouTube page to provide our followers with educational content and industry updates.
When you have a newsworthy event or an exciting announcement, a press release is a great way to spread the word. It's also one of the content marketing tactics that can work really well alongside digital PR. For example, if you have a brand new product you would like to share with the world, you need to create content to cover it!. Create a blog post discussing your new pride and joy. Once live, you can create a simple (one-page) press release before distributing it on relevant website. This will pretty immediately result in hundreds of backlinks, but you can follow this up with a more targeted outreach strategy, directly emailing editors and journalists you believe would be fascinated by this news. This will increase the likelihood of coverage in large publications, which will do your business  world of good.
Hire A Specialist Content Marketing & PR Agency
If you're looking to combine your content marketing efforts with a powerful PR outreach strategy that will help you achieve your business goals in the post-pandemic marketing landscape, The Brains can help. We're always finding new ways to help our clients create bespoke content marketing strategies interwoven with the latest digital PR strategies to achieve unbeatable results. We have a lot of relationships with content creators and we are well-placed to secure you with valuable guest post opportunities that can get you more traffic, more leads, help you build authority and and help you reach a wider audience.
Our in-house content marketing and PR teams can work with you to find the best solutions for your needs to ensure that you achieve the best ROI possible. Book a free consultation to find out how you could benefit from working with The Brains.
Ready to schedule a free digital marketing consultation?