The brainy guide to email nurturing: how to follow up your marketing campaigns with effective email nurturing activity
A personal touch will always make your brand stand out from the crowd and help you to connect more effectively with your audience. Email marketing turns prospects into hot leads, provides you with a cost-effective way to follow up marketing campaigns and also offers an engaging and organic method of supporting your various other channels.
Watch The Brains co-founder Larry Kotch explain lead nurturing
Watch guide: 3-minute video
Getting started with email nurturing:
5 easy steps
Step 1: Define your email nurturing goals
Defining your goals will provide the much-needed groundwork for you to craft an email marketing campaign that actually delivers. Do you want to increase brand awareness and recognition? Are you looking to deliver an elegant sales pitch via targeted content? Is your goal to increase website traffic in the lead-up to a product launch? By defining and achieving your email marketing goals, you can ensure the success of your nurturing campaigns.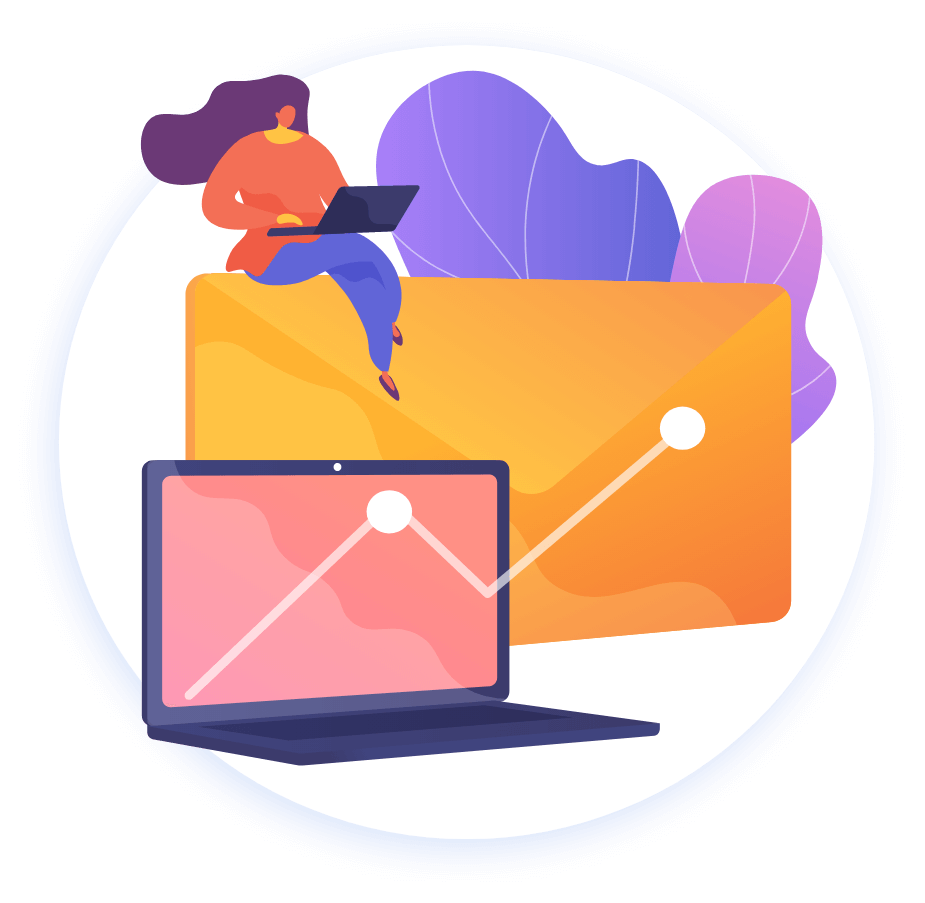 Step 2: Pick your email automation platform
Email automation platforms are an invaluable marketing tool for modern businesses, offering a cost-effective method of producing and distributing targeted content that resonates with a range of customers. There are several different email automation platforms to choose from, each designed to suit specific business needs and budgets. Examples include Hubspot, ActiveCampaign, Marketo, Omnisend and many more. As a Hubspot Gold Partner, we can tell you firsthand how beneficial its platform is for nurturing campaigns and delivering the type of content that turns leads into sales.
Step 3: Create email nurturing content for each buyer persona
Buyer personas provide you with insights into your ideal target customers, including their age, gender, job, buying habits, content engagement and more. Using this data, you can create buyer personas that represent segmented target groups, which provides you with the blueprint for creating content that suits their needs.
By creating email nurturing content for each buyer persona, you essentially cover all your bases and ensure that you have the best possible chance of appealing to the potential buyers who are most likely to become loyal customers and advocates of your brand. But it's the personalised nature of such content that makes it effective. By dialling down into each persona's unique desires, fears and pain points, you can laser-target your content so that you're speaking directly to them, which also has the benefit of making your company come across as more authentic and authoritative in your industry.
Step 4: Set up your email automations and lead scoring
Once you have chosen an email automation platform that suits your needs and budget, and you've created email nurturing content that appeals to your buyer personas, it's time to set up your email automations and lead scoring. We'll go into this in more detail later on, but this is where the prospects develop a score based on their engagement with your email content. This establishes whether or not they are a potential buyer and likely to buy what you are selling. Warm leads will be passed to your sales team and continue their journey through the marketing funnel. This process ensures that the sales process is efficient and effort is spent nurturing the leads most likely to convert — not wasted on prospects unlikely or not ready to buy.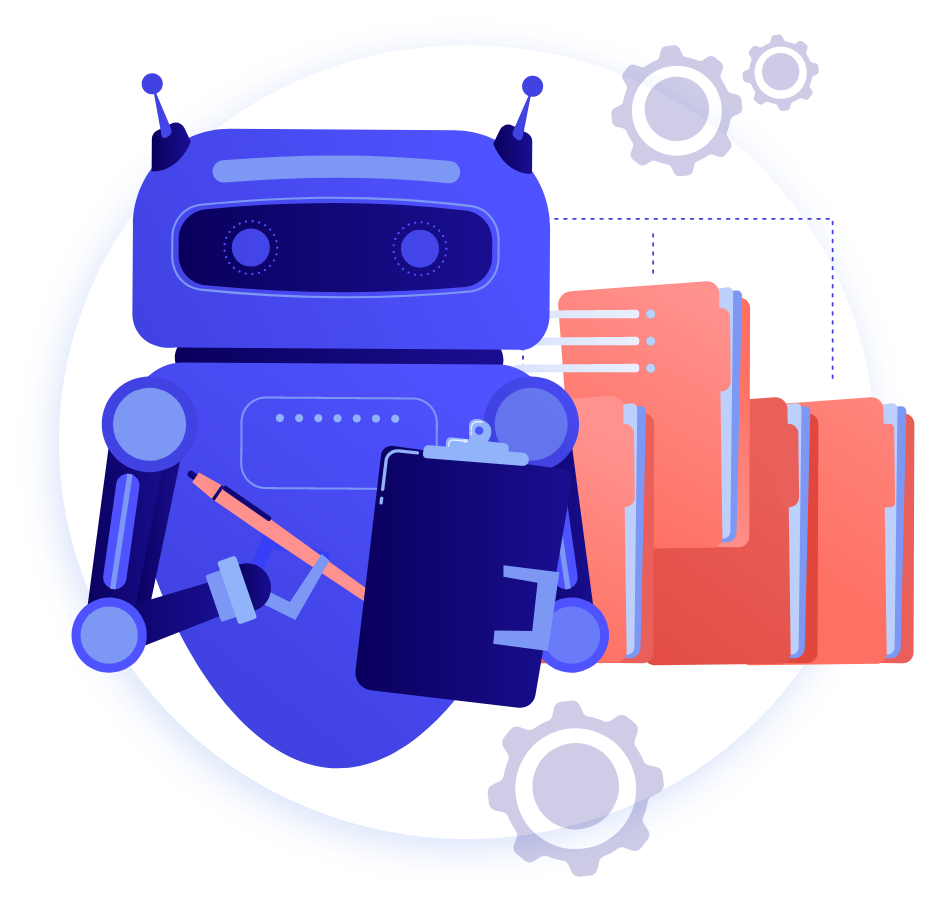 Step 5: Track and optimise your email nurturing campaigns
The key to long-term success with any marketing campaign is to stay on the ball and continue to monitor your progress. Fortunately, automation platforms such as Hubspot make this easy, as you can track your email nurturing campaigns and determine whether or not your content is connecting with prospects.
Occasionally, your email nurturing strategy may require tweaking or an injection of creativity to maximise performance. This is perfectly normal and demonstrates the benefit of tracking your email nurturing campaigns in the first place. If you switch off or become complacent, your campaign will suffer for it.
The beginner's guide to email nurturing:
how to create effective follow-ups for your marketing campaigns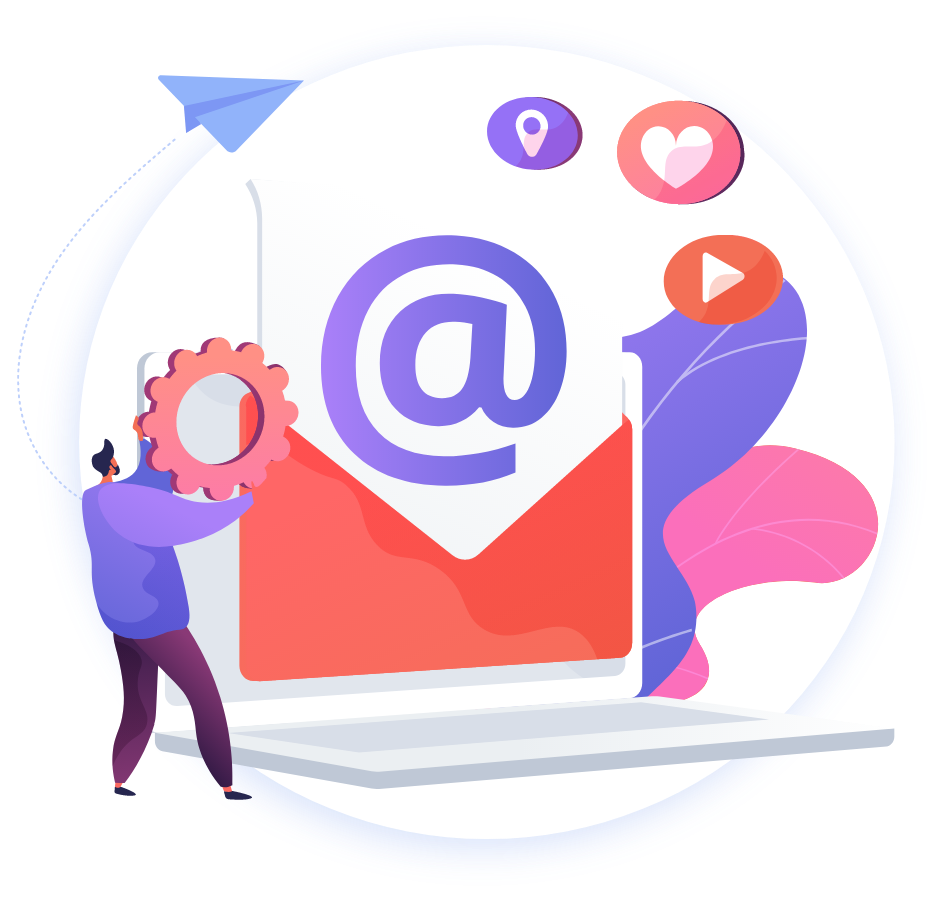 Getting started with email nurturing
Before you implement marketing methods such as email nurturing, you must first have a sense of direction and clear goals in mind. This will help you to establish the scale of your email marketing campaign as well as the approach you eventually take. The core benefit of an email nurturing campaign is that it turns passive prospects into hot leads who love your brand, which makes it much easier for you to maintain their attention — a difficult task in a world full of distractions. But there's no one-size-fits-all approach, as every business is different, with its own unique goals.
Choosing the right email automation software
While email marketing is a vital and highly effective way of nurturing leads and retaining customers, you probably don't have time to write hundreds of emails for multiple segmented audiences. This is where email automation platforms can transform your business's marketing output and massively increase efficiency and productivity. But first, you need to pick an email automation platform!
There are a fair few platforms to choose from, such as Hubspot, ActiveCampaign, Marketo and much more. Whether you run a small business or large organisation, there is a platform that will provide you with the means to develop high-quality email nurturing campaigns.
A wealth of choice makes it easier to find one that suits your needs and budget, but it's equally easy to find yourself in a rut and unable to choose. Do your research and pick a platform — it's better to move to a better-suited platform later than to never get your email nurturing campaign off the ground from a nasty case of analysis paralysis!
Want to discover more about marketing automation? Check out our marketing automation guide.
Integrating email nurturing into your marketing campaigns
You will already have a marketing strategy (or strategies) in place (especially if you're working with an amazing digital marketing agency), but integrating email nurturing into your marketing campaigns will increase your levels of personalisation and customer engagement. Automated email marketing allows you to produce and distribute targeted content to people who will react positively to it. Using an automated marketing platform not only saves you time — time you can spend focusing on other crucial areas of your business — but it also ensures that you are hitting the mark in terms of delivering what prospects want and need. But how do you know what type of content to produce? Well, that's where buyer personas come into play…
Using personas to inform your email nurturing approach
Creating a buyer "persona" means segmenting your customers into target groups based on their behaviour and attributes, such as age, gender, buying habits, occupation and more. From here, creating email nurturing content for each buyer persona is vital. Through a personalised approach, you can peak and maintain their interest, and ultimately drive the most qualified prospects down your marketing funnel.

Email marketing services hit the mark where generic, impersonal content misses by a mile. If your prospects receive content that fails to resonate or simply reads as if it was targeted at someone else, you'll find yourself in an uphill battle to close that sale. Email nurturing campaigns work at their best when the content delivered is based on accurate customer data, which automatically makes it targeted to their needs.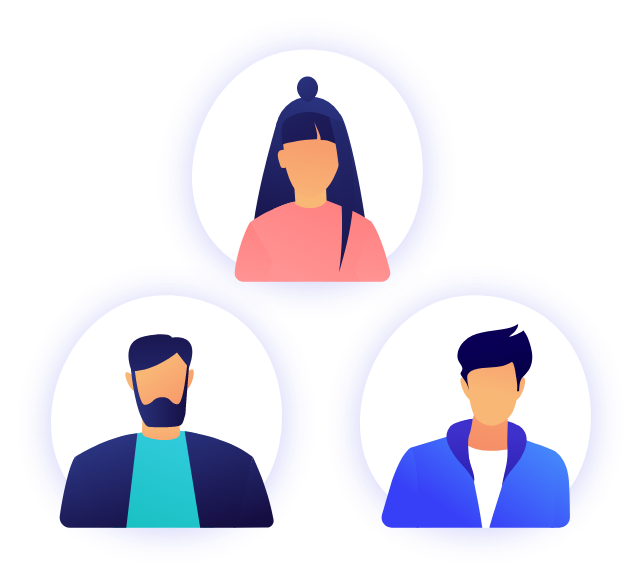 Creating bottom-of-funnel email content
Instead of opting for a traditional outbound marketing approach, create a marketing funnel that helps your sales team close more sales with less effort. By creating attention-grabbing marketing materials that link to relevant landing pages on your website, you allow prospects to engage with your content (blog posts, ebooks and whitepapers, etc.) and learn about your company and the products or services you offer.
When potential customers become interested enough in your products or services, they respond to a call to action (CTA), such as booking a consultation or requesting a callback, by filling out a form on a landing page. Your sales team can then pick up these requests, and they've already won half the battle because these prospects have already demonstrated interest in your business. The difference from an outbound approach is that prospects are coming to you, not trying to avoid follow-up cold calls.
Nurturing leads with the right email activity
Personalising your email content
Creating buyer personas and integrating your automation platform with your CRM (Customer Relationship Management platform) are essential for creating content that appeals to and connects with your target audience(s). Neglecting this step will instantly put you a step behind your competition and prevent you from accessing a gold mine of enlightening data at your fingertips.
Your customer database will tell you a great deal about your buyer personas, so use the data you have to make sure your content resonates with their core needs and interests.
Including the right information, links and calls to action
It's often the simple things that can be the undoing of a marketing campaign. No matter how creative and engaging your content is, failing to include links to product pages and an effective CTA will put you at an avoidable disadvantage. The journey from reading your content to deciding to buy needs to be as straightforward and easy as possible, so why make it more difficult for a potential buyer to find your website on their own?
There should be no breadcrumbs to follow and no mystery to solve — just a simple and easy-to-follow marketing funnel. Not clearly signposting where you want your prospects to go and what you want them to do not only makes selling more difficult, but it also impacts the amount of organic traffic your website receives and ultimately hinders what you set out to achieve in the first place.
Lead scoring and passing marketing qualified leads to your sales team
Using your chosen email marketing platform, you can set up email automations and lead scoring for interaction with your email nurturing campaigns. Depending on your goals, these automations and the style of content will vary according to what is considered to be a "success". Automated lead scoring is where a numerical value is placed on a prospect, increasing as they interact more with your company.
Together, email automations and lead scoring tell you which prospects are interacting enough with your content to become a qualified lead. From here, they will be passed on to your sales team to avoid delay. This process ensures that no potential leads fall between the cracks and every sales opportunity is explored.
Tracking your email nurturing campaigns
Email automation platforms provide metrics so that you can track the progress of your email nurturing campaign and monitor prospect interactions. Knowing which emails are opened the most and getting lots of clicks can help improve your other email nurturing campaigns. Metrics also allow you to determine what subject lines are resulting in the most opens and which content is driving prospects through the marketing funnel.
And by monitoring your email metrics, you can measure the engagement of the leads you are nurturing. Although a lead may not have been interested in your product initially, if they are engaging with your emails, it could mean they are interested in a conversation or even ready to buy.
Optimising your email nurturing campaigns
By looking at the metrics for each email or campaign, you can analyse which need to be discarded, rewritten or optimised. The key benefit of an email nurturing campaign is that it engages prospects with personalised content, but if your content isn't on point, you need to make changes.
Regularly monitoring your email marketing strategies will give you a clearer idea of what is working and what isn't. Over time, you will be able to identify where your content isn't quite having the impact you had hoped for and then optimise your campaigns accordingly.
Partnering with an email nurturing agency
Even if you have an in-house marketing team, partnering with an email nurturing agency still has many benefits. You'll have unparalleled access to the expertise, experience and knowledge of marketing professionals who have worked in any niche or industry imaginable, allowing you to glean creative insight on what style of content works best for different personas.
While email automation platforms are designed to be as easy to use as possible, to truly get the most out of everything they offer requires a bit of expert knowledge. Fortunately, that's exactly what you get with an agency: dedicated marketing professionals who oversee your email nurturing campaigns to ensure high performance and real results, leaving you with the free time to focus on the other crucial parts of running your business.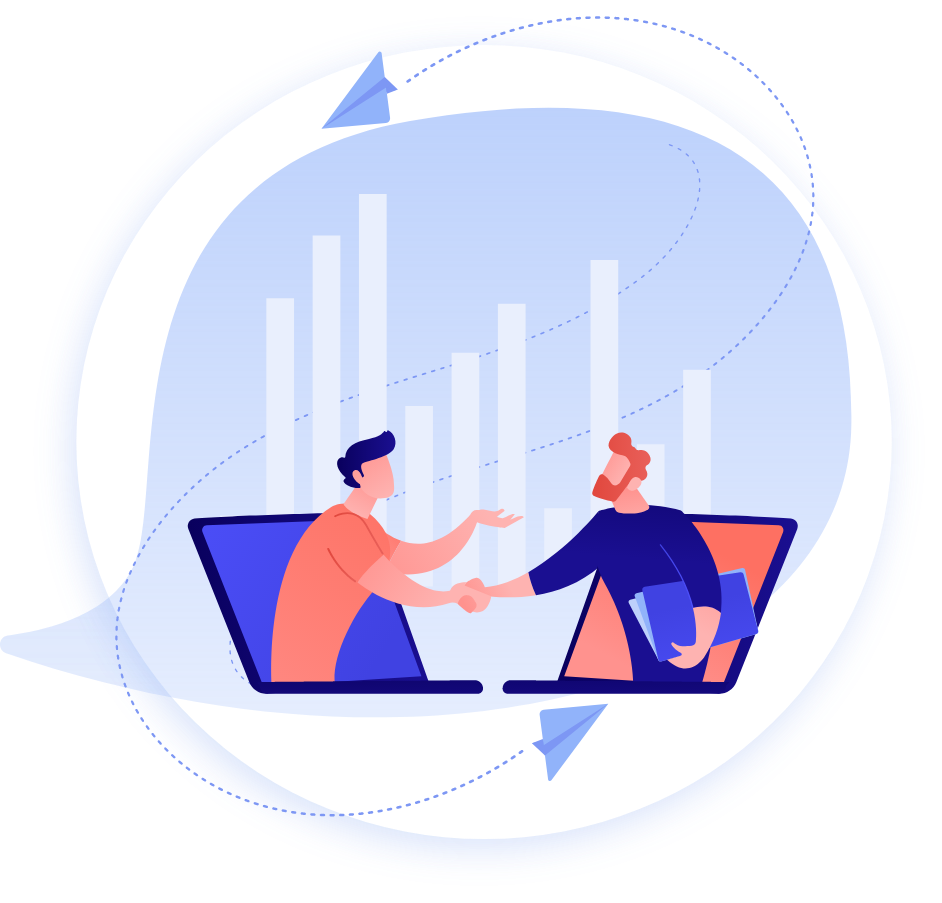 Schedule your free initial consultation
If you would like some complimentary advice on email nurturing,
request a FREE consultation today!
Email nurturing FAQ:
All your questions answered
What is email nurturing?
Email nurturing is an inbound marketing strategy that uses personalised content to connect with potential customers, develop stronger customer-to-brand relationships and turn leads into sales.
What are the benefits of email nurturing?
Email nurturing campaigns are a cost-effective way of increasing brand awareness and driving prospects through your marketing funnel by using engaging, personalised content. But rather than wasting hour upon hour crafting individual cold emails or generic content for every customer, email nurturing provides you with the data and platform to craft targeted content targeted to people who will actually engage and resonate with it. All this makes it much more likely that your prospects will convert from leads to sales.
How can I automate email nurturing?
Email nurturing automation is the practice of producing and distributing personalised, contextual email campaigns automatically using software rather than doing it manually. This may involve delivering specific content to groups, or segments, of prospects or customers that match defined criteria or user behaviour as recorded by a CRM.
Automated email nurturing centres around a workflow, which is the blueprint for how you want your automation platform to act. To implement your own email marketing automation, you'll need an email automation platform, such as Hubspot, Marketo or ActiveCampaign.
What's the best email automation platform for me?
Tough question. Much like other types of software on the market, there are a fair few automation platforms to choose from, and many are designed to suit specific needs and budgets. As such, there's no single best email automation platform — only the best one for your business. That's why you need to define your goals and budget before you even start looking at platforms. Once you have your core goals down, you'll be able to assess which is best for your company. As a gold partner of Hubspot, we'd be remiss to mention how brilliant this platform is for email nurturing campaigns and that it's well worth checking out if you are looking for a high-quality platform with a variety of applications, whatever your email marketing goals.
What does an email nurturing agency do?
An email nurturing agency uses the collective expert knowledge and experience of its specialists to create personalised content that engages your target audience. With years of experience creating content for a vast range of businesses, email nurturing agencies know what style of content will best lead your prospects down the sales funnel and be able to optimise your campaign by analysing your metrics and progress.
Instead of spreading yourself too thin and taking on the responsibility of a nurturing campaign, including the many time-consuming subtasks it involves, why not let the pros handle it while you focus on the areas of your business that need your specialist focus?
How do I get started with email nurturing?
If you want to start building better relationships with your prospects and convert more leads into sales, The Brains can help. Get in touch today to schedule a free consultation and find out how our email marketing services can make more money for your business.
Ready to schedule a free digital marketing consultation?