The brainy guide to marketing automation: how to automate your marketing campaigns and generate unlimited leads
Marketing automation is a core aspect of modern marketing and is vital to ensuring the growth and success of your business. By creating automated systems and implementing tools, you massively increase efficiency while removing a lot of the unnecessary legwork. Marketing automation solutions help you to improve ROI, cut overall marketing costs, generate and nurture leads. But
what is marketing automation?
Watch Larry's introduction to marketing automation video
Watch guide: 15-minute video
Getting started with marketing automation: 5 easy steps
Step 1: Define your marketing goals
The first step in planning any marketing campaign is establishing exactly what you are trying to achieve. Defining your goals gives you a clear sense of what ROI (return on investment) should look like, while shaping the approach and direction of your marketing efforts. This is crucial for automated marketing as you will need to customise your strategy and systems to suit your needs, and to help you achieve your goals. So, what are your goals? Increasing sales? Customer retention? Generating solid leads? Marketing automation can help!
Step 2: Pick your marketing automation platform
As you can imagine, a wide variety of marketing automation platforms are available, each designed to suit varying needs and budgets. It's essential to establish which marketing automation solution is best for your business (consider cost, user experience, compatibility with your CRM, etc). Investing time and money into any software isn't a decision to take lightly, so make sure to research a range of platforms before you make an educated decision. Examples of top platforms include Hubspot, ActiveCampaign, Marketo, Autopilot and SendinBlue. The Brains are experts in marketing automation software and hold Gold Partner status for many different platforms. We can recommend the right solution for you and assist with everything, from arranging a demo of the software to integration with your CRM and setting up your automations.
Step 3: Integrate your marketing automation platform with your CRM
As we mentioned above, it's essential to find a marketing automation platform that's compatible with your CRM (Customer Relationship Management) system. CRM integration allows you to close the loop between sales and marketing, creating an efficient and productive system where communication is maximised, and unnecessary leg work is minimised.
Step 4: Set up your automations
Automation or "workflow" tools allow you to set up automatic marketing processes that are triggered by particular actions or activities. For example, when a prospect enters your database, they will receive automated nurturing emails that are appropriate to their designated persona group. If they interact with your content enough and achieve a certain lead score, you can strike while the iron is hot and pass them on to your sales team for contact, increasing your chances of making a sale. This process is known as using automated content to nurture prospects into marketing qualified leads, which then become sales qualified leads and, hopefully, customers.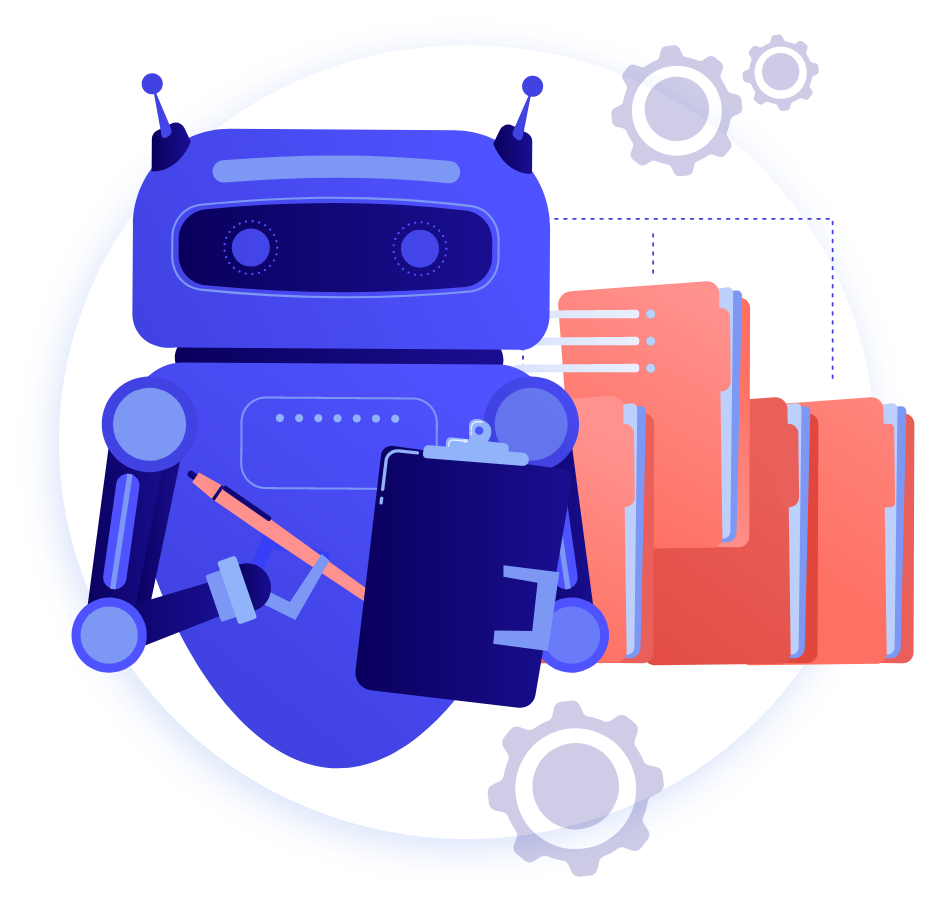 Step 5: Track and optimise your marketing campaign performance
The term "automation" may sound like the robot overlords are about to step in and take over for you, but that's not the case. It's crucial to track your marketing campaign performance and optimise your automation process. If a particular automated email or LinkedIn Bot messaging chain isn't converting well, you need to optimise your campaign as soon as possible. Some tweaks here and there can help ensure that you're generating as many high quality leads as possible — so stay alert and track your performance over time.
The beginners' guide to marketing automation: everything you need to know about automating your marketing activities
At its most sophisticated, marketing automation is about creating systems and tools that mean you don't have to lift any fingers. Automated content campaigns help customers who don't know you evolve into customers who are big fans and want to do business.
But first, you must adopt an approach that engages them and suits their needs. Marketing automation provides you with the platform and processes you need to send prospects timely, targeted, automated messaging. Taking this approach means that no opportunity is missed, and efficiency is at an all-time high.
Getting started with marketing automation
Your business is gaining enquiries from prospects who enter your database — fantastic. Now you can sit back, relax and wait for them to purchase your product or service, right? Wrong. Nurturing prospects into hot leads requires consistent communication so that you can nudge them down the funnel and towards a purchasing decision — this is where marketing automation comes in. Marketing automation is a powerful inbound marketing tool that allows you to connect with prospects in the right way at the right time. And there's no time like the present to get started!
Choosing the right marketing automation software
In the digital age we're spoilt for choice when it comes to software options. There are plenty of marketing automation software packages available, and the right one for you will depend on your requirements and budget. If you're a small business with a need for software that distributes email marketing materials, something simple like MailChimp will be suitable. However, if you require something more sophisticated to nurture your leads effectively and deliver targeted content — you'll want to take a look at a more advanced marketing automation system like Hubspot.
Consider the following points when choosing marketing automation software for your business:
Marketing goals and KPIs
Software and setup budget
Scalability
Features
User experience
Data security
Quality of customer service and support
Integrating automations into your campaigns and marketing activities
Once you select your software, integrating automations into marketing campaigns is relatively straightforward. Take Hubspot, for example. No expert knowledge is required to get started, and the Hubspot integration process is quick and simple. If you ever need any support or advice in setting up your automations, Hubspot's engineers are on hand to support, maintain and improve your automated marketing experience.
It's vital to integrate your marketing automation software and your CRM, so that the two systems can work together to deliver seamless communications and nurture your leads. The data stored in your CRM helps your marketing automation software to deliver the correct messaging to the right prospect, and the lead scoring capabilities of your marketing automation software allow you to pass prospects from your CRM to your sales team. Both systems work together in harmony to nurture your prospects down the sales funnel and slowly, steadily, convert more and more of them into marketing qualified leads.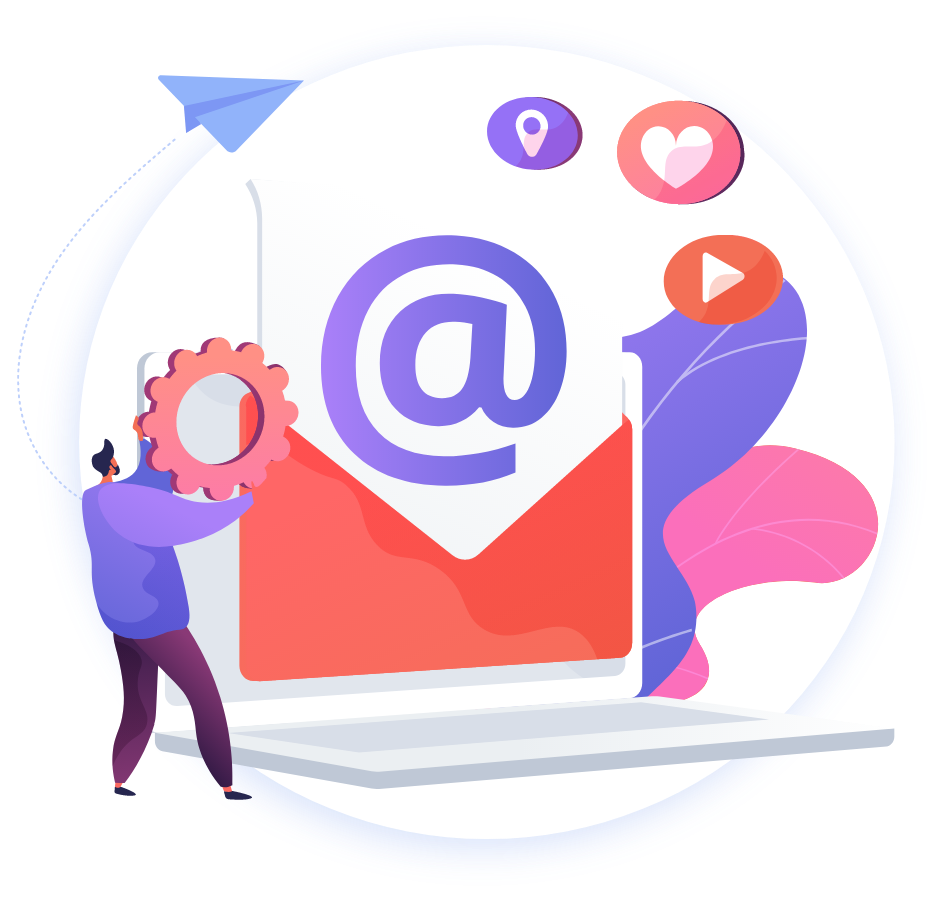 Using personas to inform your automated marketing campaigns
We've talked a lot about creating targeted content to suit your prospects' needs, but how does one achieve this? The answer lies in an undervalued content strategy technique called persona marketing.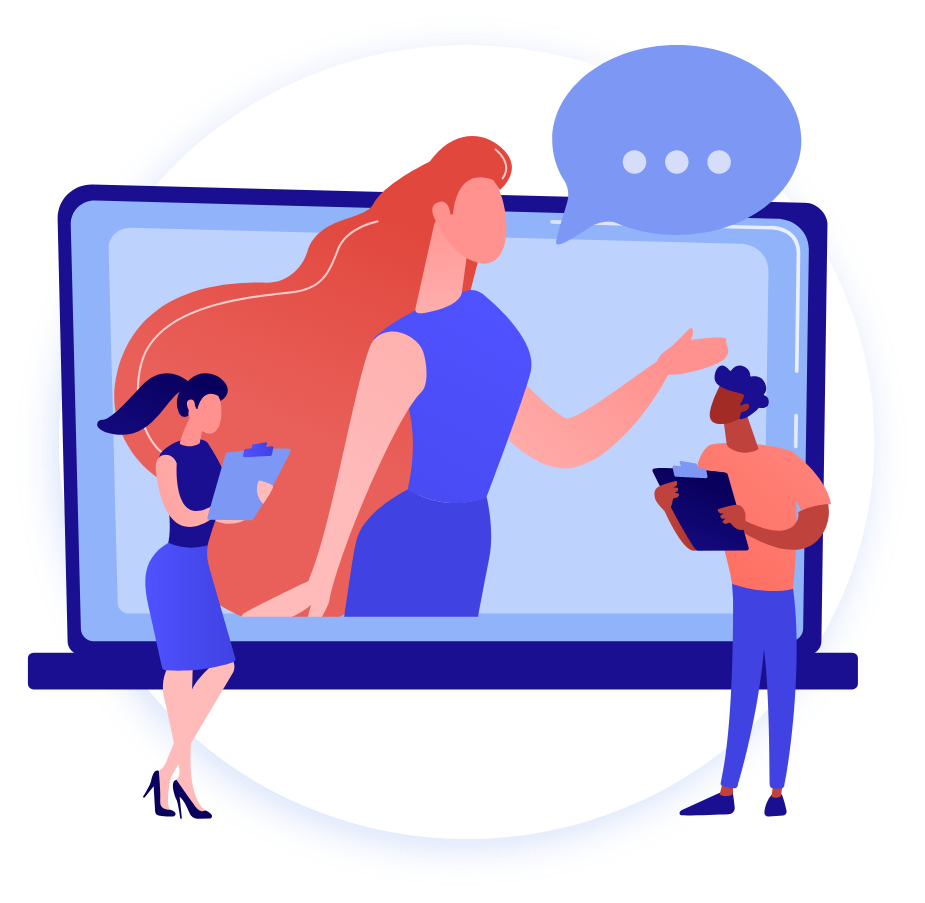 By creating marketing personas using the insights you've gleaned from customer data and behavioural analysis, it's possible to develop segmented target groups that are defined by the needs, motivations and objections of your prospects. This allows you to make your campaigns much more personalised and ensures that your automated messaging funnel is perfectly primed to deliver a steady stream of marketing qualified leads to your sales team.
Want to know more about how to create your own personas? Check out our Beginner's Guide to Persona Marketing.
Generating leads with marketing automation
Automated LinkedIn lead generation
By linking your LinkedIn profile to your automated marketing software, you can create targeted lead generation ads based on LinkedIn interactions, activity, profile information and contacts. It's easy to integrate the software into your profile and offers a brilliant way to capitalise on opportunities in the LinkedIn community. Here's a guide for setting up automated LinkedIn lead generation by Hubspot.
Automated email marketing
Automated email marketing ensures that your customers and prospects receive ongoing communications that keep them engaged and primed to purchase from you, lessening the risk of losing them to a competitor. Automated marketing software reduces the time and effort involved in customising, writing and sending a large number of emails yourself — leaving you with the free time to focus on the other vital aspects of your business.
Automated Facebook marketing
Facebook is the biggest social media platform in the world and happens to be one of the most popular and effective methods of automated marketing. The social platform itself provides marketers with a wealth of targeting information about prospects, from their location and gender to their interests, any Facebook groups they're in and their hobbies, making it an ideal platform for automated marketing. We recommend supplementing your LinkedIn and email automation with Facebook campaigns, to increase brand awareness and engagement.
To turn a Facebook user into a customer, you need to be thoughtful about what you post and ensure that the automated Facebook ads you're creating meet the needs of your prospects. You're entering your prospects' personal space and disrupting their content feed, so make your ads informative, engaging and unique to give yourself the best possible chance of getting those leads into the sales funnel.
Tracking your automated marketing campaigns
Don't be fooled by the word "automated". You can't just click a button, wait for the leads to flood in and expect your business to be booming. It's crucial to track the progress of your campaign. Your website's analytics, coupled with the built-in campaign monitoring capabilities of your marketing automation software, will provide invaluable data on traffic, conversions and engagements. This will help you to keep track of your prospects as they move through the sales funnel, identify any issues with your automated campaign setup and evaluate ROI.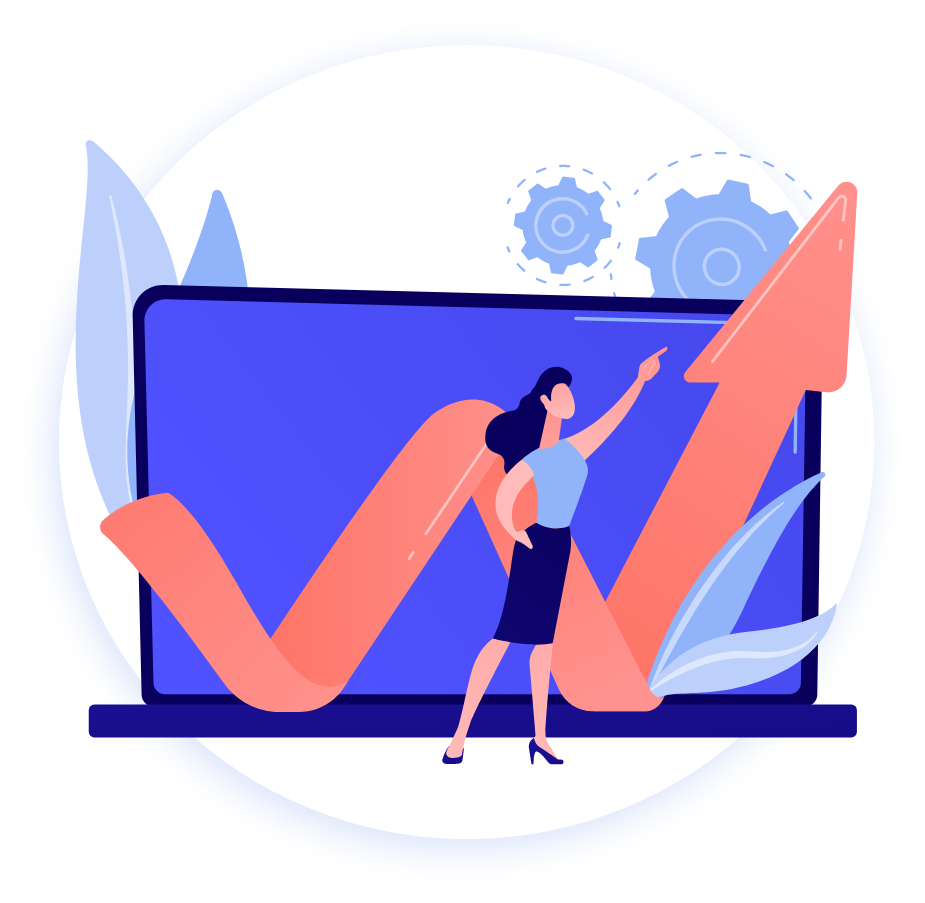 Optimising your automated marketing campaigns
If life were simple, your customers would all want the same thing, and react exactly the same way to a singular approach. Unfortunately, prospects' motivations, objections and goals often change, and what worked for you in the first month of your campaign may be irrelevant and ineffective by month six.
If you're serious about attracting new customers and retaining your current ones, you will need to be continually monitoring and optimising your automated marketing campaigns. This involves reviewing performance, identifying any issues and resolving them as quickly as possible, so that your prospects enjoy a smooth journey through your sales funnel.
Optimisation of automated marketing campaigns takes many forms, including:
Regular content reviews with careful assessment of copy based on engagement metrics
Continual review of your database and weeding out of poor prospects
Ensuring your lead scoring is optimal and that leads are not being passed to the sales team prematurely, or being left too long and going cold
Assessment of your tracking – is all the code in place, are you seeing the results reflected in your analytics, does the data look right
Optimisation of your buyer's journey – is your website / sales channel primed for conversion? Does anything need changing about the position of your CTAs (call to actions), the layout of your content, the navigation of your website? Is it easy to move from an automated email to your website and convert? If not, make it easier!
Performing these checks and enhancements regularly will greatly increase the effectiveness of your campaigns and is a huge part of what makes the difference between a well-oiled lead generation engine and a disappointing campaign.
Tracking and optimising your automated marketing campaign is critical to ensuring your content is actually connecting with your target audience and nurturing the buyer's journey from awareness to consideration to decision phase. You can find out more about the buyer's journey and much more in our Leads on Tap Blueprint.
Partnering with a marketing automation agency
Hopefully, this guide will have given you a head start in understanding marketing automation and how it could help you to achieve your sales goals. If you're ready to take the next step and get set up with your first campaign, why not give The Brains a call and schedule a free initial consultation? We can help you with every aspect of your marketing automation set up, from selecting the right software to getting it integrated, planning your content and optimising your campaigns.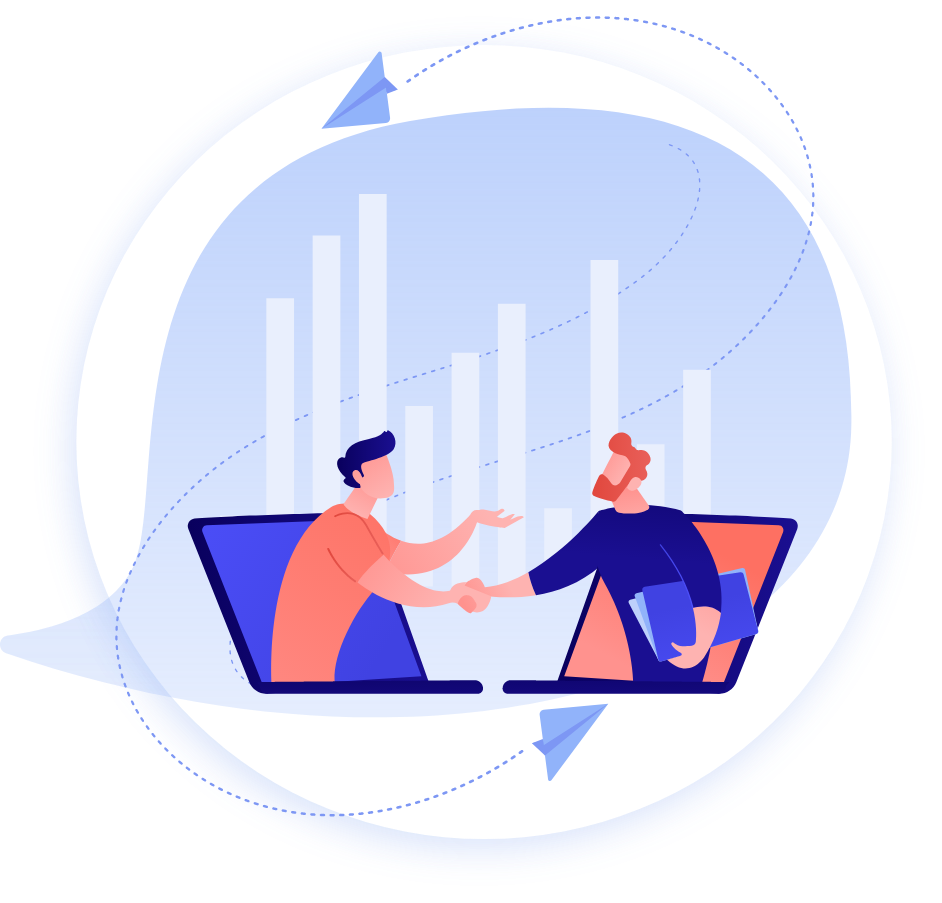 Schedule your free initial consultation
If you would like some complimentary advice on automated marketing,
request a FREE consultation today!
Marketing automation FAQ:
All your questions answered
What is Marketing Automation?
Marketing automation is a process of automating your marketing campaigns to ensure maximum efficiency and ROI. Businesses with marketing automation in place are much more successful in converting prospects into customers via their primary marketing channels such as email, LinkedIn and Facebook.
What are the benefits of marketing automation?
Marketing automation helps businesses to keep a steady stream of communications going with their prospective customers as they move through the sales funnel. Keeping your prospects engaged with your brand and service offering ensures that you remain front of mind, and when enough information has been provided to convince your prospect they are ready to purchase, chances are it'll be you they purchase from. Automation removes unnecessary leg work and helps you to improve ROI, cut costs and generate and nurture leads.
Does marketing automation make my campaigns less personalised?
Yes, the machines are taking over… just kidding! The term "automation" may lead you to believe that this type of marketing campaign is less personalised, but in reality a well-optimised automated marketing campaign is actually way more personalised than your average blanket mailer. Marketing automation actually increases personalisation by allowing you to target segmented groups and produce content focused on their needs and goals, rather than generic, impersonal marketing materials.
What's the best marketing automation platform for me?
That's a difficult question to answer, because there are so many different marketing automation platforms available. You really need an expert to help you navigate the waters and pick the right software – we'd be happy to help out if you'd like us to. In general, the right marketing automation platform for you will be affordable, feature rich and easy to use. Our advice would be to check out a range of platforms and establish which is best suited for your needs and budget.
What does a marketing automation agency do?
A marketing automation agency uses their expert knowledge and experience to create dynamic, powerful automations that deliver incredible results. By putting your marketing needs in the hands of professionals, you instantly gain more insight into your business's analytics and benefit from marketing campaigns that are tailored to your audience. This massively increases your chances of gathering and nurturing leads and turning them into paying clients.
How do I get started with marketing automation?
If you want to get started with marketing automation or find out more about it from our experts, all you need to do is schedule a FREE consultation today and let the brains behind The Brains take your business to the next level.
Ready to schedule a free digital marketing consultation?