Lead generation forms – the fastest route to conversions?
In today's vastly expanding online world, there are multiple avenues to explore when it comes to generating leads. However, there is one approach that usually proves far more successful on platforms such as Facebook and LinkedIn – lead generation forms. Providing they are underpinned by a well-designed marketing strategy, irresistible content and of course, targeting the right personas, lead generation forms are a brilliant way to increase your conversions quickly and without too much effort on your part.
Watch The Brains co-founder Larry Kotch explain how to create the perfect lead gen form
Watch guide: 3-minute video
What is a lead generation form?
A lead generation form can appear on websites or social platforms (usually Facebook or LinkedIn), and is a way for companies to collect data from potential customers. In order to encourage a user to fill out the form, a company will most likely offer up a 'lead magnet' in exchange. This lead magnet is usually a brochure, e-book or piece of interesting information about the services the company is selling. If a user wants to learn more about the services, the idea is that they will first fill out the short form before downloading the information.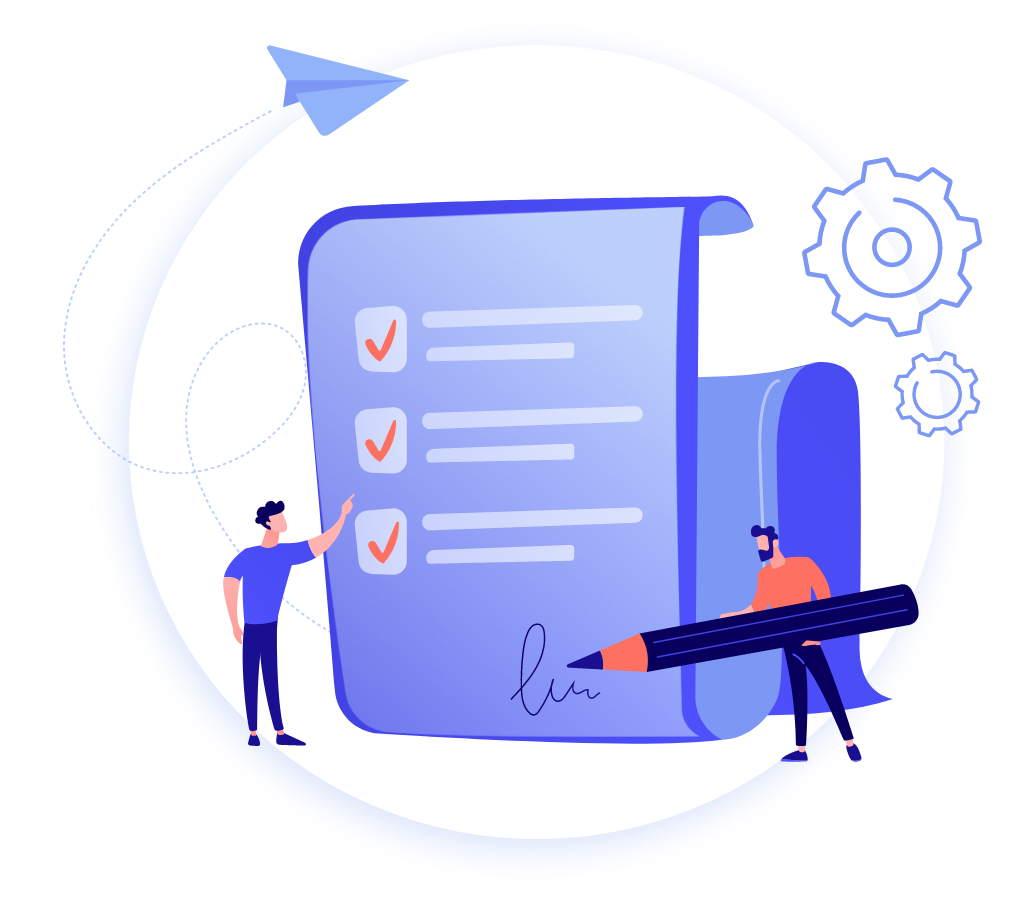 By filling out the form, the user then becomes a lead as the company is now in possession of their details and can continue to contact them with additional information. Depending on the data that the company has requested via the form, it is usually relatively straightforward from here to target further advertisements directly to a specific user based on their persona.
Finding your most profitable leads
Lead generation forms are far less effective if you are unfamiliar with your target market. Establishing an audience is vital if you're to successfully obtain high quality leads, and making sure you're requiring the right information on a lead generation form is an important step.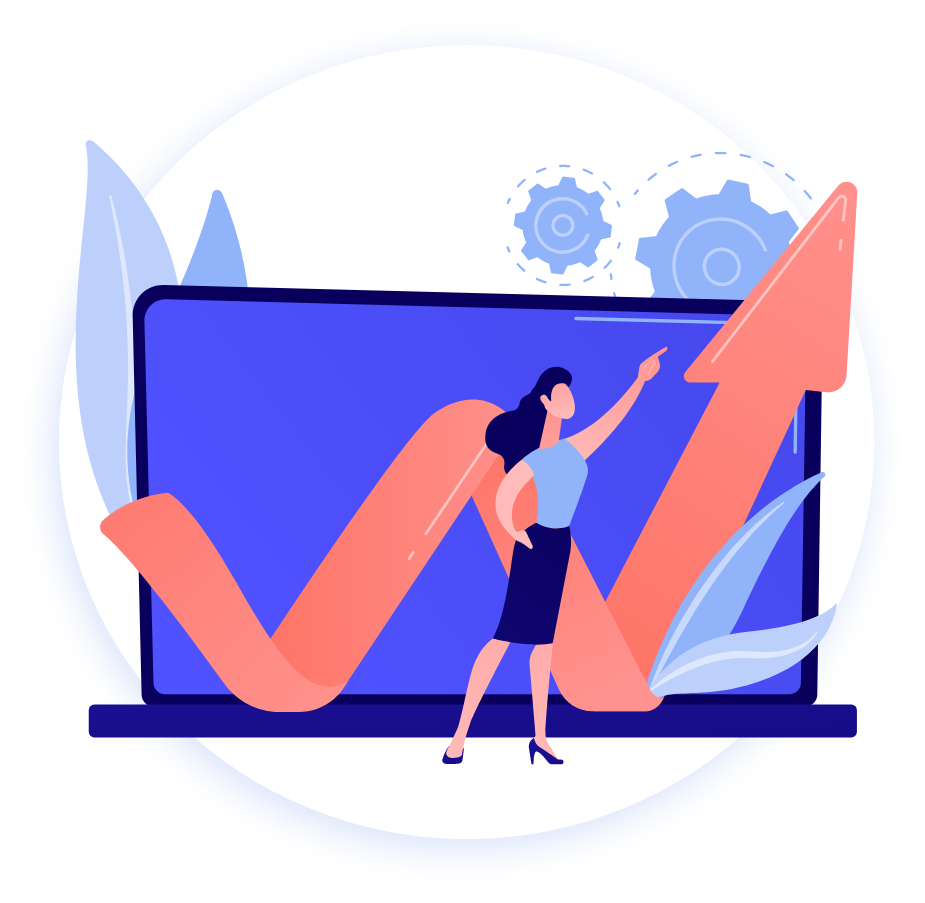 Depending on the platform, you can usually use the filtering options when creating an online advertisement to ensure you're targeting your most profitable pool of potential buyers. On LinkedIn for example, you can filter by job title, company, education and seniority level (this is likely to be most useful for B2B companies, but B2C companies can use Facebook to filter by age and demographic). You can also choose to add custom questions to your forms, which will allow more accurate email marketing during the automation process.
Generating leads using this system is simple, quick and often fruitful, as it is designed with the user in mind. Some forms will auto-fill most of the user's information, so it's even easier for them to download your content or sign up to your services – usually, the fewer fields there are for a potential lead to fill in, the better. Yet another way in which these forms are user-friendly is that they seldom redirect to new pages, keeping LinkedIn/Facebook members in the same environment and allowing the process to remain quick and straightforward.
The nurturing process – converting your leads
As you acquire prospects' email addresses, the data is collected and stored in your database. It is then possible to nurture your prospects and turn them into marketing qualified leads (MQLs) by sending them a series of useful and informative nurturing emails over the course of several weeks or months, which are designed to move them from the consideration stage of their buying journey to the decision making stage. These emails should offer additional information about your company's services and selling points, while gently encouraging the reader to get in touch and learn more. Businesses using this technique are usually advised to seek the help of a professional marketing and lead generation agency.
At The Brains, we specialise in creating compelling email content that is designed to convert a company's specific buyer personas. Our content creators and data analysts are experts when it comes to figuring out what a potential customer needs to know about your brand in a single email. Personalising your marketing in this way is a highly effective strategy and can massively increase your conversion rates.
Leads On Tap – combining brilliant solutions for great results
The Brains co-founder Larry Kotch has been helping clients generate a huge quantity of valuable leads for years, and his proven Leads On Tap (L.O.T) formula is the secret. Combining expert content strategy, marketing automation and online advertising, L.O.T is a unique lead generation strategy that will bring you more leads than your sales team can handle!
When you begin a L.O.T lead generation campaign, we work together with you to establish your target audience, put together a content strategy for your website and choose the right online advertising channels – of course, as part of this process, we'll be able to set up highly-optimised lead generation forms for you on LinkedIn or Facebook.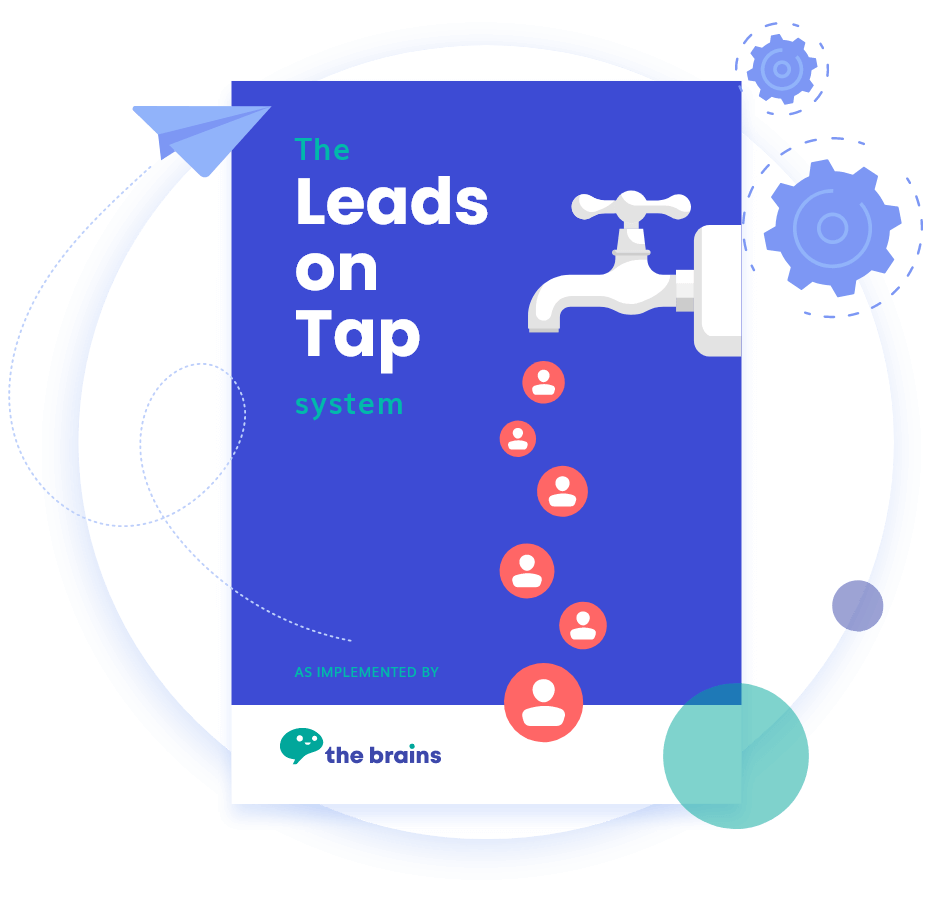 Whether you're B2B or B2C, lead generation forms provide you with a super fast way to target prospects and get them into your database. To learn more about our lead generation and online advertising services, go ahead and contact us about scheduling your free initial consultation.  
Schedule your free initial consultation
If you would like some complimentary advice on lead generation strategies,
request a FREE consultation today!
Ready to schedule a free digital marketing consultation?