Local Healthcare Marketing Strategies For Medical Practices
How To Market B2C Healthcare Services In Your Local Area
Local medical practices are really upping their digital marketing game in 2021, with the race to attract new prospective patients well and truly on. With a limited pool of potential clients, and a serious amount of competition to contend with, using the best healthcare marketing strategies to attract a local audience is vital if you are going to grow your medical practice and succeed in smashing your ROI targets. 
The Brains is an ROI-driven specialist healthcare and medical marketing agency, with hundreds of successful local healthcare marketing campaigns under our belts. In this helpful guide, we explain how to get started with local medical marketing, what the best tactics are to boost awareness and drive enquiries, and how to ensure your precious marketing budget is spent wisely during those crucial fast growth years.
Top Healthcare Marketing Tips For Local Medical Practices: Quick Start Guide
Need help with your healthcare marketing?
The Brains is a specialist healthcare marketing agency that builds highly effective marketing strategies for medical practices. Get in touch to find out how we can help you grow faster.
With most people looking for healthcare services in their local area, improving your local SEO rankings is one of the best healthcare marketing strategies for medical practices. Not only will improving your search engine ranking help bring in more new patients, but it will also help strengthen your clinic's credibility.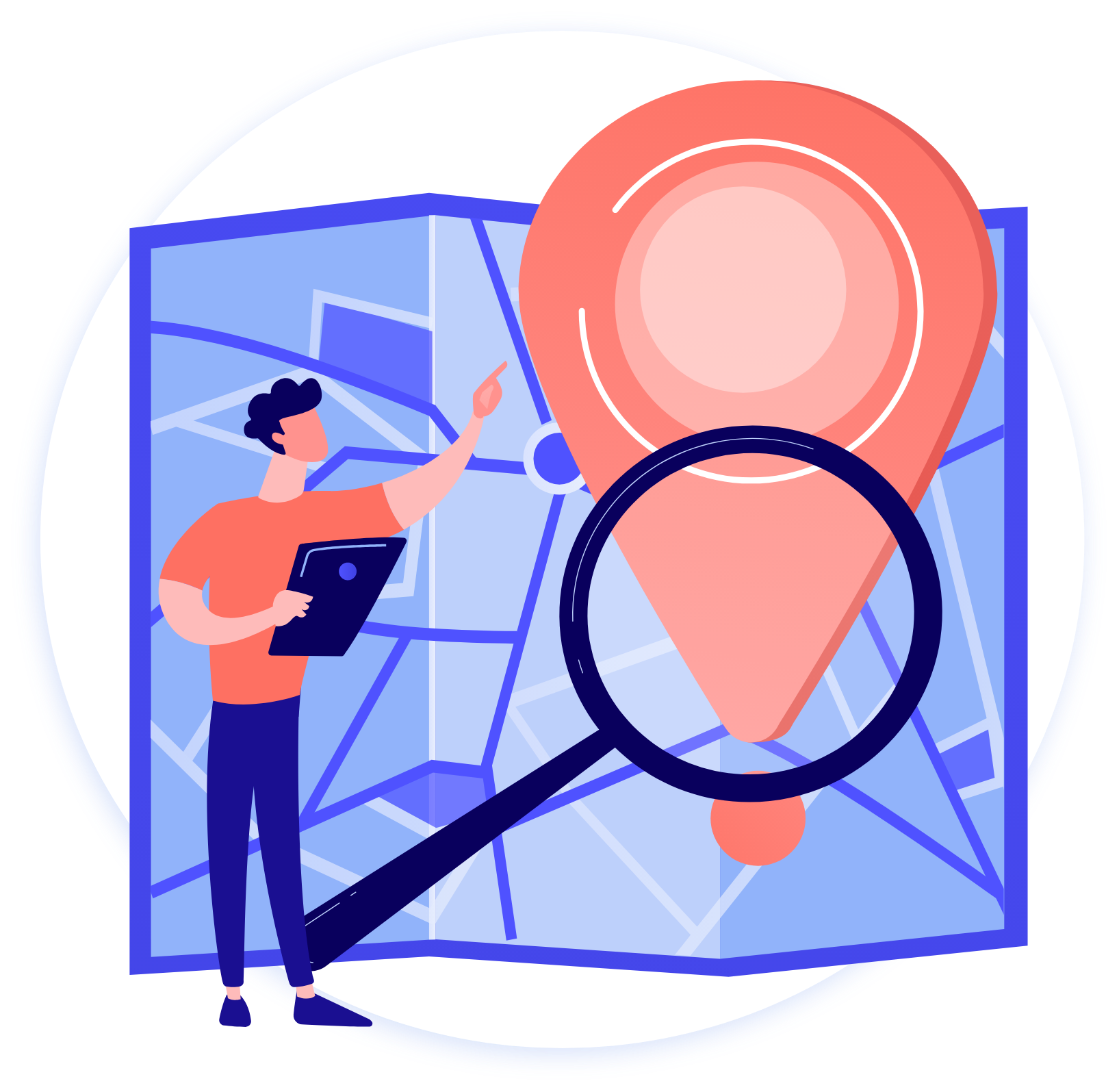 It goes without saying that most people take their health very seriously, so people don't want to settle for second best when choosing a healthcare provider. By having your clinic at the top of the SERPs (search engine results pages), you demonstrate your industry leadership and show users that search engines like Google value your services.
If you're new to local SEO, the best place to start is by claiming your Google My Business listing. The process is simple; all it requires you to do is provide Google with your clinic's name, address, contact info, opening hours, and a small bio about the services you provide. By registering with Google My Business, you increase your chances of appearing in the 'local SEO 3-pack', which are the top three search results that appear at the top of Google when someone searches for your services in your specific area.
After registering your business, it's time to start optimising your website to help improve your search engine visibility. We recommend that you start by doing some keyword research to see what keywords and phrases prospective clients will be using when searching for your services. Any SEO expert will tell you that keywords have become the bread and butter of on-page SEO, and they can massively help improve your search engine ranking if you get it right. However, it's important to be patient when it comes to ranking for keywords – SEO is a slow burner, so don't be discouraged if you don't get to the front page of Google overnight. Keep at it, and the results will come!
If you need more support with local SEO, we're a local SEO agency that specialises in offering managed SEO services and SEO consultancy for medical and healthcare businesses. Check out our healthcare SEO agency page to learn more.
Improve your onsite patient experience
Similar to how clinics should always strive to provide a high-quality in-person experience, ensuring that your website offers a seamless and straightforward user experience (UX) is of the utmost importance.
With more and more people going online to find healthcare services, and with Google's new algorithm update which prioritises UX as one of its ranking features, improving onsite patient experience is one of the most cost-effective marketing strategies for medical practices. Not only will it help create a good first impression with new clients, but it will also reduce bounce rates and encourage users to explore your website to find out more about the services you offer.
Here at The Brains, we work with a number of healthcare clinics to help improve their websites UX, website navigation and CRO. As we have found that clinics are in a much better position to generate high-quality, long-lasting leads by improving their customer journey.
We believe that it's important to remember that it shouldn't be the client doing all the work – it's the responsibility of the website to cater to the unique needs of the target audience to ensure that clients can access all the relevant information without a hitch.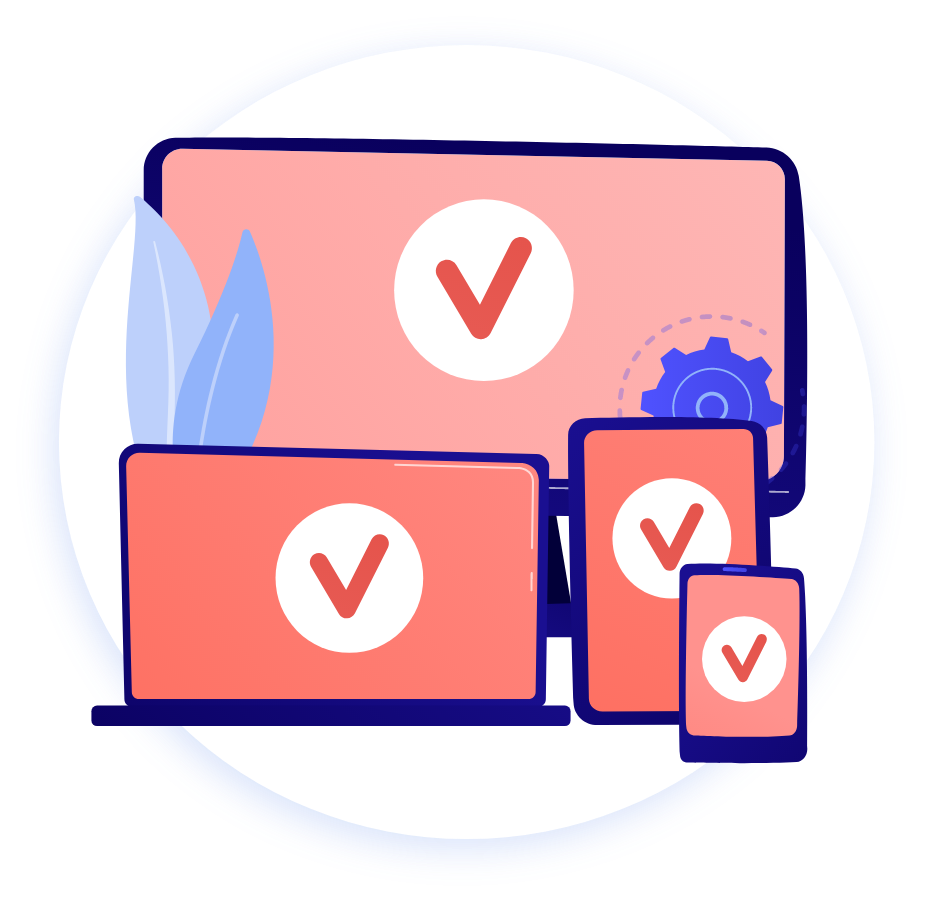 This also means that healthcare clinics should fully optimise their websites for both desktop and mobile users. Studies show that 52% of healthcare web traffic now comes from mobile devices, so it's vital that clinics cater to this demographic. Users don't want to pinch and zoom on details, nor do they want to wait for large page elements to load. In addition, Google is now taking a 'mobile-first' stance when determining their rankings, so it's in clinics best interest to ensure that their websites cater to mobile users!
Make it easy to find and book your clinic
In the world of B2C marketing in the healthcare industry, the ultimate conversion is a booking. As a result, making a booking or scheduling an appointment should be the easiest, most straightforward process a user can do on your website.
In 2021, it's never been more critical to have an 'on-demand' appointment booking service that allows users to make bookings on the move. By creating an easy to use appointment scheduling system for your website, you allow clients to make bookings 24 hours a day without having to pick up the phone or wait for the clinic to open.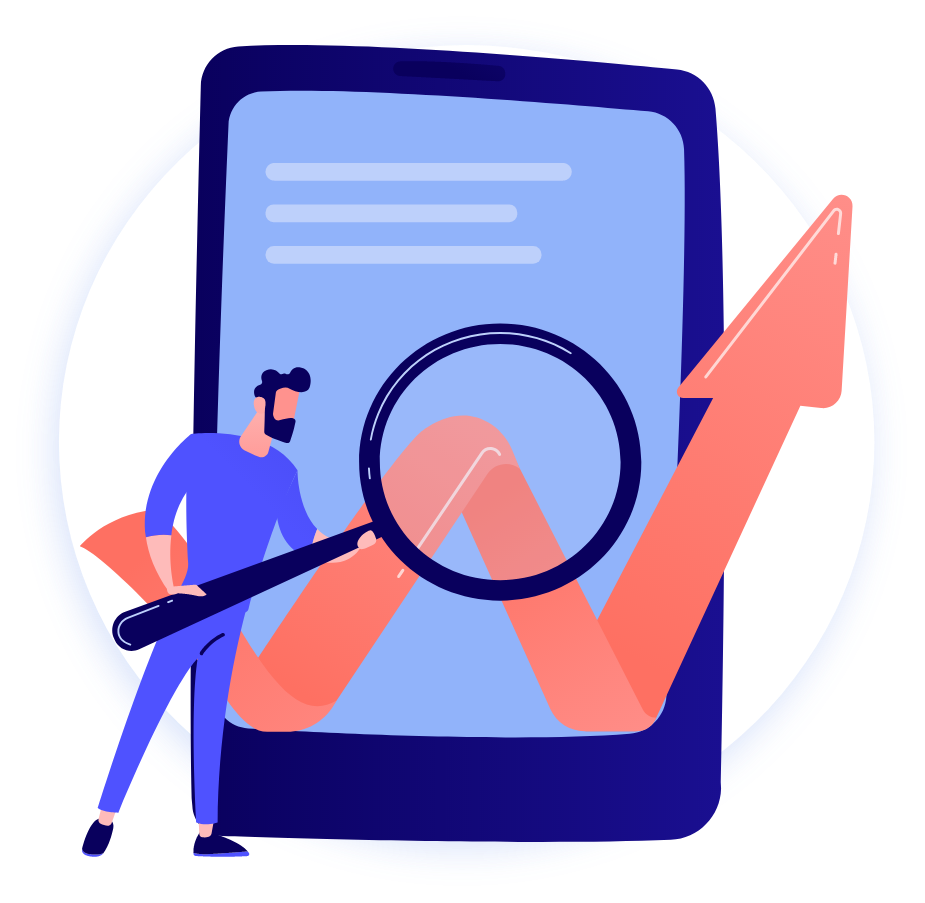 In addition, it can also be helpful to place enquiry forms throughout your website to allow your prospective clients to arrange a call or a meeting to find out more about the services you offer before scheduling an appointment.
Building trust plays a major role in the success of a healthcare clinic, and by creating opportunities for direct engagement between yourself and your prospects, you can go a long way in turning prospects into life-long high-quality leads.
Another great way to maximise engagement and increase bookings is to create an online chat service so that users can speak to someone if they have any questions. Chat services can help reduce bounce rates, as users won't feel like they have to look elsewhere to find answers. In addition, you can also use automated responses that direct users to specific areas of your website that can help provide them with answers they require.
To help increase bookings, it's important to place clear CTAs (calls-to-action) throughout your website so that you can direct users to your appointment scheduling forms without them having to go looking. However, it's crucial to ensure that your CTAs aren't too overbearing or invasive, as that can be a sure-fire way for your prospects to bounce and look elsewhere.
Enhance your healthcare marketing campaigns
You may already have a healthcare marketing campaign underway, or you may still be in the planning stages of assessing your strategy, goals and metrics – wherever you're at, there are a few healthcare marketing tips that you shouldn't ignore that will help enhance your healthcare marketing campaign.
1. Track your campaign 
This might seem self-explanatory, but tracking your campaign at every stage is vital if you want to maximise your ROI. Here at The Brains, we're laser-focused on tracking every campaign we work on to ensure that KPIs are being met. Often we find that certain tweaks and changes have to be made along the way to help achieve the best results possible.
2. Build backlinks
Building backlinks from other trusted websites is an important part of healthcare marketing – it helps to improve your website domain authority, boost your rankings and build brand awareness. It can be difficult to build high-quality backlinks at scale, so visit our link building services page if you'd like to learn more.
3. Utilise paid search
We've already covered optimising healthcare websites for local SEO, but it's important to mention the benefits of utilising PPC services (pay-per-click) to help maximise outreach and generate traffic. 
PPC ads appear at the top of SERPs above organic results and have proven to be an excellent way of reaching prospects searching using keywords associated with your clinic. At The Brains, we've found that combining PPC with SEO can be one of the best healthcare marketing strategies to increase traffic and maximise ROI!
4. Don't neglect the power of social media
This goes without saying, but social media is, without a doubt, one of the most powerful marketing tools available in 2021, especially in B2C marketing in the healthcare industry.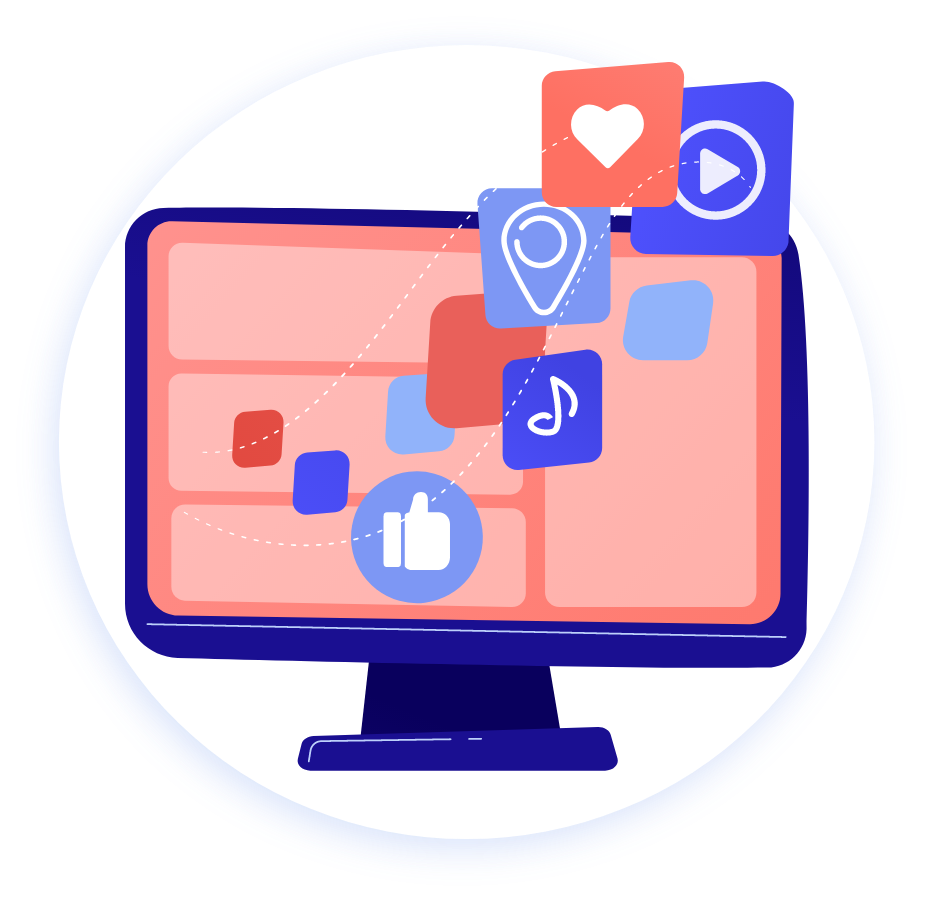 Creating a social media account that provides regular updates and insights into the services you offer as a clinic can increase engagement and grow your brand with new audiences. One of the main benefits of social media is that it can be incredibly cost-effective in attracting new leads without spending too much on producing content. 
The content your produce can essentially be free; all it takes is a device and some creativity! However, there are several paid social avenues that you can explore to help boost your posts and reach target audiences.
Improve your patient nurturing programmes
When it comes to healthcare marketing, the journey isn't over when patients walk out of the door or once you've managed to generate an initial conversion. For your campaign to be successful, you need to maintain contact and engage your clients to nurture interest and encourage them to return for repeat visits.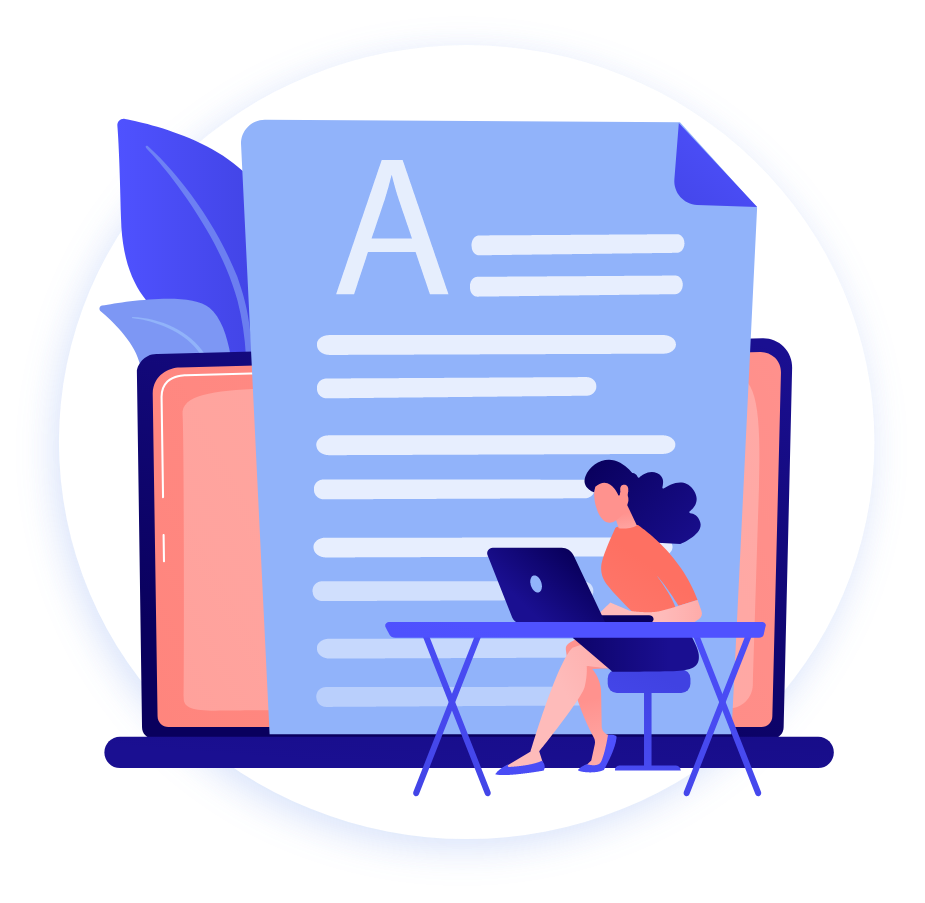 Often healthcare marketing journeys can be long and complex, which means that your prospective clients often need to be nurtured before they make a conversion. You've also got to consider that your prospects may be looking at other clinics, so it's a good idea to remind them why they should go with your clinic over your competitors.
One of the best ways to do this is to create an email nurturing campaign that allows you to maintain engagement with your clients. Email nurturing campaigns can be anything from:
Sending reminder emails to give clients notice about any upcoming appointments that they have. 

Sending emails after their appointments to follow up and see how their experience was.

Sending emails about any upcoming offers or deals you have.
Whatever your goals are, the most important thing is maintaining an open dialogue so that your clients always have you in the back of their minds. It's also important to ensure that your nurturing system is personalised and not blanket emails that you send to everyone on your email contact list.
Your clients need to know that you're actually concerned about their wellbeing and won't just treat them as another statistic. Studies show that personalisation can go a long way when it comes to healthcare marketing, and can help influence decision making.
Engage with your local community
As previously mentioned, a large percentage of people looking for healthcare solutions will do so in their local area. By engaging with your local community, you can help increase brand awareness, cultivate relationships and build trust.
With this in mind, let's take a look at some of the most effective strategies for engaging with prospects at a local level.
1. Blogging
Creating blogs that address issues affecting your community can be one of the best marketing strategies for medical practices that won't cost you much but can have fantastic lead generation results. For example, if you are a GP surgeon, you could write a blog about tackling the Covid-19 vaccination issue and how you aim to help get everyone vaccinated in your local area. 
2. Encourage patients to leave reviews
Many people choose healthcare clinics based on reviews, so it pays to encourage clients to leave feedback after they have visited your clinic – you may have a competitor in your local area, and if you can generate more positive reviews, you have a much better chance of becoming the local leading clinic. In addition, Google highly values reviews and factors them in when determining their rankings.
3. Engage with local media
Local newspapers and journalists can be a great way to generate community outreach and provide valuable backlinks to your website. Not only will this help boost brand awareness by having different media outlets, but backlinks are also highly valued by Google and can significantly increase your ranking.
If you're looking to reach out to journalists, you can either contact them directly or use sites like HARO (help a reporter out), which will help you link up with journalists interested in your industry.
Ensure your medical practice grows faster than the competition
As with anything in the world of digital marketing, competitor analysis plays a massive role in B2C marketing in the healthcare industry.
In fact, before you even start to implement your healthcare marketing strategy, you should be laser-focused on who your competitors are and what they're doing. By doing so, you'll gain an accurate understanding of your position in the market and what it will take to become an industry leader. 
A good place to start when it comes to competitor analysis is search engine ranking position. Search engines like Google can provide a fairly accurate analysis of where you stand in relation to your competition. Granted, no one is 100% certain how Google determines their rankings, but you can be sure whoever they rank in pole position will likely be the market leader.
If you're wondering how your competitors are ranking higher than you, SEMrush offers an excellent competitor analysis tool that helps you analyse the key terms and phrases your competitors are targeting to reach the higher positions. This tool can be pricey however, so working with an SEO agency can help you to access these insights.
In addition to search engine rankings, you can analyse your competitor's marketing campaigns to see what they're offering and who they are targeting. For example, it might be the case that they are offering lower prices or package deals to encourage clients to sign up for multiple visits to their clinic. In which case, you can go back to the drawing board to see how you can offer better deals or change your pricing scale.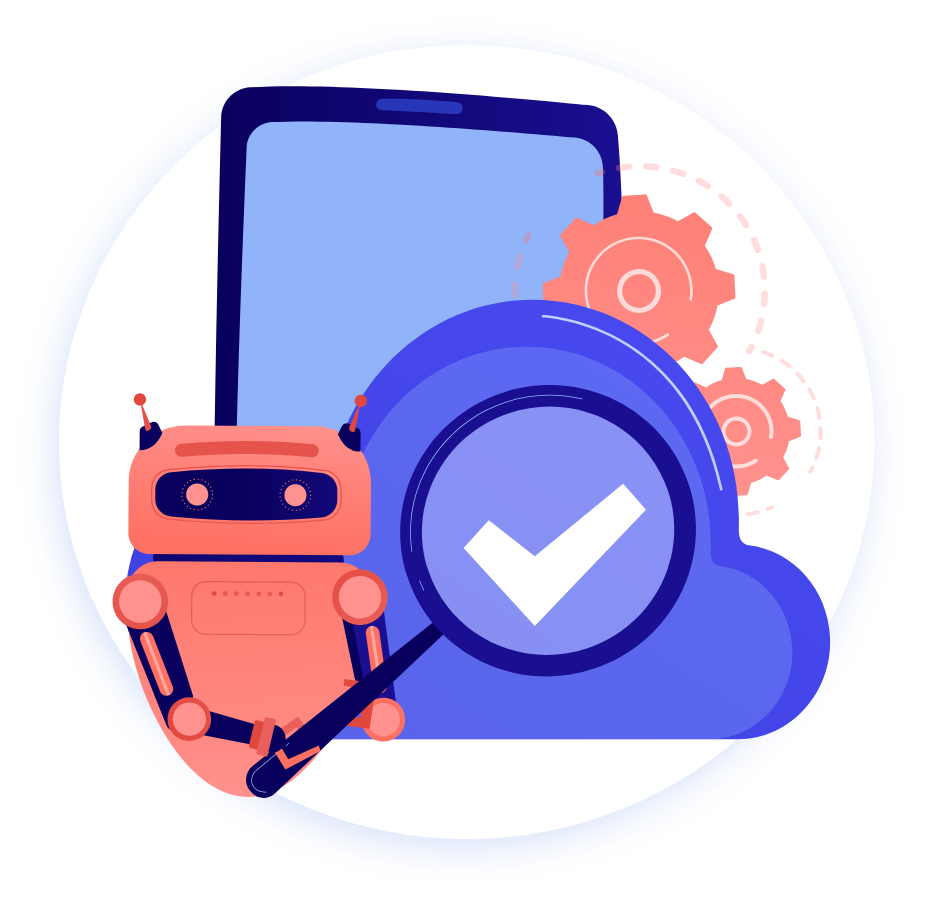 One thing to remember when it comes to competitor analysis is that it's not always about focusing on what your competitors are doing; sometimes, it's more important to focus on what they're not doing.
No marketing campaign is entirely bulletproof, and by focusing on the gaps your competitors have left, you can create a marketing strategy that will cater to the needs your competitors have failed to address.
Hire A Specialist Medical Marketing Agency
While creating a marketing strategy for your medical practice can save you money in the short term, it can be much more beneficial in the long term to hire a health marketing agency that can guarantee to generate fantastic ROI.
Understanding how to market healthcare services can take years to grasp, and if you're running your healthcare practice, you more than likely don't have the time to commit to learning the tools of the trade. 
Here at The Brains, we're London's leading healthcare marketing agency that specialises in helping companies that want to grow faster, sustain growth and maximise revenue. If you'd like to schedule a free initial consultation with us, get in touch – we're always excited to hear from healthcare clinics eager to take the next step in their growth journey.
Ready to schedule a free digital marketing consultation?