2021 Healthcare Marketing Trends
Six New Healthcare Marketing Strategies That Will Help Your Medical Practice Grow
Healthcare marketing in general is quite the niche, but when it's broken down even further into specific areas such as mental health marketing, it can be even tougher to really know how to target your audience, keep them engaged and ultimately market your service.
In this blog, marketing experts at The Brains will take you through some of the key tactics we've been using to market mental health services for our recent clients. So, whether you just need general tips on how to market mental health services, want to know the latest techniques when it comes to developing mental health marketing strategies or just need the foundations on which to build your understanding of your niche, this is the blog for you!
Need help with your healthcare marketing?
The Brains is a specialist healthcare marketing agency that can help your clinic or practice to grow faster with targeted, effective campaigns. 
Invest in UX & improve online patient experience
With most enquiries and bookings now taking place online, it has never been more important for healthcare clinics to provide clients with a high-quality user experience (UX). Studies show that some of the biggest pain points for clients looking to book online are unresponsive and difficult to navigate websites.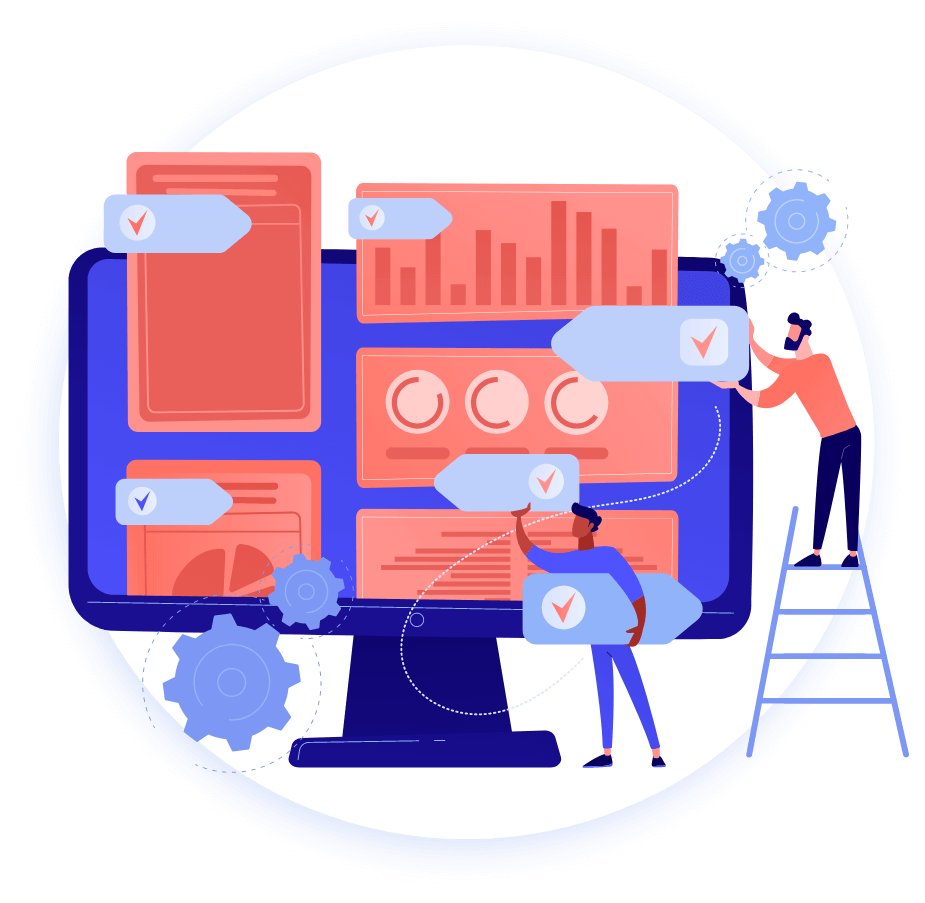 Similar to how people don't like having to spend long periods in waiting rooms to see a doctor, they equally don't want to be left waiting online to make bookings. By streamlining the booking process, you increase your chances of generating new leads and encouraging clients to return for multiple visits.
Patient experience is everything when it comes to healthcare marketing in 2021, so it's vital that you invest time and money into making sure that your website facilitates all of your clients' needs and makes their conversion journey as seamless as possible.
If you're unfamiliar with UX or conversion rate optimisation (CRO), partnering with an agency that specialises in healthcare marketing and clinic website optimisation can be one of the most cost-effective strategies you invest in.
Here at The Brains, we regularly work with healthcare clinics that provide fantastic services but struggle to bring in new clients. As a full-service digital agency, we help bridge the gap between client and clinic to help healthcare clinics maximise their ROI.
Blend PPC, Paid Social & SEO budgets
The question of paid advertising Vs. organic is no longer relevant. Both can offer excellent results depending on what stage you are at with implementing your healthcare marketing strategy. One of the most profitable healthcare marketing trends in 2021 has been to blend PPC with paid social solutions and SEO services to maximise reach whilst not breaking the bank. However, before putting together a strategy, it's essential to establish a couple of important factors.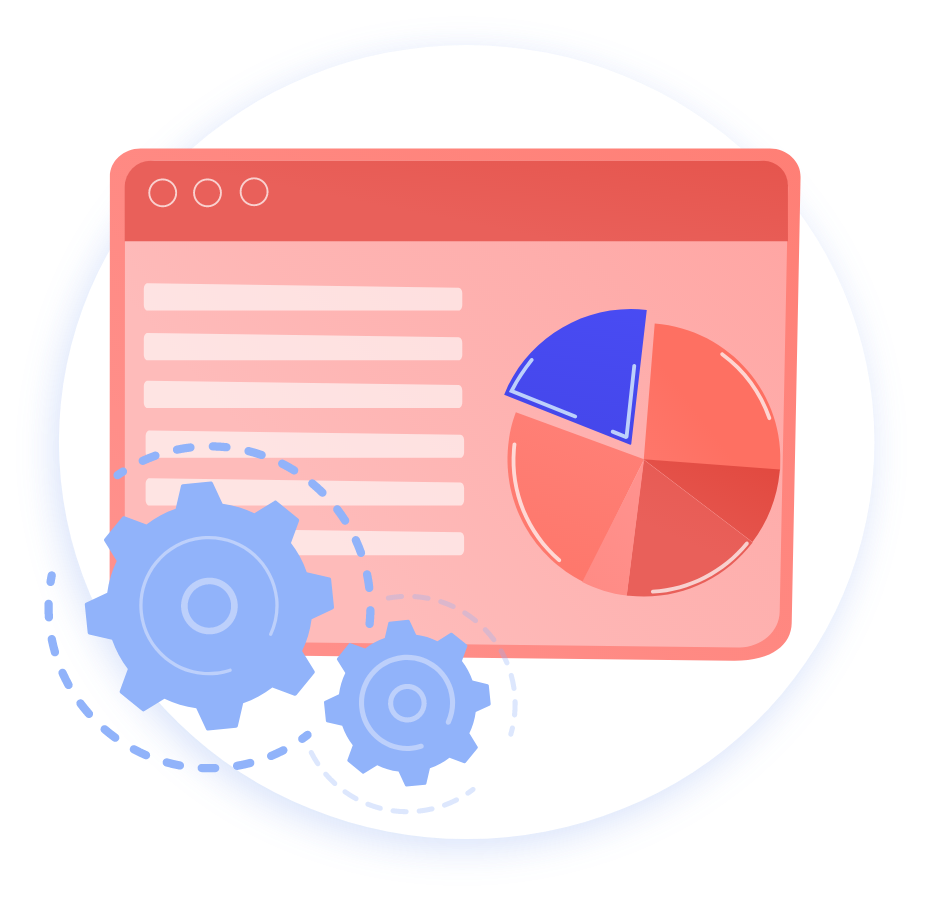 Start by thinking about your cost-per-lead (CPL) and how much you're willing to spend. All too often, clinics don't address this question before embarking on a healthcare marketing campaign which ends up decreasing their ROI.
To help answer this question, consider how long a client will need your services and how much they will spend. If, for example, you're a dental clinic, your leads might last a lifetime. Often people find a dental clinic they like and stick with them. In which case, your leads are highly valuable, so it could be worth spending a bit more to attain them. However, if you're a nursing home or a palliative care centre, your clients will be in their later years and may not require your services for an extended period of time. In this case, you need to consider how much you are willing to spend to attain your leads.
Once you have established your CPL, it's a good idea to start with a combined paid search and paid social strategy that can help you reach prospects who are actively searching for keywords associated with your clinic. It's important to remember that Google search is one of the most powerful channels and could likely be the primary source of your traffic, at least until your SEO campaign bears fruit.
Paid search allows your ads to be displayed at the top of Google SERPs (search engine results page). Once you've started to attract prospects using paid search, you can then begin to focus on generating additional organic traffic.
Paid social helps attract clients who search, follow and engage with content that relates to the services that you offer. Paid social has proven to be a highly successful method of moving prospects through the early stages of the marketing funnel and generating followers.
If paid search attracts a healthy amount of traffic and conversions, search engines like Google will take note and consider these factors when determining their organic rankings. Google values websites with high traffic-to-conversion ratios, so if your paid search ads can grab your prospects attention, you can then begin to ease off and let organic do the rest!
Speed up your website (Core Web Vitals)
With the release of Google's core-web-vitals algorithm update (CWV), it's now doubly crucial for healthcare clinics to maximise site speed (largest contentful paint), enhance user interaction (first input delay), and optimise for mobile (cumulative layout shift). Google is now prioritising websites that have good CWVs when determining their rankings. So, if you're looking to outrank your competitors and get your website to the front page of Google, you have to take CWVs seriously.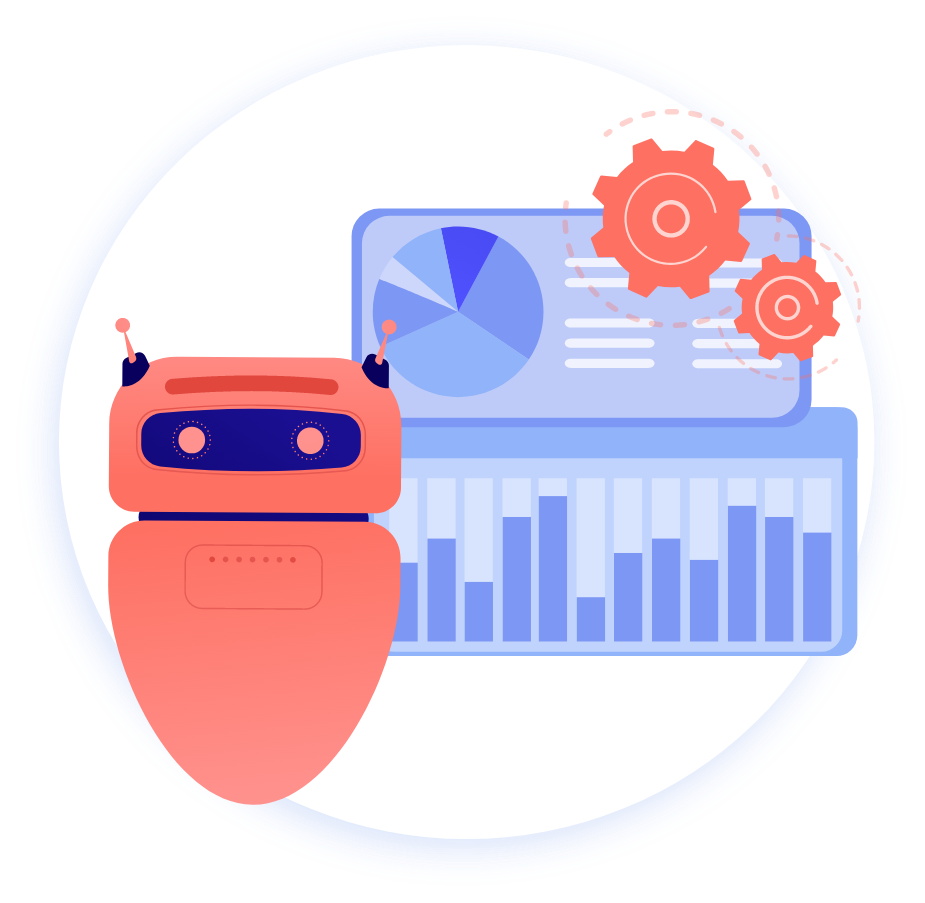 Google provides CWV reports, which you can access through your Google search console interface. The reports analyse all indexed URLs on your website and give you feedback on where and how to make improvements to increase your score.
If you're looking for more ways to monitor your CWV score, you can download the Chrome extension, Lighthouse, which provides automated audits and reports for how to further increase your CWV score.
As a technical SEO agency, we know that updating your web pages to be in line with CWVs isn't just about playing by Google's rules to help improve your rankings; CWVs can also help increase the overall success of your website. One of the biggest healthcare marketing trends in 2021 has been to provide users with quick and seamless solutions. People are constantly on the move, and most people don't have much patience when dealing with slow, clunky websites that aren't mobile-friendly. Similar to ecommerce, most healthcare-related searches now take place on mobile devices. So, by actively improving your CWV score, you are working towards providing a better user experience which will lead to more conversions.
Increase patient touch points
Whether it's a phone call, an email or a face-to-face interaction; creating valuable touchpoints that leave clients feeling valued and willing to recommend you to a friend or family member is an essential part of any successful healthcare marketing strategy.
Your clients need to know that they're in safe hands, and increasing the number of touchpoints helps to build trust so they can engage well with you and your staff.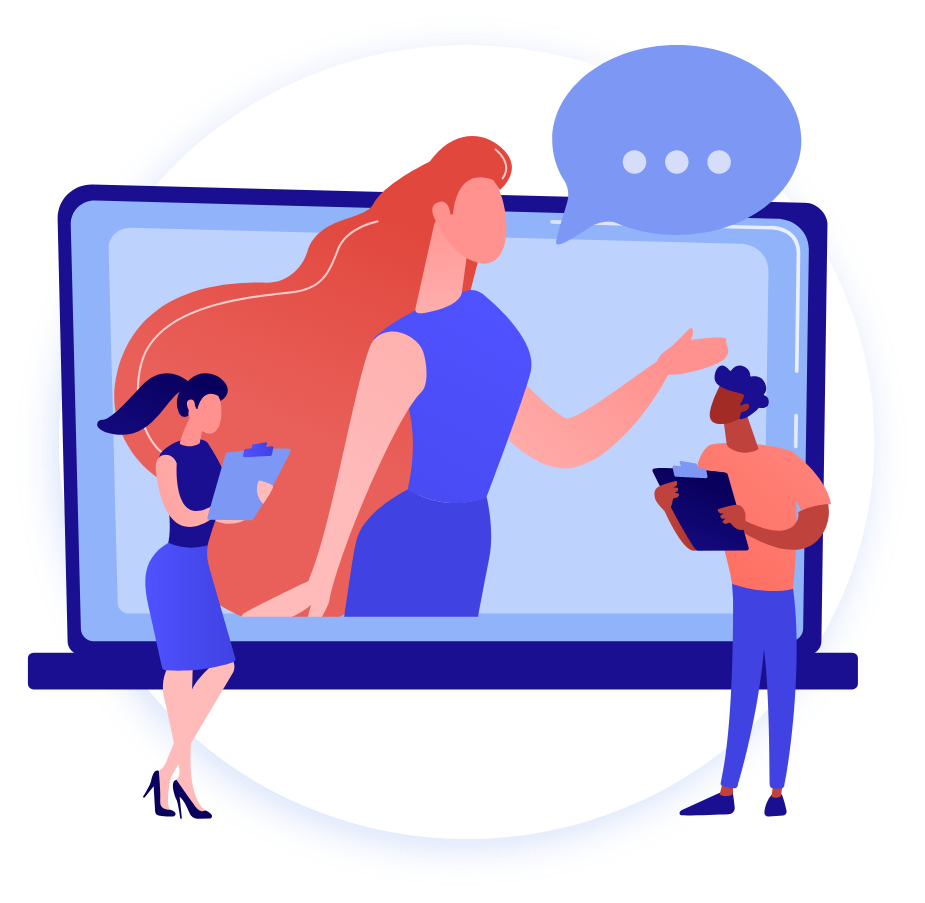 Often clinics overlook touchpoints and fail to see the importance of maintaining contact with clients before, during and after clinic visits. If, for example, clinics stop contacting clients after their visit or fail to check in and see how they respond to their treatment, they can be left feeling somewhat abandoned and will be less inclined to return for future visits or to recommend the clinic to a family member or friend.
The beauty of adding additional touchpoints is that it doesn't take much, and it can be incredibly cost-effective. Implementing marketing tools such as automated emails that go out at specific points of the patient journey to ask for feedback and to check-in on how the patient is doing can help you generate lifelong leads.
People undergoing healthcare treatment are likely to feel vulnerable and in need of reassurance. By maintaining good levels of contact and making yourself available to your clients when they have questions, you present yourself as a reliable and trustworthy clinic that they will return to whenever they require your services.
If you're struggling to create more touchpoints, or you'd like to know about some effective ways to communicate with your clients, speak with one of our content marketing experts. We'll help you develop a strategy that effectively builds on your patient experience.
Leverage your social media channels
In 2021, no healthcare marketing strategy is complete without some form of social media plan. Regardless of the services or products that you offer, a large portion of your target audience will almost certainly use social media to seek clinic recommendations, browse options and read reviews.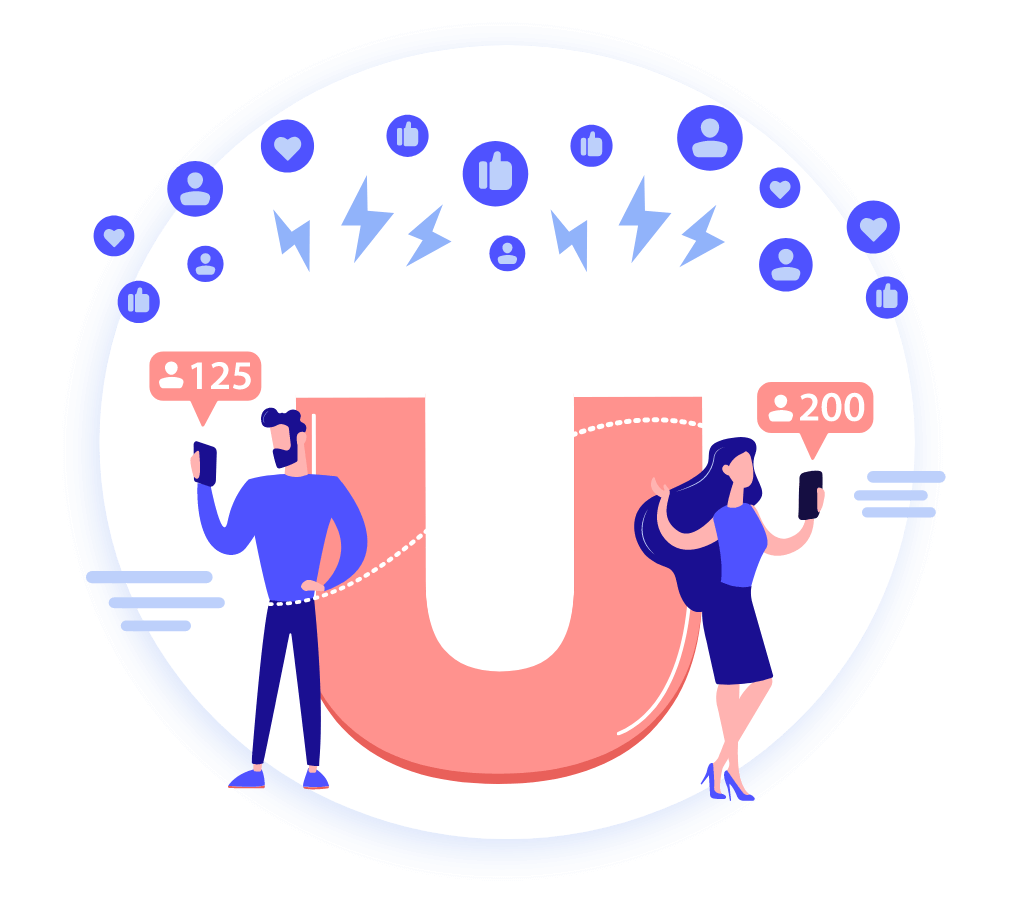 The beauty of utilising social media as a key part of your healthcare marketing strategy is that you can use it at every stage of the marketing funnel. More and more clinics are using social media to help prospects discover their services. Most notably, beauty clinics are utilising social media platforms like Instagram to display their work and bring in new clients. For example, beauty therapist @dr_rivkin boasts over 25,000 followers who actively engage with and share his content.
The key to having a successful social media healthcare marketing strategy is consistency. By developing a social media schedule that allows you to plan your posts and regularly provide your followers with content, you can establish yourself as an industry leader that prospects will look to as a point of information and education.
In particular, one of the top healthcare marketing trends in 2021 has been to use social media as a means to raise awareness and combat misinformation. Both of which help build credibility for your clinic and demonstrate your commitment to improving the health of your clients.
Build out a local search and influencer strategy
More often than not, people look for healthcare clinics within their local area. As a result, local SEO plays a massive role in most healthcare marketing strategies. So, working with a local SEO agency can be crucial to improve your local search ranking visibility.
If you're looking to boost your search engine visibility within your local area, it's essential to register your business with Google My Business to allow Google to display your clinic to prospects searching within your area.
In addition to registering your address and contact details with Google, it's important to register with social media sites and local directories to help further boost your visibility. Sites like Yelp and Facebook can be great ways to attract new prospects. Working with a link building agency can also boost your site visibility and brand awareness in the same way.
However, the details you provide must be accurate. If, for example, you have multiple clinics, you must make sure that the information you provide relates to each clinic; otherwise, Google might fail to display your clinic to your target prospects.
Another way to improve your local SEO is by encouraging clients to leave reviews. People looking for healthcare clinics need to know they can trust you with their healthcare concerns. By having plenty of reviews on your website or your Google My Business account, you demonstrate your trustworthiness and ability to take care of their healthcare needs.
If you're looking to further your credibility and raise brand awareness around your clinic, you might want to consider developing an influencer strategy. Influencer marketing has become incredibly popular with healthcare clinics, because it allows you to reach huge new audiences without spending time and energy building the following yourself.
Creating a large organic following online can take years, but by finding an influencer that aligns with your brand, you can piggyback their audience and generate leads, which can lead to excellent ROI.
Hire A Specialist Healthcare Marketing Agency
While there's a lot to be said for doing things yourself, in reality it's much faster, easier and often more cost effective for clinics to use a specialist healthcare marketing agency to optimise and execute your campaigns. The Brains is London's leading healthcare marketing agency for ROI-driven companies that want to grow faster, sustain growth and maximise revenue. We offer a variety of specialist PPC, social media and healthcare SEO services. If you'd like to schedule a free consultation with us, get in touch – we're always excited to hear from healthcare clinics eager to take the next step in their growth journey.
Ready to schedule a free digital marketing consultation?