Mental Health Marketing Strategies: 7 Steps to Marketing Your Counselling Practice
Healthcare marketing in general is quite the niche, but when it's broken down even further into specific areas such as mental health marketing, it can be even tougher to really know how to target your audience, keep them engaged and ultimately market your service.
In this blog, marketing experts at The Brains will delve into mental health marketing strategies, taking you through some of the key tactics we've been using to market mental health services for our clients. So, whether you just need general tips when it comes to marketing your counselling practice or you want to get to grips with the latest techniques when it comes to developing mental health marketing strategies, this is the blog for you!
Getting started: Developing mental health marketing strategies
Developing a powerful marketing strategy can be a time-consuming, challenging task. It's not always about who has the biggest budget or who is producing the most content. Often, a steady, holistic, multi-channel approach is what's going to achieve your desired results in less time.
For counselling practices and other services in healthcare, digital strategy remains a fundamental aspect of marketing. At this stage in the process, it's important to think about your prospect and how they might go about finding (and, ultimately, choosing) your clinic.
Understanding key behaviours such as this can have a great impact when it comes to deciding on your specific marketing channels, tone of voice and even ad placement, depending on where you decide to focus your mental health marketing efforts.
Discover our marketing tips below to increase brand visibility, increase leads and improve patient experience.
Step one: Develop a brand
When it comes to marketing your mental health practice, a strong brand means everything. It will underpin all your digital marketing efforts, from your website design and content to your ads, and even what keywords you choose. Before you get started with marketing strategy, ensure you have a firmly established brand, built around your practice's values. Remember, your brand is how your patients will describe your company to other patients. Your brand is how you will be perceived and will determine how potential patients will interact with your practice.
Your brand encompasses everything from your business name, logo, your brand colours and your company's overall mission. For a little helping hand, here is a guide on how to build a brand.
Step two: Understanding your prospects
As with all digital marketing efforts, when it comes to mental health marketing, we start with your target customer or client, how to reach them and what they are looking for. Understanding their mindset and behaviours will put you in a better position to reach out and convert leads.
Begin by asking: What are your potential customers or patients looking for? Are they seeking more information about their condition, an online assessment or are they looking for appointment availability? These are the questions you'll need to be asking while you're conducting initial research. From there, you can look at relevant keywords and start to decide how to structure your content marketing (whether it be copy, blog posts, knowledge base articles or free resources).
For example, if you think some of your prospects might be interested in learning more about their condition or mental health issues before booking an appointment, you might try writing some blog posts detailing the symptoms, treatments that are available and how they can get help with you. If done well, not only will this information position you as an industry leader within your field, but it will also give potential patients a reason to trust your services and book a session.
Step three: How do you want to position your mental health service?
You won't be able to market yourself effectively until you know how you want to position yourself. Consider your field, and then question how your services will fill the needs in this market. Determine what services you are going to be focusing on. Create a positioning statement and use it to guide your digital marketing efforts going forward.
Step four: Targeting the right people at the right time
Once you've understood who you're looking to target and how you will entice them with your content, it's time to start looking at how to create these persona groups and where to target them with your online advertising.
You might be a clinic looking to target a specific target audience with your marketing campaigns. Once you have a firm idea of who you want to reach, you will be able to tailor and adapt your paid search and Google Ads to capture potential clients at the perfect time. You can also use social media channels such as Facebook and LinkedIn for your ads, but knowing which is best for your clinic will depend on your brand and overall goals. Social media marketing can be particularly useful if you're sharing information around mental health awareness or events and news within your industry.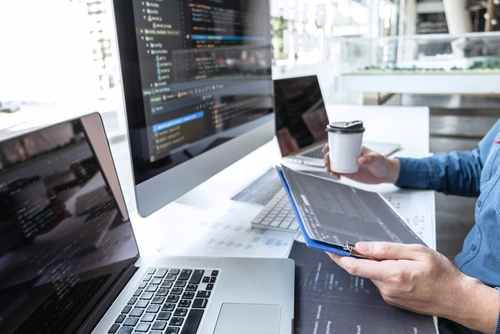 Step five: Ensure your website is mobile responsive
If your website isn't optimised for mobile, you will be losing out on potential patients. It's actually been shown that a poor mobile experience could cost you up to 53% of visitors. With so many people preferring to use mobile over desktop these days, you need your website to look good and function well on mobile – this is particularly true if you are targeting the younger generation.
Step six: Choosing how to market your mental health services
We have briefly touched on different online advertising techniques, but when it comes to mental health marketing strategies, there are plenty more avenues and digital marketing techniques that need to be explored if you're to be really successful. Below are a few ways you could begin to explore marketing your mental health service or counselling practice:
Social media advertising: A brilliant option if your marketing plan is targeting the younger generation. You can run ads, promote events and allow your client base to get to know the personality behind your brand.
Organic social media: Did you know there are currently 3.78 billion active social media users across various social networks? This represents nearly half of the population. The average person spends 2.5 hours a day on social media. Furthermore, 54% of people use social media to research products or services. This means that if you want customers to find you, build a relationship and gain trust in your practice, it's worth investing the time into organic social media. Social media can be hugely useful for mental health services in particular. Consider the wide range of content you can share – useful resources and mindfulness exercises to help people through their day, trivia on certain mental health concerns, statistics and even inspirational, motivational quotes. You can share patient stories (with their permission) and begin to really build brand awareness for your practice. And to really let people behind the curtain and get to know your company, you can introduce people to your therapists and mental health professionals, discuss their specialisms and how they can help.
Paid search advertising: This can be a slightly more expensive option, which means it is therefore more popular among more established mental health clinics. You can run ads on Google, Bing and a number of other channels, usually resulting in boosted traffic (and ROI, if your targeting is done right).
Email marketing: If your strategy involves collecting patient data, an email marketing campaign is more than worthwhile. Collecting information from form submissions or newsletter sign-ups is only the first step – nurturing these leads with engaging follow-up emails can be a fantastic strategy in the healthcare sector and beyond!
SEO: This is a long-term strategy that takes time and patience, but has the potential to provide fantastic, lasting results for your mental health clinic. SEO is a great option to ensure ROI and an influx of new patients. We offer a variety of managed SEO services and SEO consultancy for the healthcare industry. Learn more by visiting our healthcare SEO services page.
Content marketing: We've all heard it before – content is king. It might sound like a cliche at this point, but it's true. Content can help you attract, engage and convert patients, while showing them why you are the right practice for them and their particular needs. Copy – including compelling calls to action, or CTAs – is important to get just right, but you'll also need a consistent blogging strategy in place. Not only will this help you attract new patients, but it'll also help you rank for valuable long-tail keywords.
Information pieces on conditions and treatments, blogs about patient stories and interesting news articles will all play their part in keeping your potential clients engaged. Use your blogs to cover important topics and mental health issues, while also emphasising your services. Don't be afraid to cover difficult subjects, such as suicide awareness and prevention. Where possible, give away free resources to build trust and confidence. The resource doesn't have to be significant – for example, a 5-step mindfulness exercise to avoid a panic attack would be a great downloadable asset. Getting something for free tends to build up trusting relationships, and they will remember you when they decide they're ready for therapy or counselling.
If you're not sure where to start with marketing mental health services, get in touch with one of our marketing experts for some personalised guidance.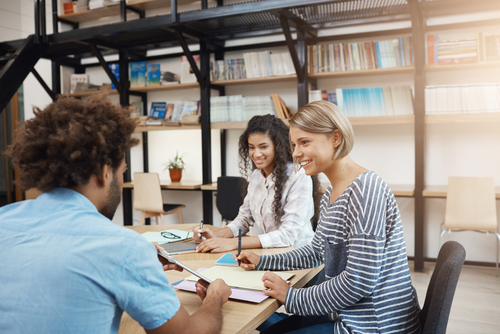 Step seven: Remember to focus on the user journey
While all of these marketing strategies can produce brilliant results, your efforts will all be in vain if you haven't also paid attention to the user journey on your website! This of course goes hand-in-hand with conversion rate optimisation – making sure all of your landing pages are doing everything they can to direct your potential clients to your contact page. Make sure you look out for the following when doing a user experience audit of your website:
A clear navigation: your users need to know how to find the most relevant information – make sure it's obvious in your navigation and drop-down menus.
Trust signals: provide reviews from past patients and let users know who you're registered with as well as other reasons why they should trust you.
Enticing content: make sure everything you're writing is easy to follow, has clear calls to action and isn't too confusing – especially if you're using medical terminology.
You also need to make sure you're focusing some of your efforts on design – having a poorly designed website can distract the user from the other engaging elements to the page, such as your calls to action and informational content.
Our web design and development experts here at The Brains have had years of experience producing professional, user-friendly mental health clinic websites that make a huge difference when it comes to conversion. When marketing your mental health services, it's more important than ever to make sure that your website is easily-navigable, that there are plenty of trust signals and that the overall tone of your content is friendly and reassuring.
The Brains: Helping you market your mental health services
If you're struggling to understand where to start, let our experts take the reins! Our strategists have had years of experience in the healthcare sector, helping clients to find their sweet spot when it comes to marketing tactics and business growth.
As a specialist PPC, paid search and SEO agency, we can help to grow your healthcare business. Whether you're hoping to focus on social media marketing, conversion rate optimisation or paid ads, we can take an analytics approach to find out what is going to work best for your business specifically. Get in touch today for a free consultation where you can learn more about our mental health marketing services.
If you'd like to know more about how The Brains can help your clinic, drop us a message.
Book a free consultation today to discuss how we can support your journey.
Ready to schedule a free digital marketing consultation?