How to automate your PPC campaigns
PPC and marketing automation tools are becoming increasingly popular within the digital marketing community. Many businesses are harnessing AI or machine learning to supercharge their online advertising campaigns.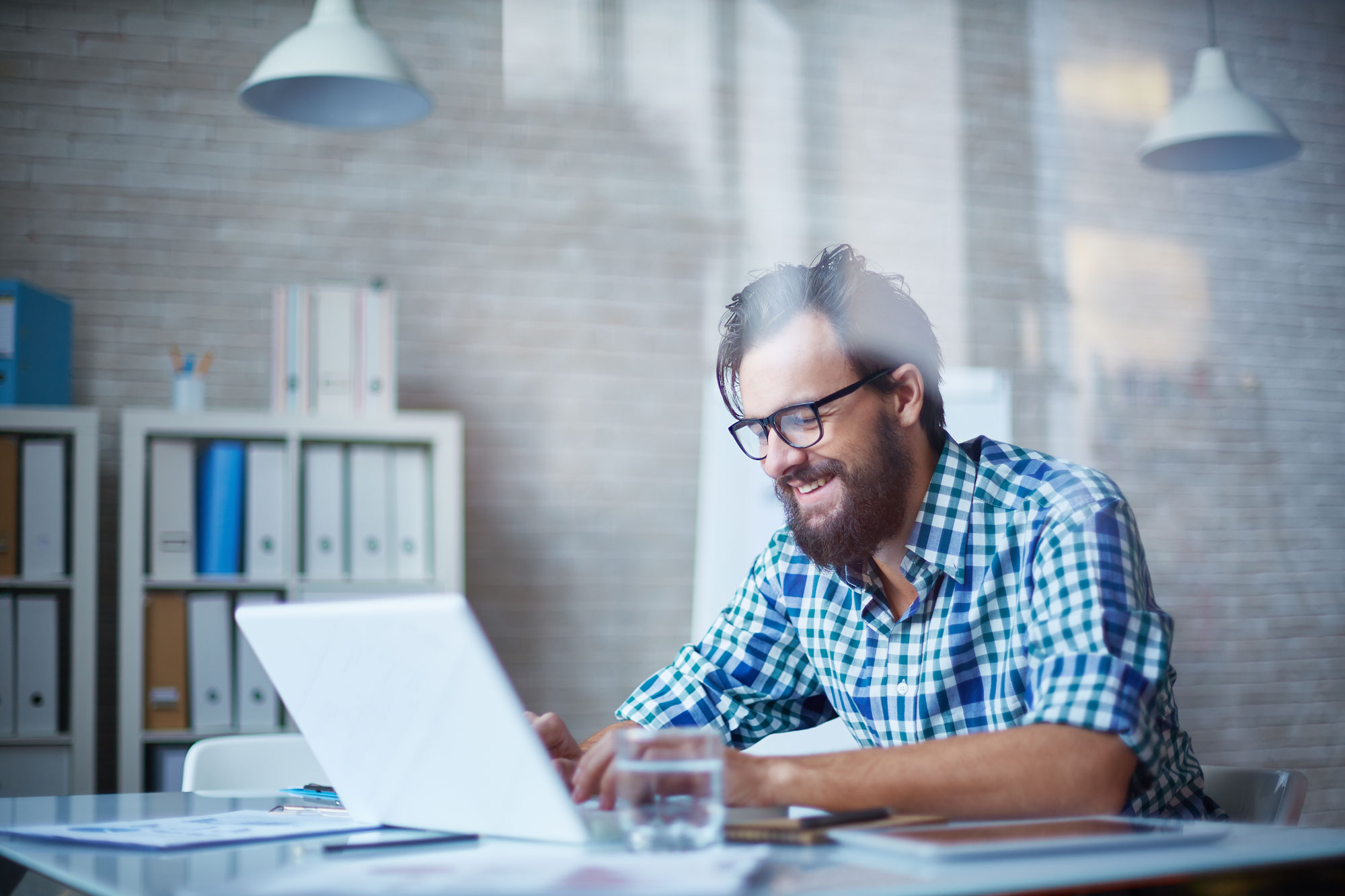 Traditionally, setting up a new PPC campaign has been a time-consuming process that requires a significant upfront resource investment. PPC automation helps digital marketing agencies and companies running their own PPC campaigns to streamline operations and focus on ad optimisation, cutting the cost of campaign management, and improving ROI.
This blog will look at how you can automate your PPC campaigns and the benefits of PPC automation for businesses. Fancy some free, expert advice on how to improve your PPC campaigns? Give our PPC strategy team a call – we're always happy to help.
What is PPC automation?
Usually, marketers find that managing and writing PPC ads is an extremely time-consuming process, and requires you to go over everything with a fine-tooth comb. However, with PPC automation, businesses can control and optimise PPC ads through AI and machine learning. This frees you up to think more about your paid search strategy, or even focus on other parts of your marketing mix. PPC automation adjusts your PPC campaign to maximise results, usually via:
Automated bidding
Regular reporting
With PPC automation, every decision made regarding the optimisation of your paid search ads is backed by your data and the platform's own findings, to help you achieve the best results possible. So whether you're looking for more clicks, more sign-ups, more purchases or more content views, automation can help you achieve your goals.
Here at The Brains, we've seen more and more clients opting to automate their campaigns, improve productivity and free up personnel from having to manage campaigns manually, and it's easy to see why. Now, more time can be spent planning future activity and campaigns, as well as getting more creative with the current ads.
Data is everything in the marketing world, and if you have the option to utilise AI and hae it make data-backed decisions on your behalf, it's a good idea to do so!
Benefits of PPC Automation: How can PPC automation help you grow your business?
While there are many benefits to PPC automation, arguably the most significant benefit is that it frees up your time to focus on other areas of digital marketing. You'll never have to spend hours making tedious adjustments to campaigns – everything can be done quicker and much more efficiently by a machine. Such is the modern world! In addition, here are some other great benefits to automating your PPC campaigns.
You can run multiple PPC ads without extra hassle
By automating your PPC campaigns, you can run multiple PPC ads without having to invest extra time and energy. This allows you to create unique ads that go after different keywords, helping you hone in on your target audience by creating ads aligned with their search intent.
Improve return on ad spend (ROAS)
Knowing how to manage your PPC ads to get the best return on ad spend can be difficult if you don't have vast experience managing PPC campaigns. However, by using automation software, you'll have access to swathes of data that will allow you to make more informed decisions that will help improve conversion rates and ultimately improve your ROAS.
Having more data won't just help improve your ROAS; it will also give you more detailed information regarding your ads performance and the types of people who are clicking through. Often PPC ads are better the second time around, but by having precise analytics, you can see which areas need improvements to maximise performance.
Now that we've covered some of the basics of PPC automation, let's take a closer look at some of the key aspects.
PPC automation: Automated bids
Perhaps the biggest balancing act for today's paid search marketer is finding the right bid for a keyword. Bid too high, and you start eating through your monthly budget much faster than you imagined. Go too low and you'll miss out on the best and most lucrative placements. Somewhere in the middle is the perfect sweet spot of spend and placement – but that's a difficult line to tread, especially if you're testing new keywords, or you don't have as much experience with the campaigns. This is why bid management is one of the most common and effective places to introduce automation, as it takes out a lot of the strategizing and planning required to get a desired placement.
Boost clicks and conversions with automated bids
Automated bidding strategies are designed to help your campaigns reach their full potential in a way that is time and cost-effective for you. So, by allowing AI and machine learning to take over and make these kinds of strategic decisions on your behalf, you massively increase your chances of boosting your clicks and conversions. With a whole range of different strategies to play around with and choose from, you'll be able to use a PPC automation tool that is designed to help you meet your goal; whether you're looking to drive traffic to your website, generate high-quality leads, or something else entirely.
With Target Return on Ad Spend and Target Cost per Acquisition, you can set your KPIs and goals and Google's AI and machine learning will optimise your bids in order to reach them. You will have to have significant historical data within your account, however, in order for Google to be able to make the best decisions.
Google also uses enhanced CPC (cost-per-click) to help you achieve higher conversions whilst keeping the CPC the same. This type of bidding strategy allows Google to automatically increase or decrease a bid on a particular keyword during an auction, depending on how likely it is to lead to a conversion.
On top of these bidding strategies, you can also add bid modifiers which will increase and decrease bids based on certain parameters. Time-of-Day and Day-of-Week bids are the most popular: they allow you to increase spend based on the time periods where you see the most conversions. If users are more likely to click or convert if they see your ad on a Tuesday at 8pm, then you want to make sure your ad can be seen at this time. Use your bid modifiers to increase bids during this period, and see your click-through-rate soar.
PPC automation: Collecting conversion data
An essential part of any successful automated PPC campaign is conversion tracking. The PPC automation machine and AI need to know what types of conversions you are looking to achieve, and these of course can vary massively depending on the metrics you use to measure them. Common ones include:
Sales
Website visits
Contact forms
Lead magnets downloaded
Consultation requests
However, not all conversions were created equal, and you'll need to make sure that you set up your tracking to reflect this. For example, a website visit isn't worth the same to your business as a consultation request. To make the most out of your PPC automation, you'll want to make sure that your conversions are properly weighted so that the AI is focused on driving your most valuable conversions. Without this guidance, you might find that the machine is optimising for your lowest-valued conversions, because they are the easiest or cheapest to achieve.
PPC automation: Automating content
Although it's a contentious issue in the digital marketing world, automating your content has proven to generate fantastic results. Plus, if you're managing a lot of campaigns or similar keywords, finding ways to streamline your ad copy creation helps alleviate repetitive tasks.
Automating your content can also be beneficial if you tend to run frequent promotions throughout the year and so have to update and amend your copy a lot.
Ad customisers are a great time saver when it comes to managing your ad copy. Much like keyword insertions, ad customisers let you insert dynamic content into your ads to provide tailored messaging for any search.
Our 5 top tips for PPC automation
Before you switch to automating your PPC campaigns, it's important to know what type of results you want to achieve. PPC is determined by clicks, but knowing what those clicks will lead to is vital to the success of your PPC campaign. Here are some of our Brainy top tips for you to keep in mind before you take the plunge into the world of automation.
PPC automation tip #1: Building brand awareness
Whether you're a new company or an existing business looking to break into a new market, PPC campaigns can be an excellent way for your prospects to find out about your business.
If you're looking for exposure, your PPC campaigns probably won't always result in cash conversions, so it's important to not come across too "salesy" and bombard your new audience with price tags. Remember that these ads should be aimed at introducing yourself and allowing your prospects to familiarise themselves with you as a brand.
PPC automation tip #2: Transforming your lead generation
If you're targeting prospects already familiar with your brand or who may have purchased from you before, you'll want to focus your PPC campaigns towards the end of a purchasing journey. For instance, you could direct your PPC ad to a newsletter or a lead magnet form so that you could acquire the details of prospects and add them to your nurturing lists.
PPC automation tip #3: Getting familiar with Google
If you're already running a PPC campaign, you're more than likely already familiar with Google ads (formerly Google AdWords). Google ads is the number one place for PPC campaigns for several reasons:
It's the most popular search engine in the world
It's easy to set up and run
It provides reports that are easy to understand
It's cost-effective
Like most things with Google, they're ahead of the curve when it comes to PPC automation. Google ad campaigns offer a streamlined PPC automation service that allows users to set up automated PPC advertising campaigns without having to be a tech wizard. In particular, they offer automation services that help users save time and boost their ROI:
Smart bidding: Smart bidding automates the bidding process and analyses your competitors to generate cost-effective bids within your set budget. Not only does smart bidding do the bidding process for you, but it also helps save money by making bidding judgements based on the probability of winning a bid.
Smart creatives: Smart creatives automate the creative process based on Google's machine learning to develop creative ads designed to encourage your target audience to convert.
Google shopping: If you're an ecommerce business and you're not already using Google shopping, you could be missing out on some serious revenue! Google shopping allows you to advertise your products on one of the worlds largest eCommerce platforms and target people who are actively searching for them.
PPC automation tip #4: Keep a watchful eye on automated ad campaigns
Although automation has come a long way, and for the most part it can function fine on its own, you must keep an eye on things to ensure that you maximise your CPC and ROI.
Common mistakes such as incorrect data entry or conversion tracking can have a huge impact on the accuracy of your results, so ensure proper management over your PPC campaigns with an experienced agency.
PPC automation tip #5: Never stop learning
The world of PPC is constantly changing, with new updates always being released, making it vitally important for you to stay ahead and make sure you don't miss out on any opportunities to improve your ad campaigns.
In addition, there's a lot to be said for sitting down and reviewing your data to see how your ads are performing and familiarising yourself with the various metrics that come with PPC. Finally, it's important to remember that you can never stop learning; you can only improve your knowledge!
The Best PPC automation tools For a Strong Marketing Campaign
As PPC continues to gain popularity, there is an increasing number of PPC automation tools to help you manage your campaigns.
Arguably the best PPC ads management tool, Google's ad editor allows you to monitor and make adjustments to ads free of charge. In addition, the tool will enable you to make changes to individual ads or all of them at once, and you can do it all from one easy to manage platform.
Although SEMrush is primarily known as an SEO tool, they also provide users with access to some of the best PPC automation tools available. By using SEMrush, you can locate and track keywords to see which ones will be most effective for your campaigns. In addition, you can also see which keywords your competitors are using, giving you access to valuable data you can use to stay ahead.
If you're looking for a way to collect all your data onto one easy to manage platform, Wordstream's PPC advisor can help. The tool allows you to monitor click-through rates, keywords, wasted pay, amongst other metrics, to help you get a clear idea of how to improve your ROAS.
Not all PPC campaigns have to run on Google, so if you're looking to run ads on different platforms and manage them all in one place, Reporting Ninja allows you to import all your data into one system and compare the results to see which platforms are performing best, and adjust your PPC strategy accordingly.
As the name suggests, Optmyzr allows you to optimise your PPC campaigns to maximise your ROAS. The tool focuses on adding or removing keywords depending on performance, in addition to adjusting bids and carrying out A/B testing. Best of all, it doesn't require any coding or integrations, so you don't have to change your existing setup.
Spyfu gives you real-time data on how your ads are performing, along with ad templates and keyword suggestions to help maximise performance. One of the main benefits is that it groups keyword suggestions for each ad you have running to help you manage your ads more effectively.
Granted, most advertisers aren't running their ads on Bing as it can seem like a waste of time given that most search traffic goes through Google. However, there is definitely some potential there, and Bings Ad Editor offers a great solution if you're looking to automate and manage your Bing PPC ads. Much like other PPC automation tools, Bing Ads Editor allows you to collect all your data onto one platform and make edits based on the metrics available.
Getting started with PPC Automation
Knowing what you want to achieve from your PPC ad campaign is the first hurdle. Without this knowledge, you'll have no way to measure whether your campaign has been a success, not to mention how much time, energy and money you could waste creating ads that cannot be linked back to any quantifiable metrics.Having clear goals will help you develop a strategy, and from here, you can begin to look at different automation tools.
Find the right automation tool for you
Although we've discussed several excellent PPC automation tools available, the chances are, some of them are not right for you. Therefore, you should spend some quality time looking at different options to help you achieve your goals. Often, most tools have a free trial period, so it doesn't hurt to sign up to see if one is right for you.
Start tracking your conversions
Arguably the most crucial aspect of your PPC campaign is tracking your conversions. This data will be the key to understanding whether your PPC ads are performing and whether or not you're getting the types of conversions you were looking for. For example, you might be looking to generate lead forms being completed, but your ads could end up leading to your video content being viewed and shared.
It's important to remember to track and log every piece of data, as this will allow you to make adjustments to your campaign to suit your goals.
Invest in Google's smart campaign services
Google offers an automated service called smart campaigns that allow you to share your ads across all of Google's platforms to users who have displayed search intent matching your business. This includes Google shopping, Google search and Google display which gives you a vast number of ways to get your ads seen.
Include your bidding process in your automation strategy
Knowing how much to bid for your ads is no easy task – bid too low, and you potentially miss out on placements to your competitors; bid too high, and you could spend too much of your budget unnecessarily.
By automating your bidding strategy, you can utilise AI learning to place precise bids that will help you get the best ad placements and generate the best ROAS.
What is PPC campaign management at The Brains and how can we help your bottom line?
PPC automation is a great way to save time and money while managing your PPC campaigns. It allows you to focus on other, more important aspects of your business while AI and machine learning take care of the most time-consuming processes.
With the evolution of Google ads and Google shopping ads, businesses can now harness the power of PPC automation without having to have too much prior knowledge of how marketing automation works. However, if you're looking for some expert advice on PPC automation services and would like specialists to run and manage your campaigns, you're in the right place.
Get in touch with our PPC experts at The Brains and we'll fill you in on how you can boost your ROI and start maximising your conversions.
Ready to schedule a free digital marketing consultation?