How to automate your PPC campaigns
In 2021, both PPC and marketing automation tools are becoming increasingly popular within the digital marketing community, with many businesses opting to implement some form of AI or machine learning into their advertising campaigns.
Traditionally, PPC has been known as a time-consuming process that requires a lot of research and human resources to create campaigns that generate results. However, with the help of automation,  PPC campaigns can be much more streamlined and laser focused on ad optimisation and lead generation. This blog will look at how you can automate your PPC campaigns and the benefits this could bring to your business.
Usually, marketers find that managing PPC ads is extremely time-consuming, and requires you to go over everything with a fine-tooth comb. However, with PPC automation, businesses can control and optimise PPC ads through AI and machine learning. PPC automation adjusts your PPC campaign to maximise results, usually via: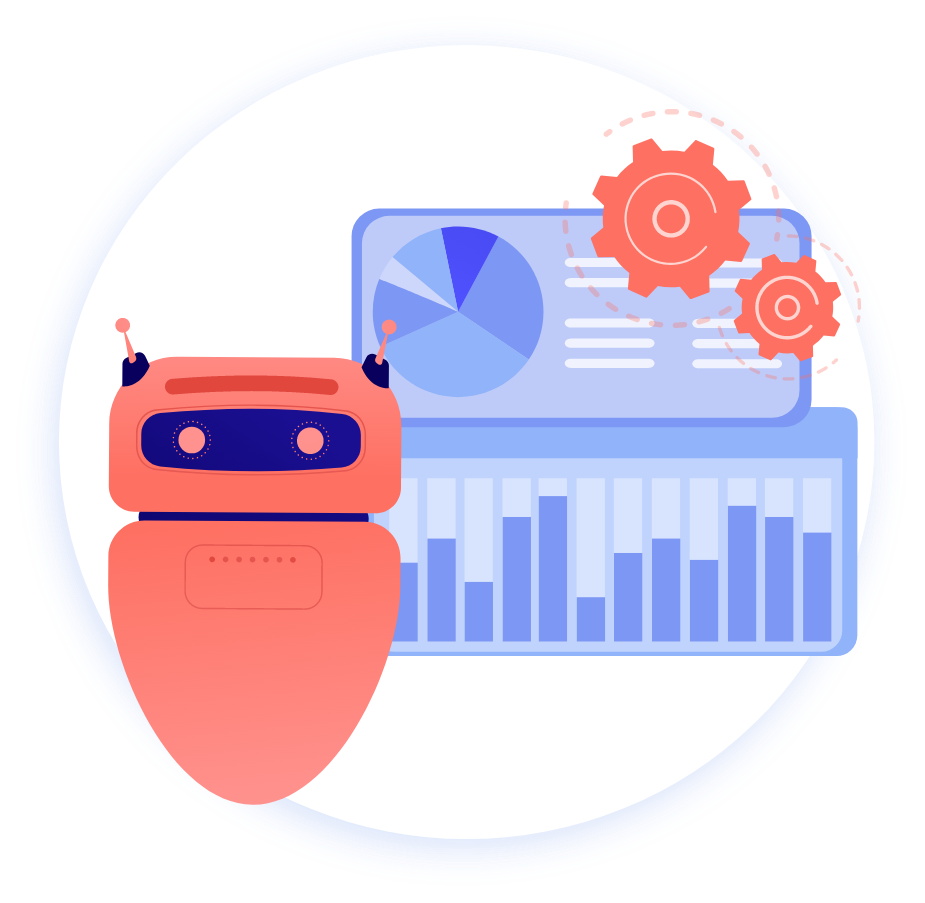 Automated bidding

A/B testing

Regular reporting
While there can be many benefits to PPC automation in terms of marketing campaign results, arguably the most significant benefit is that it frees up your time to focus on other areas within your business marketing. You'll never have to spend hours making tedious adjustments to campaigns – everything can be done quicker and much more efficiently by a machine. Such is the modern world!
Now that we've covered some of the basics of PPC automation, let's take a closer look at some of the key aspects.
PPC automation: Automated bids
Often, businesses either bid too high and eat into their budget or bid too low and lose out on good placements. For this reason, automating your bids is one of the best PPC strategies you can invest in. By automating your bidding processes, you don't have to spend lots of time strategising and planning how much to bid to get the desired placement.
Boost clicks and conversions with automated bids
By allowing AI and machine learning to take over and make a strategic decision on your behalf, you massively increase your chances of boosting your clicks and conversions. Whether you're looking to drive traffic to your website or generate high-quality leads, bidding automation is one of the best PPC automation tools available.
Google also uses enhanced CPC (cost-per-click) to help you achieve higher conversions whilst keeping the CPC the same. This approach combines manual and automated bidding to help achieve the best conversion results possible.
PPC automation: Collecting conversion data
An essential part of any successful automated PPC campaign is conversion tracking. The PPC automation machine and AI need to know what types of conversions you are looking to achieve, and these of course can vary massively depending on the metrics you use to measure them. Common ones include:
Sales

Website visits

Contact forms 

Lead magnets downloaded

Consultation requests
However, you probably have more than one way of measuring conversions, so it's essential to prioritise those that are most valuable for your business. For instance, a lead magnet download might not be as valuable as a cash transaction, so keep this in mind when setting your parameters for how much you're willing to pay per conversion.
PPC automation: Automating content
Although it's a contentious issue in the digital marketing world, automating your content has proven to generate fantastic results. 
Although some people think it lacks authenticity and can sometimes reflect badly on a brand, automated copy can help you understand what your target audience responds to. With this information, you can create laser-focused ads on generating high-quality clicks and conversions based on your target audience's unique needs and motivations.
Our top tips for PPC automation
Before you switch to automating your PPC campaigns, it's important to know what type of results you want to achieve. PPC is determined by clicks, but knowing what those clicks will lead to is vital to the success of your PPC campaign. Here are some of our Brainy top tips for you to keep in mind before you take the plunge into the world of automation.
Top tip: Building brand awareness
Whether you're a new company or an existing business looking to break into a new market, PPC campaigns can be an excellent way for your prospects to find out about your business.
If you're looking for exposure, your PPC campaigns probably won't always result in cash conversions, so it's important to not come across too "salesy" and bombard your new audience with price tags. Remember that these ads should be aimed at introducing yourself and allowing your prospects to familiarise themselves with you.
Top tip: Transforming your lead generation
If you're targeting prospects already familiar with your brand or who may have purchased from you before, you'll want to focus your PPC campaigns on an action towards the end of a purchasing journey. For instance, you could direct your PPC ad to a newsletter or a lead magnet form so that you could acquire the details of prospects and add them to your nurturing lists.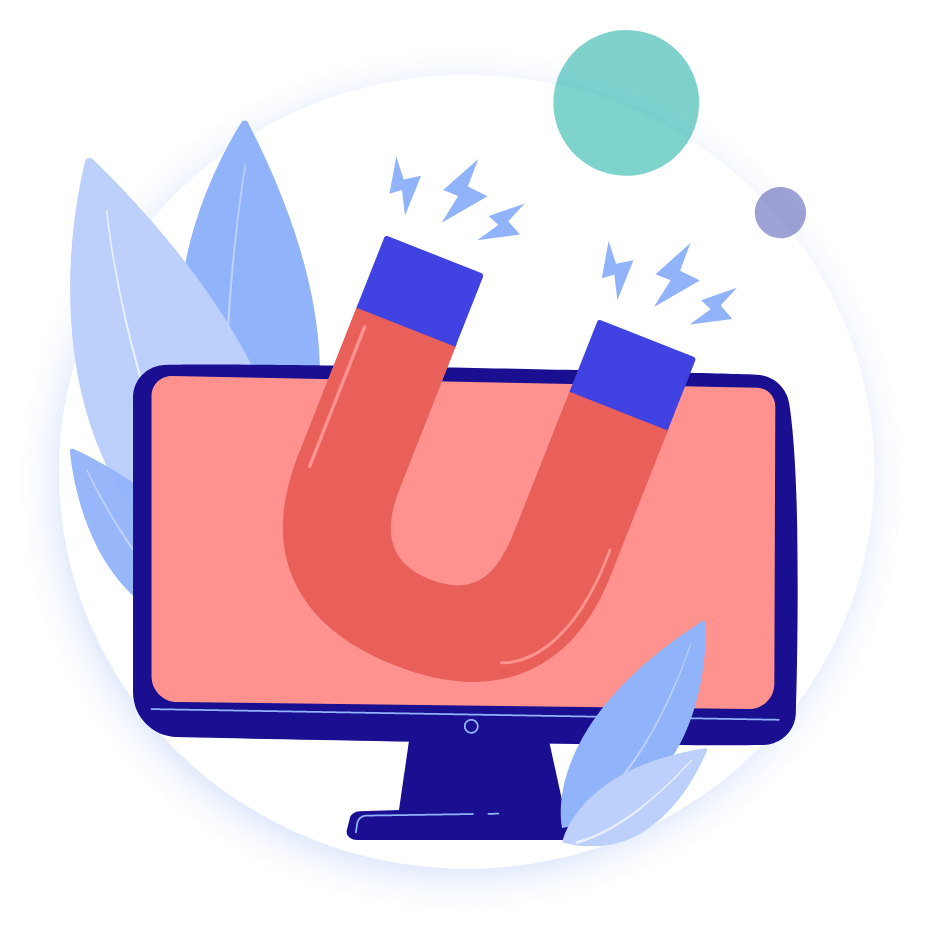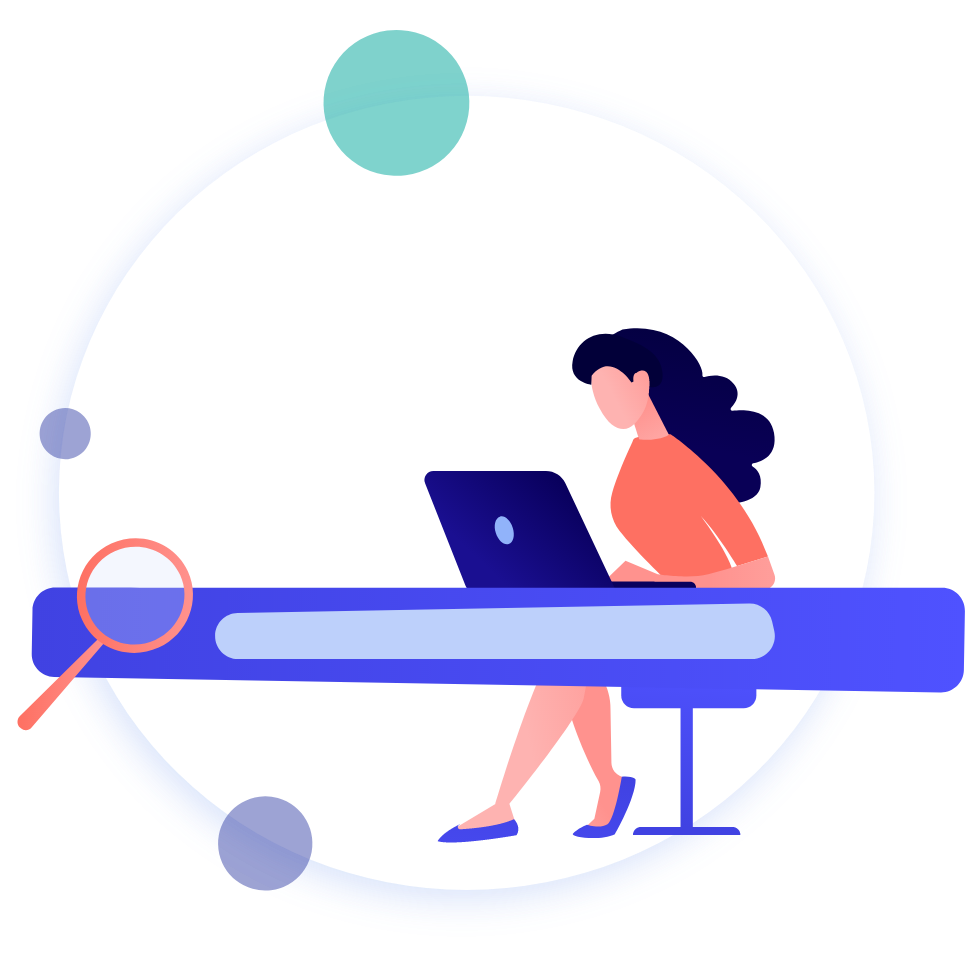 Top tip: Getting familiar with Google
If you're already running a PPC campaign, you're more than likely already familiar with Google ads (formerly Google AdWords). Google ads is the number one place for PPC campaigns for several reasons:
It's the most popular search engine in the world

It's easy to set up and run

It provides reports that are easy to understand

It's cost-effective
Like most things with Google, they're ahead of the curve when it comes to PPC automation. Google ads offer a streamlined PPC automation service that allows users to set up automated PPC campaigns without having to be a tech wizard. In particular, they offer automation services that help users save time and boost their ROI:
Smart bidding: Smart bidding automates the bidding process and analyses your competitors to generate cost-effective bids within your set budget. Not only does smart bidding do the bidding process for you, but it also helps save money by making bidding judgements based on the probability of winning a bid.
Smart creatives: Smart creatives automate the creative process based on Google's machine learning to develop creative ads designed to encourage your target audience to convert.
Google shopping: If you're an eCommerce business and you're not already using

Google shopping,

you could be missing out on some serious revenue! Google shopping allows you to advertise your products on one of the worlds largest eCommerce platforms and target people who are actively searching for them.
Top tip: Keep a watchful eye on automated campaigns
Although automation has come a long way, and for the most part it can function fine on its own, you must keep an eye on things to ensure that you maximise your CPC and ROI.
Common mistakes such as incorrect data entry or conversion tracking can make a huge impact on the accuracy of your results, so ensure proper management over your PPC campaigns with an experienced agency.
What is PPC automation at The Brains?
PPC automation is a great way to save time and money while managing your PPC campaigns. It allows you to focus on other, more important aspects of your business while AI and machine learning take care of the most time-consuming processes. 
With the evolution of Google ads and Google shopping ads, businesses can now harness the power of PPC automation without having to have too much prior knowledge of how marketing automation works. However, if you're looking for some expert advice on PPC automation services and would like specialists to run and manage your campaigns, you're in the right place. 
Get in touch with our PPC experts at The Brains and we'll fill you in on how you can boost your ROI and start maximising your conversions.
If you'd like to know more about how The Brains can help you with your PPC campaigns, drop us a message.
Schedule your free initial consultation
Excited to get started with PPC automation? Contact our experts here at The Brains for top tips.
If you would like some complimentary advice, request a FREE consultation today!
Ready to schedule a free digital marketing consultation?