14 Free and Easy SEO Tips for Beginners
Getting started with SEO can feel a little intimidating, but these free and easy SEO tips from The Brains' resident experts will help you get to grips with the main concepts of Search Engine Optimisation in no time.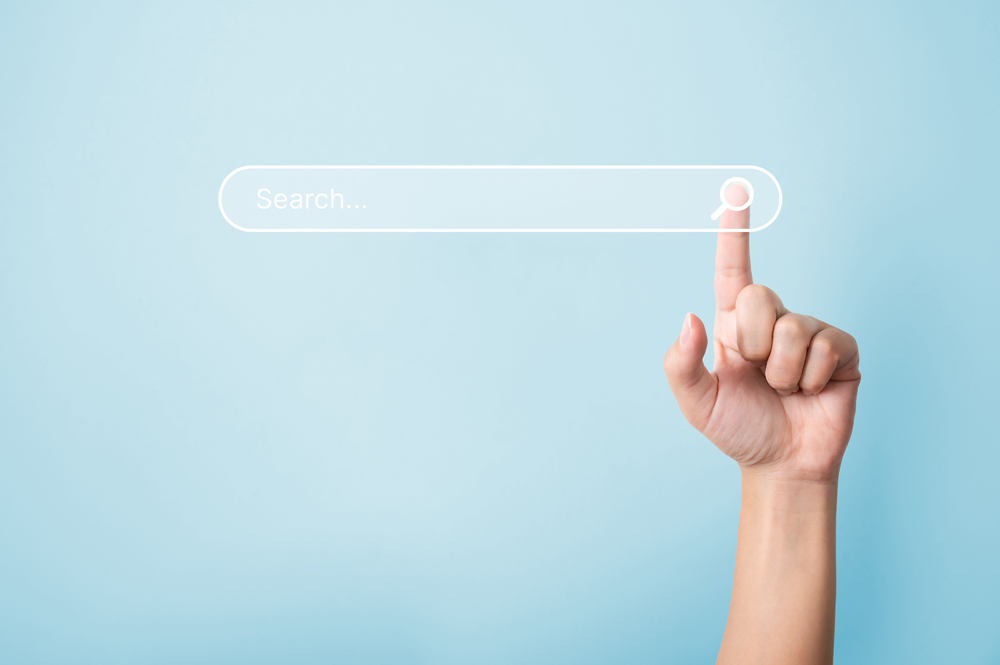 It's no secret that the world of SEO (Search Engine Optimisation) can be quite complex, but that is largely due to the fact that it's constantly changing. While the internet hasn't actually been around for that long in the grand scheme of things, there has still been plenty of opportunity for SEO to evolve into what it is today. In fact, the principles of SEO pre-date the internet altogether.
One of the earliest forms of SEO was actually the yellow pages, where companies would jostle to appear first in the listings in the hopes that they would attract more business. Today, while the principles remain the same, the techniques certainly have not. As the competition has become increasingly fierce with internet accessibility at an all-time high, businesses need to be well versed in SEO best practices if they're to have any hopes of appearing in position one.
So why is appearing high in the search results so important? Well, the first result that appears on a search will carry the most authority, meaning it is far more likely to receive the bulk of the traffic. Search engines like Google are incredibly particular about who ranks first, and naturally, to achieve that number one spot requires some serious SEO efforts.
Gone are the days of the early 2000s and late 1990s where companies could manipulate their way to the top of Google using various different tricks and hacks. Google has since caught on and has set the rules which every website has to play by – which is not necessarily a bad thing. All you need to do is master them!
In this guide on SEO tips for beginners, we'll take a close look at some key SEO tactics to help you get a better understanding of best practice SEO (Search Engine Optimisation) strategy, and learn how to plan your next campaign. We'll consider what search engines look for when they choose which websites to rank highly on SERPs (search engine results pages) and how factors like competitor analysis and mobile optimisation can play a huge part in the success or failure of your campaign.
Looking for something a little more advanced? We also have a post on advanced SEO tactics
What is SEO and why do you need it?
By all means skip this section if you're already knowledgeable about SEO – but at The Brains we believe it's important for all of our clients (and readers of our blog) to understand the basics before we move on to examining tactics.
In basic terms, SEO (Search Engine Optimisation) involves increasing the visibility of your site using techniques such as content creation and link building. If you are choosing to partner with an SEO agency, there will usually be a process of selecting relevant keywords which will be used to optimise content, including landing pages and blogs. This will be the first step in a long but rewarding optimisation journey. Once you have your keywords and a content marketing strategy in place, you will begin to see an increase in organic traffic, leads and conversions. Link building can also work wonders alongside a content marketing strategy. Generating high-value links can boost visibility as well as increase the overall authority of your website, which will help to convince Google that you deserve the top spot.
Of course, there's much more to SEO than great content and links. Technical SEO for example, involves optimising a website to reduce the number of technical errors such as poor page speed or site structure. Optimising in this way can seriously enhance your results by reducing bounce rates and assisting your user in navigating your webpages. Also worth considering is international SEO and local SEO, depending on your target audience and scope of your business. Having the ability to rank both locally and internationally is a sure-fire way to see success.
Get started with SEO at The Brains today!
There are a number of other digital marketing strategies that can be used in unison with SEO tactics to further boost your online visibility and awareness. Whether you choose to try a PPC campaign, email marketing or social media, optimising your site across a range of channels is guaranteed to increase your reach, and therefore your sales.
14 key SEO tips for beginners
SEO tip #1: Before You Start – Set Clear Goals
Knowing what you want to achieve from your SEO strategy is key. Every campaign is different, and SEO can bring a number of benefits to your business, so it's important to decide where you're going to focus your efforts.
Although it's tempting to create an SEO campaign around boosting overall organic traffic, you need to make sure that traffic leads to conversions, whether that means sales, signups, downloads, video views or contact form submissions. Otherwise, your strategy won't generate any ROI, and all you'll be left with are vanity metrics. Once you have a clear idea of what you want to achieve, you'll have taken your first steps on the path to SEO success!
SEO tip #2: Make Use of Google Analytics, Lighthouse and Search Console To Track Website Performance
When it comes to tracking the success of your SEO strategy, data is your friend. You don't want to take your eye off the ball. Google provides a simple, free and user-friendly analytics platform, called Google Analytics, that allows you to easily track key metrics for your website, such as overall traffic, bounce rate (the percentage of people that enter your website and leave without interacting with any content) and conversions. You need to sign up for Google Analytics, and link the tool to your website, but this is a fairly simple and straightforward process that your website development team will be able to help with.
Another free tool that Google provides, which every SEO beginner needs to know about, is Google Search Console. This free tool plugs into your website and allows you to review key metrics, assess important website updates and prioritise the next move in your SEO plan based on key data insights. It's easy to set up and can be managed by your website development or technical SEO manager, but you should check in every now and again to see for yourself how things are going.
Google Lighthouse, a new and simple browser plug-in, allows you to run in-depth reports on any website via your Google Chrome browser, to see how fast, stable and accessible that website is for visitors on desktop or mobile. It provides key insights to help you prioritise website upgrades that can speed things up, give your website visitors a better experience, and in turn, help with your rankings. In general, anything that helps you speed up, enhance or improve the performance of your website, should be considered a key SEO tactic!
From the very start, ensure you have Google Analytics set up properly and track it closely. Use Google Analytics and Search Console to give you accurate, unique insights into not only your users, but also what content is performing well, where people are bouncing and what pages are converting. Armed with this data, and insights from Lighthouse, you will be able to refine and readjust your SEO strategy going forward to ensure you are set up for success.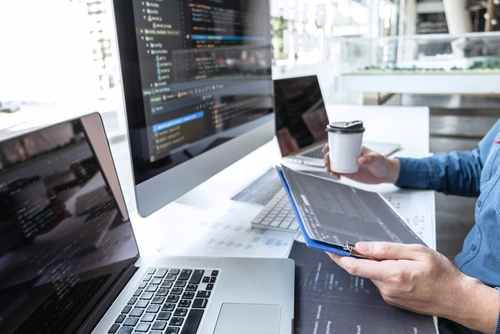 SEO tip #3: Choose the right keywords
Solid keyword research is the foundation of any good SEO strategy. Keywords are the words that search engine users type in to begin a search query, and by optimising your website for popular searches, you can tell Google that your pages should be returned as a top result for those pages. Think of keyword optimisation as signposting to Google what your website is about and how relevant it is to people who search for particular words, phrases or answers to certain queries. Before you get to the number one spot on Google, you need to figure out what keywords will get you there!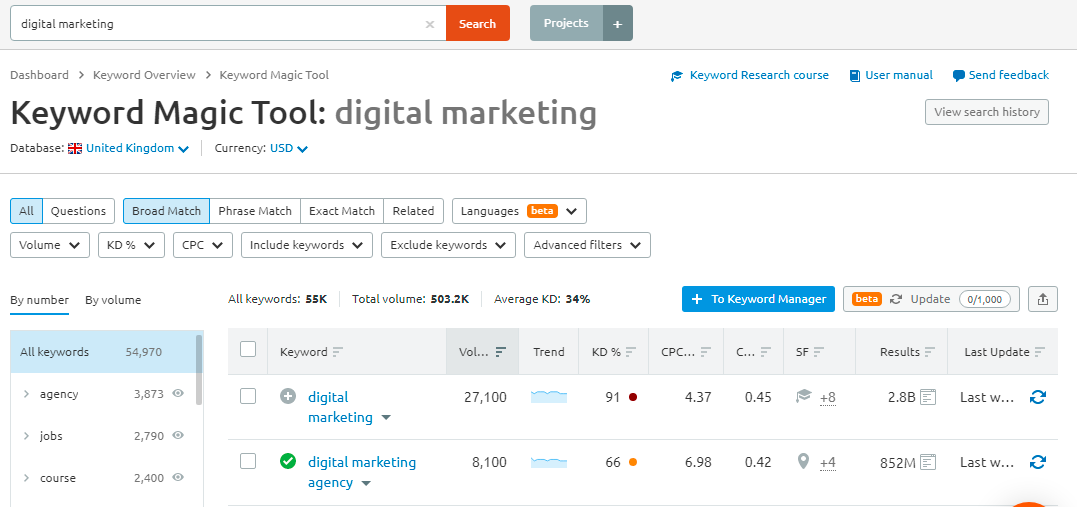 The SEMrush keyword magic tool is a great way to discover any keywords related to your service that you might not have thought about. You can see the search volume, KD (keyword difficulty – how hard the term is to rank for) and even SERP features. SERP (search engine results pages) features are any results that are not traditional organic results, for example images, a location or a knowledge panel.

SEMrush also allows you to track your selected keywords and monitor visibility and estimated traffic coming from these specific terms. Here you can also see the search volumes and CPC (cost per click).
If you're new to SEO and are struggling to figure out which keywords you want to rank for, try using various keyword research tools, including those found on SEMrush or Ahrefs – both sites offer keyword exploration tools that will give you the data you need in terms of keyword difficulty and search volume.
SEO keyword rankings can be cluttered and extremely difficult to penetrate if you don't have SEO expertise or if search engines like Google don't feel you've earned a top spot. That's why it's important to stay realistic when it comes to your SEO expectations, as getting to the first page of the Google search results is not always easy!
Here are a few things to consider when choosing what keywords you want to rank for.
Short-tail Vs long-tail keywords
It's worth doing your research when it comes to short-tail vs long-tail keywords. short-tail keywords are between 1-3 words, and these terms usually have high search volumes and competition. Long-tail keywords are longer, and more specific. They generally have lower search volume and are less competitive, but with long-tail keywords, but searchers are most likely to use them when they're closer to the point of purchase, meaning targeting these keywords could result in a higher ROI.
If you're a business that specialises in software engineering and you're looking to grow your online presence, you're probably going to struggle to rank for a term like "software developer." At the time of this blog being written, the phrase "software engineering" has a keyword difficulty of 81% and a global search volume of 8.1k on SEMrush, which means getting to the front page of Google will be incredibly difficult.
However, consider the long-tail keyword, "software development company", which has a keyword difficulty of 56% and a global search volume of 880 – it contains the words "software development", but it has an additional word that makes it less broad and therefore easier to rank for.
As another example, let's imagine you sell socks online. Trying to rank for 'socks' is a battle you will probably lose, given the incredible amount of competition – think of the big players out there who already rank for that short-tail keyword! However, if you try 'buy novelty men's socks online', you stand much more of a chance of ranking on page one of Google – not to mention, you're targeting people who are actively looking for your product.
Consider both options before embarking on an SEO campaign and think about what keywords and phrases you have the best chance of ranking for. If you want to know more about keywords and what keywords will work best for you, speak to one of our SEO experts today.
LSI keywords
LSI (latent semantic indexing) keywords are incredibly important contextual words to help you rank for what you want to rank for. As an extremely simplistic example, if you're writing a post with a keyword including the word 'Apple', LSIs will help search engines understand whether you're talking about the well-known company, or the fruit. LSIs help to underline the nature, context and intent of the content, which will help the search engines rank the content appropriately, so you get your blog posts or service pages in front of the eyes that really want to see it.
If you're looking for LSI keywords, this LSI generator is a great tool to use.
SEO tip #4: Analyse your competition
Identifying your competition and knowing how you rank alongside them is one of the most important SEO tactics for beginners. Competitor analysis will give you great insights into what you need to do to either maintain or reach the top spot.
Some of the key benefits of competitor analysis are:
Identifying your competitor's weaknesses and figuring out how to capitalise on them.
Identifying your competitor's strengths and implementing them on your site.
Discovering gaps in the market that none of your competitors are utilising.
Having a clearer vision of what steps you will need to achieve to take the number one spot.
We could write a series of blogs on competitor analysis, but to save time, let's look at some of the best ways to identify your competitors' strengths and weaknesses and how to adjust your SEO strategy accordingly.
Study backlinks. You may not have heard of backlinks if you're new to SEO, but backlink analysis plays a huge role in any SEO campaign. Backlinks are links to your website from other sites, and search engines like Google lookout for the amount/quality of backlinks to your website when they determine your rankings.
Study organic keywords to see which keywords your competitors are targeting. This information will allow you to either compete with them directly or look to target other keywords they have missed out on.
Check the quality of their content. Search engines like Google don't like it when you cram your content with keywords in the hopes that it will help you rank. In fact, they actively reduce your ranking. Google prefers organic content that meets the user's needs and provides useful information. So, look at your competitors to see if they are offering valuable information with the content that they are producing.
Analyse your competitors' PPC ads to see what style of copy they are using to encourage clicks. Look at things like call-to-actions (CTAs) and buzzwords, as you can incorporate these into your page titles (title tags) and meta descriptions.
Check local SEO to see if there are any other companies offering similar services to you in your local area. Search engines like Google rank businesses that operate within the same geographical location.
Competitor analysis is never over, so it's important to keep a keen eye on what your competitors are doing if you want to stay ahead in the search engine rankings!
SEO tip #5: Make your website mobile friendly
When building or altering your website you always have to make sure that it can be accessed and operated from a mobile device. Studies show that up to 55% of internet browsing takes place on mobile devices, so if you're looking to increase web traffic, mobile friendliness is a must. Mobile SEO is particularly important if you're an ecommerce site, as over 65% of online purchases now take place on a mobile device.
These statistics haven't gone unnoticed by search engines like Google and Bing, and they are now taking mobile friendliness into account when determining their rankings (see our blog on Google CWV for more detailed information). Most companies are now adopting a "mobile first" policy which means that mobile friendliness is the first priority when creating web pages. Take this into consideration when you build or adjust your website!
If you're unsure about how to do this, head over to our technical SEO services page to book a free technical SEO consultation or an SEO website audit.
While you're here, check out our post on how to get more people to your website, especially if you've ever asked:
why isn't my website getting any traffic?
SEO tip #6: Invest in technical SEO
Technical SEO is the practice of optimising the health of your website by making certain technical improvements, so that your site runs faster, is more stable and is easier for people to access from any device. Technical SEO requires specialist skills and insight into how websites work – many technical optimisations require changes to website code, updates to plugins or enhancements to designs, but these tweaks and improvements can make a significant difference to your rankings and are a cornerstone of any successful SEO strategy.
If you're new to SEO, technical SEO might seem alien and difficult to understand – you might hear things like HTTPS, page loading speed and HTML tags and wonder what they mean. However, don't be intimidated or put off by these terms, people who have been doing SEO for decades can still struggle with the technical aspects of SEO.
Technical SEO is a difficult beast to wrestle with and it usually takes a long time for people to become proficient enough to carry out technical SEO practices that lead to quality results. You need to know all about broken links, internal links and XML sitemaps. With this in mind, it's definitely worth investing in some technical SEO assistance if you're looking to increase your search engine rankings.
At The Brains, we have an in-house technical SEO team who have decades of experience planning and carrying out technical SEO audits that have helped businesses make considerable leaps in their search engine ranking position. If you'd like to know more, speak with one of our technical SEO experts today.
SEO tip #7: Keep up-to-date with the latest SEO tactics, tips and news
Creating quality content, keeping an eye on your competitors and investing some of your budget in technical SEO are all great SEO tactics and integral aspects of a strong strategy, but with SEO – what worked yesterday might not work today. Search engines like Google are constantly changing their algorithms in order to enhance user experience, so make sure that you always keep an ear to the ground to see if any updates take place.
The problem is, there really is no definitive way of knowing what Google is going to do next. At best, predictions from well known SEO blogs and experts are educated guesses, so planning your SEO campaign strategy isn't always straight forward.
However, one thing that search engines like Google remain consistently focused on is user experience. So, if you can bet the house on one thing, it's that search engines will always value a good quality user experience when it comes to choosing their rankings.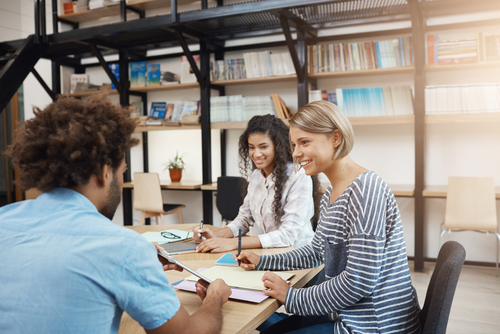 SEO tip #8: Get to know your target audience
In everything we do, we always place a massive emphasis on identifying and understanding our target audience and what makes them purchase the goods or services that a business offers. Without this information, businesses don't stand a chance of generating leads or making sales.
So, before you start any SEO campaign, it's essential to understand your target audience as best as possible.
Who are they?
What motivates them?
What age are they?
Where are they located?
What are their interests?
What is their budget?
These are just a few of the questions that need to be asked in order to create a laser-focused campaign that will provide a fantastic ROI (return on investment). At The Brains, we use our Brainy Formula that combines buying psychology with leading industry insights to provide data-driven results that allow us to create campaigns that are targeted at people who are likely to make purchases.
SEO tip #9: Create a high-quality user experience (UX)
In 2021, improving user experience as much as possible is one of the key SEO tactics to help your website rank well and increase organic traffic. Not only does Google value UX highly, but your website visitors also value a high-quality experience, especially if you're looking to make a sale! So, let's look at some of the best ways to increase your website user experience to help improve your overall SEO rankings.
SEO tip #10: Improve your site speed
As you probably already know, people are becoming increasingly impatient when it comes to visiting websites – if you keep people waiting, they tend to leave and look elsewhere. The average time before they bounce is around 3 seconds, so you must have everything ready to go within that time frame.
If you're wondering about your site speed, you can use tools such as Test My Site, which will check to see how long it takes your site to load on both desktop and mobile.
We often find that common causes of slow site speed are:
Poor web hosting
Large, unoptimised image files
Unnecessary code
Ads that are not optimised for the web page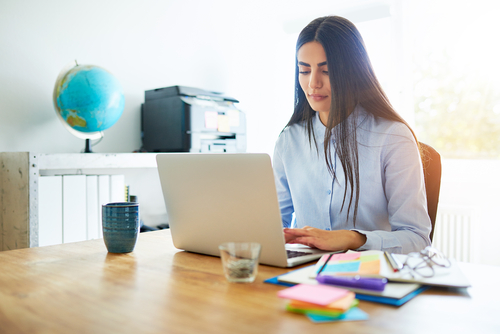 SEO tip #11: Create content that is informative, digestible and easy to read on mobile
Creating content that is both valuable to the reader and optimised forSEO is a balancing act that requires you to create laser-focused content, peppered with semantically relevant keywords in a natural way.
Keywords and search intent
Choose your keywords and create your content with search intent (user intent) in mind. We covered keyword research at the beginning of this blog, but here at The Brains, we understand how important it is and how much of a dramatic difference it can make to your rankings.
Consider what your searchers will be typing when they are looking for your website. For instance, if you own a bike repair shop, people who search for 'bike repair' might not be looking for a bike repair shop; rather, they might just be looking for advice. So, you might want to consider using long-tail keywords like 'bike repair shop (insert location)', as searches who type this are clearly looking for a service and not just information.
As a quick and convenient key for search intent, consider the following:
Informational keywords: This represents a user who simply wants information – about a product or service, or perhaps they are just curious about a given subject area.
Navigational keywords: This represents a searcher who is looking for a specific website, brand or location.
Transactional keywords: Perhaps the most valuable to a business, transactional keywords represent a user who wants to buy a product or service – they are in the market, they just need to be convinced.
Understanding these intents will help you know which keywords to target. For example, a blog post would require an informational keyword such as "How to make the perfect cup of coffee", while a service or product page would target a transactional keyword, like "coffee machines".
Valuable content
We can't stress this point enough – your content has to provide the reader with something of value. You can't just re-hash what someone else has said and expect to see results. When creating content, ask yourself:
Will my readers take something away from this?
Am I offering a unique perspective?
What types of content are my high-ranking competitors producing?
Once you have started to answer these questions, you'll be better positioned to begin creating content that will rank. Also, don't forget to check your content for grammatical and formatting errors before you publish it! Too often, we see content that hasn't been properly edited, and if we can see it, you can be sure Google does too!
Develop long-form content
High value, relevant and engaging long-form content almost consistently ranks and performs better than short-form content, as well as receiving more shares across social media. The longer your content, the more you are able to truly delve into a topic. The more questions you answer. This means people have fewer reasons to bounce from your content in search of another article, to answer a related question. When you have your searchers, you want to keep the on-page as long as possible, while giving them the most value possible – and this is only really possible through long-form content.
When writing blog posts, try to keep them longer than 1,200 words, and look into competing material for the keyword you're attempting to rank for to see what other topics you should be covering within your post. Tools like Surfer SEO can help you assess exactly how long and detailed your blog post needs to be in order to rank; for more competitive topics, you may need to produce content that is 4,000 words or more in order to take on those in pole position.
Mobile friendliness
Check to see how your content looks on mobile devices before publishing it – what looks good on a desktop can often appear cramped and hard to read on a mobile screen. Here are a few ways to optimise your content for mobile:
Break your text up into smaller paragraphs
Use bullet points and sub-headers
Try to explain complex topics in a precise and straightforward manner. Doing this will also demonstrate a clear understanding of the subject to your readers
Natural, authentic writing
We all know the importance of keywords, but don't let them take over and make your copy awkward and overly-salesy. Remember, you're writing for people, ultimately – not for Google crawlers. You want to engage with your audience and create a connection. You want to relate to them and explain why they should opt for your business over a competitor. Google is becoming more sophisticated by the day, and the trend is towards rewarding engaging content that isn't clearly written to play the system.
Remember that if people dislike your content, they'll head back to the search engine results pages pretty sharpish, which will have a terrible impact on your bounce rate. So write for people and the rankings will follow.
Always remember that you are trying to communicate. with another person first and foremost!
Naturally, many business owners just don't have the time or manpower to create regular, SEO-friendly content. We offer a variety of SEO content services to help streamline your content output and dominate search engine rankings.
Looking for more content tips? Check out our guide on how to create a
content marketing funnel that actually works.
SEO tip #12: Be conscious of your site navigation
Making your customers work to find what they want on your website is one of the easiest ways to get people to leave and look elsewhere. Your website should be easy to navigate, and conversions should happen with just a few clicks. At The Brains, we emphasise CRO (conversion rate optimisation) because we know how vital it is for driving revenue and encouraging customers to come back.
Think of your website as a brick and mortar store. If it's hard to find what you want and the checkout desk is nowhere to be found, why would people bother even going in, let alone coming back for a second visit.
A well-optimised website should also actively encourage conversions, not just help them along, and this is something Google pays close attention to. If they see that your website is well structured and easy to navigate, they will take this into consideration when choosing how to rank you.
SEO tip #13: Create metadata to entice clicks
Page titles might sound quite technical, but they're a simple concept, and if you've ever used a search engine, you've definitely seen them. Page titles are the text that appears in the clickable link on the SERPS (search engine results page).
Search engines like Google allow for around 60 characters for page titles, so it's important to create catchy titles that entice clicks without using too many words. Let's take two examples to demonstrate the difference between a good title tag and a bad one.
London's leading bike repair shop | Hackney bicycle repairs

Don't go anywhere else; come to us and get your bike fixed by the best bicycle fixers
The first title is clear; it states the service available and includes the company's name in the title. The second is clunky; it doesn't include any good searchable terms, goes over the character count, and comes across as poorly written.
The key is to include a keyword and give people a reason to click on your link. Sometimes less is more when it comes to page titles, so don't try to cram in words if they don't provide any value.
Meta descriptions are the pieces of text that appear below page titles in the SERPs (search engine results pages) that go into a bit more detail about the website. However, you have a bit more room, with Google allowing up to 155 characters. Like page titles, the goal is to entice users to click, so it's important to create both attractive and informative text. Let's look at two examples of meta descriptions that will demonstrate what to do and what not to do.
Looking for a bike repair shop in London? Call Hackney bicycle repairs today, and we'll collect your bike and have you back on the road in no time.

We'll fix your transport no matter what the problem – don't go anywhere else – we mend broken frames and wheels.
The first includes the terms 'bike repair shop' and 'bicycle repairs', which are both keywords and phrases used by people looking for a company that fixes bicycles. It also provides:
A location: London
The name of the company: Hackney bicycle repairs
A call to action: Call
These are all things that help search engines determine rankings as they all provide the user with valuable information without going over 150 characters. The second description doesn't offer much in terms of detail, location or the services offered, and if it were to be a legitimate meta description, it would rank very low!
SEO tip #14: Build quality backlinks through white hat link building strategies
Backlinks are when another website links out to your website. Search engines like Google use backlinks as a metric when determining your search engine ranking, especially if the website that's linking out to yours is an authoritative, high-ranking site. Essentially, when websites link out to you, it counts as a vote for your website and your authority on a particular topic, and Google takes notice. For example, if you're a small brokerage firm and the wall street journal links out to you, Google will see and consider your website as being valuable and will take it into account when choosing your ranking position.
However, building backlinks can be tough to acquire, especially if you are new to SEO or marketing in general. Often building backlinks is more down to your ability to network and build relationships with businesses and site owners rather than SEO expertise. However, building relationships can be difficult and time-consuming if you're new to an industry, making building quality backlinks difficult. You may need to work with a link building agency to really nail this process.
However, that's not to say it's impossible. Here are some good ways to start building links:
Create high-quality content for websites in the form of guest posts
Journalist requests (use services like HARO or Response Source for great opportunities)
Sponsorships
Press releases
Product Reviews and giveaways
Testimonials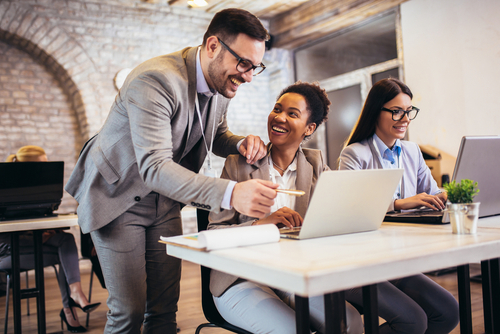 Working with The Brains to supercharge your SEO efforts
While these are the best SEO tips you'll find for beginners, our guide only covers the tip of the iceberg. There really is no substitute for professional, dedicated SEO services.
The Brains is a full-service digital marketing agency that offers a wide range of digital marketing services to help clients achieve unbeatable results, drive more organic traffic than ever and increase conversions.
Everything we do is data-backed and laser-focused on maximising ROI. As a result, our attitude and approach to SEO is unique in that we don't use 'fluffy' metrics or techniques that cannot produce quantifiable results. Instead, we focus on the best ways to drive organic growth for our clients using all the tools at our disposal.
Here at The Brains we are both a local SEO agency and an international agency. With over a hundred successful campaigns under our belt and a full range of in-house SEO experts at the ready, we can help increase your organic search engine rankings today.
We work across all sectors including offering SEO for healthcare businesses, SaaS businesses, B2B and B2C. We can support you with month-on-month strategy and implementation, or you can work with one of our SEO consultants for more general guidance.
If you'd like to know more about how The Brains can help your business, drop us a message or give us a call, and one of our Brainy experts will fill you in on everything you need to know. 
Ready to schedule a free digital marketing consultation?