Finding Your Feet With Fintech Marketing
How to develop a powerful fintech marketing strategy that drives results
The world of finance is rapidly adapting to the digital switch, and more and more banks and financial institutions are becoming almost entirely digital. As a result, fintech marketing has seen enormous growth in recent years, and it doesn't seem to be slowing down. 
In this blog, we'll be looking at some of the recent changes to fintech marketing and what you can do to create a powerful fintech marketing strategy to help grow your business.
Finding Your Feet With Fintech Marketing: Quick Start Guide
Need help with your fintech marketing?
The Brains is a specialist fintech marketing agency that can help your business build on industry trends and grow faster with targeted, effective campaigns.
What is changing in fintech marketing?
Like most things in 2020/21, fintech marketing saw some massive changes, with companies having to find new ways to market their services amongst the chaos of the Covid-19 pandemic. In a market built around trust between business and consumer, fintech companies were faced with the problem of building and maintaining relationships with clients in a marketplace where the future was far from certain. However, far from the turmoil that some people predicted, the fintech market saw some exceptional growth, with companies quickly adapting to the new landscape and ultimately emerging stronger.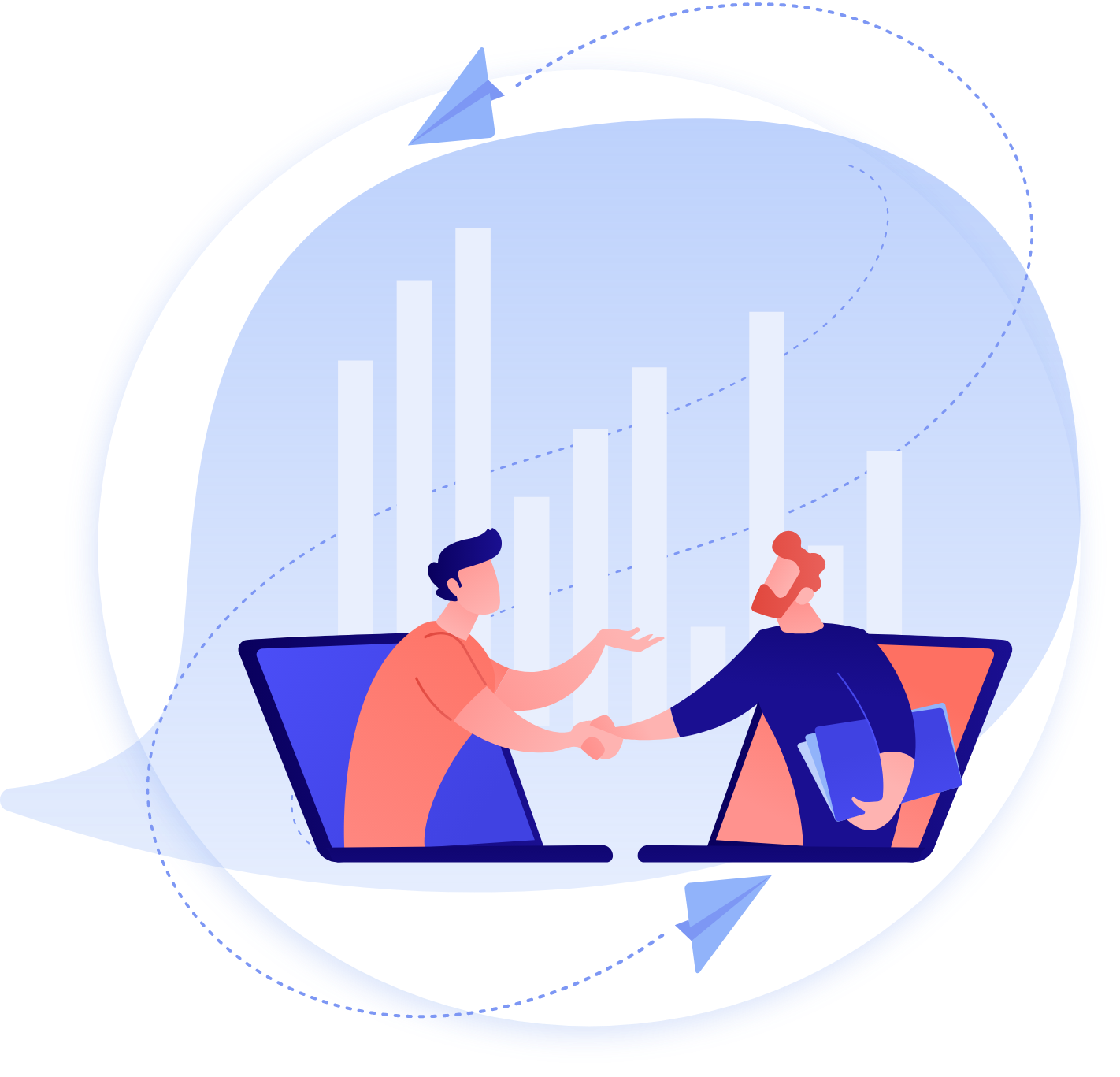 You might be wondering how a fintech business could come out of the pandemic with higher margins than they did before, and the answer is quite simple. With everything moving online, fintech marketers were presented with a larger audience than before, which ultimately meant more opportunities to get creative with their marketing strategies. Not only that, but with banks and offices closed, businesses were forced to look at new ways to market their services, with most looking to fintech marketing agencies to help them advertise and attract new customers. 
Fortunately for fintech marketers, it looks like these changes are here to stay. With people beginning to see the benefits of controlling all their finances online, it seems that banks and other financial institutions will continue to push their digital marketing strategies and invest heavily in generating leads online. Not to mention the need to provide user experiences that facilitate people who aren't particularly tech-savvy – in 2021, fintech marketing has focused massively on UX to ensure that online banking and trading can be accessed and used by anyone and everyone. 
UX has also played a significant role in fintech SEO, with companies looking to compete for the top spots by staying within the guidelines of Google's latest algorithm update (CWV), in which Google is paying close attention to useability, site speed and response times.
Why you need a powerful fintech marketing strategy
You cannot underestimate the benefits of creating a well-rounded and powerful fintech marketing strategy. Like most things in digital marketing, preparation is everything, and if you're looking to maximise your ROI and grow your business, you need to have everything in place before kicking off your marketing campaign. Granted, most strategies require a few tweaks and changes along the way, but having clear goals, metrics and KPIs in place can lead to great results.
Although the fintech boom that appeared during the pandemic has created many opportunities, it has also brought many new players to the game, making the market increasingly competitive. This is one of the many reasons why fintech companies should place large amounts of resources on ensuring that their strategy is watertight. 
By doing some in-depth competitor research, companies can become market leaders and capitalise on any market changes. However, a big problem that fintech companies face is that fintech marketing can be a whole different ball game from fintech itself. Often fintech companies are faced with the difficult task of trying to sell their services without having much of an idea of how to create an effective strategy. 
The solution? Hire a digital agency to ease the burden and craft an effective fintech marketing strategy on your behalf! As London's leading fintech digital marketing agency, we've worked alongside a number of fintech companies during the pandemic to help them adapt to the move to an almost entirely digital marketplace. The changes were difficult for some, but ultimately, businesses who chose to outsource their marketing strategies saw a significant ROI increase. If you're looking to get some agency expertise on your side to help move past your competitors, speak to one of our fintech marketing specialists for free.
Developing a fintech digital marketing strategy: 5 key steps
Regardless of whether you choose to create your own fintech marketing strategy or you outsource it, there's a couple of things you should know that will help you get a better grasp of how fintech marketing works.
Know your target audience
You'll undoubtedly already have some idea of who your target audience is, but it always pays to be specific. An excellent place to start is by creating marketing personas to help give you a better idea of the demographics you'll be looking to market to. Marketing personas look at:
Age

Gender

Location

Purchasing habits

Online habits

Social media platforms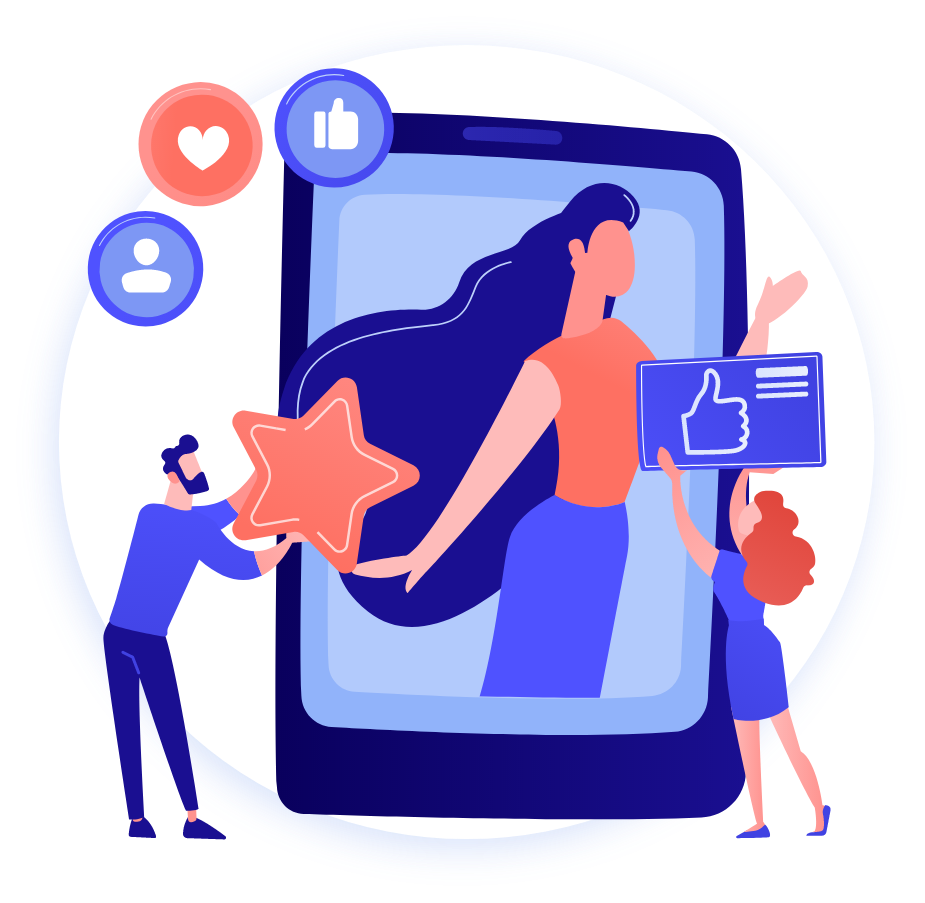 Identify the problem you're looking to solve
Fintech, at its core, is about selling a service that solves a problem. Services could include debt management, mortgage solutions or even global payroll schemes, but again, the more niche the better. By identifying and fully grasping what solution your technology provides and how this will appeal to your key target groups, you'll be in a much better position to create a laser-focused strategy. Make sure you know your target audience's financial pain points and focus any advertising and content marketing on how you can solve them.
Do some fintech SEO research
Search engine traffic has (and will be for the foreseeable future) always been an excellent way to drive brand awareness, boost sales and generate leads. No matter what they're looking for, people will usually opt for a Google search as a way to find what they need online.
By paying close attention to your search engine rankings and looking at different ways to boost your rankings (i.e. keyword research, backlink analysis, CWVs and technical SEO audits) you can start to generate organic traffic and rise above your competitors in the rankings.
Remember: SEO is a marathon, not a sprint. It can sometimes take between 6-12 months before you start seeing results, so be patient!
Develop a varied content plan
As cliche as the saying has become: content is king, and it doesn't look like it's going to abdicate the throne anytime soon. Whether you're looking to reach new audiences, promote a new service or nurture existing leads, creating high-quality, varied content is the answer. 
Content can be anything from:
Blog posts

Ebooks

Whitepapers

Videos

Email marketing

Infographics

Articles
In addition to creating content, it's essential to utilise fintech social media marketing strategies to help get your content seen by new and existing audiences. Social media sites like LinkedIn, YouTube and Facebook provide excellent platforms to share your content for free. However, if you're looking to reach a wider audience, most social media sites offer boosting services that help you reach target audiences that you believe will have an interest in your services.
Make your website mobile-friendly
In a world where a large percentage of online activity occurs on mobile devices, you can't afford not to have your website fully optimised for mobile users. This means ensuring that every aspect of your website can run at total capacity on a mobile device. Including:
Page loading

Image loading

Page response times 

Text size
Not only will optimising your website for mobile help improve the user experience (UX) it will also help improve your SEO ranking.
Your fintech marketing strategy: Make it Brainy
As previously mentioned, at The Brains we've worked with a number of fintech businesses to create bespoke digital strategies that have helped them achieve their business goals and generate fantastic ROI.
So, how do we do it? What makes us London's leading fintech digital marketing agency? It's our data-driven Brainy approach that goes the extra mile to ensure that our clients receive the best fintech digital marketing solutions available.
We could write a series of blogs on the different approaches we take to fintech marketing, but for time's sake, let's cover a couple of important ones.
Understanding buying psychology
Although the world of fintech marketing can seem somewhat "robotic", at times, here at The Brains, we believe that there is a much more human level to fintech marketing (and B2B in general). Therefore, we apply marketing psychology techniques to our fintech marketing strategies to help reach buyers on a more personal level. If you'd like to know how we do this, you can download our B2B marketing psychology guide for free.
Automated lead generation
Generating leads is the lifeblood of any business, and without it, no company can expect to succeed. At The Brains, we've developed an automated lead generation strategy called Leads-On-Tap, to help our clients generate unlimited leads without having to spend massive amounts on marketing and reducing CPL.
These are just a few of our proven techniques, but if you'd like to know more, get in touch, and we'd be happy to fill you in on how we can help your fintech business grow.
Keep up your fintech marketing momentum
In a constantly evolving market, fintech companies must stay on top of any market changes if they want to maintain any sort of momentum. What was relevant last week might be ancient history this week. The important thing to remember is that success isn't a destination; it's a mindset. Continuous improvement is paramount for any company that wants to have long-term success. Even the companies that hold the top positions in terms of profits, brand awareness and search engine rankings always have to adapt to changes to maintain their authority.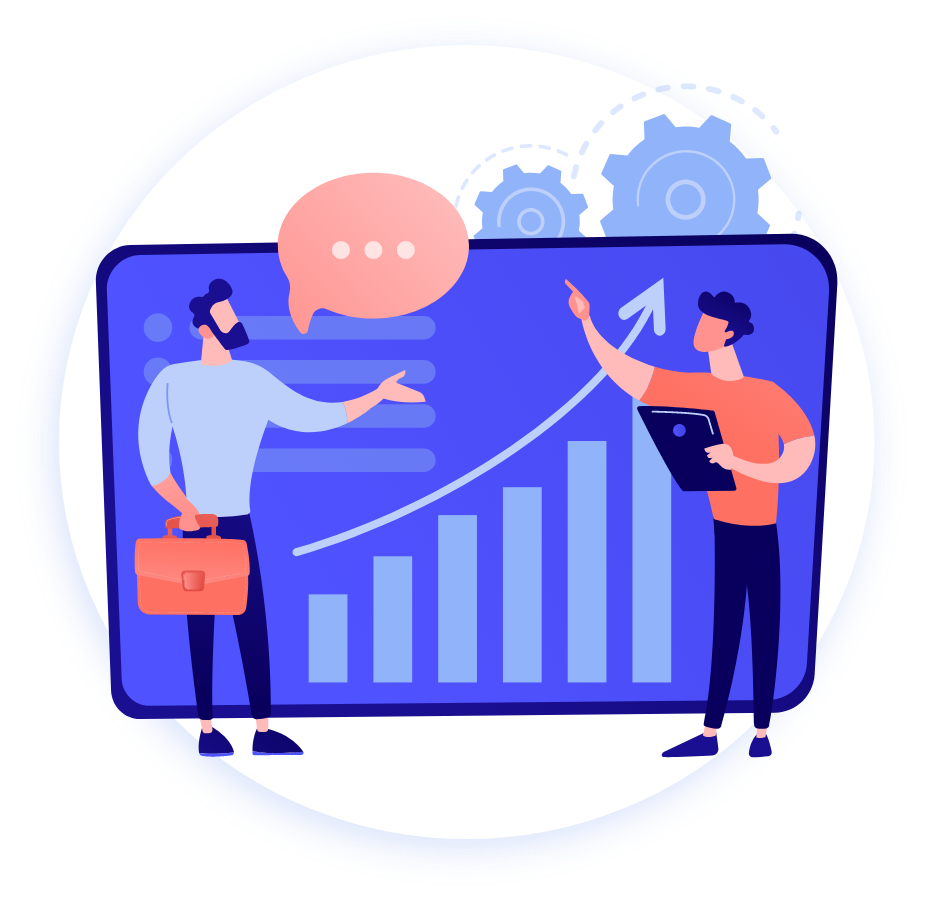 Focus and adaptability are the two most important factors in fintech marketing, and without them, it's easy to become yesterday's news and lose your momentum. If this past year has taught us anything, it's that things can change fast, and the companies that survive and come out stronger are the ones that move with the times.
Predictions show that all banking could be 100% digital in the coming years, which means that fintech marketing is set to soar! So, if you're looking to grow your business, now is the time to put your nose to the grindstone and start crafting your fintech marketing strategy.
Hire A Specialist Fintech Marketing Agency
With so much opportunity on the horizon for the fintech sector, it's important not to leave your marketing strategy to chance. By hiring a fintech digital marketing agency like The Brains, you'll be in a much better position to achieve success. We've worked on a number of successful fintech digital marketing campaigns that have seen fantastic results and consistently generated unbeatable ROI. 
If you'd like to know more about the services that we offer or how we can help you plan for the future, speak to us today to find out more.
Ready to schedule a free digital marketing consultation?