10 Steps to Developing a Fintech Digital Marketing Strategy
How to develop a powerful fintech marketing strategy that drives results
The financial services sector is rapidly adapting to the digital switch, and more and more banks and financial institutions are becoming almost entirely digital. Fintech is one of the world's fastest-growing industries, and as such, fintech marketing has seen enormous growth in recent years. What's more, this trend shows no signs of slowing down.
In this blog, we'll be looking at some of the recent changes to fintech marketing and what you can do to create a powerful fintech marketing strategy to help grow your business.

Need help with your fintech marketing?
The Brains is a specialist fintech digital marketing agency that can help your business build on industry trends and grow faster with targeted, effective fintech marketing campaigns.
Book a FREE consultation
What is fintech marketing?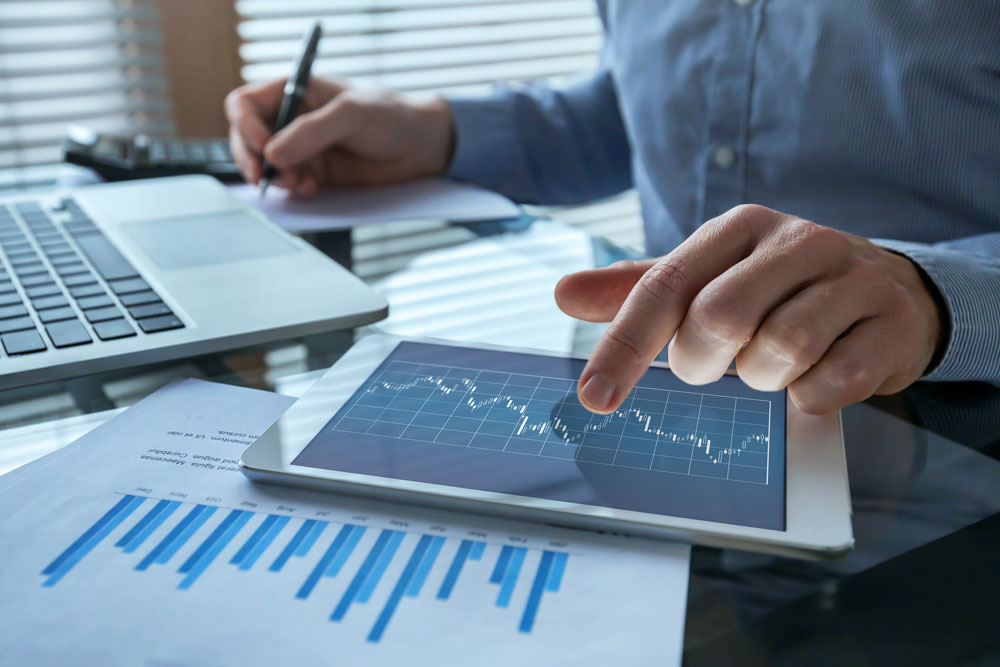 Before we delve into fintech marketing strategies, let's first cover what fintech marketing is. Fintech marketing is a new and specialised field that allows you to advertise and promote your financial technology business. Experienced Fintech marketing agencies can help you to take your business from strength to strength, reaching new users and establishing your name in your sector. Fintech marketing incorporates all tools and tactics used by fintech organisations to drive demand, business growth and customer loyalty.
Of course, fintech marketing relies on much the same fundamentals as other industry-specific marketing. It all boils down to your target market, and how best to reach them. An ideal fintech digital marketing strategy keeps the customer in mind every step of the way, while striving to grow your company's credibility and reputation.
What is changing in fintech marketing?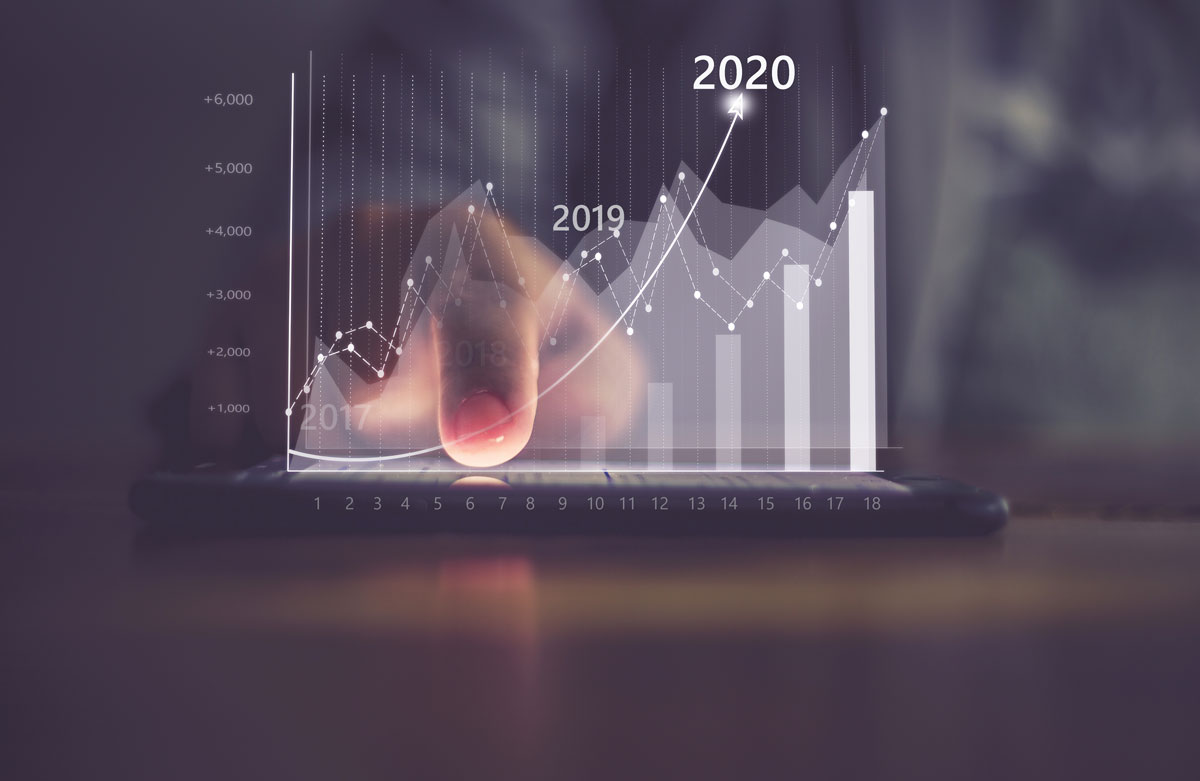 Like most things in 2020/21, fintech marketing saw some massive changes, with companies having to find new ways to market their services amongst the chaos of the Covid-19 pandemic. In a market built around trust between business and consumer, fintech companies were faced with the problem of building and maintaining relationships with clients in a marketplace where the future was far from certain. However, far from the turmoil that some people predicted, the fintech market saw some exceptional growth. According to one source, there are currently 96 fintech start-ups around the world, worth collectively $404billion. This rapid growth has seen many companies quickly adapting to the new landscape and, ultimately, emerging stronger.
You might be wondering how a fintech business could come out of the pandemic with higher margins than they did before, and the answer is quite simple. With everything moving online, fintech marketers were presented with a larger audience than before, which ultimately meant more opportunities to get creative with their marketing strategies. Not only that, but with banks and offices closed, businesses were forced to look at new ways to market their services, with most looking to fintech marketing agencies to help them advertise and attract new customers.
Fortunately for fintech marketers, it looks like these changes are here to stay. With people beginning to see the benefits of controlling all their finances online, it seems that banks and other financial institutions are beginning to catch up with modern marketing best practice; continuing to push their digital marketing strategies and invest heavily in generating leads online. Not to mention the need to provide user experiences that facilitate people who aren't particularly tech-savvy – in 2021, fintech marketing has focused massively on UX to ensure that online banking and trading can be accessed and used by anyone and everyone.
UX has also played a significant role in fintech SEO in particular, with companies looking to compete for the top spots by staying within the guidelines of Google's latest algorithm update (CWV), in which Google is paying close attention to useability, site speed and response times. In developing a better online experience for your users, you're helping to build trust – a key component in any fintech marketer's success.
Why you need a powerful fintech digital marketing strategy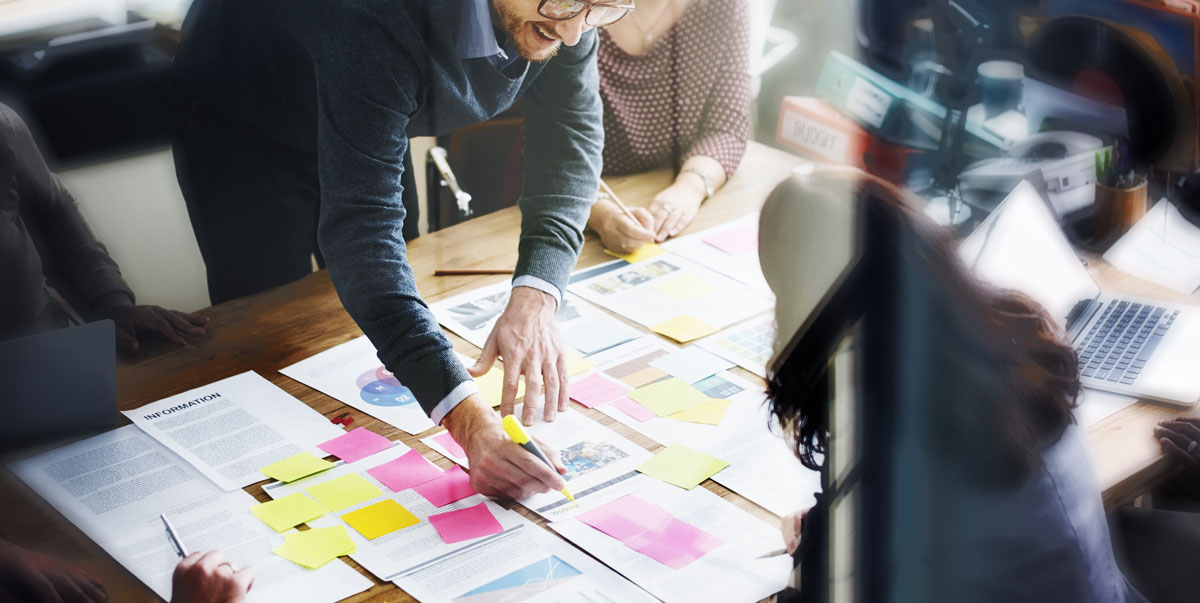 While of course, it all begins with building a great product, you cannot underestimate the benefits of creating a well-rounded and powerful fintech marketing strategy. Like most things in digital marketing, preparation is everything, and if you're looking to maximise your ROI and grow your business, you need to have everything in place before kicking off your marketing campaign. Granted, most strategies require a few tweaks and changes along the way, but having clear goals, metrics and KPIs in place from the outset can lead to great results.
Although the fintech boom that appeared during the pandemic has created many opportunities, it has also brought many new players to the game alongside traditional institutions who are well established within the space, making the market increasingly competitive. This is one of the many reasons why fintech companies should place large amounts of resources on ensuring that their strategy is watertight.
By doing some in-depth competitor research, companies can become market leaders and capitalise on any market changes. However, a big problem that fintech companies face is that fintech marketing can be a whole different ball game from fintech itself. Often fintech companies are faced with the difficult task of trying to sell their services without having much of an idea of how to create an effective strategy.
The solution? Hire a digital agency to ease the burden and craft an effective fintech marketing strategy on your behalf! As London's leading fintech digital marketing agency, we've worked alongside a number of fintech companies during the pandemic to help them adapt to the move to an almost entirely digital marketplace. The changes were difficult for some, but ultimately, businesses who chose to outsource their marketing strategies saw a significant ROI increase. If you're looking to get some agency expertise on your side to help move past your competitors, speak to one of our fintech marketing specialists for free.
Developing a fintech digital marketing strategy: 10 key steps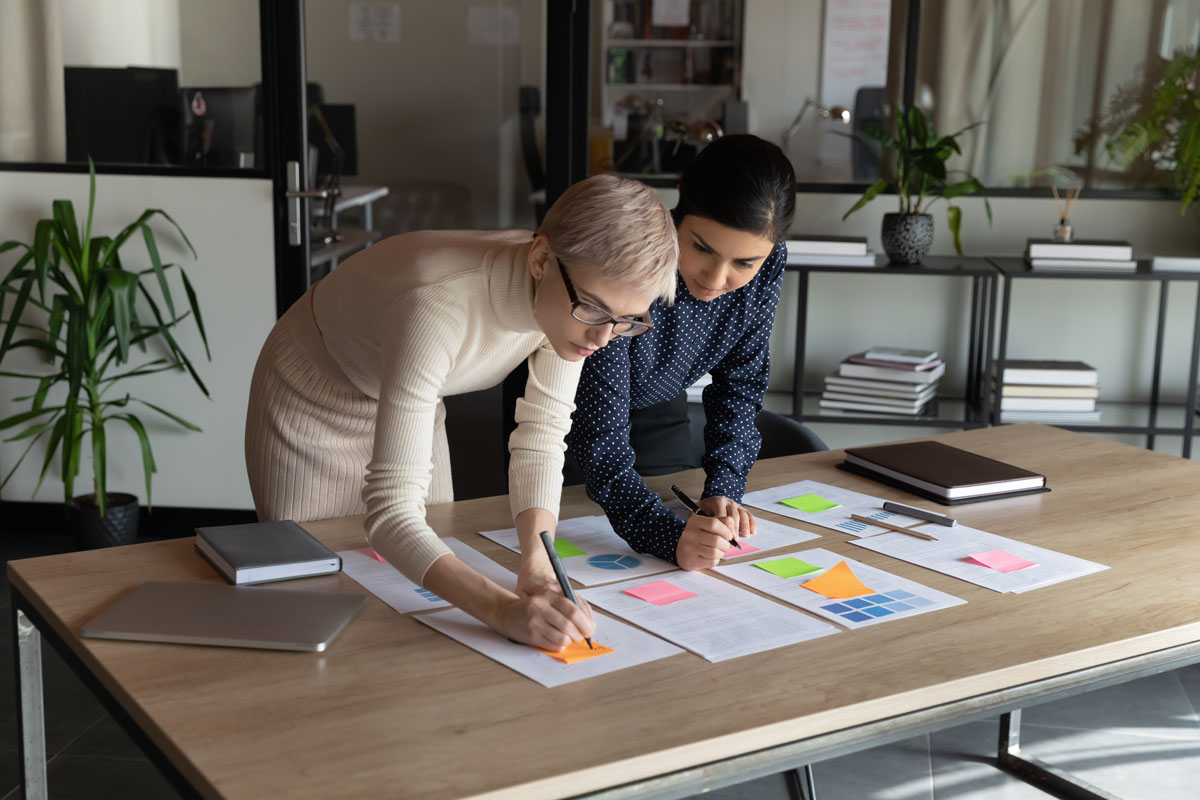 Regardless of whether you choose to create your own fintech marketing strategy or you outsource it, there's a couple of strategies you should know that will help you get a better grasp of how fintech marketing works.
1. Know your target audience
You'll undoubtedly already have some idea of who your target audience is, but it always pays to be specific. An excellent place to start is by creating marketing personas to help give you a better idea of the demographics you'll be looking to market to. Marketing personas look at:
Age
Gender
Location
Purchasing habits
Online habits
Social media platforms
The more specific about these personas you can be, the more effective you can make your targeting. Trying to market to too many people will only end up costing you more in the long term, not to mention that you could alienate your target audience by failing to address their unique needs. Having three or four, fleshed out and well defined personas will give you all the tools you need to create a well-tailored marketing strategy.
It's vital to remember just how vast fintech has become, with more and more SMEs appearing in recent years, offering a wide range of different services, looking to cater to the new post-pandemic landscape. And if this past year has taught us anything, it's that this trend will continue. So, by being laser-focused on your niche audience, you can market directly to prospects who have a high chance of becoming sales qualified leads (SQLS).
2. Identify the problem you're looking to solve
Fintech, at its core, is about selling a service that solves a problem. Services could include debt management, mortgage solutions or even global payroll schemes, but again, the more niche the better. By identifying and fully grasping what solution your technology provides and how this will appeal to your key target groups, you'll be in a much better position to create a laser-focused strategy. This relies on a thorough understanding of your target audience's pain points and problems.
As counter-intuitive as it sounds, your marketing strategy should not be focused and built around getting you sales. While that is the endgame, start from a customer-centric mindset and instead tailor your marketing towards how you can help solve their issues. Working in this way allows you to garner trust and greater awareness of your services.
Remember that it's important to educate your audience and let them know how you intend to solve their problem, as your prospects are unlikely to purchase your services if you cannot adequately explain your strategy. Granted, you don't want to give away your solutions off the bat, but by providing content and statistics that showcase your abilities, you will be in a much better place to generate a conversion. An effective way to do this is by producing case studies that display quantifiable data to show how your services have helped your previous clients.
The goal is to establish trust and let your prospects know that their money is in safe hands if they purchase your services.
3. Do some fintech SEO research
Search engine traffic has (and will be for the foreseeable future) always been an excellent way to drive brand awareness, boost sales and generate leads. No matter what they're looking for, people will usually opt for a Google search as a way to find what they need online ("just Google it!").
By paying close attention to your search engine rankings and looking at different ways to boost your rankings (i.e. keyword research, backlink analysis, CWVs and website SEO audits) you can start to generate organic traffic and rise above your competitors in the search results.
This doesn't just mean optimising your content – although that certainly helps! You should also be looking at how mobile friendly your site is (we'll look at that more in depth later), how easy it is to find key information, and other elements of your website as a whole.
Another important factor regarding SEO is the authority that a high search engine ranking brings. By having your business in the pole positions on the SERPs, you're making a statement that you are an industry leader, so much so that tech giants such as Google feel you deserve the top spot. As a result, the effectiveness of having a well planned and executed fintech SEO strategy cannot be underestimated.
As a result, you should place a considerable emphasis on diverting time, energy, and budget into creating an SEO strategy that will maximise your search engine ranking position. If in doubt, speak to one of our SEO experts here at The Brains. We're one of the UK's leading SEO agencies with specific experience in driving results for fintech brands.
Remember: SEO is a marathon, not a sprint. It can sometimes take between 6-12 months before you start seeing results, so be patient!
4. Develop a varied content plan
As cliche as the saying has become: content is king, and it doesn't look like it's going to abdicate the throne anytime soon. Whether you're looking to reach new audiences, promote a new service or nurture existing leads, creating high-quality, varied content is the answer.
Content can be anything from:
Explainer videos

Blog posts

Ebooks

Podcasts

Whitepapers

Videos

Email marketing

Customer testimonial videos

Infographics


Knowledge base articles

Off-site content, including guest posts

Deciding the content that you want to create should be easy if you've built your buyer personas well. Understanding your target audience's online habits will help to determine the most effective content types to create. For example, if you know that one of your personas spends a lot of time consuming their media on YouTube, you'll want to explore your video marketing proposition in order to meet this group where they're already spending their time.
Your personas will also help determine what kinds of topics you're making content about. As we've discussed above, your marketing focus is on how your services can solve the specific problems of a target group. Knowing their questions, pain points, and frustrations will give you a great overview of the types of topics you should be covering.
If content is king, distribution is it's queen, so in addition to creating content, it's essential to utilise fintech social media marketing strategies to help get your content seen by new and existing audiences. Social media sites like LinkedIn, YouTube and Facebook provide excellent platforms to share your content for free. However, if you're looking to reach a wider audience, most social media sites offer boosting services that help you reach target audiences that you believe will have an interest in your services.
Bear in mind, you'll also want this content to drive rankings as well as conversions – we have a variety of SEO copywriting services to help you create content and also offer link building services to help you with content outreach.
5. Finesse your fintech social media strategy
Regardless of your thoughts on social media, it's here to stay, and if you're looking to take your business to the next level, it's vital that you invest in some form of fintech social media marketing. Studies show that over 77% of adults in the UK use some form of social media, which means there's enormous potential to use it to your advantage to reach new audiences, engage with your current customers and bring back old ones.
However, if you want to get the most out of fintech social media marketing campaigns, you need to be laser-focused on your target audience and which platforms they use on a regular basis. Much like social media, the world of fintech is vast, so there is no singular platform that guarantees success – it's a case of doing some research to find which channels will be most effective for your campaigns.
With this in mind, let's have a look at some of the benefits of fintech social media marketing:
Creates a line of communication between you and your audience, which allows you to better understand the customer experience and issues they may have with your service.
Establishes trust with your target audience – let's be honest, people aren't always overly trusting when it comes to allowing strangers to handle their money. But with an effective fintech social media strategy, you can build a high level of trust and transparency by sharing information, communicating directly with customers and showing a more human side to your business.
It separates you from your competitors – granted, your competitors might also be using social media, but if you can communicate who you are as a brand and what values you hold, you allow yourself to stand out from the crowd and show what makes you different from other fintech businesses.
6. Make your website mobile-friendly
Mobile is taking over. Have you considered the amount of time the average person spends on their mobile device? In the US, the average time is 3 hours and 43 minutes, and in the UK this stat stands at 3 hours and 23 minutes. More than ever, we're using our phones to work, live, and search. Furthermore, mobiles account for over 50% of online searches, now surpassing desktop.
In a world where a large percentage of online activity occurs on mobile devices, you can't afford not to have your website fully optimised for mobile users. This means ensuring that every aspect of your website can run at total capacity on a mobile device. Including:
Page loading
Image loading
Page response times
Text size
Remember, mobile is all about convenience, user experience and speed. If your website is cluttered with pop-ups, widgets and other unnecessary content, the overall experience will be frustrating to your user, and they will leave your site in moments, worsening your bounce rate.
Not only will optimising your website for mobile help improve the user experience (UX) it will also help improve your SEO ranking. As a technical SEO agency, we know that it's not just your site visitors who are looking for a clean, easy-to-navigate experience; Google and other search engines also use this as an indicator of a well-managed and maintained site. Impress Google and you'll find that your site might start climbing up the SERP.
7. Perfect your bold and brave fintech branding
– "Fortune favours the bold"
While this might sound cheesy, it's an important ethos to have when developing your fintech brand. Your potential customers aren't going to remember a brand that played it safe – they will remember the brand that took chances and planted their flag and said, "We're here!" The right branding can elevate any marketing strategy by giving your audience more to latch on to. It's how they talk about you to their friends and family when they're (hopefully!) recommending your services It's how new customers can interact with you online and get answers to their questions. A bold brand gives them more to grab and identify with, bringing in new leads and conversions.
The world of fintech can sometimes seem a bit monotonous, with companies focusing on delivering facts and statistics – while this is important (and something you should continue to do), there's no harm in getting creative with your branding strategy to help keep your company in the back of people's minds. Whether it's through your copy, imagery or video content, don't be scared to push the boat out a little and try something new.
And when you've found something that works, stick with it. Your identity is everything, and it pays to be consistent. Not only does it show confidence, but it will also be memorable.
8. Create effective ad campaigns
In a time where paid advertising is taking the digital world by storm, every fintech business should be looking to maximise its advertising potential by investing in some form of paid ad service. Whether it's Google, social media or video advertising, it's something every fintech business could benefit from.
One of the main benefits of paid advertising is that it's relatively easy to set up, and it doesn't have to break the bank if you can hire an agency to run your campaigns on your behalf. Here at The Brains, we offer automated paid ads management service that helps fintech companies create bespoke ads that are laser-focused on reaching their target audiences and creating conversions.
We've found that paid advertising services can help produce a number of valuable results, including:
More traffic
Higher conversions
Improved brand awareness
Increased retention rates
9. Build valuable backlinks to your fintech business
For those familiar with SEO, you'll be aware that what worked last year might have no relevance today. But that's SEO, and the key to successful SEO is being able to adapt to the constant changes.
In 2021, the name of the game is backlinks, so if you're looking to get your fintech company ranking in the search engine ranking pole positions, you need to start generating high-quality backlinks.
Generating backlinks isn't always easy; often, it's an uphill battle that can take time and effort to acquire. However, the results can be fantastic in terms of the SEO potential and in terms of establishing yourself as a market leader. People who see credible websites linking out to yours will view you as an authoritative figure within your industry, which boosts your brand image and will generate interest in your business. 
Take a look at our link building services page to find out more.
10. Understand the impact of video on your fintech marketing campaign
With YouTube being the second most visited website globally, you cannot underestimate the power of video – whether it's someone looking for informational guides on how to change a tyre, or someone looking to learn to invest in crypto, YouTube has the answer.
So, if you're a fintech company looking to increase your outreach, engage with your audience or demonstrate how your product or service works, you should be creating video content. Not only will it provide your viewers with information regarding what you have to offer as a business, but video content also goes a long way in helping people familiarise themselves with you and your company.
One of the best features of utilising video content is that outside of purchasing the hardware to create your videos; it doesn't have to cost you millions to make an impact. Often it's the most straightforward videos that provide the best information that performs the best. However, if you really want to invest in your content creation process, there's a lot of room to get creative and push boundaries to truly make yourself stand out.
If this is starting to sound appealing, now is the time to take action and begin making your own videos. The fintech market for videos has still to fully reach its potential, which means that companies looking to get ahead still have some room to stake their claim.
Your fintech digital marketing strategy: Make it Brainy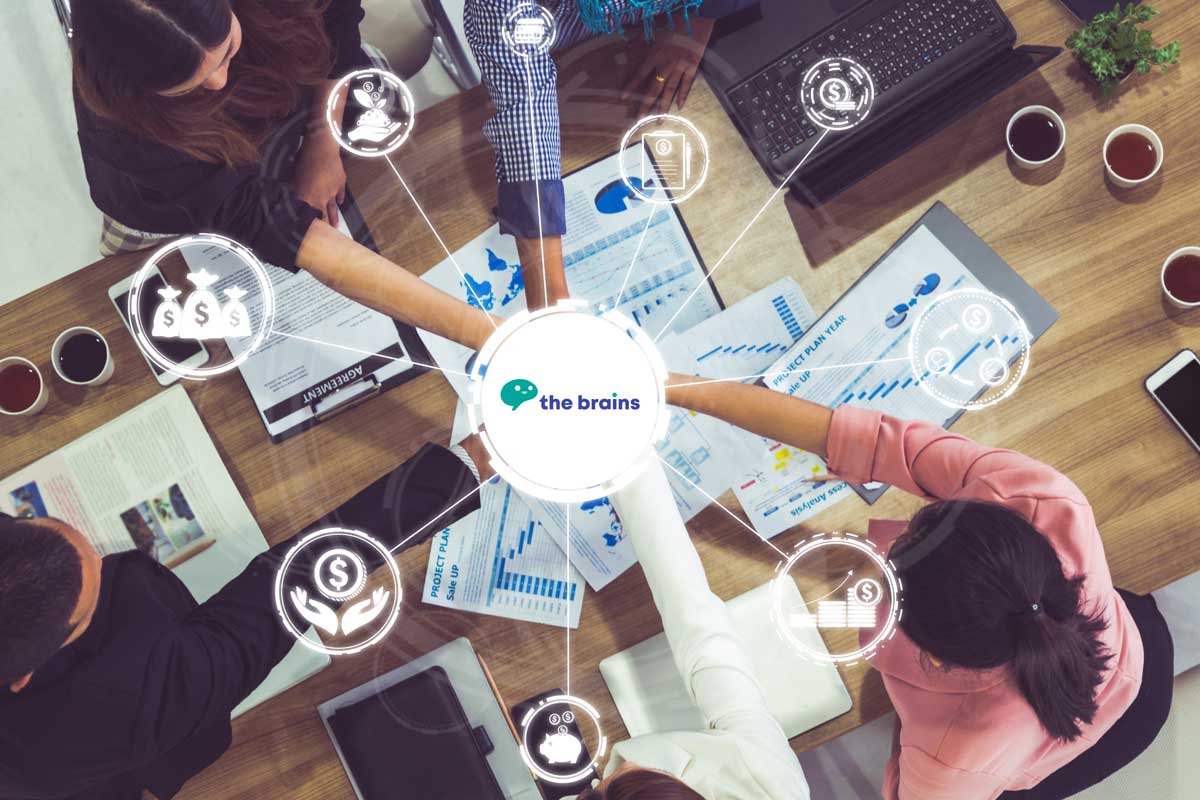 As previously mentioned, at The Brains we've worked with a number of fintech businesses to create bespoke digital strategies that have helped them achieve their business goals and generate fantastic ROI.
So, how do we do it? What makes us London's leading fintech digital marketing agency? It's our data-driven Brainy approach that goes the extra mile to ensure that our clients receive the best fintech digital marketing solutions available.
We could write a series of blogs on the different approaches we take to fintech marketing, but for time's sake, let's cover a couple of important ones.
Understanding buying psychology
Although the world of fintech marketing can seem somewhat "robotic", at times, here at The Brains, we believe that there is a much more human level to fintech marketing (and B2B in general). Therefore, we apply marketing psychology techniques to our fintech marketing strategies to help reach buyers on a more personal level. If you'd like to know how we do this, you can download our B2B marketing psychology guide for free.
Automated lead generation
Generating leads is the lifeblood of any business, and without it, no company can expect to succeed. At The Brains, we've developed an automated lead generation strategy called Leads-On-Tap, to help our clients generate unlimited leads without having to spend massive amounts on marketing and reducing CPL.
These are just a few of our proven techniques and marketing tools that could revolutionise your business, but if you'd like to know more, get in touch, and we'd be happy to fill you in on how we can help your fintech business grow.
Keep up your fintech marketing momentum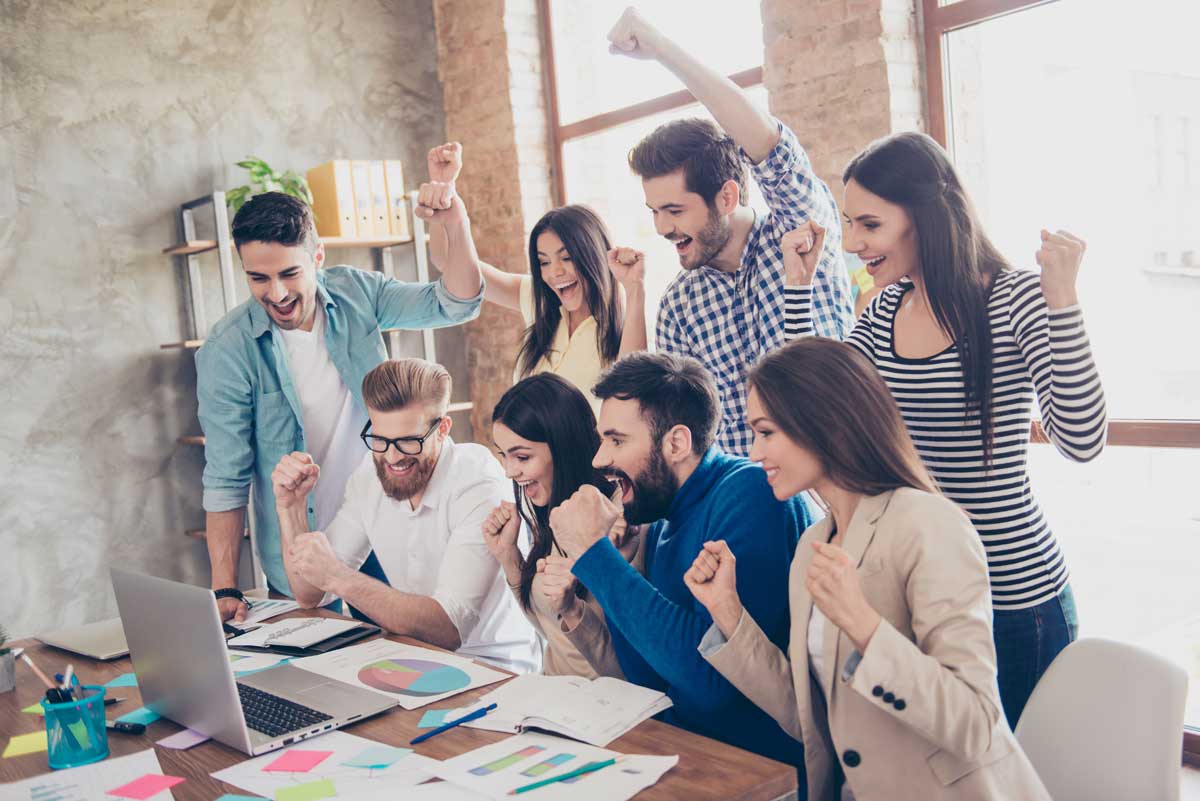 In a constantly evolving market, fintech companies must stay on top of any market changes if they want to maintain any sort of momentum. What was relevant last week might be ancient history this week. The important thing to remember is that success isn't a destination; it's a mindset. Continuous improvement is paramount for any company that wants to have long-term success. Even the companies that hold the top positions in terms of profits, brand awareness and search engine rankings always have to adapt to changes to maintain their authority.
Focus and adaptability are the two most important factors in fintech marketing, and without them, it's easy to become yesterday's news and lose your momentum. If this past year has taught us anything, it's that things can change fast, and the companies that survive and come out stronger are the ones that move with the times.
Predictions show that all banking could be 100% digital in the coming years, which means that fintech marketing is set to soar! So, if you're looking to grow your business, now is the time to put your nose to the grindstone and start crafting your fintech marketing strategy.
Hire A Specialist Fintech Marketing Agency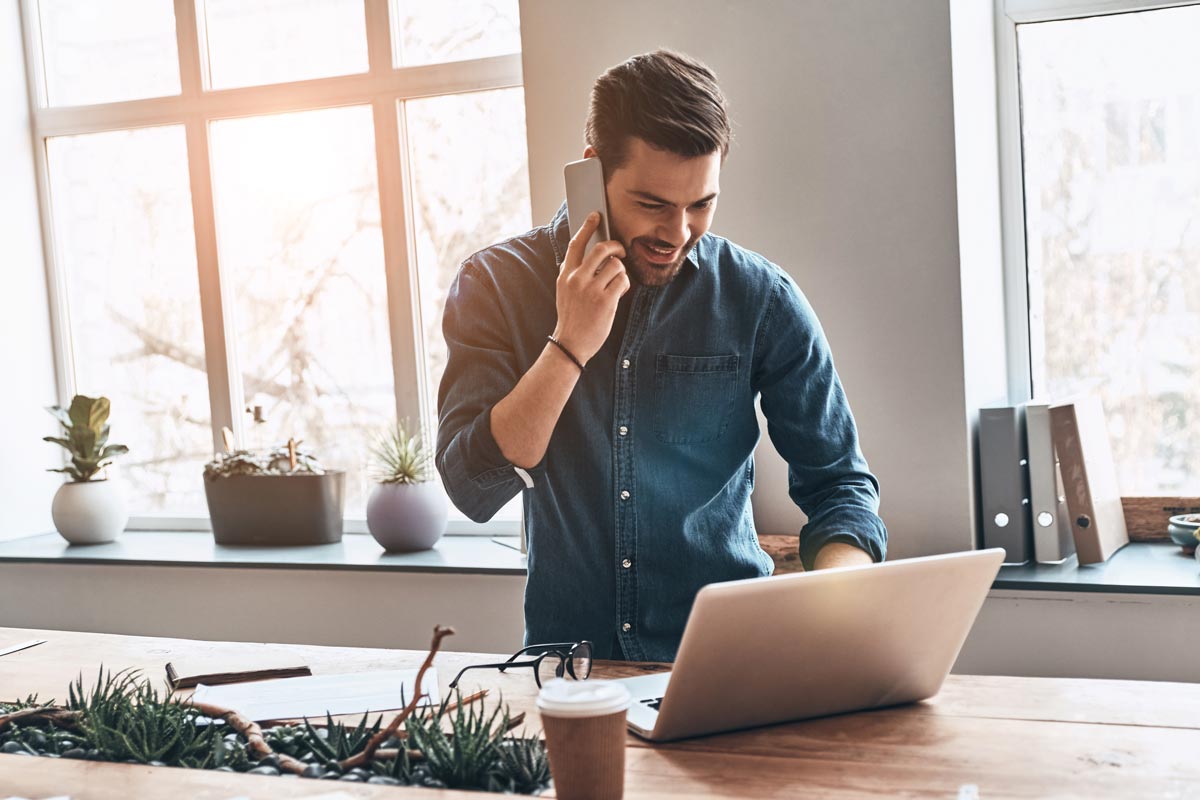 With so much opportunity on the horizon for the fintech sector, it's important not to leave your marketing strategy to chance. By hiring a fintech digital marketing agency like The Brains, you'll be in a much better position to achieve success. We've worked on a number of successful fintech digital marketing campaigns that have seen fantastic results and consistently generated unbeatable ROI.
If you'd like to know more about the PPC, lead generation, email marketing, social media or SEO services that we offer or how we can help you plan for the future, speak to us today to find out more.
Ready to schedule a free digital marketing consultation?