Digital marketing for small businesses: how to create conversion-driving campaigns on a tight budget
As one of London's leading search engine marketing agencies The Brains knows what it takes to help businesses reach their potential. We've worked with businesses of all sizes to help them grow and generate quality, long lasting leads. The journey is never easy, and things don't always go as planned, but that shouldn't dissuade you from pursuing your dream! This guide will help you create conversion-driving campaigns for your small business, and make best use of your digital marketing budget.
Quick digital marketing tips from our agency experts
Here are some quick top tips on how to avoid common pitfalls when beginning your digital marketing journey.
Although you might be on a budget, please don't just go for the cheapest option when hiring a digital marketing agency unless you are sure they are . You could quite quickly end up throwing your money at the wall and achieve next to nothing.
It might end up costing you a bit more initially, but spending a little extra on hiring a competent digital marketing agency will help you generate more quality leads and traffic in the long run.
Start doing some research into the fundamentals of digital marketing. Even if you're going to be hiring a digital marketing agency to do most of the heavy lifting, it doesn't hurt to know a thing or two.
We constantly update our Blogs and YouTube channel to educate our audience on digital marketing trends and what to watch out for. You might also want to check out our Ebook,  Leads On Tap, which is our comprehensive guide on how to generate leads cost-effectively and efficiently.
By doing your own research, you already put yourself ahead of the cheapest digital marketing agencies that are there just to take your money.
Do as much research as possible about your product or service. There's no doubt that whatever it is you're offering, it's most likely changing and evolving all the time.
Look for podcasts, blogs or any other type of content that discusses your product or service. It will pay in the long run to know more about your product than anyone else. 
If you get lazy and fail to pick up on a market trend or shift, you could easily lose out to one of your competitors. As the saying goes, 'fail to prepare – prepare to fail.'
Engage with your potential customers, whether it be through social media, blog posts or even in person. People prefer to purchase from businesses who offer authentic customer experience. 
This applies to every step of your customer's journey – from initial interest to purchase; your customers want to feel valued, and they're much more likely to return if they do!
'DO' – Focus on lead generation early on. Without leads, your business cannot grow, so it's vital to make lead generation a priority from the get-go. By having quality leads, you're guaranteed to improve conversions.

'DON'T' – Go for the cheapest option when hiring someone to help you with the planning and execution of your digital marketing strategy. Counting pennies and going with the cheapest option will cost you in the long run. Your strategy will most likely be poor and will lead to bad results.

'DO' – Spend time doing some quality research about the product or service you're offering. This will help you identify your target audience and give you more of an idea of how to reach them. If you know what it is you're offering, who's going to want it and where those people are, you're in a brilliant position to put together a quality digital marketing strategy.

'DON'T' – Become lazy with your content. If you already have leads or you're looking to generate more, having consistent, good quality content is the way to go. If your target audience sees that your content is inconsistent, they will lose interest.

'DO' – Reach out to experts to ask for some quality advice about how to plan and deliver a quality digital marketing strategy that will see you get the most out of your budget. The Brains offer

free consultations

to small businesses looking for expert advice.
Popular digital marketing strategies – are they right for small businesses?
What you offer as a business will dictate what digital marketing strategy you should implement. At The Brains, we know that one size doesn't fit all, so that's why every digital marketing strategy we create is unique to each business we work with.
Read on for our list of common digital marketing strategies that you might want to consider for your next campaign.
Social media marketing – best for brand awareness
Using social media to grow your business can be a great way to create awareness and drive sales. However, there are a few pitfalls that any small business owner should be aware of prior to embarking on a campaign.
One of the most common social media marketing strategies is brand awareness campaigns. However, If you're on a small budget, you might want to consider other options. Brand awareness campaigns on social media aren't focused enough on conversion rates, so you could end up blowing what little budget you have on something that won't generate quality leads.
Instead, you might want to consider a more conversion driven campaign on Facebook or a lead generation campaign on Linkedin, if you're B2B. With these types of campaigns, you have more chance of acquiring quality leads and boosting your ROI. These types of campaigns allow you to narrow down your target audience so you don't waste any of your budget on marketing to people who have no potential to become customers. 
The Brains specialises in social media marketing campaigns on Facebook, LinkedIn, Youtube and Instagram.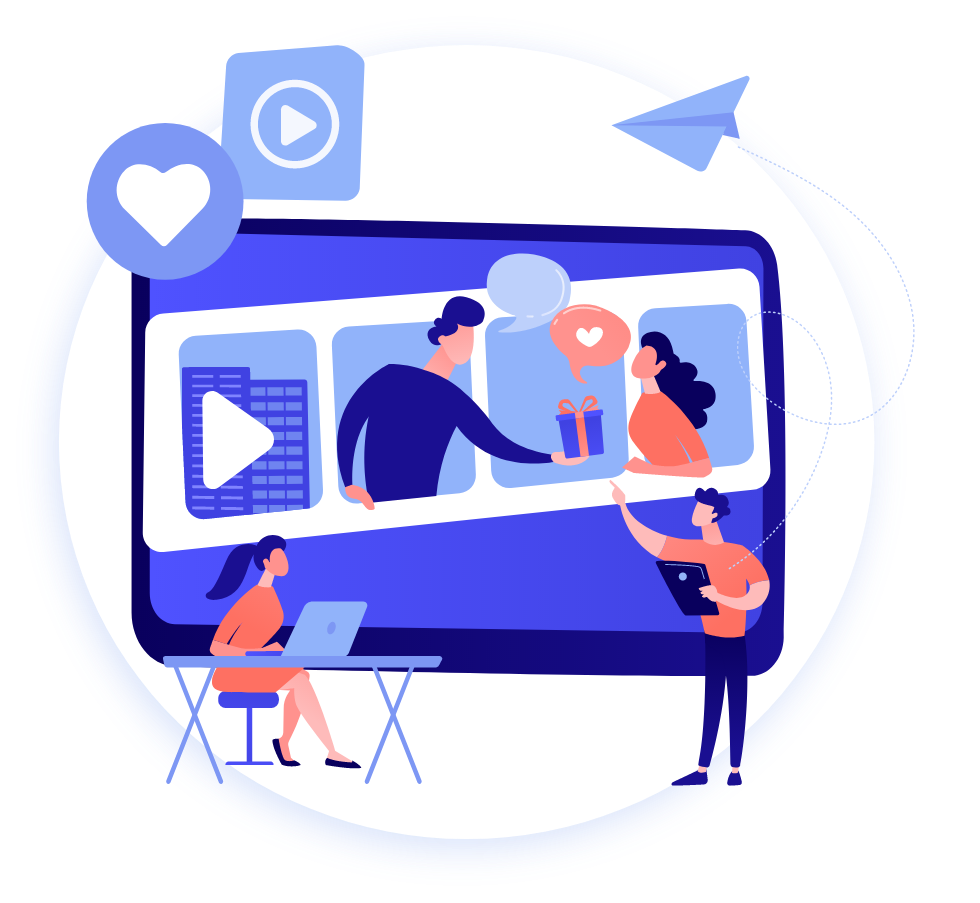 PPC – best for bigger budgets
Pay Per Click is fast becoming one of the popular digital marketing techniques out there, and is in fact a very straightforward concept: people bid on keywords to have at the top of a Google search page.
For example, several vegan delivery sites might bid on the term, 'vegan recipes'. The company who bids the highest will have their ad at the top of the page when you search for "vegan recipes." 
As the name suggests, every time someone clicks, you pay Google a fee. It's an effortless way to get your ads noticed and it can help you jump to the front of the search engine queue.
However, depending on your chosen keyword, PPC can become very expensive, especially if you're bidding for a popular term. A report made last year saw some words were costing businesses $54 per click
If you are on a smaller budget, we recommend testing the waters with cheaper terms and prioritising your goals so that you don't blow all your budget in one go. Throwing your entire budget on popular key terms could end up costing you a lot of money without generating the leads to supplement your costs.
Here at The Brains, we're laser focused when it comes to implementing the best PPC strategy for your business and your budget. We work with brands to set realistic campaign goals and KPIs so we can then create a strategy that is guaranteed to bring in results.
So, if you'd like to know more about how we can help your business grow chat to  one of our experts!
Web design and development – best for sales
Having an aesthetically pleasing website is a great way to attract people to your services. Stats have shown that people are more likely to spend money on a site if they find it visually pleasing. 
However, looks aren't everything, and there are a few other factors you may want to consider before giving a chunk of your budget to a web designer.
Although your website might look great, you want to ensure that it has been mapped out correctly. By having a proper site map, users will find it easier to navigate around your site, which is a great way to boost sales, not to mention the huge SEO benefits.
If your site is well mapped out and your pages are properly linked, you have a much better chance of search engines finding your site. Search engines like Google, index websites based on the quality of internal and external linking. So, you also want to consider having other websites backlinking out to your own to further enhance your sites SEO.
However, backlinking to your site can end up being very costly and ineffective unless you know what you're doing or you're a lead generating expert. Here at The Brains, we offer a variety of link building services and SEO services to support businesses with link-building.
If you'd like to get some free advice on how to get the most out of your website, speak to a brain today.
How to choose the best digital marketing strategy for your small business
Picking the right digital marketing strategy can be difficult if you don't have the experience to know what works. The best way to start is by identifying your business goals before spending any money.
Before implementing any digital marketing strategy, you need to have a clear idea of what you want to achieve. If you can't specify what you want to get out of your small business, you could spend way more than necessary on various marketing strategies and make other avoidable mistakes.
At The Brains, we offer an SEO consultancy service where we discuss and help clarify your business goals. Get in touch and find out how we can help. For now, here are a few useful tips. 
The first thing you want to consider is your target audience. You already have a product or service in mind, but to whom do you want to market it to? Take some time to think about this and try to be a niche as you can. 

As a small business, you want to pinpoint a group that wants or needs your services. This is arguably one of the most challenging stages of the digital marketing strategy process. However, it's vital that you get it right.

Now that you know who you want to market to, you need to start thinking about the location of your target audience. Location is essential for Content Marketing and SEO, as it dictates where you will distribute your content online.

Hire a professional digital marketing agency. This is the most crucial part of your strategy – hire a professional who has the right credentials to help your business grow. You might be reading this and thinking that digital marketing sounds like a walk in the park. But trust us, there are more pitfalls than what you might think.
The right digital marketing strategies can help your small business become a big success
Every business can benefit from having a well thought-out digital marketing strategy in place, no matter what size your company is currently.
Digital marketing can be a complex and challenging beast to wrestle with, especially if you don't know what you're doing – it's filled with buzzwords and acronyms that initially make little sense. But, at The Brains, we know what digital marketing strategies work best to define, reach and convert target audiences into quality leads. 
We've put together 5 'Do's and Don'ts,' that will help get the most out of your digital marketing strategy – these tips guarantee to maximise your budget, appeal to your target audience and improve conversions.
Schedule your free initial consultation
Here at The Brains, we have spent years putting together an elite team of experts in every area of digital marketing so that we can offer a service that is second to none. We're a full-service PPC, lead generation and SEO agency. To find out more about how we can help your small business stand out from the crowd, get in touch.
If you would like some complimentary advice, request a FREE consultation today!
Ready to schedule a free digital marketing consultation?