5 easy SEO tactics for those new to Search Engine Optimisation
Although you probably hear the term SEO (search engine optimisation) constantly in 2022, it's not a new concept, and the principles of it pre-date the internet! One of the earliest forms of SEO is yellow pages – yes, you heard that correctly – the yellow pages.
Back before the age of internet searches, company's used to jostle to appear first in the listings in the hopes that they would attract the most business. And, for the most part, this was the groundwork for SEO in the modern day. If you're wondering how valid this claim is, ask yourself, how often do you click the first link? A lot of us are probably going to say that it's most of the time.
The first link that appears on a search carries authority and presents itself as being a market leader, and it most likely is. Search engines like Google are incredibly particular about who ranks first and to achieve that number one spot requires some serious SEO effort to achieve. Gone are the days of the early 2000s and late 1990s where companies could manipulate their way to the top position through various different tricks and hacks. Google has since caught on and has set the rules which every website has to play by. But this is not a bad thing; Google provides most of the world with a search engine that helps link people to what they need without them having to do much heavy lifting.   
In this blog, we'll take a close look at some of the fundamental principles of SEO (search engine optimisation) to help you get a better understanding of best practice SEO strategy and how to plan your next campaign. We'll consider what search engines look for when they choose which websites to rank highly on SERPs (search engine results pages) and how factors like competitor analysis and mobile optimisation can play a huge part in the success or failure of your campaign.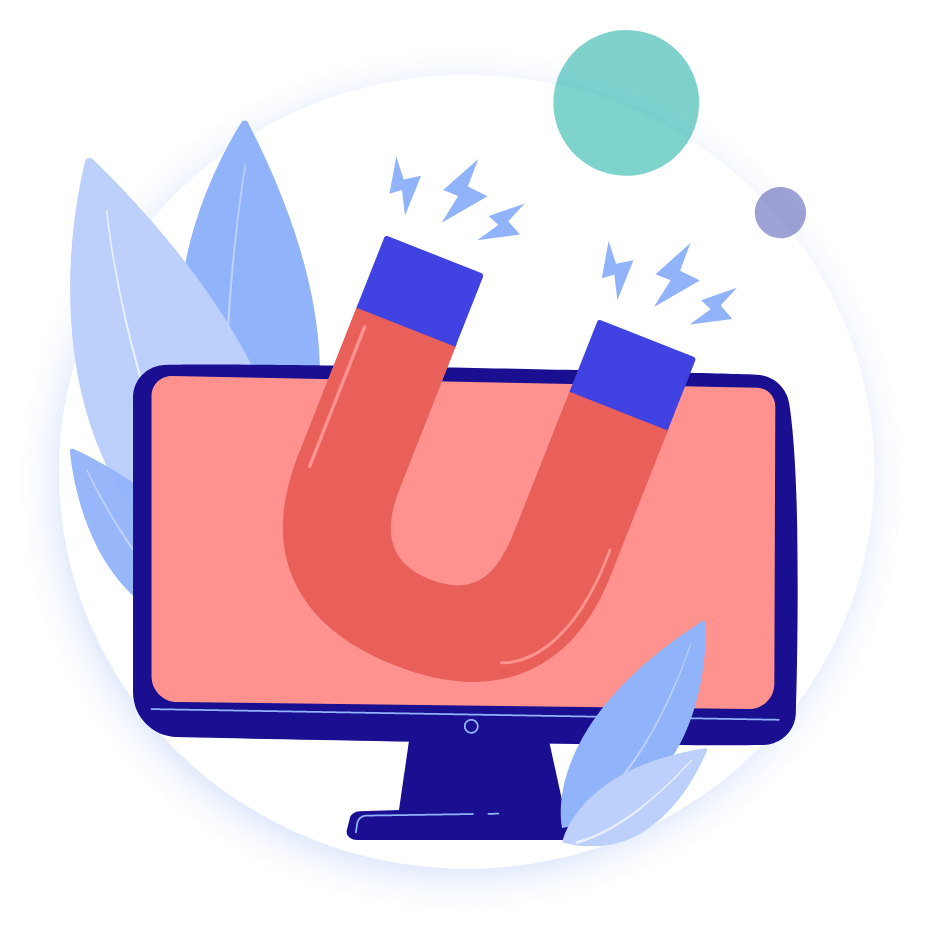 What is SEO and why do you need it?
By all means skip this section if you're already knowledgeable about SEO – but as a leading SEO agency, we believe it's important for all of our clients (and readers of our blog) to understand the basics before we move on to examining tactics.
SEO (search engine optimisation) involves increasing the visibility of your site using techniques such as content creation and link building. If you are choosing to partner with an agency, there will usually be a process of selecting relevant keywords which will be used to optimise content, including landing pages and blogs. This will be the first step in a long but rewarding optimisation journey. Once you have your keywords and a content marketing strategy in place, you will begin to see an increase in traffic, leads and conversions.
Get started with SEO at The Brains today!
Of course, there are a number of other elements that can be used in unison with SEO that can help to further improve the results you're seeing from any marketing efforts. Whether you choose to try a PPC campaign, email marketing or social media, optimising your site across a range of channels is guaranteed to increase your reach, and therefore your sales.
5 key SEO elements you need to know

The foundations of any good SEO strategy revolve around keywords and keyword research. Keywords are what search engines primarily pick up on when they create their rankings, so before you get to the number one spot on Google, you need to figure out what keywords will get you there!
If you're new to SEO and you're struggling to figure out which keywords you want to rank for, try using SEO websites such as SEMrush or ahrefs – both sites offer keyword exploration tools that will give you the data you need in terms of keyword difficulty and search volume. 
SEO keyword rankings can be cluttered and extremely difficult to penetrate if you don't have SEO expertise or if search engines like Google don't feel you've earned a top spot. That's why it's important to stay realistic when it comes to your SEO expectations, as getting to the front page is not always easy!
Here are a few things to consider when choosing what keywords you want to rank for.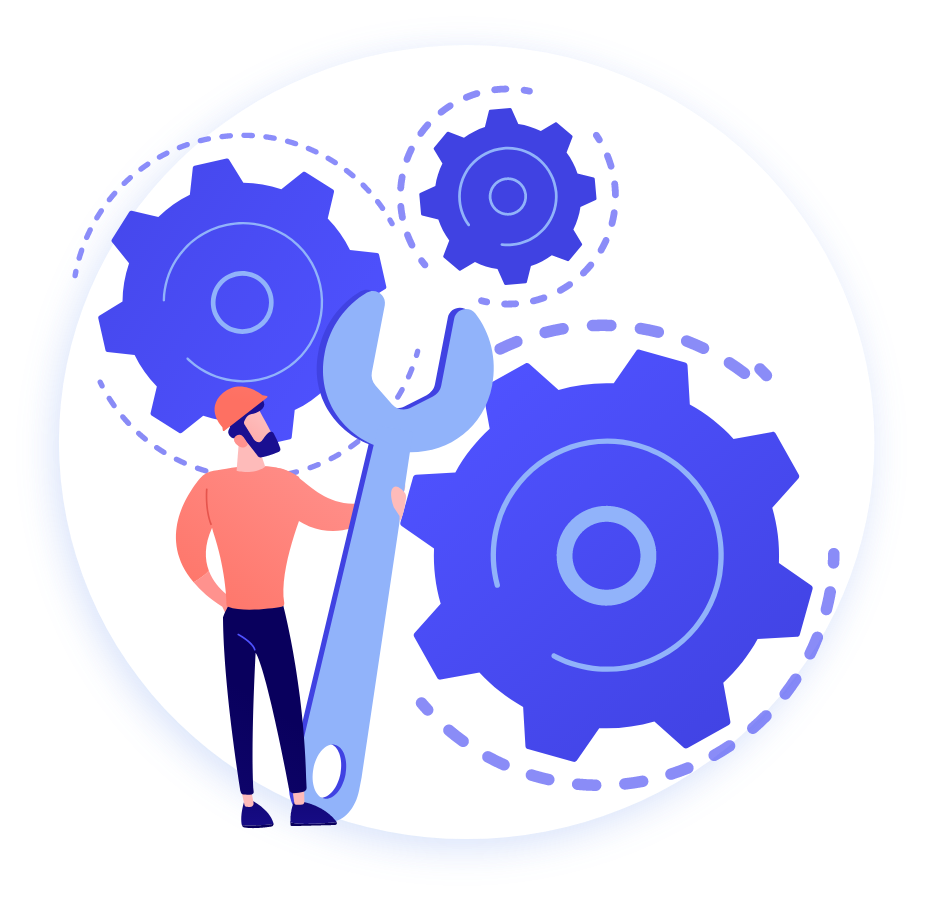 Single words vs long-tail keywords
If you're a business that specialises in software engineering and you're looking to grow your online presence, you're probably going to struggle to rank for a term like "software developer." At the time of this blog being written, the phrase "software engineering" has a keyword difficulty of 81% and a global search volume of 8.1k on SEMrush, which means getting to the front page of Google will be incredibly difficult. 
However, consider the long-tail keyword, "software development company", which has a keyword difficulty of 56% and a global search volume of 880 – it contains the words "software development", but it has an additional word that makes it less broad and therefore easier to rank for.
Consider both options before embarking on an SEO campaign and think about what keywords and phrases you have the best chance of ranking for. If you want to know more about keywords and what keywords will work best for you, speak to one of our experts about our SEO content services.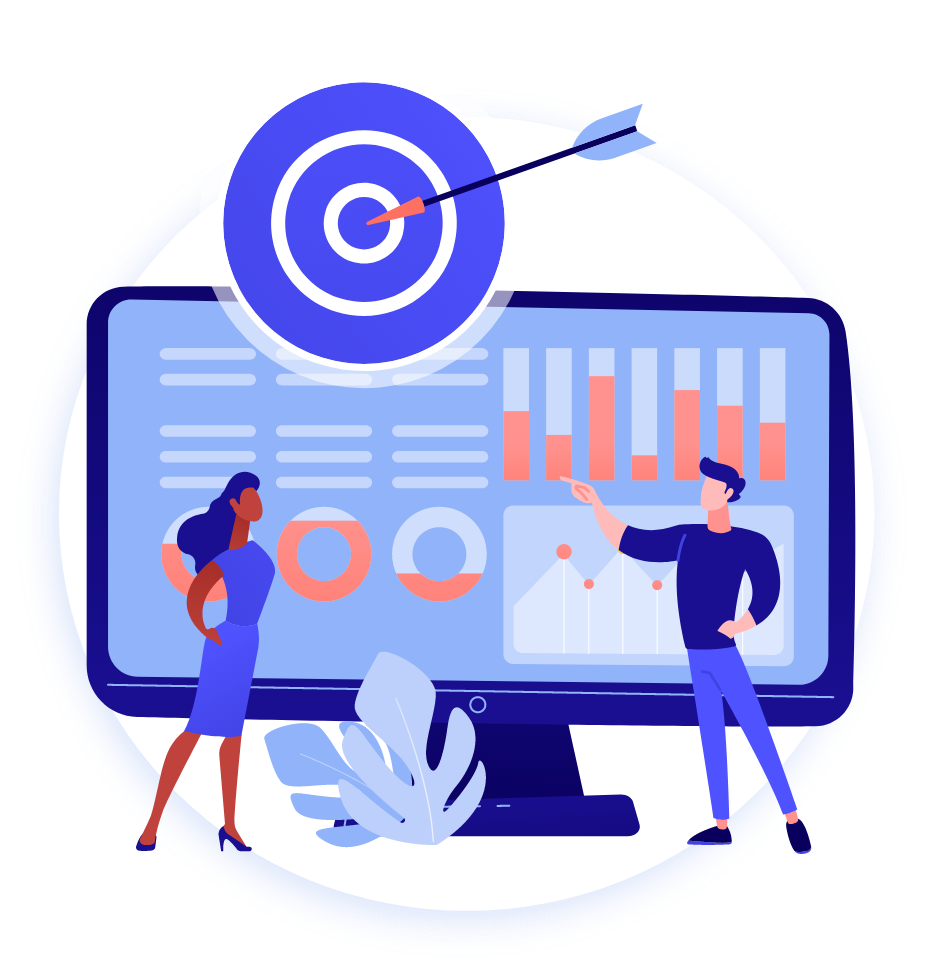 Understanding your competition
Identifying your competition and knowing how you rank alongside them will give you great insights into what you need to do to either maintain or reach the top spot.
Some of the key benefits of competitor analysis are:
Identifying your competitor's weaknesses and figuring out how to capitalise on them.

Identifying your competitor's strengths and implementing them on your site.

Discovering gaps in the market that none of your competitors are utilising.

Having a clearer vision of what steps you will need to achieve to take the number one spot.
We could write a series of blogs on competitor analysis, but to save time, let's look at some of the best ways to identify your competitors' strengths and weaknesses and how to adjust your SEO strategy accordingly.
Study backlinks. You may not have heard of backlinks if you're new to SEO, but backlink analysis plays a huge role in any SEO campaign. Backlinks are links to your website from other sites, and search engines like Google lookout for the amount/quality of backlinks to your website when they determine your rankings. Backlinks are difficult to build on your own at scale, and it's important to build backlinks from trusted sites – you can work with a link building agency to support you with this.
Study organic keywords

to see which keywords your competitors are targeting. This information will allow you to either compete with them directly or look to target other keywords they have missed out on.

Check the quality of their content.

Search engines like Google don't like it when you cram your content with keywords in the hopes that it will help you rank. In fact, they actively reduce your ranking. Google prefers organic content that meets the user's needs and provides useful information. So, look at your competitors to see if they are offering valuable information with the content that they are producing.

Analyse your competitors PPC ads

to see what style of copy they are using to encourage clicks. Look at things like call-to-action (CTA) and buzzwords, as you can incorporate these into your meta titles and descriptions. 

Check local SEO – Search your target keywords to see if there are any other companies offering similar services to you in your local area. Some keyword rankings depend on geographical location. A local SEO agency can support you with this if you are unsure.
Competitor analysis is never over, so it's important to keep a keen eye on what your competitors are doing if you want to stay ahead in the search engine rankings!
Making your website mobile friendly
When building or altering your website you always have to make sure that it can be accessed and operated from a mobile device. Studies show that up to 70% of internet browsing takes place on mobile devices so if you're looking to increase web traffic, mobile-friendliness is a must. This is particularly important if you're an ecommerce site, as over 65% of online purchases now take place on a mobile device.
These statistics haven't gone unnoticed by search engines like Google and Bing, and they are now taking mobile friendliness into account when determining their rankings (see our blog on Google CWV for more detailed information). Most companies are now adopting a "mobile first" policy which means that mobile friendliness is the first priority when creating web pages. Take this into consideration when you build or adjust your website!
If you're new to technical SEO, it might seem alien and difficult to understand – you might hear things like HTTPS, page loading speed and HTML tags and wonder what they mean. However, don't be intimidated or put off by these terms, people who have been doing SEO for decades can still struggle with the technical aspects of SEO.
Technical SEO is a difficult beast to wrestle with and it usually takes a long time for people to become proficient enough to carry out technical SEO practices that lead to quality results. With this in mind, it's definitely worth investing in some technical SEO assistance if you're looking to increase your search engine rankings.
At The Brains, we have an in-house technical SEO team who have decades of experience planning and carrying out technical SEO audits that have helped businesses make considerable leaps in their search engine ranking position. If you'd like to know more, you can speak with one of our experts by visiting our technical SEO agency page.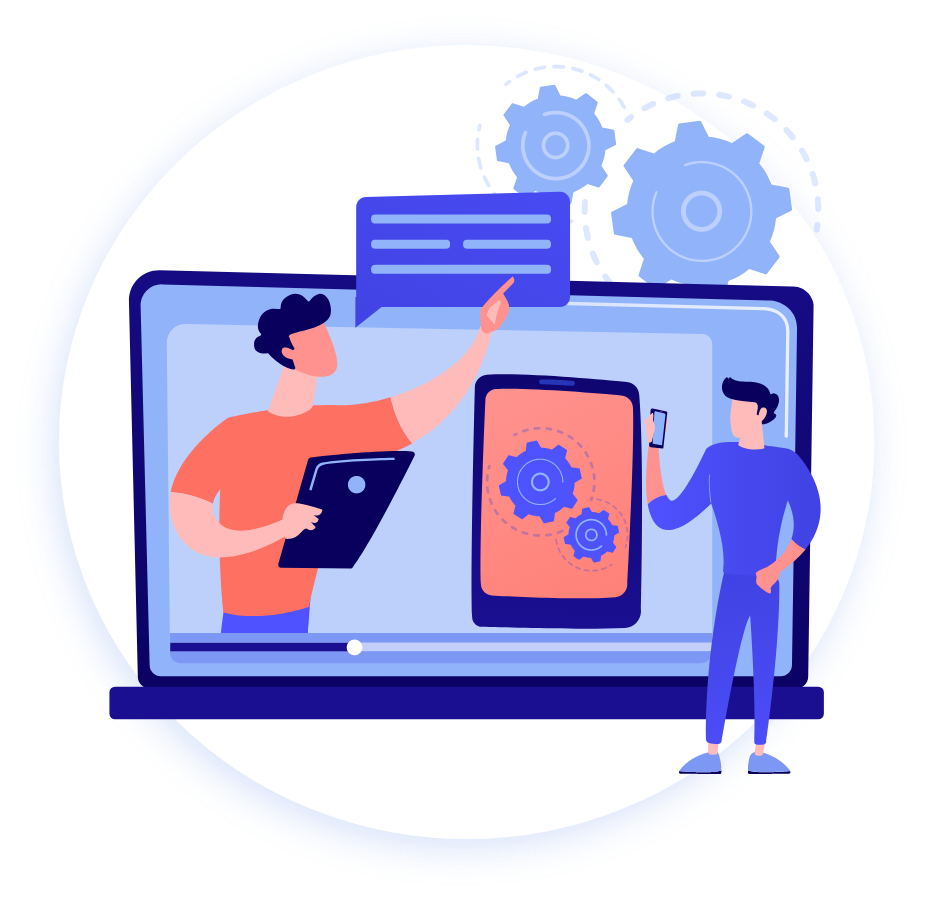 Creating quality content, keeping an eye on your competitors and investing some of your budget in technical SEO are all integral aspects of having a good search engine ranking, but with SEO – what worked yesterday might not work today. Search engines like Google are constantly changing their algorithms in order to enhance their user experience, so make sure that you always keep an ear to the ground to see if any updates take place.
The problem is, there really is no definitive way of knowing what Google is going to do next. At best, the top predictions are only guesses at the end of the day, so planning your SEO campaign strategy isn't always straight forward.
However, one thing that search engines like Google remain consistent with is user experience. So, if you can bet the house on one thing, it's that search engines will always value a good quality user experience when it comes to choosing their rankings.
Know your target audience
In everything we do, we always place a massive emphasis on identifying and understanding our target audience and what makes them require the goods or services that a business offers. Without this information, businesses don't stand a chance of generating leads or making sales.
So, before you start any SEO campaign, it's essential to understand your target audience as best as possible.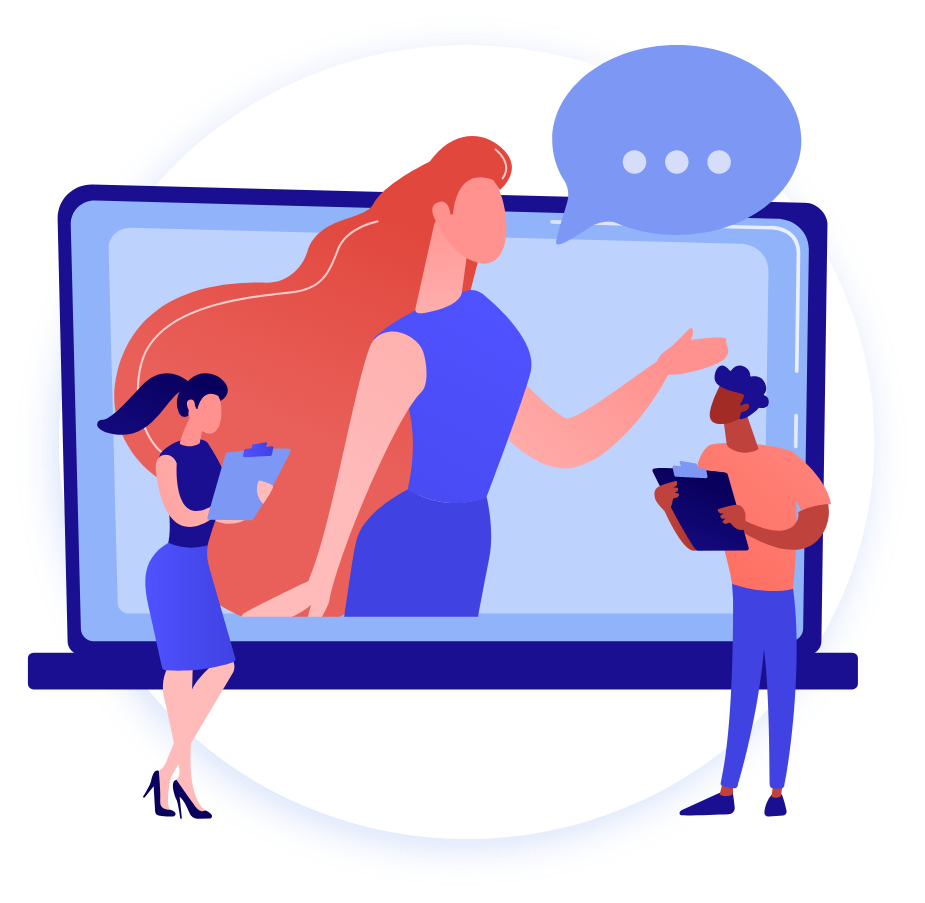 Who are they?

What motivates them?

What age are they?

Where are they located?

What are their interests?

What is their budget?
These are just a few of the questions that need to be asked to create a laser-focused campaign that will provide a fantastic ROI (return on investment). At The Brains, we use our Brainy Formula that combines buying psychology with leading industry insights to provide data-driven results that allow us to create campaigns that are targeted at people who are likely to make purchases.
Create a high-quality user experience (UX)
We've already covered this topic briefly, but here at The Brains, we believe that in 2021, user experience is one of the key tactics when it comes to high ranking SEO. Not only do Google value UX highly, but your website visitors also value a high quality experience, especially if you're looking to make a sale! So, let's look at some of the best ways to increase your website user experience to help improve your overall SEO rankings.
As you probably already know, people are becoming increasingly impatient when it comes to visiting websites – if you keep people waiting, they tend to leave and look elsewhere. The average time before they bounce is around 3 seconds, so you must have everything ready to go within that time frame.
If you're wondering about your site speed, you can use tools such as Test My Site, which will check to see how long it takes your site to load on both desktop and mobile. Alternatively, you can pay for a website SEO audit to better understand the technical health and speed of your site.
We often find that common causes of slow site speed are:
Poor web hosting

Large, unoptimised image files 

Unnecessary code

Ads that are not optimised for the web page
 Create content that is informative, digestible and easy to read on mobile
Creating content that is both valuable to the reader and meets the high demands of SEO is a balancing act that requires you to optimise your content with laser focus.
1. Keywords and search intent
Choose your keywords and create your content with search intent in mind. We covered keyword research at the beginning of this blog, but here at The Brains, we understand how important it is and how much of a dramatic difference it can make to your rankings.
Consider what your searchers will be typing when they are looking for your website. For instance, if you own a bike repair shop, people who search for 'bike repair' might not be looking for a bike repair shop; rather, they might just be looking for advice. So, you might want to consider using long-tail keywords like 'bike repair shop (insert location)', as searches who type this are clearly looking for a service and not just information.
2. Valuable content
We can't stress this point enough, but your content has to provide the reader with something of value. You can't just re-hash what someone else has said and expect to see results. When creating content, ask yourself: 
Will my readers take something away from this?

Am I offering a unique perspective?

What types of content are my high-ranking competitors producing?
Once you have started to answer these questions, you'll be better positioned to begin creating content that will rank. Also, don't forget to check your content for grammatical and formatting errors before you publish it! Too often, we see content that hasn't been properly edited, and if we can see it, you can be sure Google does too!
3. Mobile friendliness
Check to see how your content looks on mobile devices before publishing it – what looks good on a desktop can often appear cramped and hard to read on a mobile screen. Here are a few ways to optimise your content for mobile:
Break your text up into smaller paragraphs

Use bullet points and sub-headers 

Try to explain complex topics in a precise and straightforward manner. Doing this will also demonstrate a clear understanding of the subject to your readers
Always remember that you are trying to communicate with another person first and foremost!
Making your customers work to find what they want on your website is one of the easiest ways to get people to leave and look elsewhere. Your website should be easy to navigate, and conversions should happen with just a few clicks. At The Brains, we emphasise CRO (conversion rate optimisation) because we know how vital it is for driving revenue and encouraging customers to come back. 
Think of your website as a brick and mortar store. If it's hard to find what you want and the checkout desk is nowhere to be found, why would people bother even going in, let alone coming back for a second visit. 
A well-optimised website should also actively encourage conversions, not just help them along, and this is something Google pays close attention to. If they see that your website is well structured and easy to navigate, they will take this into consideration when choosing how to rank you.
Create metas to entice clicks
Meta titles might sound quite technical, but they're a simple concept, and if you've ever used a search engine, you've definitely seen them. Meta titles are the text that appears in the clickable link on the SERPS (search engine results page). 
Search engines like Google allow for around 60 characters for meta titles, so it's important to create catchy titles that entice clicks without using too many words. Let's take two examples to demonstrate the difference between a good meta title and a bad one.
London's leading bike repair shop | Hackney bicycle repairs

Don't go anywhere else; come to us and get your bike fixed by the best bicycle fixers
The first title is clear; it states the service available and includes the company's name in the title. The second is clunky; it doesn't include any good searchable terms, goes over the character count, and comes across as poorly written.
The key is to include a keyword and give people a reason to click on your link. Sometimes less is more when it comes to meta titles, so don't try to cram in words if they don't provide any value.
Meta Descriptions are the pieces of text that appear below metal titles that go into a bit more detail about the website. However, you have a bit more room, with Google allowing up to 155 characters. Like meta titles, the goal is to entice users to click, so it's important to create both attractive and informative text. Let's look at two examples of meta descriptions that will demonstrate what to do and what not to do.
Looking for a bike repair shop in London? Call Hackney bicycle repairs today, and we'll collect your bike and have you back on the road in no time.

We'll fix your transport no matter what the problem – don't go anywhere else – we mend broken frames and wheels.
The first includes the terms 'bike repair shop' and 'bicycle repairs', which are both keywords and phrases used by people looking for a company that fixes bicycles. It also provides:
A location: London

The name of the company: Hackney bicycle repairs

A call to action: Call
These are all things that help search engines determine rankings as they all provide the user with valuable information without going over 150 characters. The second description doesn't offer much in terms of detail, location or the services offered, and if it were to be a legitimate meta description, it would rank very low! 
Backlinks are when another website links out to your website, and search engines like Google use backlinks as a metric when determining your search engine ranking, especially if the website that's linking out to yours is an authoritative, high-ranking site. For example, if you're a small brokerage firm and the wall street journal links out to you, Google will see and consider your website as being valuable and will take it into account when choosing your ranking position.
However, building backlinks can be tough, especially if you are new to SEO or marketing in general. Often building backlinks is more down to your ability to network and build relationships with businesses rather than SEO expertise. However, building relationships can be difficult and time-consuming if you're new to an industry, making building quality backlinks difficult. However, that's not to say it's impossible. Here are some good ways to start building links:
Create guest blogs

HARO

Testimonials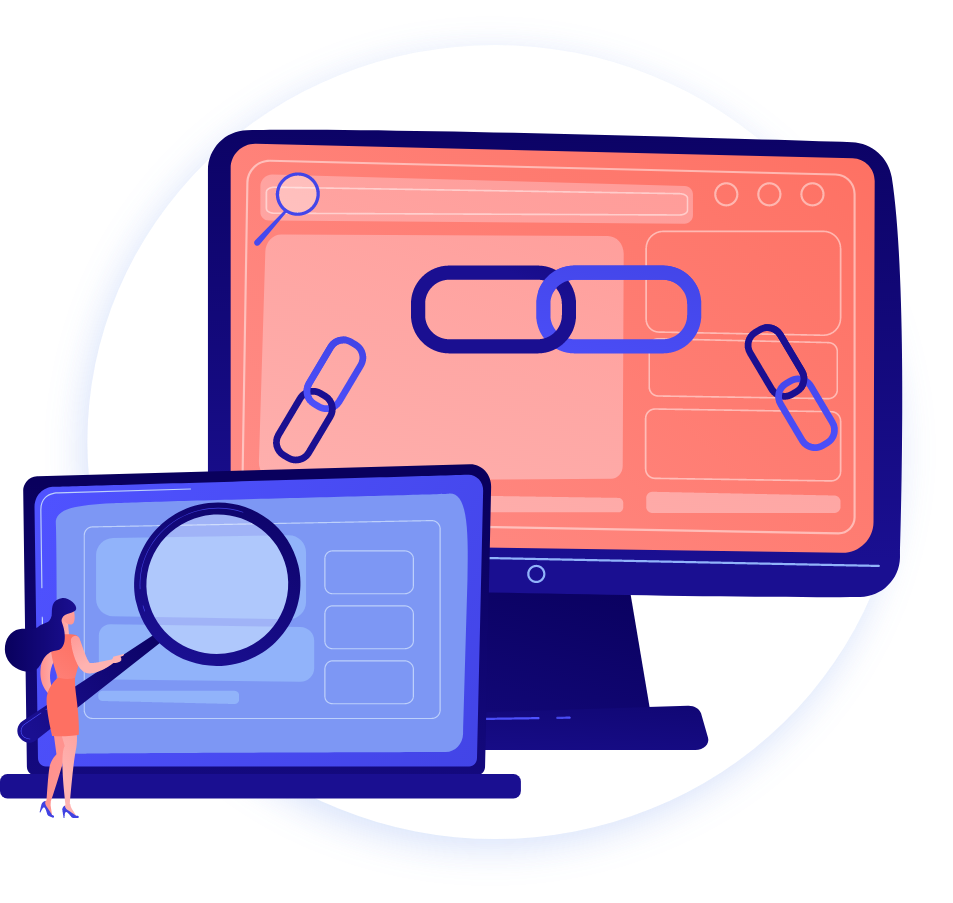 The Brains is a search engine marketing agency that offers a wide range of marketing and SEO services to help clients achieve unbeatable results. Everything we do is data-backed and laser-focused on maximising ROI. As a result, our attitude and approach to SEO is unique in that we don't use 'fluffy' metrics or techniques that cannot produce quantifiable results. Instead, we focus on the best ways to drive organic growth for our clients using all the tools at our disposal. Whether you're looking to increase your local SEO rankings, pay for international SEO services, or you're looking for some SEO consultancy, The Brains can help. With over a hundred successful campaigns under our belt and a full range of in-house SEO experts at the ready, we can help increase your organic search engine rankings today.
If you'd like to know more about how The Brains can help your business, drop us a message.
Schedule your free initial consultation
Excited to get started with SEO? Contact our experts here at The Brains for top tips.
If you would like some complimentary advice, request a FREE consultation today!
Ready to schedule a free digital marketing consultation?