How to Choose a Digital Marketing Agency
As businesses and their marketing strategies grow, many will turn to digital marketing agencies to support their expanding efforts. With a whole range of ways to engage with and select a marketing agency, some will be wondering just how to choose a digital marketing agency.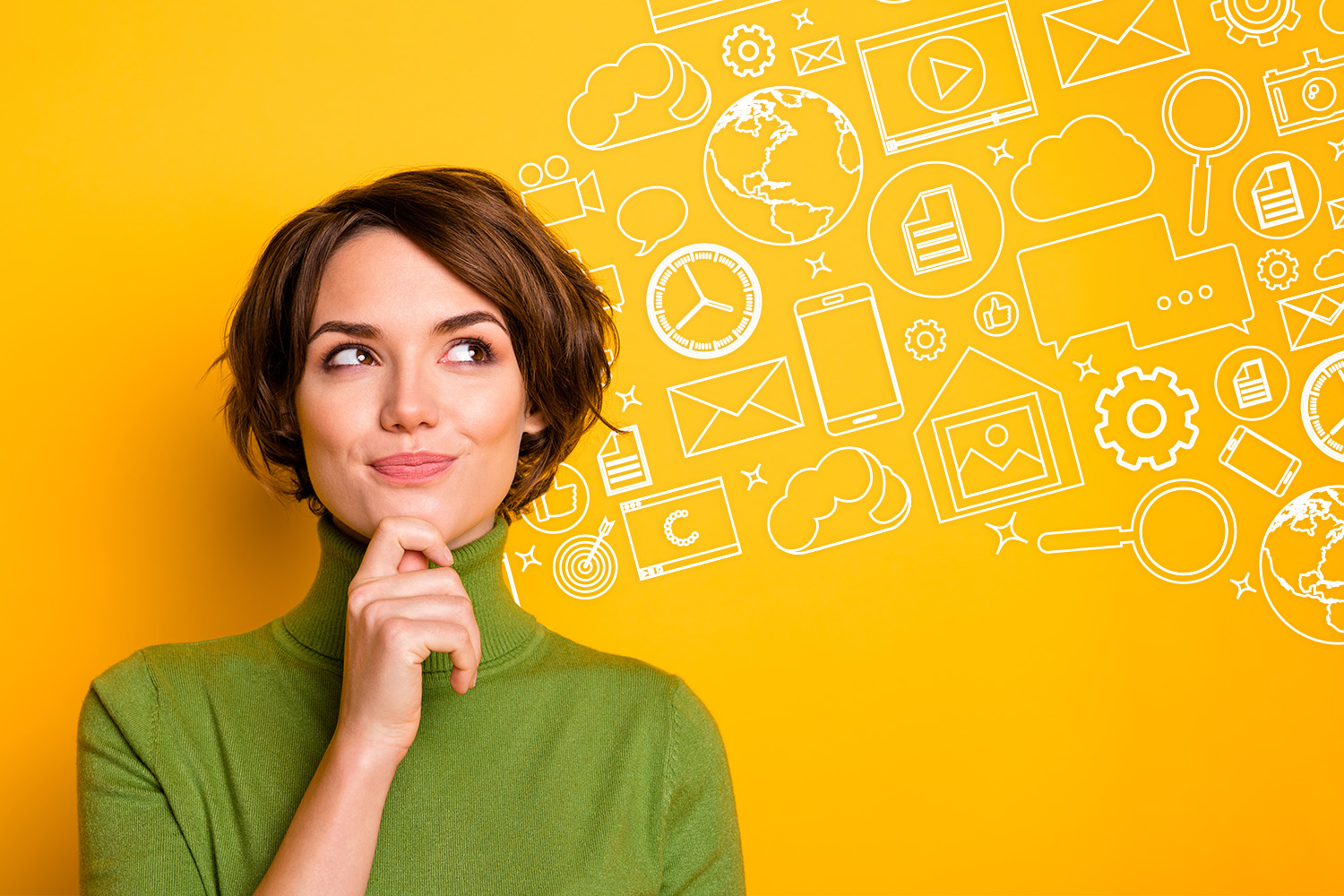 There are plenty of different reasons why you might want to hire a digital marketing agency and there are many different types of agencies that you can work with to suit your needs. Whether you need a single-service agency to act as a stopgap, a full-service agency to support your team across the marketing mix, or a project-based agency to help you with one specific thing, there are a whole range of agencies that you can work with to help you reach your business goals.
Choosing the right digital marketing agency is an important decision for your business. It can be the difference between incremental savings for your business or wasted marketing budget; between great results and disappointing performance. In this blog, we'll be exploring the many factors that go into choosing a digital marketing agency: from the different types of agency out there to the range of payment models, to setting up a proposal process that gets the most out of prospective agencies and finds you the perfect match.
How To Choose a Digital Marketing Agency: The Preparation Stage
Before you can go shopping for a new digital marketing agency, you need to make sure your own house is in order first; that you know exactly what you need to achieve over the next period so you can picture how a marketing agency will slot into these plans. This means pulling out your marketing strategy and understanding what you're asking from your new agency.
Start by reviewing your goals and KPIs. If you're at the point of looking to hire external resources, it's likely that you already know which of your goals or KPIs you want their support with. Are you planning to launch a new brand or product and need help generating enough buzz? Do you want to start marketing on a new channel? Are there cost-per-lead targets or cost-per-acquisition targets you're trying to hit? This will give you an idea of what kind of agency you'll need to be looking at. On top of this, you can also begin to outline the KPIs or deliverables that you want your agency to hit.
As you're evaluating your goals and KPIs, consider how they will translate to your agency's deliverables:
If you're launching a new product, your agency might be tasked with hitting a certain number of leads over opening weekend.
If you're getting started with a new channel, you might want to set strict ROI to make sure you're getting the most out of the channel.
If you have to hit certain targets, you can share these with your agency.
The more you can understand what you're trying to achieve, the easier it is to explain to an agency exactly what you need them to deliver.
Once you've reviewed your KPIs and goals, you'll then want to spend some time reviewing your budget to make sure you can understand your exact financial commitments. This will give you an outline for how much you can spend, but it might also suggest the kind of payment method that would be best for you (we'll discuss this more later on), as well as any additional spend targets that you might need to add to their brief. These considerations will give you a good starting point for understanding what you need from your new digital marketing agency.
Choosing a Digital Marketing Agency Based on Specialism
Having reviewed your own marketing strategy, you should have an idea of what you need from your digital marketing agency. Specifically, you'll know which skill sets the right digital marketing agency will need to have. You might find you only need a digital agency to cover one or two channels, for example. There are three types of specialism that we'll discuss below:
Specialist Agencies
Full-Service Agencies
Consultancy Agencies
Your choice here will help to start narrowing the field of potential partners so you can find the best digital marketing agency for you.
Specialist Agencies
Specialist digital marketing agencies have their set areas of expertise. They stick to a particular channel or set of channels and learn them inside and out, or else they work to a specific methodology that drives results. Specialist agencies, then, are perfect when you need coverage of one specific channel or set of channels, for example, content marketing or paid advertising.
You'll likely want to choose a specialist digital marketing agency if you're looking for support on one channel. This might mean you want to start marketing on a new channel that you don't have experience in, for example, search engine optimisation; you want stopgap coverage in different countries, or you want to improve your performance by working with people who live and breathe a certain channel.
Full-Service
Full-service digital marketing agencies cover a much broader range of services, which means that not only can they support you across more of your marketing mix, but they're also in a better position to deliver integrated campaigns. They'll be well versed in communicating across departments, so you just have to focus on maintaining one agency relationship, rather than trying to manage multiple external teams.
It can also be very useful to work with a digital agency that will be able to support you as you grow. You might only need your agency to cover your Paid Search activity for the moment, but your growth plans might mean that you're in a position to add additional channels and services in a year or so. A full-service digital marketing agency will already know everything about your business, and so it will be easier for you to add a new service into your partnership: you won't have to onboard another team or go through another round of pitching.
Consultancy
Consultancies might not be what everyone classifies as a digital marketing agency, but it would be a good idea to mention them here. Consultancies give you the benefit of external expertise, but the delivery side of your strategy is kept in-house. You might hire a consultancy for a few hours to discuss your marketing plan and get some additional guidance, or else you might work with them to put together a product launch plan if that's something you've never done before or you want to do better.
If you prefer to keep your work in-house, consultancies give you access to expert knowledge while maintaining control of your own workflow and processes. For smaller businesses who don't have the budgets required to keep an agency on retainer, consultancies can provide invaluable guidance on a one-off basis.
Here at The Brains we offer a variety of consultancy services including SEO consultancy.
How to Choose a Digital Marketing Agency: Understanding Payment Models
Another factor that might influence your choice of digital marketing agency is the budget you have available or the way you would prefer to pay for them. Some, smaller businesses might baulk at the idea of a retainer, while other brands might want to challenge their agency with a performance-based model. While you're creating your wishlist for your dream agency, then, you'll want to consider your budget and your preferred payment models:
Project-Based
Hourly Rates
Performance-Based
Retainer
Project-Based
In a project-based model, you'll pay your agency for the project or piece of work they're delivering. So, say you're engaging with an agency to help develop your Black Friday strategy and assets. With a project-based model, you'll be paying for the work done on that project, rather than a continuous working partnership. The agency will estimate the hours involved or will have stock pricing for delivering a piece of work, and you'll get a price package that covers this, as well as any ad spend.
Project-based models work well if you're looking to engage agencies for specific projects, rather than for an extended relationship. They are also handy if you want to know the upfront cost of a project, rather than just paying for a set amount of hours. They give your agency a set framework to deliver and can help both parties to stick to their budgets.
Hourly-Rates
Perhaps the most straightforward payment model is hourly rates. Agencies have a certain hourly rate for their work, businesses engage them for a set number of hours every month. In some cases, you might do a "budget dump", where you provide your budget upfront and the agency works through it using their hourly rate, invoicing you again when they're getting to the end of the cycle.
Hourly rates offer businesses a lot of predictability. You know exactly what you need to pay every invoice period, and you get a good idea of what you'll be delivered every month. However, if you want to get the most out of your agency, there are more efficient models that you can use.
Performance-Based
For those looking to drive efficiencies from their agency, a performance-based model is what you're looking for. In this case, the amount the agency will be paid is based on their performance and whether they hit your goals and targets. This might mean they're paid on commission based on the traffic or leads that they drive from their activity, or based on the revenue they bring in.
It's likely that the agency themselves will define what their performance-based payment model looks like, as they'll have a particular speciality or focus in mind. If this is the case, then you'll want to make sure it aligns with what you want out of the agency.
Retainer
The retainer model gets an honourable mention here as it might be used in conjunction with any of the models above. However, it's worth evaluating whether you want to engage with an agency on a long-term basis or a short-term one. Perhaps you're looking for a digital marketing company to completely take over your social media marketing or search engine optimisation on an ongoing basis. Hiring a digital marketing agency on a retainer is a great way to manage an extended strategic partnership like this.
Ways of Working with Your Digital Marketing Agency
Both the specialism and the payment model of your prospective agency will be your main considerations when picking the type of agency you want to work with, but there are a couple of extra things about how the agency itself works that you'll want to bear in mind. You might have found an agency with the right specialism and payment model, but if their ways of working don't suit your business, for example, then it won't be a good fit.
Consider how you want the agency to interact with you and your in-house marketing team. Do you want them to be a part of your team or a self-sufficient third party that you can just send tasks to when you need them? Some agencies prefer to be fully external: they'll take away your information and project list and will report back with deliverables and performance. Others prefer to fully integrate themselves within their clients' businesses, offering inter-office working, frequent calls and catchups, and team days that allow them to become just another member of your internal marketing team.
There are benefits to both of these methods, but at the end of the day, this really depends on your team and business dynamics, as well as how you want to work. You just need to be sure that your chosen agency is able to deliver exactly what you need and can support your digital marketing efforts.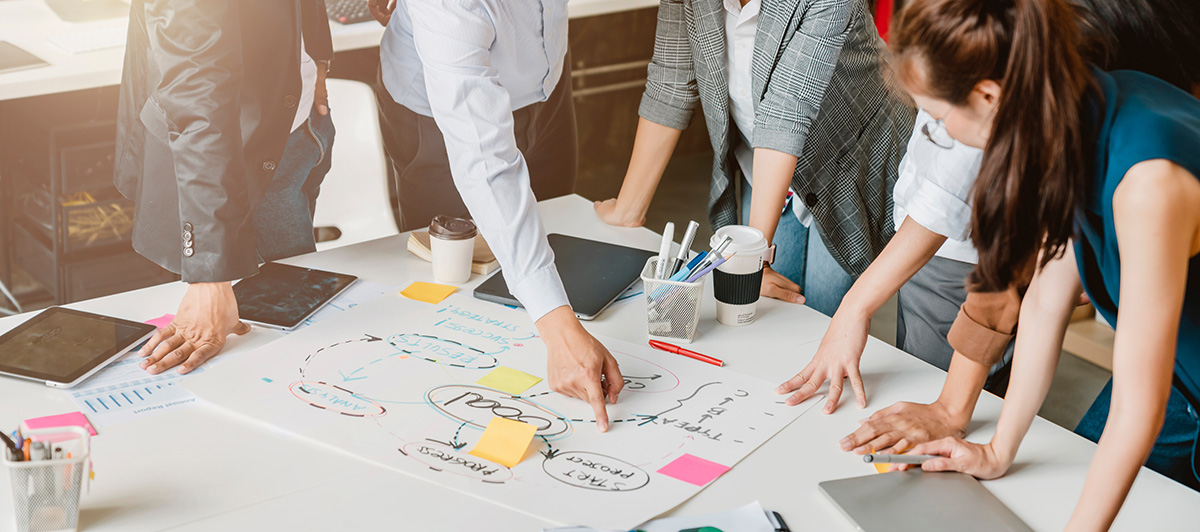 Evaluating Digital Marketing Agencies
So you've got your list of agency "must-haves" and you've narrowed down a list of agencies that you might want to work with. How do you find "the one"? Well, an agency's website can act as a shopfront and give you the opportunity to learn more about how they work.
Most digital agencies will have a case study section on their site to showcase the work they've done with other clients. This is a great way to get social proof and see if the agency can really deliver. Check for case studies for the services you're looking to run, as well as any that are for clients who work in your sector. This will give you an idea of how they run campaigns for these services, and the kind of results you can expect. If they have a large number of clients who are in your industry, this suggests that they have a good understanding of the space, which will be useful as they execute your campaigns.
Another thing to take into consideration is the clients that they work with. Many agencies will have the logos of current and previous clients available on site so you can see some of the brands and businesses they've created campaigns for. If you're excited by some of the names or recognise the brands, this might be a good indicator of the calibre of work they produce and of industry experience. However, this information shouldn't be a dealbreaker: it's just a nice added extra to have.
The communication style of a digital marketing agency can be a deciding factor between a great working relationship and a difficult one. The last thing you want is to be waiting for a weekly update on what they've been up to, only to find out you get one performance call a month just to talk through the numbers. Think about how you and your team want your digital marketing agency to communicate with you and keep you up to speed. Are you looking for a more hands-on agency that will have as much contact as you'd have with a member of your internal team? Or would you prefer it if your agency could be left to their own devices; perhaps only holding monthly and quarterly catch-ups. Any prospective agency will need to match up with this preference.
Lastly, take a look at how the agency handles its own marketing, particularly on the channels you're looking to hire them to run. For example, if you're looking to engage a content marketing agency, you'll want to explore their blog to see how they write their own content. If you're looking for someone to handle your social media, you'll likely want to work with an agency that can manage its own social media well. It's a good sign if you're impressed with an agency's own marketing campaigns.
Running a Pitching Process
For bigger brands or complicated projects, it might be more useful to run a tender or "request for proposal" (RFP) process. Here, you'll create an RFP document that explains a bit about your company and an overview of the project scope to send out to interested agencies. These agencies will then develop proposals and pitch for your business across various stages.
RFPs are a great way to find new agencies and the best talent for your c campaigns. Not only that, but it gives you the opportunity to meet and talk to the agency team before engaging with them, ensuring that you have a good cultural fit and chemistry ahead of a lengthy working relationship.
There are a number of stages in the RFP process as they're designed to get you the best results: both in terms of the results of the campaign, and the agency you select.
It's important that you provide as much relevant information to the agency as is reasonable to help them present the best possible proposal back to you. Stages in a tender process might go as follows:
Writing and Sharing the RFP
Receiving Written Proposals and Shortlisting
Pitching
Chemistry Meetings
Selection
With plenty of opportunities to get to know agencies and their ways of working, you're sure to choose the digital marketing agency that is the best fit for your business and goals.
1) Writing and Sharing the RFP
Kicking off the tender process is the RFP: requesting proposals from interested parties. You'll need to provide plenty of relevant information to give prospective agencies a fighting chance at developing a good proposal. In your RFP, you should include:
An outline of the project and your goals
A company overview
What you want to see from the proposal
Project schedule, if available
Timelines for the rest of the tender process
Evaluation criteria
Your budget
Once your RFP is completed, you can then send it out to any relevant contacts and see what you get back.
2) Receiving Proposals and Shortlisting
You should have included a deadline in your RFP, so all being well you'll receive a series of proposals back from agencies. At this stage, you'll want to review and shortlist your agencies; removing any that don't suit your needs, didn't follow the brief or wouldn't work to your budget as a first pass.
Once the obvious non-contenders are out of the way, you'll start shortlisting agencies based on your evaluation criteria, as well as any additional information that's available on their website. This shortlist will be going on to pitch directly to your team, so you might want to consider the number of agencies you'll be able to speak to within your timeframes. In some cases, you may wish to offer additional feedback on what you'd like to see more of or learn about in the next stage. Again, the idea is to get the most out of the pitching agencies so you can make a more informed decision.
3) Pitching
Next up is the pitching stage, where agencies will present their campaign proposals to your team. They'll likely give you a rundown of their original proposal, as well as any additional sections that you asked to see more of or learn more about. Not only is this the best place to ask your questions, but it's a great way to start getting to know your potential digital marketing partner. If you find that the chemistry just isn't there, then they might not be the right choice for you.
There may be multiple rounds of pitching depending on your needs. You might shortlist again from this list and get down to a final two or three, especially if your first round of pitching included a lot of agencies. Try to outline this beforehand so that teams know what they're getting into and you can set expectations early on.
4) Chemistry Meetings
Chemistry meetings are not an essential part of the tender process but they can be very useful if you're trying to choose between some really strong contenders. These meetings allow you to get to know the team you'll be working with a little better, and make sure that there is a good fit. These meetings don't tend to be very long, but they can be a good indicator of the right agency for you.
5) Selection
Once you've gathered all of the information about the prospective agencies and you've narrowed your search down to a shortlist of contenders, you'll be ready to make your selection. Use your evaluation criteria as well as your gut feelings about cultural fit to guide you here: you'll likely be working together for a few years. However, with an RFP process, you have much more information at your disposal than through research alone. The agencies will likely have provided you with a bespoke proposal for your campaign, rather than a generic template of what they can offer. Use this to your advantage, and choose a digital marketing agency that ticks as many of your boxes as possible.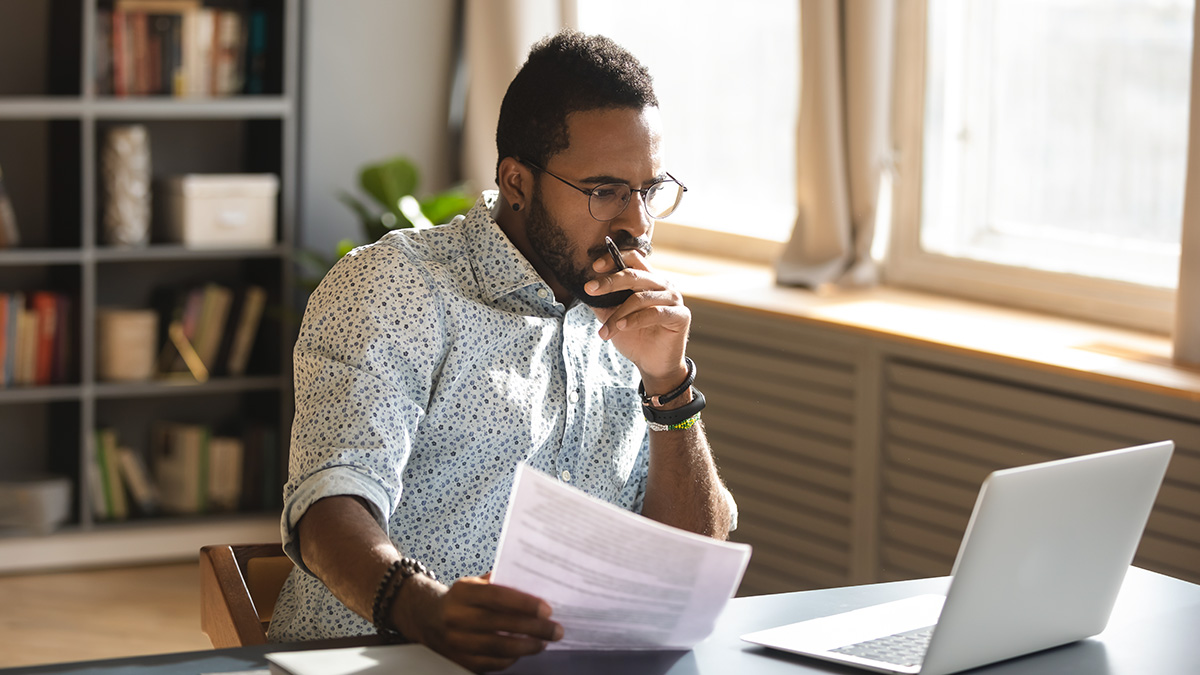 Is There a Right Way to Choose a Digital Marketing Agency?
Whether you're using word of mouth reviews, your own research, or a lengthy RFP process, there is no right or wrong way to choose a digital marketing agency. However, as we've discussed throughout this blog, there are things that you want to be on the lookout for.
You want to find the type of agency that matches your needs. This means looking at the services they provide, their payment models, and their ways of working. You'll want to evaluate the case studies, blogs and testimonials to see if they work with similar clients and drive the kind of results you'd be looking for. They need to practise what they preach and be using the most up-to-date strategies for their own marketing activity.
There are plenty of digital marketing agencies out there, and there's certain to be the one out there that suits you perfectly.
Here at The Brains, we're one of the UK's leading PPC, lead generation and SEO agencies. Schedule a free consultation with one of our Brainy team today to learn more about how we can help your business.
Ready to schedule a free digital marketing consultation?