Conversion rate optimisation (CRO) services
As London's leading conversion rate optimisation (CRO) agency, The Brains helps businesses improve their conversion rates to help drive revenue, increase web traffic and generate high-quality leads. Book a free consultation today with one of our CRO specialists to find out how The Brains can help your business grow.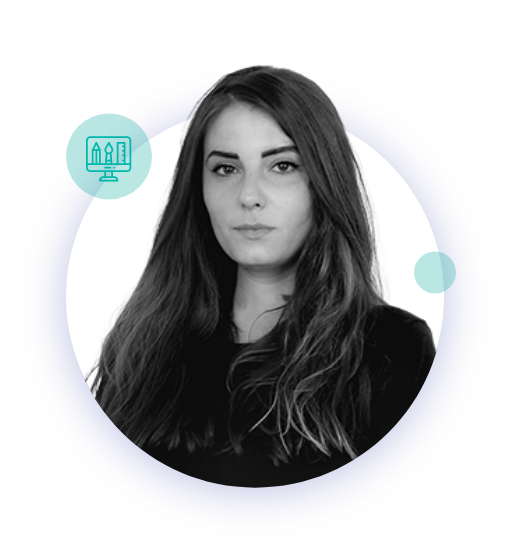 "At The Brains, our CRO and UX experts understand exactly what it takes to optimise websites and drive more sales. We'll spot the issues that are keeping your business from thriving, and help you navigate towards a more fruitful future online."
– Yuliya Kostadinova, Head of Web Development and Design at The Brains
Conversion rate optimisation services with The Brains
The Brains is a leading conversion rate optimisation agency that helps businesses pinpoint any issues affecting their conversion scores and make the necessary changes to boost ROI, lower marketing costs and increase revenue.
We'll look at everything from web development to on-page SEO to pinpoint what exactly is causing any issues with your conversion rates and provide first-class solutions.
We carry out A/B testing to provide you with data reports to see where you can make improvements.
Whether your conversion rate is plummeting or you just want to make improvements, The Brains can offer tailored solutions to help your business grow.
We're a full-service data-driven digital agency that provides a wide range of conversion rate optimisation services, including SEO, PPC, web design and development, marketing automation and lead generation.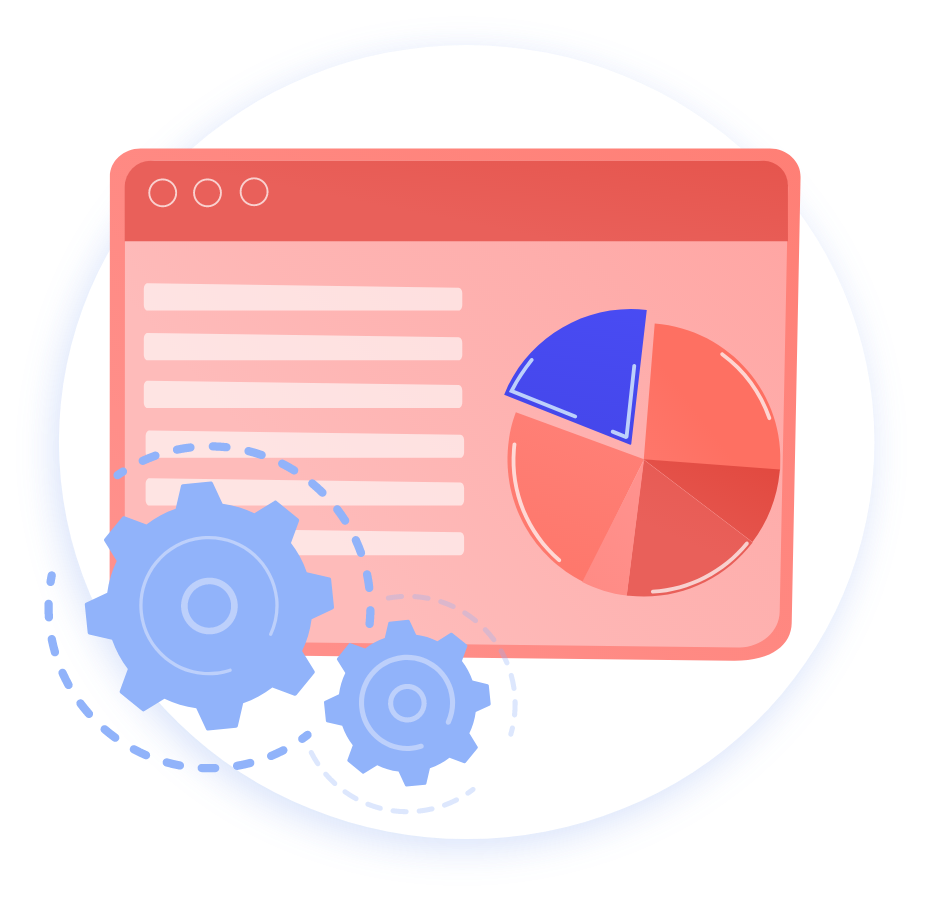 Book your FREE CRO consultation
Maximise your conversions with help from The Brains
Whether you're an eCommerce site looking to make sales or you're a B2B business that's looking to generate more leads, making sure that your website or landing page is fully optimised for conversions is paramount.
At The Brains, we understand that there are a number of issues that can affect a website's conversion rate, which is why we take an analytical approach. We'll assess each aspect of your website right to its very core, making sure we find the root of the problem.
With every client we work with, we carry out initial consultations to discuss their issues and goals before making any changes. During this consultation, we assess the budget against KPIs to ensure that we set realistic goals and accurate time frames to complete the work. We believe it's of the utmost importance to have a transparent relationship with our clients and to ensure that we have a common goal.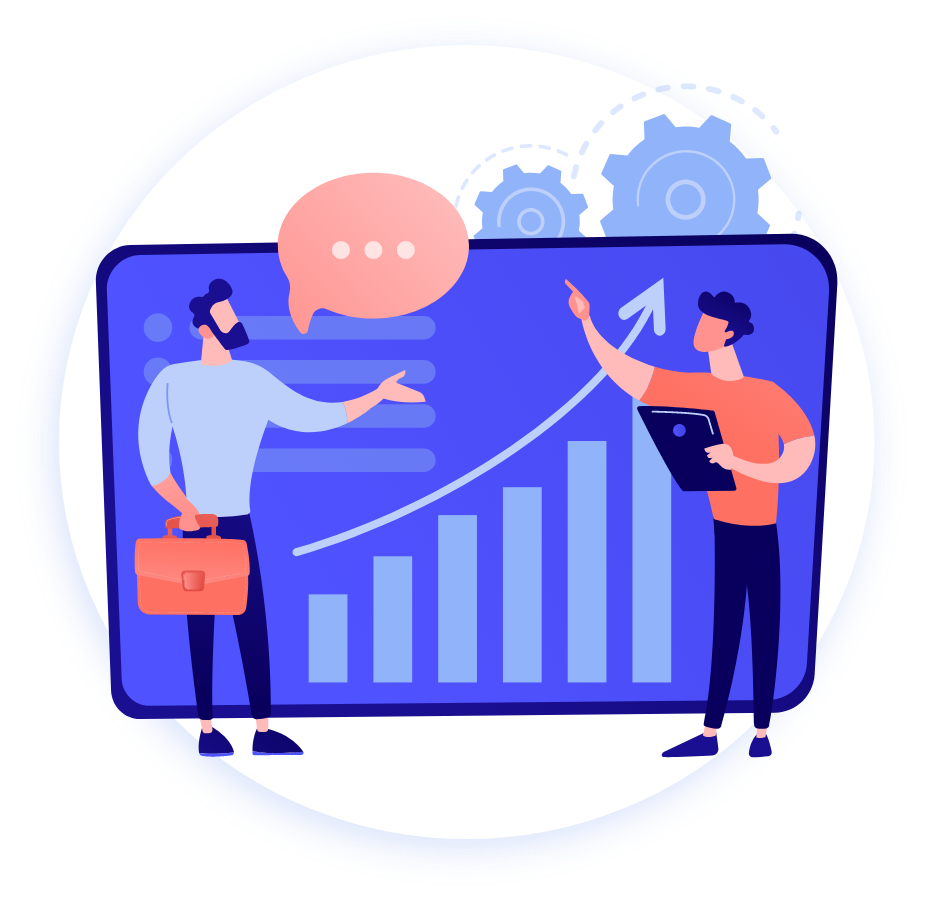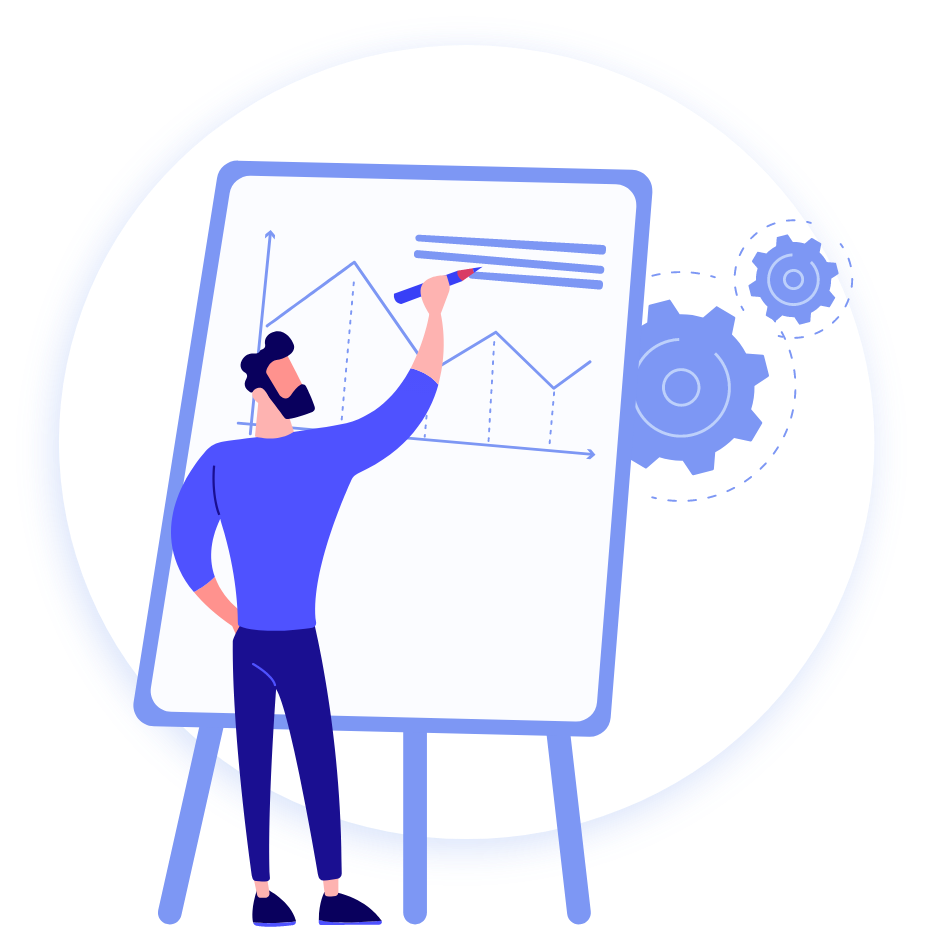 What's causing your low conversion rates?
The exact cause of poor conversion rates is not always immediately apparent, but we often find that multiple issues affect our client's conversions rather than just one. Common problems include:
Poor user experience (UX) is putting prospects off and causing them to go elsewhere.
Your SEO isn't up to scratch, which means your prospects can't find you.
Your site isn't optimised for mobile users.
Your content is confusing or unclear.
Users struggle to navigate and find where to convert.
Your website seems untrustworthy – no reviews, testimonials, SSL certificate or HTTPS.
By working with The Brains, we will not only help eliminate your issues, but we'll also help redesign your strategy to help you implement conversion optimisation techniques that will further boost your results. We can help:
Check whether you're targeting the right audience.
Boost your search engine ranking position with a wide range of different SEO tools.
Restructure and redesign your website.
Implement UX strategies to help provide your users with a streamlined conversion journey.
Create PPC campaigns to help improve traffic.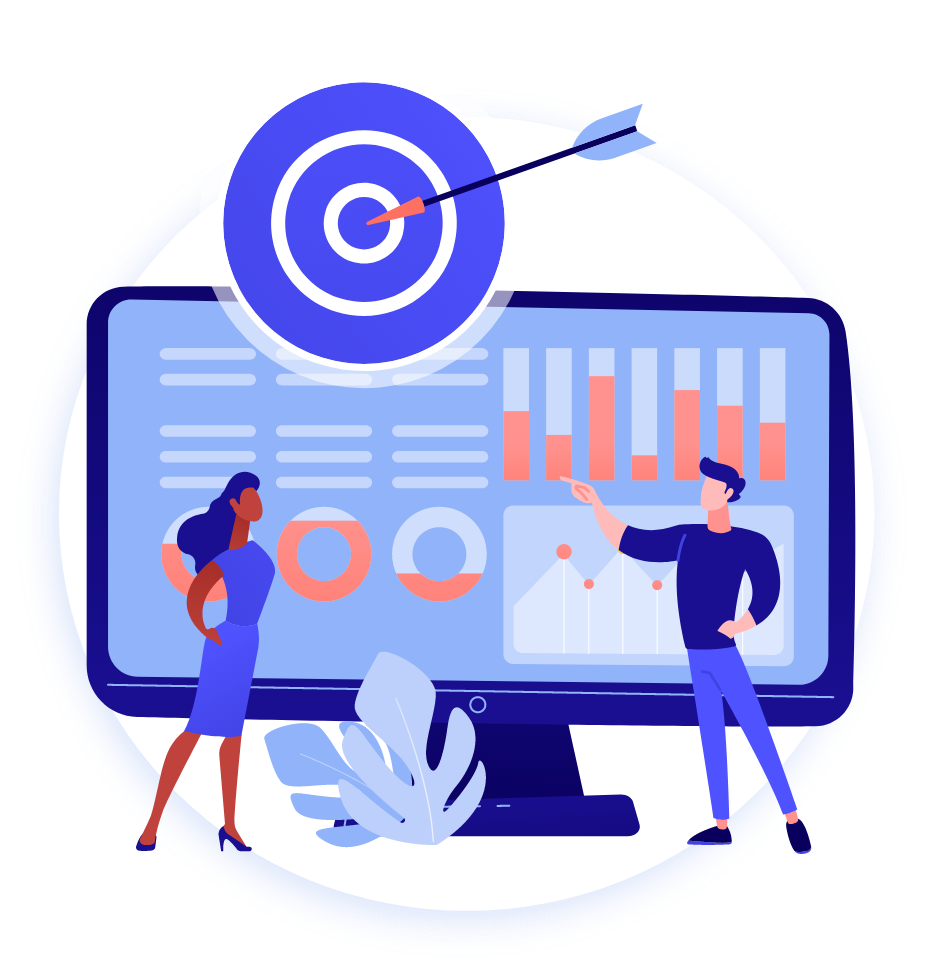 Our data-driven, cost effective approach to conversion rate optimisation
Investing in an expert conversion rate optimisation agency to locate and fix issues that are affecting your bottom line can also help produce long-term benefits, such as:
Increased ROI
Reduced marketing costs
Valuable data for future marketing decisions
More clicks and conversions
Enhanced visibility and traffic
The Brains is a data-first conversion rate optimisation agency which means that everything we do has the metrics to back it up. We won't waste time and money fixing things that don't need fixing; we'll focus on targeting your problems and helping you achieve your business goals.
We're a full-service digital agency which means that we have a wide range of in-house experts that can provide quality solutions to any issues affecting your conversions.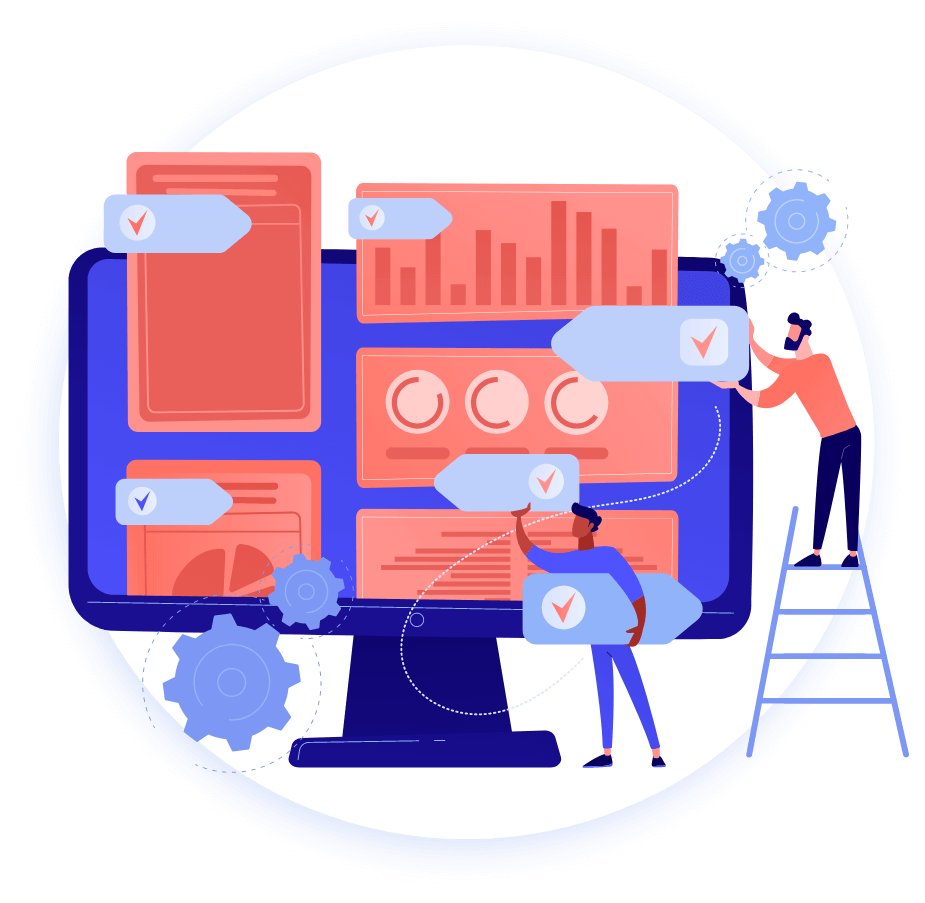 What is conversion rate optimisation (CRO)?
Conversion rate optimisation is the process of improving the conversion rates on your website by locating issues that are blocking or dissuading users from completing conversions – and making the appropriate changes and improvements.
Conversions can refer to anything from purchases and clicks to signing up for newsletters or exclusive content.
Measuring your conversion rate is a relatively simple process: simply divide the number of conversions by the number of unique visitors to your website.
If your conversions are disproportionately low compared to your traffic, you might want to consider investing in a conversion rate optimisation agency.
What is a good conversion rate?
Depending on the industry you're in and the size of your business, anything between 2-10% is considered a good conversion rate. However, by maintaining and working on your conversion rate optimisation and keeping a close eye on marketing trends, there are always ways to make improvements. At The Brains, we offer free consultations for our new clients to help them assess their conversion rates, and we provide a wide range of bespoke services to help make appropriate improvements.
How important is conversion rate optimisation?
Conversion rate optimisation plays a key role in every business – it's about closing the gap between the amount of traffic and the number of conversions. Regardless of your aims, any business can benefit from investing in conversion rate optimisation – even the biggest global companies are always looking to find new ways to improve conversion rates, increase sales and generate leads.
Do I need to hire a conversion rate optimisation agency?
You might not feel that you have any issues with your conversions, but there are always opportunities out there to grow as a business and reach new audiences. Hiring a conversion rate optimisation agency can be a fantastic investment in a number of ways.
Often, issues affecting your conversions are hidden, but by hiring an agency with the experience and tools to pinpoint the exact problem, you can see immense benefits to your revenue, web traffic, and lead generation.
If you'd like to have a chat about your conversion rates with a CRO specialist, get in touch and book a free consultation.
Contact our international SEO agency today to enhance your website's global prescence
Book a free digital marketing consultation
Consult with a leading London agency on your marketing goals
Receive free advice and recommendations on how to achieve them
Get an idea of next steps for your marketing strategy