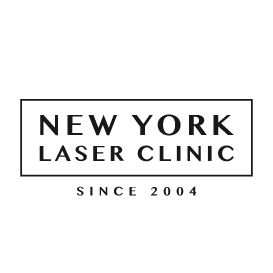 We increased website conversion rate by 27% for a leading London beauty & aesthetics clinic
As London's leading beauty and aesthetics group, New York Laser Clinic (NYLC) needed a new website that reflected their status as a premier London healthcare brand. Our award-winning SEO, content and web design & development Brains launched a slick, smooth and high converting new NYLC website with phenomenal success. Over 166% more leads come in each month via the new website, and with an 88% increase in monthly website visitors, there's plenty of growth in this client's future!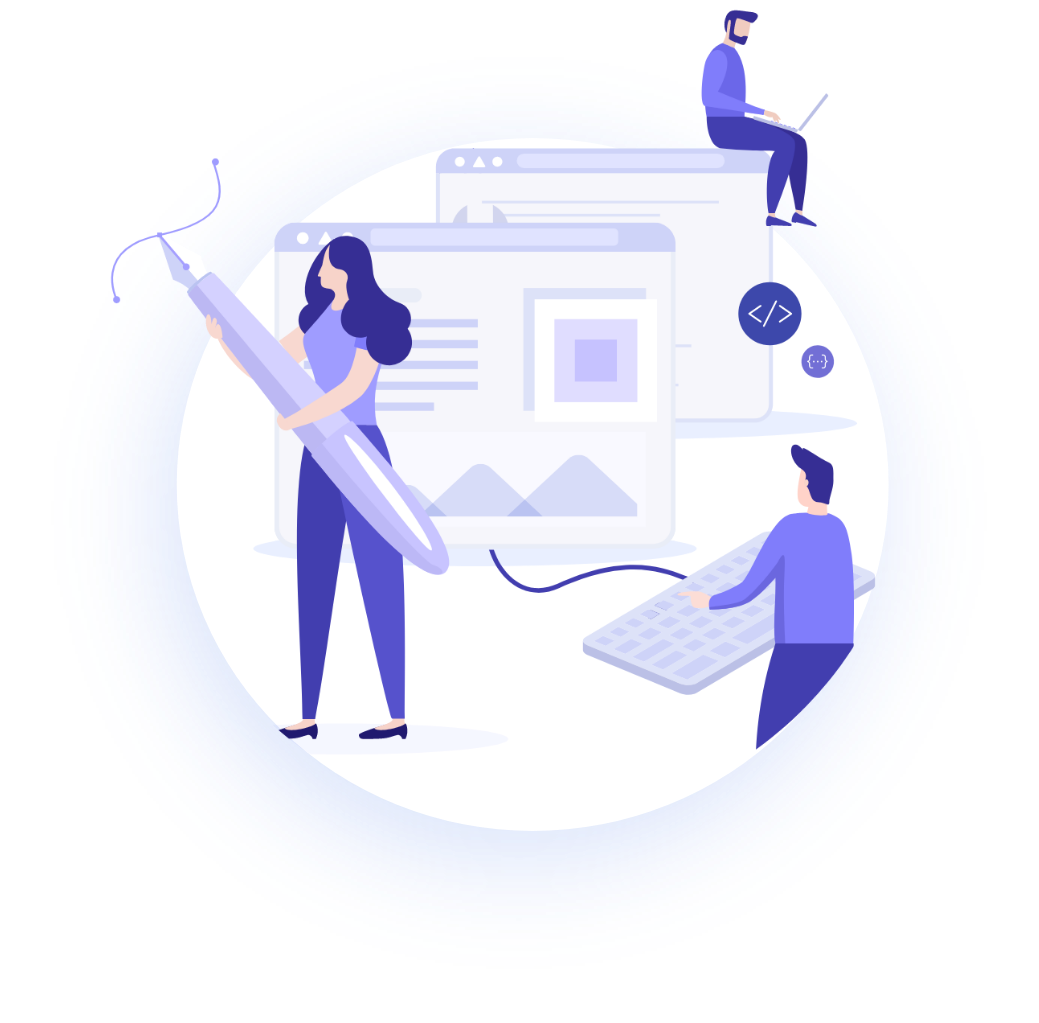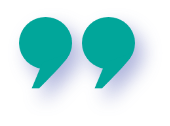 This was a huge-scale redesign, and definitely a challenge. It's worth every minute when you see the final result.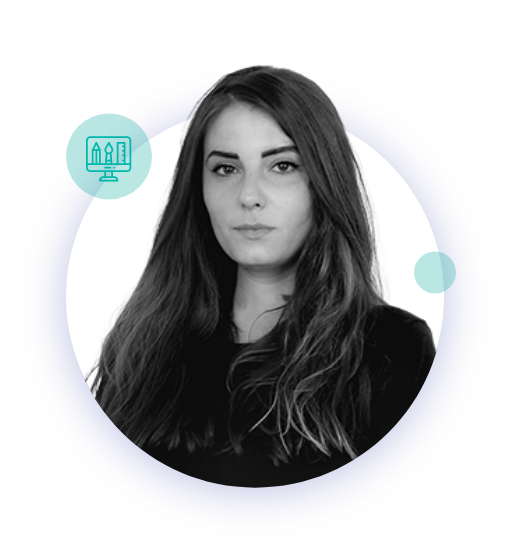 Yuliya Kostadinova
Head of Web Development and Design at The Brains
We presented an initial moodboard in March 2021 and began producing the copy for each page on basic templates
In addition to writing the content, we also conducted an SEO audit and set up Google Ads
The pages were signed off and development began over the following months
The final design went live at the end of July 2021
Almost immediately, leads began to increase, with 166% more leads coming in overall
Traffic significantly improved, with 88% more traffic coming in each month
We continue to provide ongoing SEO support to ensure this upwards trajectory continues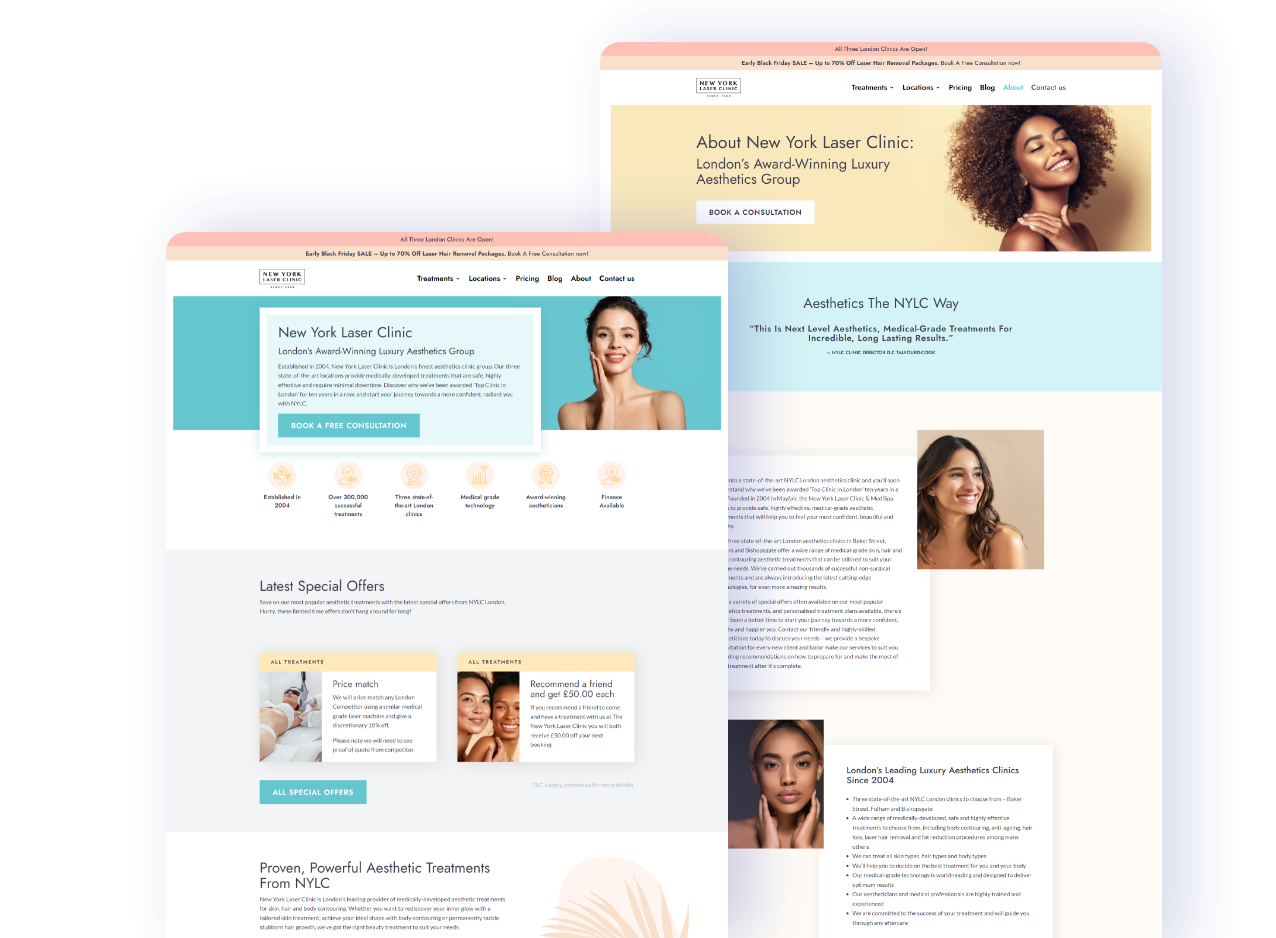 Since we updated their website, our client has seen…
27%
better website conversion rate
Speak with a Brainy strategist about your marketing goals
Book a free digital marketing consultation
Consult with a leading London agency on your marketing goals
Receive free advice and recommendations on how to achieve them
Get an idea of next steps for your marketing strategy
New York Laser Clinic needed to increase traffic and conversions, and they knew it was going to be necessary to dive right in and re-work the full website. Our SEO, content and web development teams put their Brains together and crafted a highly-sophisticated, optimised website that fit the client's brand and tone of voice.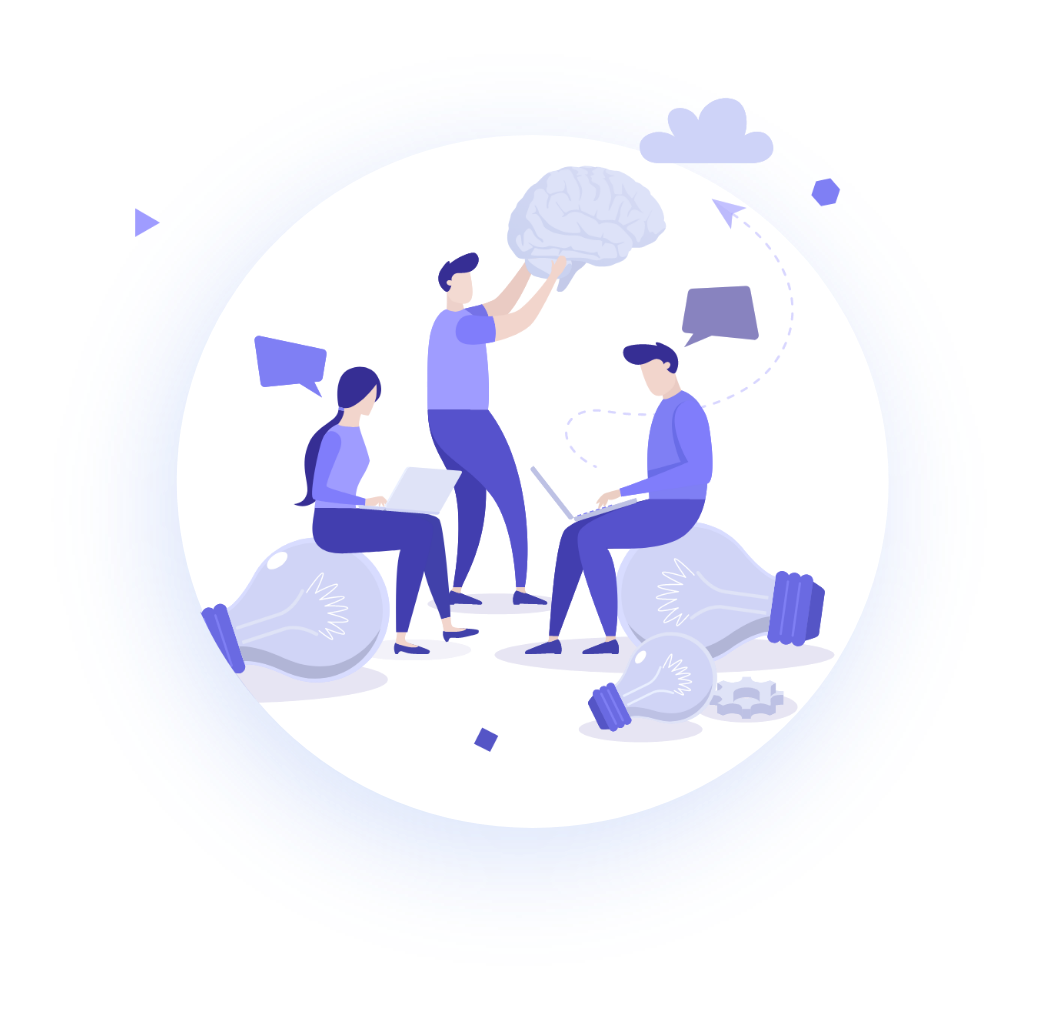 Key Results: September 2021
88.08%
increase in
new users
67.33%
decrease in website bounce rate
32.08%
increase in average session duration
27.41%
better website conversion rate
165.96%
more website
leads
New York Laser Clinic first approached The Brains in 2020, asking for some quick SEO fixes on their website. However, it soon became clear to our design team that the site needed to be completely redesigned and restructured if it was going to have any chance of securing quality leads.
As the site had some technical issues and wasn't converting, our developers needed to use a new installation and rebuild all the pages from scratch. Eventually, we agreed with the client to also go ahead with the redesign, and our team set to work creating a moodboard to set the tone and establish the overall direction of the visual language.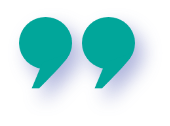 A key element that the client wanted us to keep in mind while designing was to ensure the site didn't look to femenine. Sometimes when you design using skin tones it can come across this way, so we changed the main brand colour to keep it gender neutral, inviting and inclusive.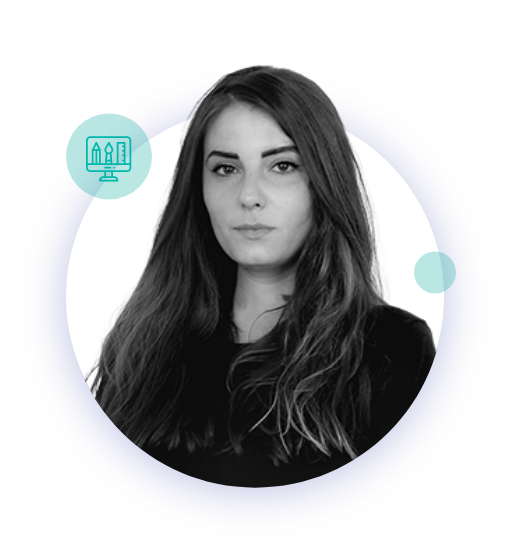 Yuliya Kostadinova
Head of Web Development and Design
Our design team used an optimised 'Speedy Build' process which involved focussing on launching the template structure across all pages before moving on to building each page out with content. Doing this helped us to launch the new website as quickly as possible, so that the client could start seeing almost immediate improvements to traffic and lead volumes.
While our designers and developers were mostly focussed on building out the new website, there were several ad hoc maintenance tasks required for the original site. As well as adding some new pages, we also set up a number of announcements and made sure the site would be running as smoothly as possible until the new one was launched.
Since the new website went live New York Laser Clinic has seen a 88.08% increase in the number of new users, as well as a 27.41% increase in website conversion rate.
You can take a look at the full website here: www.thenewyorklaserclinic.co.uk
Do you need help redesigning your website?
Get in touch with us to find out how we can help your company thrive!