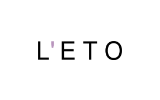 High end tea room scales up online orders
The client owns tea-rooms situated in 5 locations across London. As part of their growth strategy, they were looking to increase their number of online cake sales. Given their cakes sit at the higher end of the market, the challenge was two-fold; 1) to identify communities of cake lovers online with the means to make regular purchases, and 2) to convince these individuals that the cafe offers the very best quality & selection.
21%
decrease in cost per sale after 3 months
4.5
return on marketing spend
Our solution was to run a Facebook & Instagram campaign aimed at engaging both L'eto's existing community and more importantly, new potential customers. We analysed their existing clientele and used metrics such as age, gender, income, interests & purchasing behaviour to create new audiences to market to with similar characteristics.
Once the primary audiences were established we layered the campaign further by targeting people located near individual cafés with local offers and promotions. Our work has enabled the cafe to upsell to existing customers and make a brand new audience aware of their unique cakes.
Growth Marketing Services Tailored To Healthcare