SEO KPIs for 2023: Predicted Trends
A new year is brewing, which means it's time to review your SEO KPIs (key performance indicators). KPIs are the fundamentals of how to determine whether your marketing efforts are successful, but like a lot of things in marketing, they're susceptible to trends and fads. So, what's set to be all the rage in 2023, and which KPIs should you be looking at to determine whether you're head and shoulders above the rest?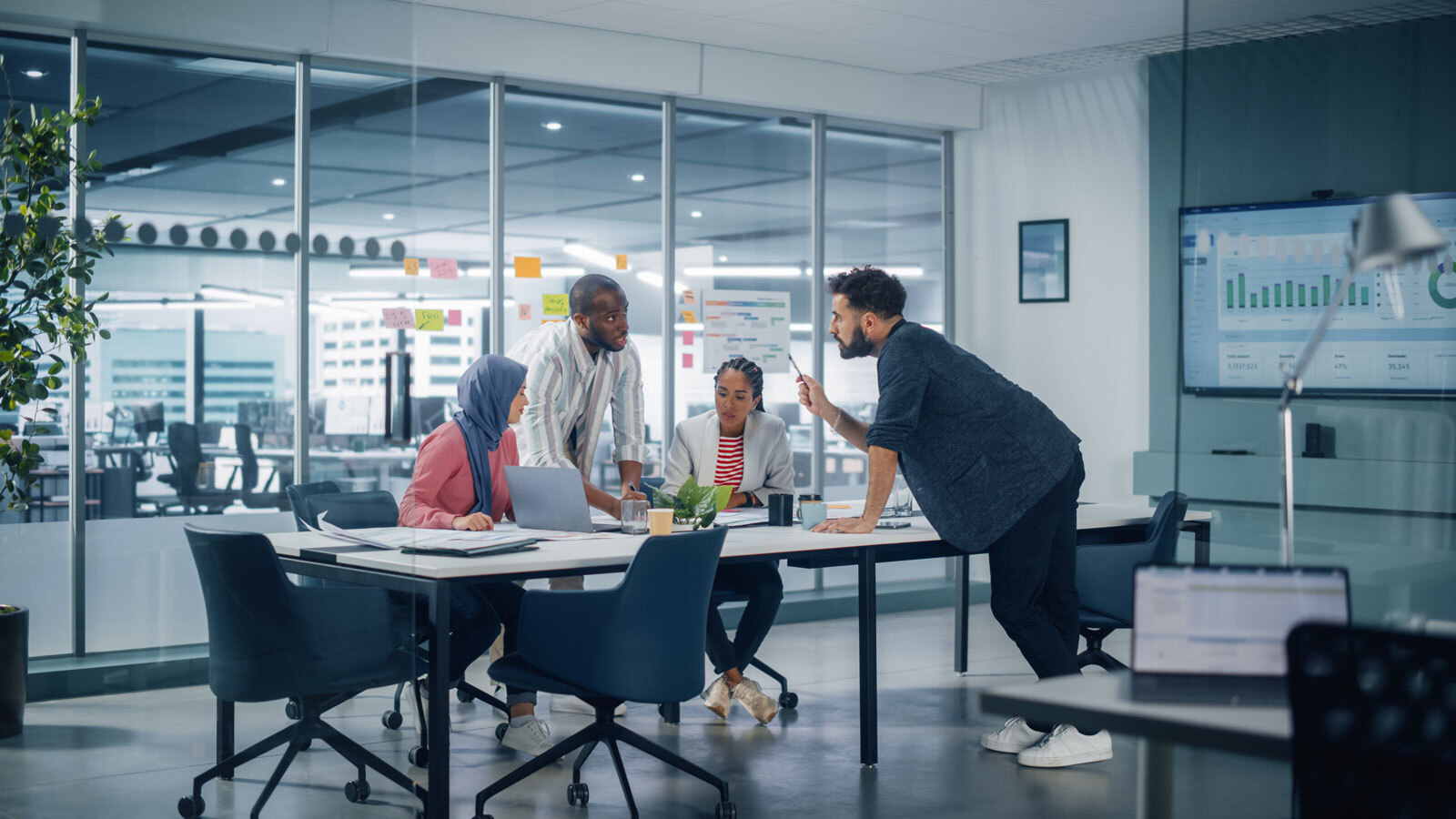 Keep reading as we explain the predicted trends for SEO KPIs in 2023. Bear in mind that these are predicted trends and not set in stone, and, for the most part, your KPIs will be unique to your business, so take it with a pinch of salt if they don't conform to your end of year business goals. 
What are SEO KPIs?
Before we get into it, it's worth refreshing our minds on what KPIs are. The term KPI is a piece of marketing jargon that is often thrown around in meetings and reviews, but not one that many people could actually define when asked. As an SEO agency, we hear clients talk about KPIs often, but with no real understanding of how they're tied to the bigger picture.
In a nutshell, an SEO KPI is a data metric that looks at how your website and marketing campaigns are performing in relation to your goals. For example, you might want to grow your business and open another shop, so to do this, you need to acquire new customers. With this goal in mind, you might set up a KPI that relates to new users on your site. The more new users you get, the closer you get to your goal.
KPIs are like health indicators for your site. They give you a good idea as to where you're going and if you might achieve your goals. If it looks like you're not on track mid-year, you might want to rethink your strategy approach.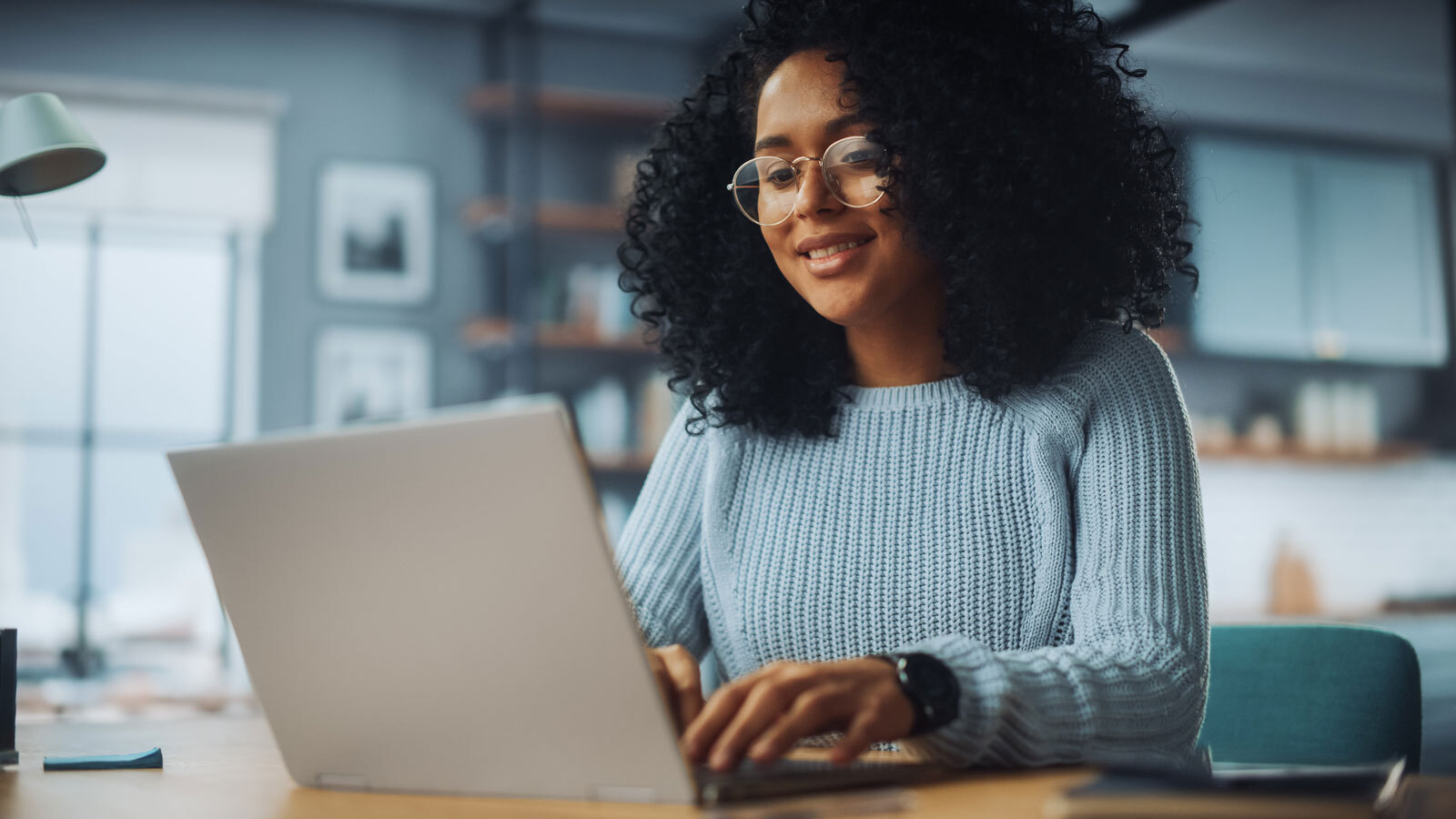 Thinking of revamping your SEO strategy?
Speak to us today and learn more about how our team can revitalise your website through targeted SEO.
How to track KPIs
Knowing how to track KPIs is just as important as knowing what they are. Too many businesses make the mistake of setting a KPI and failing to measure it each month. Ideally, you want to be pulling monthly data so you can do accurate comparisons on your website/campaign performance and analyse information in real time. 
How you pull the data will depend on the KPI you're measuring and the tool you're pulling the data from. Most businesses can find the data they need from Google Analytics, but SEMrush can also be useful for things like backlink audits. 
Most data platforms will have the scope to create reporting visuals for you, but it might be that you make your own because some of the data is irrelevant. Make sure you're only pulling metrics that apply to your KPIs and goals. The last thing you want is to confuse the data and figures, because this can give you the wrong impression on your website performance and result in unnecessary campaign changes that could do more harm than good.
Top KPIs to look at in 2023
Now you know what KPIs are and how to track them, let's look at some predicted KPI trends that most businesses are likely to focus on, or rather should be focussing on, in 2023.
Engagement time
Engagement time refers to how long someone spends on a page on your site. If someone is spending only a few seconds on a page, and you notice this across a wide range of users, this is a sign that the content on the page isn't engaging or relevant. However, if the engagement time is high, it means users are enjoying the content on your website. 
If you find that your engagement rate is routinely low, it can have an impact on your conversions and could be indicative of either an on-page technical issue, or maybe the user was expecting something different on the page than what they got. Ideally, you want a high engagement rate as this shows users like what you're publishing.
If you're struggling with engagement time, talk to us about our SEO content services. 
Bounce rate
Bounce rate and engagement rate go hand in hand. A high bounce rate means people are bouncing off your site quickly when they land on it. It's not possible to have a 0% bounce rate because there will always be people who click on your site by mistake or who simply can't find what they need, but if your bounce rate is over 70%, this could be a sign that something amiss. 
Of course, this depends on your sector. If you're a dictionary website, your bounce rate will be high because people only want one thing and won't generally explore the site further. However, if you're an eCommerce site, you might expect your bounce rate to be in the region of 40% as people will generally move around different categories and products. Regardless, you want your bounce rate to be as low as possible. If it's high, check things like user journey, navigation, and that the title of the page matches the content. 
It's also important to establish the difference between bounce rate and exit rate. The exit rate is when a user lands on your site, clicks through a few pages, then leaves. Bounce rate is when someone lands on your site and closes your site from the page they landed on without visiting any other pages.
If you've got a high bounce rate, speak to us about our technical SEO services. 
Visibility
Visibility is the aim of every website. The higher your visibility is, the more your website is shown on search engine results pages, and the more rankings you have. This means you can capture more traffic, and provided your site is in order and the rankings are relevant, you can generate more leads and conversions as a result. 
Visibility is intrinsically tied to organic traffic, which we mention below.
Organic traffic
Paid advertising is certainly a prosperous avenue to explore, but it's not the be-all and end-all of web traffic. In fact, organic traffic still pips paid traffic to the post, but the main difference is that you don't have to pay for it. If you want to keep marketing costs down, maximise your return on investment, increase brand awareness, and reach a new client base, organic SEO marketing is the way to do it. 
This means investing time in making sure your website content is optimised with relevant keywords and search terms, and that your overall site health is good. If you're not ranking highly and have poor visibility, it could be because your content isn't unique or relevant and therefore needs revisiting, or because there are technical issues such as error pages or broken links that are tanking your rankings. 
High organic traffic is the sign of a healthy and thriving site, and analysing your click-through rate is a way of taking a deeper dive into your organic traffic, but it can also be applied to paid mediums.
Customer lifetime value (CLV)
Hardcore sales aren't everything anymore: customer loyalty is a top priority for almost every business. There's more value in loyal customers than in new customers, so it's worth putting more effort into keeping the customers you have instead of constantly chasing new ones. One way you can track loyal customers is through the customer lifetime value metric. 
This looks at how much revenue each customer has supplied to you over a period of time. 
Final thoughts
KPIs are essential if you're taking marketing seriously and really want to bolster your efforts, but so many businesses focus purely on revenue, leads and conversions. Without the above KPIs, you won't see a high level of leads or conversions. In marketing, everything is linked, so it's important that you recognise this when determining which KPIs can help you reach your overall goals. 
If you're unsure about any aspect of setting KPIs, or indeed how to turn things around if you're falling behind, contact us to see how we can help you.
Who we are
The Brains is an award-winning digital marketing agency, consultancy and training provider in London.
Our Brains are experts in their field, helping companies grow faster, generate leads and overtake competitors.
What we do
Our Brains can help you with everything from ongoing marketing to training up your internal teams.
Give us a call to discuss your needs.
Ready to schedule a free digital marketing consultation?