Re-starting Marketing After Christmas: What to Look at First
When it comes to launching a marketing strategy after Christmas, it's natural that you might feel a bit overwhelmed and unsure as to where to begin. After the buzz of the festive season and the lull of the holiday off from work, understanding where best to direct your efforts as the new year begins can be tricky. Do you start with reports? Social media? Rebranding? There's a lot to consider, and the first few weeks will set the blueprint for the first quarter of the year at least, so you need to make sure you put your best foot forward.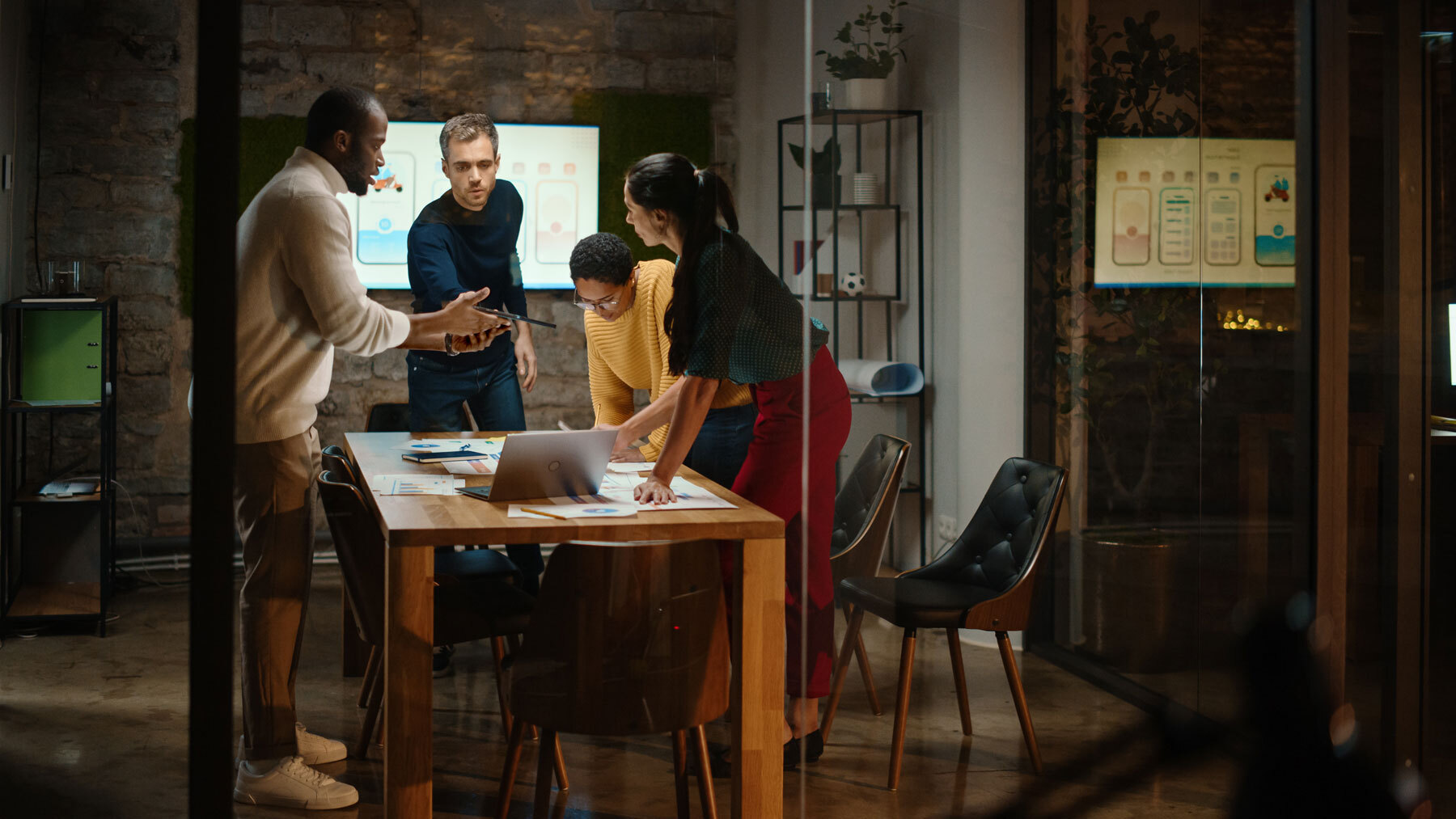 If you're debating what to do when you blow the dust off your computer come the new year, don't worry. As a leading SEO agency, we're used to kickstarting marketing after the holidays and know exactly what needs to be done. So, as part of your final piece of planning for the year, read on as we explain what needs to be prioritised in order to start your year with a bang.
New Year marketing ideas: are they worth it?
Christmas is typically the most draining marketing season of the year, and generally the biggest. It's when the majority of B2C businesses ramp up their marketing efforts and unleash every clever strategy they have stashed up their sleeves. When it's over, many assume it's time to rest because the most profitable time of the year has passed, but this couldn't be further from the truth.
Sure, your sales peak might've already been reached, but that doesn't mean there isn't work to be done. With leftover Christmas cash and a need to get things in order for the new year, many consumers are still viable conversions – you just need to know how to approach them in the right way.
Whilst people aren't buying gifts for others, they may be buying things for themselves that Santa perhaps forgot. Maybe they're starting a new job and need supplies, or perhaps they're finally deciding to kickstart a new hobby and lay the foundations for a positive new year. Whatever it is, there is money to be made and an audience to capture, meaning you need to devise a worthwhile new year marketing plan to get their attention. 
Now, this isn't to say that your new year marketing ideas need to be as big and bold as your Christmas strategies, but treat it like any other seasonal period. Plan appropriate SEO content, tailor your PPC and social media advertising, and plan in advance.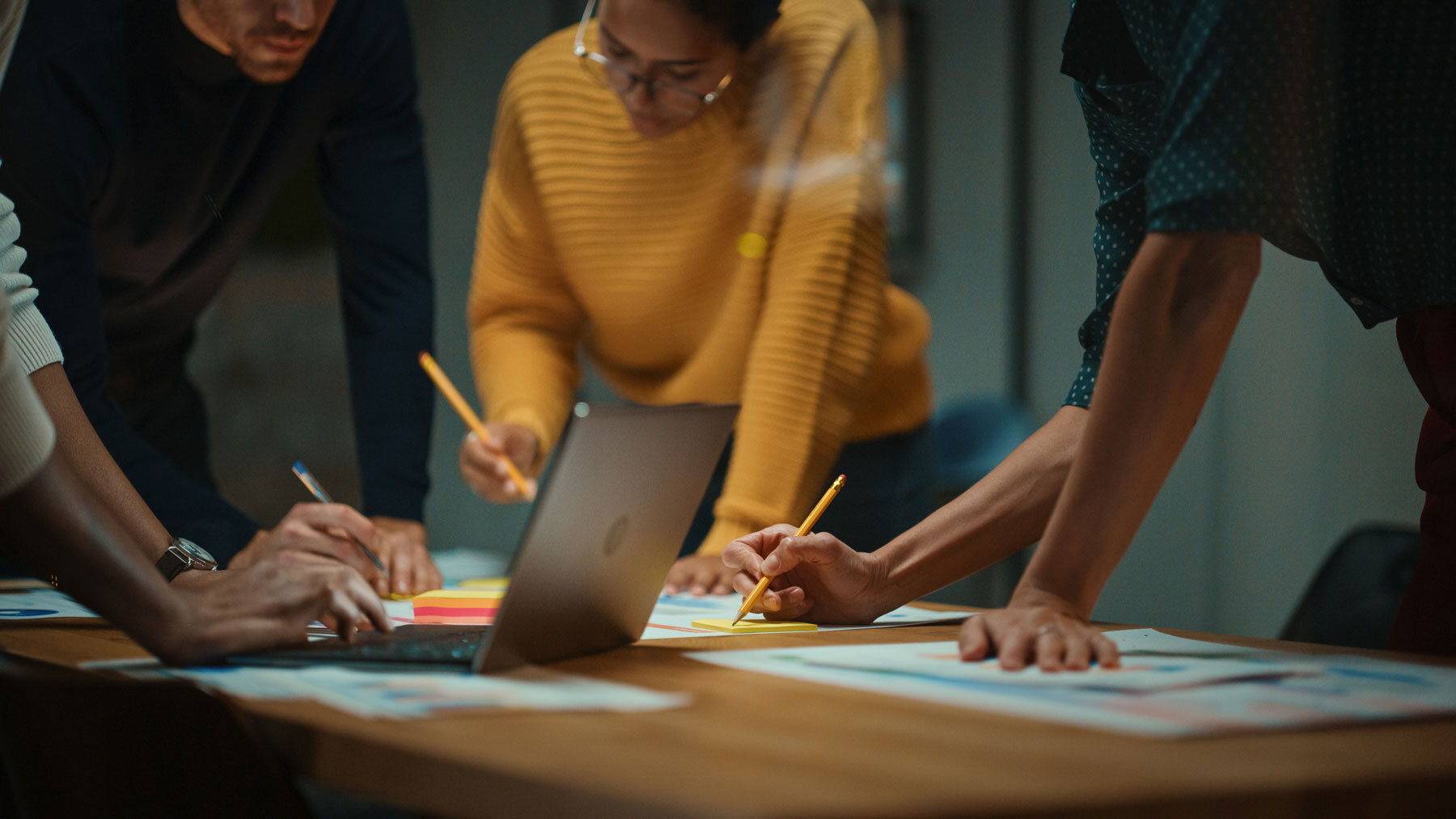 Looking to supercharge your 2023 SEO efforts?
Don't let the ball stop rolling – speak to us today to find out more about our expert SEO services.
Keep Up With The Latest Digital Marketing Stories.
Subscribe to our free monthly newsletter.
Where to focus your efforts in the New Year
New year, new you, right? Not exactly. Unlike your personal new year's resolutions, your marketing efforts shouldn't be entirely overhauled as soon as you come back. For one, you'll have a ton of emails and calls to deal with as per the traditional post Christmas break slog, but you'll also have some more pressing marketing matters that should take precedence (unless you're doing a complete brand overhaul, of course). 
So, what should you be looking at first? 
After-Christmas sales and promotions
Christmas and New Year are heavily associated with discounts and promotions, and if you have a product or service to sell, particularly in the B2C sector, this is where most of your attention should go when you get back into the office. Whether you've got a Boxing Day promotion or a January sale on, your priority needs to be ensuring these campaigns run smoothly. 
Ideally, you'll have done most of the leg work prior to the Christmas break (as you know, it takes weeks to see results on SEO efforts), but focussing on ensuring your campaigns are optimised and primed to be successful when you come back is a must. This entails monitoring your PPC promotions, keeping an eye on your ad spend, and reacting quickly to any potential website errors. 
Upcoming seasonal campaigns
After Christmas is the perfect time to think about upcoming seasonal promotions, with Valentine's Day being a prime example. If you want to rank for Valentine's Day related search terms, immediately after Christmas is the right time to start weaving them into your content and crafting specialised landing pages so Google can crawl and index them. 
The same goes for any seasonal promotion you might be holding within the first quarter, such as Mother's Day or Easter. You might be thinking 'but… we just finished Christmas!' and, whilst that may be the case, marketing never rests. Forward planning is essential when it comes to successful SEO campaigns, so it's never too early to start thinking ahead. 
Make sure your content team are publishing relevant gift guides and insightful blogs, your design team are working on corresponding imagery, and that you have any promotion prices all worked out and signed off. This will save you a lot of effort and work when the next seasonal event comes along, and trust us, it'll be here before you know it.
Retargeting
There's a good chance that you might have generated a bit of business buzz over the festive period, with lots of new customers becoming aware of your brand and buying from you. There's also a chance that existing customers who were thinking about buying from your business may have got sidetracked in the hubbub of Christmas, leaving behind an online trolley full of goodies. 
Rather than leaving them to their own devices, start retargeting. This involves recapturing the attention of potential customers who abandoned things at the last stage. There are a few ways you can do this, but one of the most common methods is to use analytics to determine which users abandoned their carts and sending them a promotional offer or discount code to persuade them to complete their transaction. 
Generally speaking, persuading a customer who already made it partly through the sales funnel to make a purchase is easier than acquiring a new customer. All too often, we see businesses focus on reaching new customers and servicing existing customers, forgetting entirely about those who sit in the middle. If you want to increase conversions, retargeting is a must. 
Odds are, many of those who are in the funnel got distracted halfway, but a teaser offer could be just enough to bring them back. With this in mind, look at implementing retargeting strategies for customers who got lost in the sales funnel over the Christmas period and start your year off with a conversion high.
Final thoughts
Christmas can be draining from a marketing perspective, but there's a lot still to be gained in the new year. It's not all about those post-Christmas blues, you know. However, if you're unsure where to begin, we can help. We're a leading SEO agency and have decades of combined experience in helping businesses put their best foot forward in the new year. 
Who we are
The Brains is an award-winning digital marketing agency, consultancy and training provider in London.
Our Brains are experts in their field, helping companies grow faster, generate leads and overtake competitors.
What we do
Our Brains can help you with everything from ongoing marketing to training up your internal teams.
Give us a call to discuss your needs.
Ready to schedule a free digital marketing consultation?