How to Make an End of Year Digital Marketing Report
No one particularly enjoys compiling a digital marketing strategy report, and yet, it is one of the most crucial aspects of the job. Without it, you'll struggle to know what went well in the year just gone and where your focus should be in the year coming up. You also need to sing your praises to the powers that be whilst being honest about what could've gone better, and a detailed, well-thought-out report at the end of the year is the best way to do this.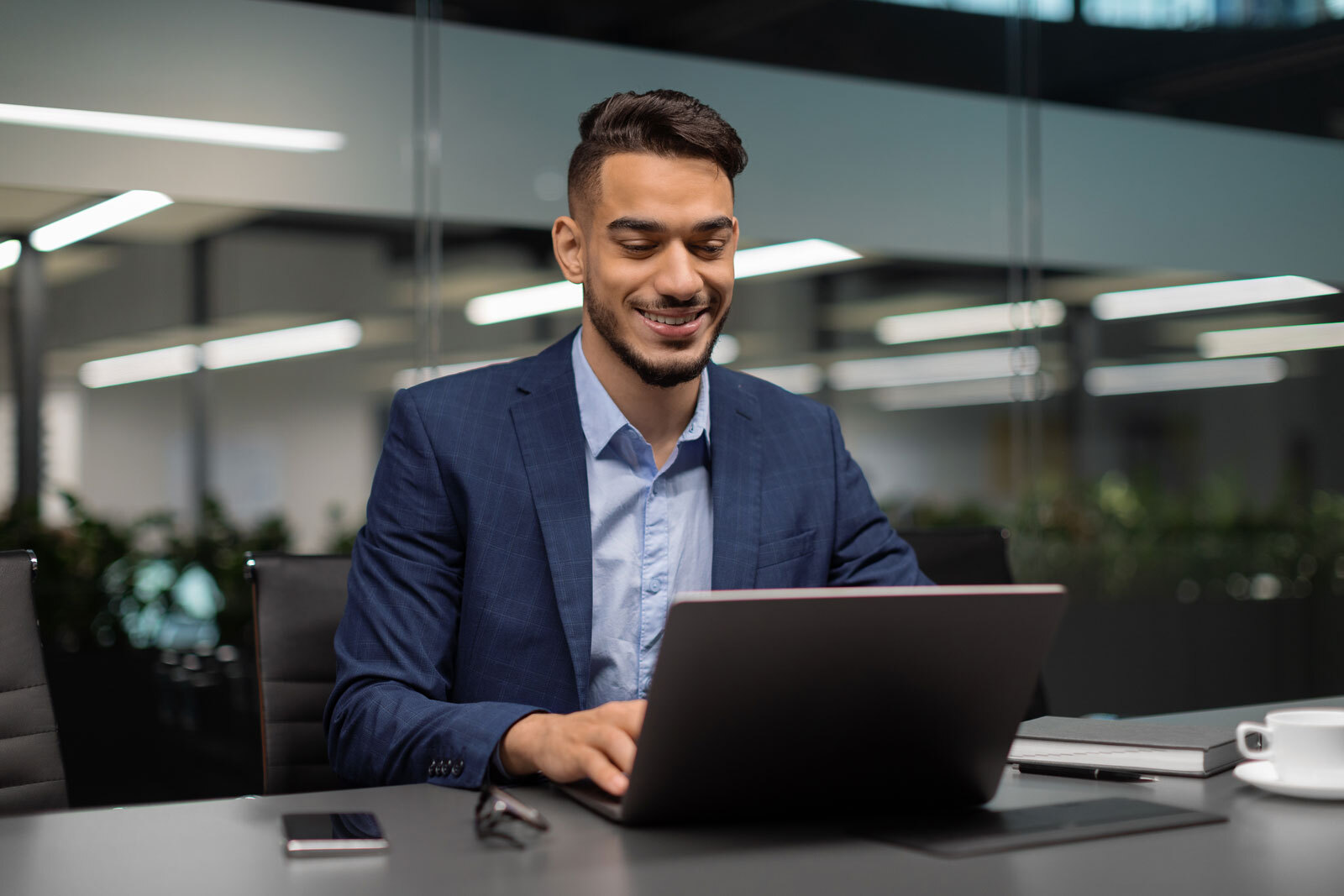 The amount of data available on reporting platforms like Google Analytics, Moz, Majestic, and SEMrush should make reporting easy, but in practice, it can have the opposite effect. Knowing exactly what's worth including and what's not quite so relevant isn't always the easiest when there's hundreds, if not thousands, of reporting metrics to choose from. 
As an SEO agency, we compile reports for our clients every month, as well as quarterly reports and yearly reports. Over the years, we've learnt what makes a cracking annual marketing report, and never ones to gatekeep, we're here to share our knowledge with you.
What are the benefits of an end of year digital marketing strategy report?
Before we share our fountain of reporting knowledge, we thought we'd relay some important benefits of compiling an end of year (EOY) report. Why? Well, because a lot of businesses are used to preparing monthly reports and therefore assume there's no need for a yearly one because it's essentially re-hashing the same data, but this isn't quite true. An EOY report is like a top-down view of what's been going on and can give you an overall insight into longer-term trends, whereas monthly reports are more granular and it's much harder to spot general patterns as a whole.
Now, onto the benefits of an EOY digital marketing report: 
Draw attention to specific performance wins and achievements 

Determine the best channels for marketing 

Evaluate if KPIs have been met

Identify any potential funding gaps 
The point of an EOY report is that you have valuable and actionable data that can be presented to decision makers and referenced when needed, but you can also draw attention to the role marketing plays and the big wins you've had, as well as the potential you could reach.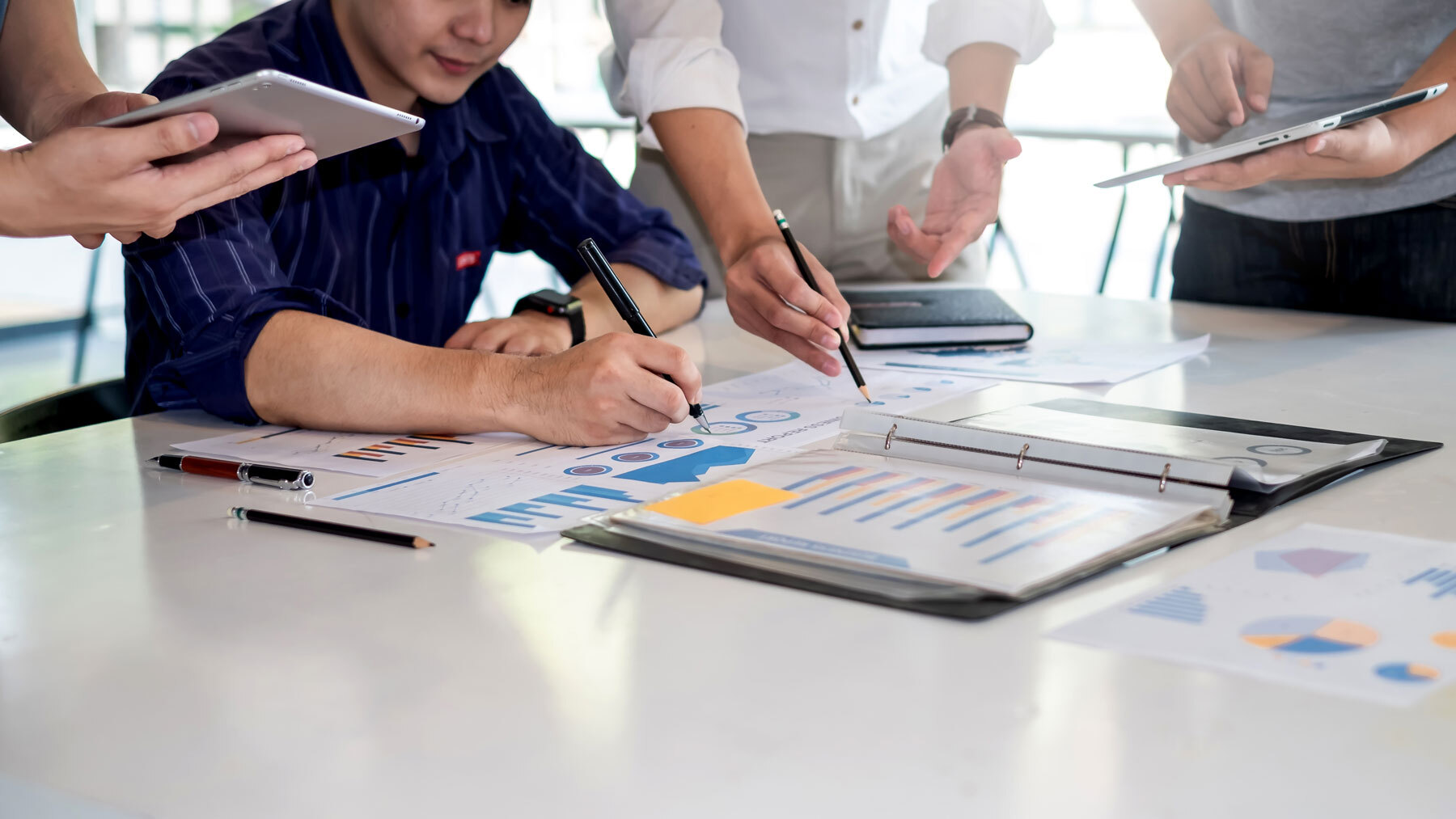 Need help amplifying your digital marketing efforts?
Arrange a free consultation with us today to learn more about our digital marketing services and how we can help your business thrive.
Key things to include in an EOY report
There are a number of things you can look at when determining what to include in an EOY report, and some sections may be relevant to your business but not to another. However, because a lot of businesses follow a standardised marketing approach, a general table of contents can be applied. 
Overall website performance

– Your website will likely be at the centre of your marketing efforts and it's natural to want it to perform well. Make sure you include general information on how it's performed over the last 12 months, including average visitors, bounce rate, session time, new users, conversions, and ranking keywords.

KPIs

– If you have the previous year's data relating to your KPIs, do a side by side comparison next to this year's data to see how you've improved, if at all. 

Paid marketing stats

– Pull data from every paid media channel to see how your campaigns are performing and whether they're having an impact on conversions and lead generation. 

Channel reviews

– Pull together stats on each marketing channel in your marketing mix, e.g., social media, email marketing, website SEO, paid ads etc., and see which channels have pulled their weight, and which ones might be as effective. 

Recommendations

– Taking all the above into account, try and make accurate recommendations on useful next steps, e.g., if email marketing is working really well for your business, consider investing more money into it next year, but if paid Instagram ads aren't working too well, consider pulling back on them moving forwards. 
These are just a few suggestions on what the contents of your report could cover, but this will vary depending on your business and what sort of techniques you adopt.
Keep Up With The Latest Digital Marketing Stories.
Subscribe to our free monthly newsletter.
Marketing report best practices
Now you have an idea of the sort of information you should be looking at, let's look in detail at some best practices. 
Start with a top level summary 
An EOY report has the potential to be quite long, and you might spend hours putting it together and battling with formatting issues (you'll likely know the pain of moving an image 1mm to the left and your entire document becoming an unreadable mess whilst you desperately slam on the ctrl+z buttons to revive it). Unfortunately, for all the trials and tribulations you might go through putting the report together, there's every chance that the powers that be might just skim read it. Annoying, we know, but it's the way of the world. 
To counteract this, it's important that you include an executive summary at the start of your report that highlights the key findings, such as what you've completed over the year, if KPIs have been met, whether your website is performing well, how much you've spent vs how much you've got in return, and your key recommendations on what should be done in the year ahead. 
This means those who don't have all the time in the world to read every word of your report can get the gist of it, and ultimately decide on a marketing stance if they are in control of decisions. 
You might love looking over endless numbers and figures, but not everyone does. The last thing you want is for people to start nodding off as you reel off an endless stream of facts or figures that, to them, are nothing more than words on a page. If you really want to drive your point home, use visuals. Don't be afraid to spend time making graphs and charts. A lot of people are visual learners and can understand data a lot better if it's visually presented. 
Not just this, but visuals are useful for breaking up text and making information more digestible – yet another reason why you should include them. In terms of where to find them, you can typically find downloadable visuals on your reporting tools such as Google Analytics and SEMrush, but if you can't, you can always make your own. 
Once you've got your graphs, it's important to add insights. Having lots of numbers and graphs is all well and good, but your insights interpret what they mean in practice for your business. This will help those reading your report to understand exactly what the data means, as well as what the next steps are. 
For example, if you have a graph showing that, after a Google update, your rankings dropped site-wide, your insight would be establishing why this happened (e.g., non-compliant content) and how you'd remedy this in the year ahead, for example spending ample time revising content and doubling down on your SEO efforts. You might even suggest employing the help of professional SEO copywriting services. 
Essentially, for each piece of data you present, you need to explain what it means and what potential remedies could be.
Know who your audience is 
 A key thing to keep in mind when writing an EOY marketing strategy report is who will be reading it. As a marketer, you'll probably have a lot to say about more nuanced stats, but if you're presenting your report to stakeholders, they likely won't be interested in all of that detail (sad as it is). They'll be looking at the financial side of things, so make sure you weight your report towards the audience in order to keep them interested. 
This also includes avoiding technical jargon, as there's a good chance this will complicate things and not everyone reading the report will be able to distinguish their CPC from their CTR. 
Include competitor analysis 
Our final best practice tip is to include a competitor analysis. You might be thinking 'hold on, isn't this report all about me?', and whilst you'd be right, you need to make sure you determine where you stand against your competitors. SEMrush and Google Analytics both offer excellent competitor analysis metrics. You don't need to go into too much detail, but a look at things like ranking keywords and visibility are always good indicators of how much of the market you dominate vs them, and can be a basis for improvements and actions moving forward.
Final thoughts
There we have it, EOY reports in a nutshell. Though often a lot of effort, compiling an annual digital marketing strategy report is a vital way to determine what your approach should be for the year ahead and to prove your worth to other departments. 
If you compile your report and realise that you might benefit from professional SEO services, we can help. Get in touch with us to find out more.
Who we are
The Brains is an award-winning digital marketing agency, consultancy and training provider in London.
Our Brains are experts in their field, helping companies grow faster, generate leads and overtake competitors.
What we do
Our Brains can help you with everything from ongoing marketing to training up your internal teams.
Give us a call to discuss your needs.
Ready to schedule a free digital marketing consultation?