Why Should I Hire a Digital Marketing Agency?
If you're focussed on driving your business forward and searching for the best pathway to success, digital marketing is a road you should aim to take. True, there are others you could go down; some are winding, some are scenic, but one sticks out as the straightest, quickest, smoothest route to brand growth and greater ROI. That road is digital marketing. So gather up some snacks and supplies, set your navigation and cue your favourite road music!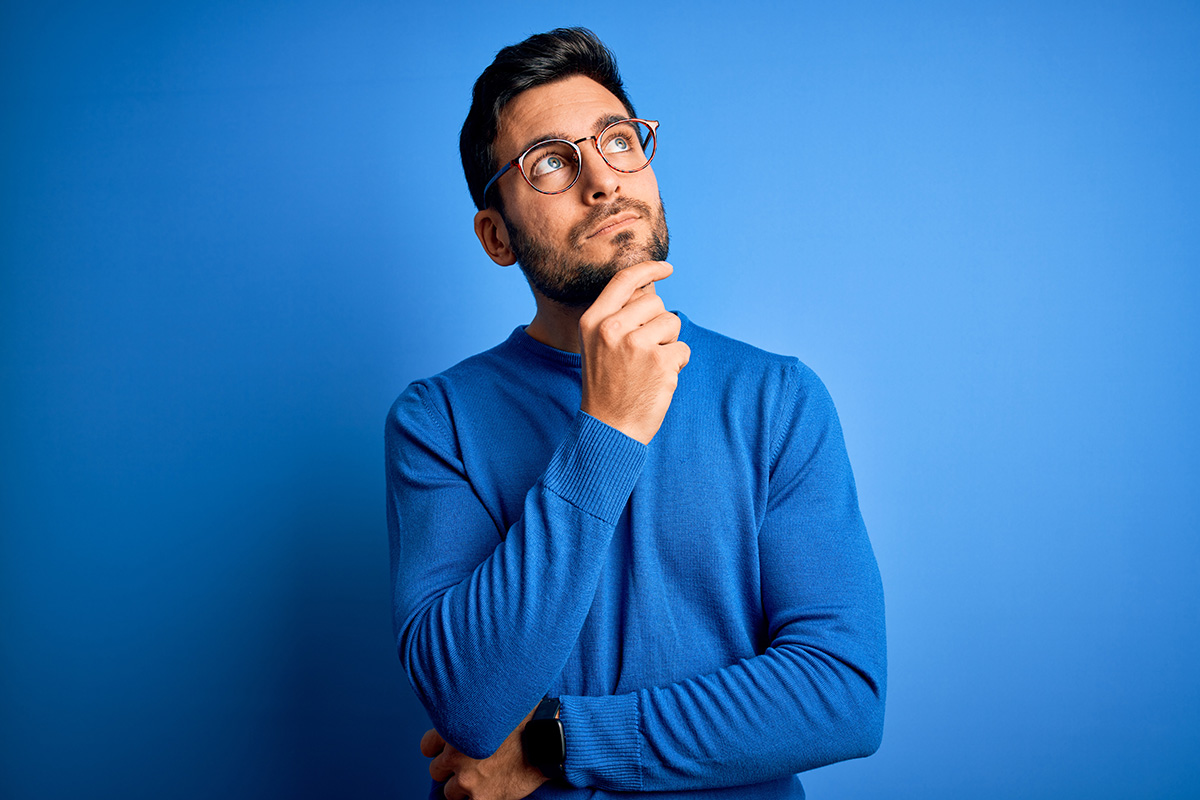 Advertising yourself and your services online can be a tricky, time-consuming game to play, and it can take your attention away from the real bread-and-butter stuff of managing your business operations. Bringing a growth-dedicated, ROI-boosting digital marketing agency onboard puts expert marketing players on your team and helps pave the way for business growth.
Here at The Brains, London's leading digital marketing agency, we find many prospective clients asking the question: 'why should I hire a digital marketing agency?'
Well, we know the online advertising industry inside-out and to us, the reasons are as clear as they are compelling. That's why we've put together this post, pulling on the knowledge, expertise and insight from across our Brains to help you answer the question, 'Why hire a marketing agency'.
Firstly, we'll touch on what a digital agency is and what they can do, before we dive into those burning reasons behind hiring one, and things to think about when selecting your agency partner. Let's get started!
What are Digital Marketing Agencies, and What Do They Do?
Let's kick things off by asking a more fundamental question: what is a marketing agency? 
A marketing, or advertising agency, is a B2B (Business to Business) company that offers a range of marketing services. (You can get into the nuts and bolts of B2B vs B2C, and how they differ, in this Brainy blog post). 
Marketing agencies assist other companies with their marketing efforts by applying their skill, resources and expertise to deliver valuable business outcomes, including:
Generating sales
Engaging with customers
Growing brand awareness
Creating new traffic flows
Developing customer relationships
Nurturing loyalty in the customer base
Seen the AMC show 'Mad Men'? Sterling-Cooper is a marketing agency. 
Now, take all of that, and catapult it right into our digital age. That's what a digital marketing agency looks like. 
While our culture does still exert some energy in traditional advertising formats, like print and TV, in today's world the lion's share of marketing efforts happen online. eMarketer revealed recently that global digital ad spending will reach $455 billion plus change in 2021, and that figure is projected to smash the $600 billion barrier by 2024. Serious numbers. 
By contrast, global print advertising spend will stutter to $31.6 billion in 2022 (The Business Research Company).
In terms of a service offering, an online marketing agency caters specifically to those digitally-enabled advertising and communication streams. Some agencies have a really tight focus, training their crosshairs on one or two key services. On the other hand, full-service agencies are the true juggernauts, the heavyweight cruisers, of the industry. 
A full-service agency has the personnel, facilities, skill and capacity to deliver any and all digital advertising needs that come across the table – and deliver them well. They provide expertise in areas such as:
A professional full-service agency puts a concerted, data-driven, ROI-consumed team of digital marketers to work for your business, using smart strategies and industry know-how to land dream results.  
We've got mountains of knowledge about the digital marketing industry, so let the learning continue. Take a deeper dive into what an online marketing agency is in this dedicated Brains blog post, and check out this one to learn more about what digital marketing agencies do.
Why You Should Hire a Digital Marketing Agency
Our well-seasoned team could write you a list of benefits as long as your arm, all about the positive outcomes and potential advantages you stand to gain when you partner with a digital agency – and in fact, they've done just that. In our post, 10 Benefits of Hiring a Digital Marketing Agency, we've broken down the core, quantifiable yields you add to your arsenal by enlisting the pros.
But if you're still asking the question, "why should I hire a digital marketing agency?", you're probably here for some universal considerations. Forget the technicalities for a second – at the executive level, what can an agency do for your operations? That's what this post is all about.
Read on for our 7 biz-savvy reasons why a digital agency is the right choice for your company.
You get a quality digital marketing presence
It doesn't matter what industry you're in; your business needs to give a strong online offering. The quality of your digital presence is vital. It's like the lollipop lady's lollipop, the postman's post bag: you probably could work without it, if you really tried, but it would be a major disadvantage.
The fact is, these days your potential customers have hundreds – if not thousands – of options when they're shopping around, and you are just one name in the mix. Use your online presence to stand apart from the crowd. It highlights you as a serious, modern contender.
It's not enough to simply have a website or an Instagram profile. That's a great first step but to see the true benefits, you need those elements of your digital presence to be firing on all cylinders. A digital marketing agency sees to it that your business leaves an impressive footprint, wherever it treads online.
You take your brand omnichannel
We already touched on the need to have a website and an Instagram presence and, often, it can be a full-time job just to keep one or both of those channels in shape. And that's before we mention other channels: there's also email, Facebook, LinkedIn, Twitter, appearance on search engines, blogs and content…
Nowadays, customers don't stick to one lane of interaction and communication. As part of their consumer insights research, Google found that omnichannel strategies drive an 80% increase in store visits, and that's just one example of the benefits of going omnichannel.
The quality digital presence we talked about earlier needs to be on display in every channel you move in, not just a few. We can't have any chinks in your armour. Hiring agency services transforms your online marketing into a full-court advertising press, where users are met with a quality DCX (Digital Customer Experience) wherever they find you.
You can measure results with hard data
Digital marketing is like baking; it's an exact science. You've got to get it just right. Tiny changes to the recipe can have a dramatic effect on the end result.
One of the best things about digital marketing is that every recipe change, every colour alteration or word substitution, can be tested against the alternatives and measured. This gives you unprecedented data insight, and allows you to continually optimise your online marketing.
Analytical data is its own zone. Agency professionals can tell you exactly which things are working, which could be improved and which are for the birds – and they can show you the numbers to back it up.
You develop data-backed strategies
Gathering all that data is one thing; analysing and interpreting it is the next step. The real gains will come when you craft all of that statistical data into an actionable marketing strategy.
Partnering-up with an agency means you'll be able to use their insight and data-backed evidence to develop a long-term gameplan, stacked with online marketing techniques.
Moreover, on top of data gleaned from your own advertising tests, the agency will factor in elements such as competitor analysis or the user journey to create SMART marketing goals. That is to say, objectives which are:
Specific
Measureable
Attainable
Realistic
Timely
Attempting to oversee your digital marketing without a well-honed plan is like fumbling around in the dark, looking for the light switch. The solution is there, you just can't find it. A digital marketing agency can show you the way.
You enjoy more bang for your buck
Don't you just love good value for money? Well, in terms of generating good advertising results, digital marketing agencies represent the best value money can buy. That's because a full-service agency has an extensive pool of talent to draw from, whatever your needs. Strategists, SEO or PPC masterminds, content writers, designers, developers, social media marketing experts: you name it, they've got it. Those are all specialists you can turn to your advantage when you have an agency onboard.
In hiring one company, you stretch your advertising budget across an impressive range of sectors and get an optimal bottom-line ROAS (Return on Advertising Spend).
Of course, it is possible to put yourself in the hot seat and take charge of all your own online advertising, though it often proves difficult, laborious and time-consuming. Alternatively, you could hire expensive full-time help specific to individual tasks. However, you'll probably find that keeping them on retainer is bad value, and that they have a limited skill set for you to utilise: for example, a dedicated SEO strategist skilled in keyword research is unlikely to have the musical talent to provide vocals for your latest YouTube video. Using an agency means you pay once, and get unlimited access to a whole team of experts for your digital marketing efforts.
You unlock rapid scalability
When you've got the right people for the job, and everyone is pulling in the same direction, it's surprising how quickly things accelerate. Where training individual staff members for specific tasks is costly and slow, hiring an agency is like strapping a pair of fuel-efficient, turbocharged jet engines to your marketing.
Though a full-service agency will always create a bespoke online marketing plan based on your business and your needs, the fundamental building blocks of digital advertising stay the same – the Google algorithm doesn't change depending on your industry, for instance – and so the things an agency does continue to generate results, time after time. It's not a 'one and done' situation. These are strategies that keep on giving.
This means that as your business goes from success to success, your marketing undergoes something of a snowball effect, gaining size, speed and momentum as it goes barrelling toward the next big win.
You align your energy to growing your business
We'll take a wild guess that, as a business owner, the chances are you're probably busy. You have a million and one things to do in a day, and stuff just keeps on coming. Forget an in-tray. You're dealing with an in-bucket.
So it's understandable that you don't have the time, energy or resources available to prioritise marketing. But when you put a dedicated team of specialists in control of your advertising, you can leave them to get on with it, meaning you can focus your energy on high-value tasks geared towards growing your business.
Your time will be better spent providing excellent customer service or heading-up operations than sifting through Twitter comments and replying to individual questions. As a general rule of thumb, if you're spending any more than 40 minutes a day on marketing purposes, you're not acting in line with your maximum potential value, and it's a good time to seek agency help.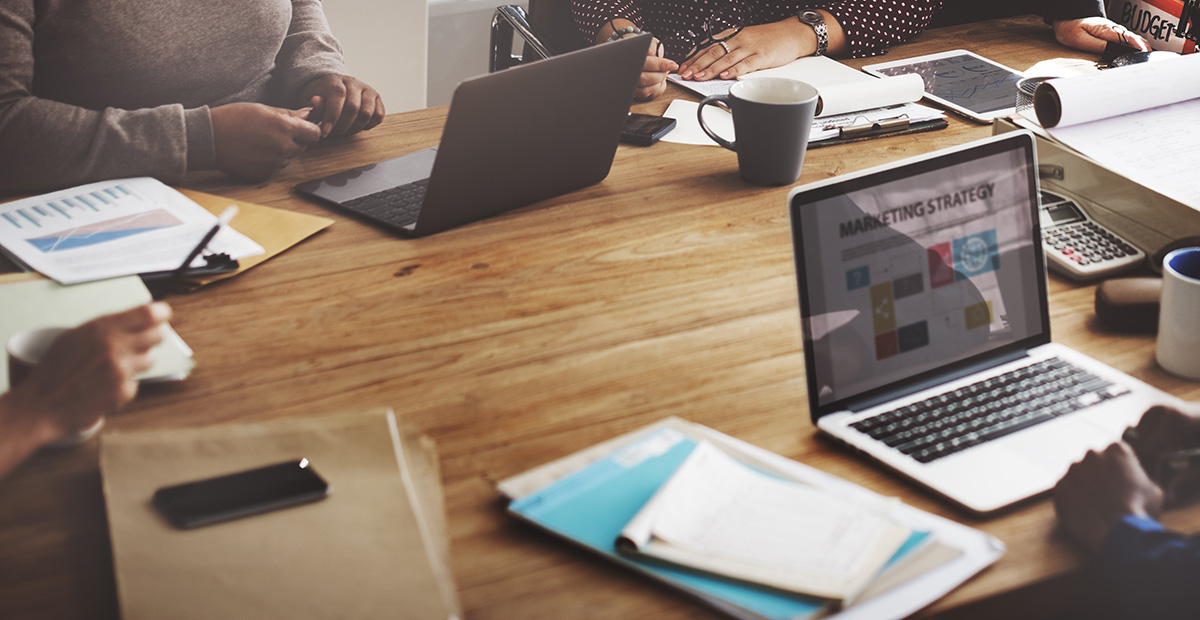 How to Find the Right Digital Marketing Agency
With so many options available, finding the right digital marketing agency can be like looking for a needle in a haystack – blindfolded. 
To avoid becoming overwhelmed, a good jumping-off point is to get crystal-clear on your goals. What exactly do you want from your marketing? What kind of budget do you have to play with? What are your short-term vs long-term business objectives? Finding the answer to questions like these will help inform your choice. 
Here are a few things to look for when you've got 'digital marketing agency-hiring' on your to-do list.
Appropriate pricing
The cost of hiring a digital marketing agency is the first hurdle for many business owners, who sometimes baulk at the price. It's true, good marketing agencies are not something you'd find in the bargain bucket. What would you think if they were? 
As we said earlier, full-service agencies represent the best way to get value for money out of your advertising budget. With that said, of course, larger, more renowned agencies tend to be a little more expensive; like anything, you pay for that prestige. But in general, you should aim to pick an agency that is suitable for your budget. Don't cheap-out; it'll show.
Data-friendliness
Steer clear of cowboys! Any agency that cannot produce copious amounts of data to back up anything they do or say should be a major alarm bell. In the world of advertising, and especially in the online zone, data is the single most important factor. It's the sword that marketing campaigns live or die by.
Everything that happens in an advertising campaign should be testable, measurable, and quantifiable, as a bare minimum. Good agencies know how to communicate the data to you in understandable terms, and use it to maximise potential. Remember, digital marketing is not an expense; it's an investment. You have the right to see where your money is going.
A proactive approach
Your business is unique, and your marketing campaign should be, too. Bona fide digital agencies will give you a dedicated account manager who is available to answer your questions, listen to your ideas, or just to have a good old chat about your digital strategy. 
Smooth communication is essential; this is a collaborative process, so it's important that you get along and work well with the agency's representatives. Trust your gut on this; if they give you good vibes, that's a good sign. Remember though, the agency's digital marketers are not your employees. Bossing them around or handing down orders would be a monumental waste of your investment. These people are experts – make use of their insight. 
Reputation and experience
It should go without saying that a decent reputation is an absolute must-have. In digital marketing, a good reputation comes from consistently successful projects. When you're in contact with an agency, you should be able to see case studies or a portfolio of previous work. 
Do a little digging: you may find that one agency specialises in your specific sector. For example, here at The Brains we have a track record in: healthcare, B2B, eCommerce, finance and SaaS, with an ever-expanding base in specialities. Have a look around an agency's website, see what they've done before.
Finding The One
Hopefully, the question, 'why should I hire a digital marketing agency?' has been replaced in your brain with, 'when can we start!' 
As we've seen, there are numerous benefits of digital marketing and working with a digital marketing agency.. They'll arm you with a premium digital presence across multiple channels, use data to create your strategy and measure the results, give you a great ROI, scale your operations at whirlwind speed and untie your hands so you can get on with your business priorities. 
Maybe a better question at this point would be, 'why would you not hire a digital marketing agency?!' 
Though we've outlined a few of the different things to think about when selecting the perfect agency for your business, we understand that it's a big decision. Allow us, The Brains, to humbly present ourselves as the right one for you. 
Since 2017, we've been on a data-driven mission to make digital marketing more cost-effective for our clients. As a full-service PPC, lead generation, email marketing and SEO agency, our cutting-edge and custom-crafted advertising campaigns are tailor made and turbocharged at generating leads, creating sales, boosting brand awareness and reaching new levels of ROI. 
Contact The Brains now to speak with our Brainy marketing experts and find out why you shouldn't just hire any digital marketing agency – you should hire this one.
Ready to schedule a free digital marketing consultation?