The Best Free SEO Tools – 42 Incredible Resources
The sandy shores of the internet are awash with purportedly-miraculous SEO tools, each one vying for your attention. Digital marketing agencies invest millions in acquiring state-of-the-art SEO facilities; though many options exist for free! But how do you separate the wheat from the chaff?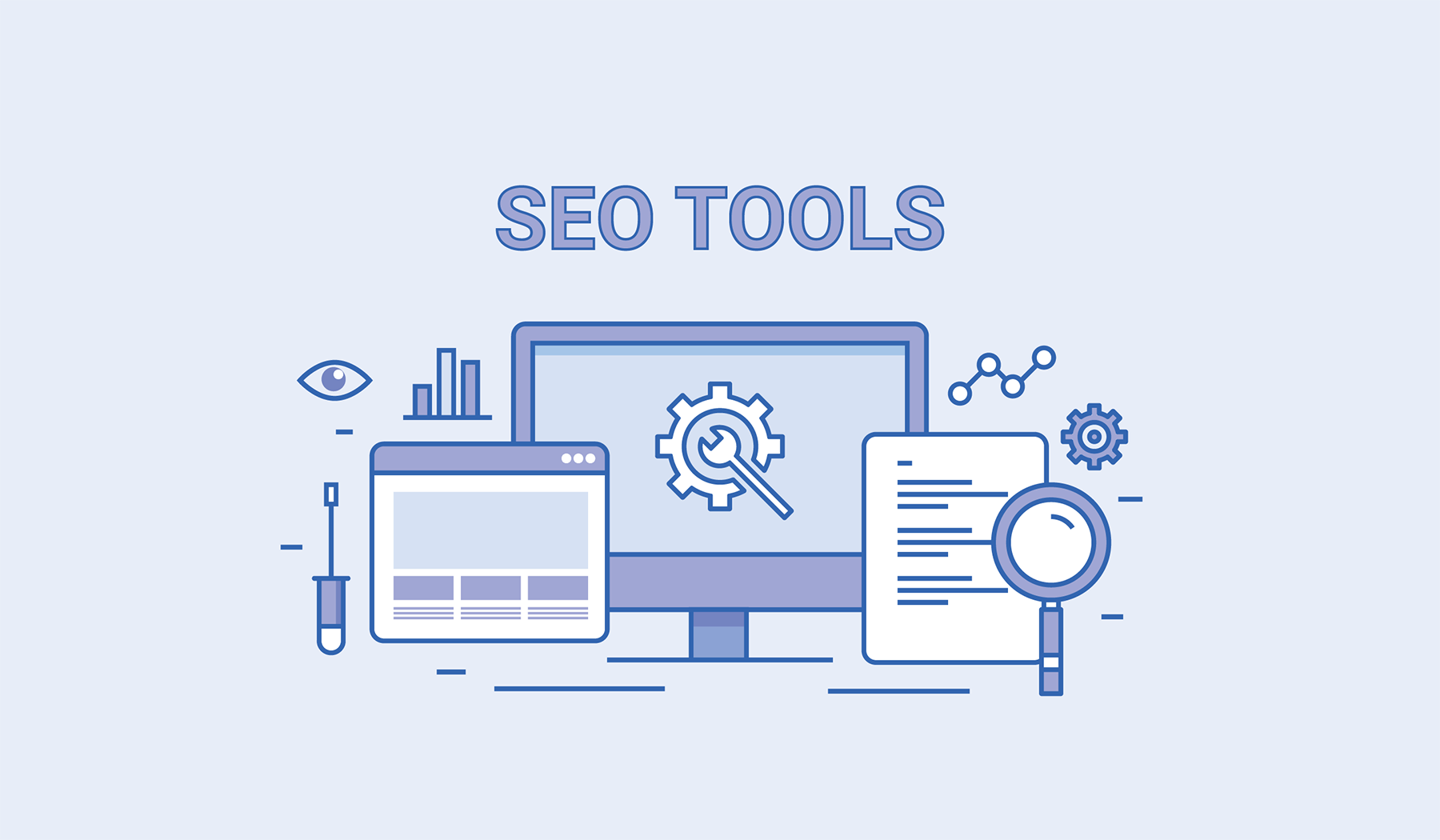 Well the good news is, you don't have to! Here at The Brains, our team of digital marketing experts have come up with a comprehensive list of the 42 best free SEO (Search Engine Optimisation) tools anywhere on the internet. As one of the UK's leading SEO agencies, we have a proven track record of boosting ROI through SEO in a range of industries, so we know what we're talking about.
BrightEdge reports that approximately 2 of every 3 (68%) online experiences begin with a search engine. With so much organic traffic coming from search engines – the significant majority via Google – it pays to optimise your performance.
In this blog, we'll go through a quick refresher of what SEO actually is, before we get into the all-important matter of our 42 favourite free SEO tools, and recommend the best pathways to finding more help when you need it.
What is SEO?
In the crowded online rat race, organic traffic is best. What is organic traffic? It's the number of people who arrive at your site naturally, through search engines rather than through ads.
The higher up on SERP (Search Engine Results Pages) your site appears, the more people will see it and click through. Backlinko found that just 0.78% of Google users click on something from the second results page, so getting as high as humanly possible on those SERPs is the essence of getting high-quality organic traffic flow.
SEO is the practice of making tweaks to your page content and metadata to improve its SERP performance. A page stacked out with relevant keywords, good-quality links and useful information will fare much better in Google than those without. Making SEO improvements boosts your site ranking and can lead to massive gains – after all, the more people seeing your stuff, the more likely you are to make a sale. Basic economics.
The house of SEO has many rooms: analytics, keywords, crawlability, indexing… the list goes on. Partnering with a full-service agency will stand you in good stead to cover all the bases. Brain-powered SEO services are the best way to get your site fully-optimised for search engine success.
The Best Free SEO Tools
Our Brainy marketers have put together this definitive list of the best free SEO tools available on the airwaves, grouped by specialisation. Here you'll find the most tried-and-tested tools to get your SEO off to the best possible start – and all for free. We've also thrown in a few of our favourites because, well, they deserved a mention.
Analytics Tools
If you're looking to keep tabs on SERPs and stay across your performance on different search engines, this is the category for you.
Google Analytics
The Godfather of web analytics and the most widely used SEO service in the world. Google Analytics integrates well with the other Google tools, and offers the user a full-bodied analytics package. There are persistent whispers about privacy issues, but Google insists they don't use any of the data for dark arts.
Get it here: Google Analytics
Enhanced Google Analytics Annotations
One of the more aesthetically pleasing plugins, Annotations overlays contextual information – such as public holidays or software updates – on top of your analytics data, so you can see clearly how those factors are impacting your results. It's a visual representation of how external forces affect your web traffic.
Get it here: Enhanced Google Analytics Annotations
Google Data Studio
Data Studio is made to merge data from various sources, visualise it, and present it in shareable formats. It carries fully customizable dashboards and configurable reports, too.
Get it here: Google Data Studio
Google Search Console
If you're only going to pick one tool from this list, pick this one. Almost everything SEO-related is intertwined with Google Search Console, and for our money it's the most comprehensive package out there. It's the Grand Central Station of Google rankings, with robust and reliable information on keywords, crawling and more. You're limited to 1000 freely downloadable rows on Google Search Console; the free Search Console Data Exporter upgrades you to 25,000.
Get it here: Google Search Console
Bing Webmaster Tools
In case you thought this was turning into the Google show, don't forget about the 'other' search engine provider. For those among us who prefer alternatives to Google, Bing Webmaster Tools offers a very respectable service. It has web and search analytics, along with admirable keyword functions and data crawling. Keeping Google honest since 2009.
Get it here: Bing Webmaster Tools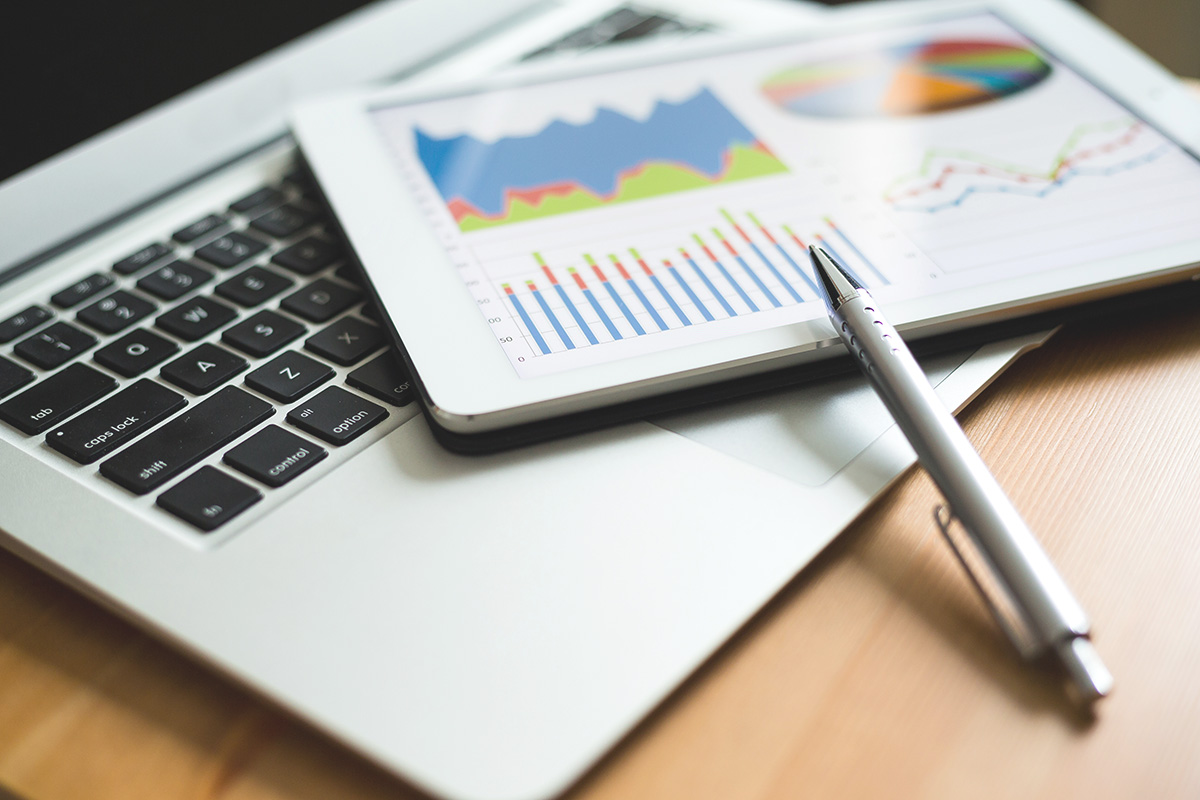 Multi-function Tools
Introducing a special group of tools with so many functions, it'd be more accurate to describe them as an entire toolkit. Think: Swiss Army Knives of SEO.
SEMrush
Available to use for free on a single website, and useful to get your eyes on top-level data. SEMrush's SEO toolkit boasts outstanding keyword functionality, backlink analysis, audits, SERP surveys and more. It's pretty much a one-stop SEO shop.
Get it here: SEMrush
SEO Minion
A Chrome and Firefox extension popular among users on the tech-savvier side. It might take a couple of beats to figure everything out, but it comes at you in a fun, punchy voice and it's worth giving it a whirl. SEO Minion comes with a Hreflang checker and SERP preview ability to complement all the standard functions.
Get it here: SEO Minion
Chrome DevTools
Chrome's built-in web developer toolkit has so many features they'd need a paper mill to start printing the manual. CSS, Javascript, user flows, debugging… it's all there. The flipside to that is: it can be a handful. WIth such deep functionality, it can be tricky to get your head around everything.
Get it here: Chrome DevTools
SEO Quake
If you know what you're doing and you want to take a deep dive into your SEO, this is the place to go. SEO Quake has a myriad of configuration options, and can check virtually all SEO parameters on the fly. Use it to get your hands on a mountain of SEO data.
Get it here: SEO Quake
Market Miner
Market Miner is a diligent SEO workhorse with origins in eastern Europe. It transforms tons of data into handy, easily-digestible reports with no fuss. The free version gives you access to some of its tools.
Get it here: Market Miner
Small SEO Tools
A cult classic of SEO and well-loved by those who know it, Small SEO Tools offers a staggering range of ultra-specific functions. Catering to niches is its niche. It furnishes you with all the SEO tools you need, plus some more choice options such as JSON capabilities.
Get it here: Small SEO Tools
Keyword Research Tools
These free keyword research tools are designed to help you discover exactly what people are searching for, and the statistics around those terms. We offer keyword research as part of our SEO content services here at The Brains – here are some of the tools we use.
Answer the Public
Popular for its zingy and rebellious energy, Answer the Public is a staple for creating extensive search entry question lists and exploring keyword ideas. It's easy to use and fun to play around with.
Get it here: Answer the Public
Keyword Hero
Keyword Hero is by no means flawless, but it's definitely a good jumping-off point. It uses complex formulas and machine learning to fill missing keyword data. It's also useful for matching keywords to certain metrics, like CRO or bounce rate.
Get it here: Keyword Hero
Google Keyword Planner
It's a keyword research tool built for marketers who buy Google ads, but Keyword Planner is capable of giving the free user a barrel of handy SEO keyword information pro bono. It taps into Google's data and deep-filtering functionality to produce results. But watch out for some of its metrics, which are known to be bewildering; 'volume' and 'competition', we're looking at you.
Get it here: Google Keyword Planner
Surfer SEO
This Chrome extension keyword tool comes highly-recommended by the community, as well as The Brains' own award-winning content marketing team. It gives search volume data and keyword suggestions, along with content guidelines from Google.
Get it here: Surfer SEO
Ubersuggest
The platform has been recently refurbished, making it easier to use, and now provides some link metrics and competitor information on top of all the standard functionality you'd expect from a keyword research tool.
Get it here: Ubersuggest
Indexing & Crawling Tools
Tools to make sure the search engine bots can index your site to assess its eligibility for SERP, and crawl it to evaluate content.
Screaming Frog
The most popular desktop SEO crawler on the airwaves, and with good reason. Though there is a paid version, the free package allows 500 URLS per crawl. This isn't suitable for a deep audit but if you need a crawler for a bitesize project, this is just the ticket.
Get it here: Screaming Frog SEO Spider
Screaming Frog Log File Analyzer
Screaming Frog's best-kept secret, but we're not sure why. It allows you to upload log files and retrieve valuable SEO insight with 1000 lines for free.
Get it here: Screaming Frog Log File Analyzer
SEOlyzer
SEOlyzer comes with a big reputation, recommended by big cheeses in the industry like Aleyda Solis. It has a crawler and a nice log analysis tool, with a few other great little extras.
Get it here: SEOlyzer
Beam Us Up
Free since 2013, if you want a simple desktop crawler with no limits and zero cost, you can't go far wrong with Beam Us Up.
Get it here: Beam Us Up
Link Tools
As a link building agency, here are our recommended SEO tools for finding and evaluating the quality of backlink opportunities.
Link Explorer
Operated by Moz, Link Explorer is by some reckonings (including its own) the biggest and most accurate backlink analysis tool in the world, with over 40 trillion links at the time of writing. That's certainly not to be sniffed at. In the free version of this link building tool, you'll get 10 queries and 50 rows of data per query each month.
Get it here: Link Explorer
Link Miner
It does what it says on the tin. Link Miner is a backlink checker that rapidly finds broken links on web pages, and shows some rudimentary metrics.
Get it here: Link Miner
Link Redirect Trace
Developed by Link Research Tools, Link Redirect Trace reveals information about HTTP headers, rel-canonicals, robots.txt, and other link metrics you'd want. The 'save screenshot' ability is handy and a nice touch. It's available as a Chrome extension.
Get it here: Link Redirect Trace
Redirect Path
Similar to the above but offered by Ayima, Redirect Path has broadly the same kind of functionality. It displays redirect paths and information about headers for every website URL visited.
Get it here: Redirect Path
Backlink Checker
In addition to the widely-used paid version, Ahrefs also offers a free package. You won't get access to the full toolbox but it has decent functionality for doing quick checks, especially for those operating on a squeezed budget.
Get it here: Backlink Checker
Detailed
Detailed is something of a one-off in the SEO playpit. It's unique in that it focuses on the factors driving traffic to various corners of the web, and doesn't worry you with the sometimes-confusing extras. The weekly industry leader check is interesting reading, too.
Get it here: Detailed
Local SEO Tools
A costless collection of ways to improve your SERP performance in regional terms. These are all about boosting rankings within geographic parameters. As a local SEO agency, we use all of these tools to build winning local SEO campaigns for our clients.
Google Business Profile
This one's an absolute must. You'll be able to customise the look and feel of your business profile, and interact with customers. Taking control of your Google Business Profile is the cornerstone of all other local SEO efforts, so it's important.
Get it here: Google Business Profile
Google Review Link Generator
Simple and powerful, the team at Whitespark have put together something quite effective here. Enter your business and it'll give you a URL you can pass on to customers to leave you a Google review – gold dust.
Get it here: Google Review Link Generator
Local Search Results Checker
For all their innovation, Google can be a little frustrating in that they tend to only provide ranking results from your current location. Sometimes, you want to evaluate your rankings from multiple locations. Merkle's Local Search Results Checker allows you to do this, from practically anywhere on earth.
Get it here: Local Search Results Checker
Mobile SEO Tools
Google just went mobile-first, and you should too. Make sure your site is optimised for mobile devices with these tools. If in doubt, visit our technical SEO services page to learn more.
Mobile First Index Checker
Zeo's Mobile First Index Checker is the most thoroughgoing tool to check that your important web elements are running correctly on mobile. It's professional, well-built, and surprisingly easy to use.
Get it here: Mobile First Index Checker
MobileMoxie SERPerator
Did you know that search engine results can vary by device? Because they can. Mobile Moxie's SERPerator allows you to run a live test to compare results from different devices in different locations.
Get it here: MobileMoxie SERPerator
Mobile-Friendly Test
Another stalwart of the SEO arena, and another of those friendly tools that explains exactly what it does in its name. Run a quick test to determine if a page is mobile-friendly; if not, it'll give specific things you can improve on.
Get it here: Mobile-Friendly Test
On Page SEO Tools
Sometimes, you want SEO focused on an individual page. There are tools for that.
RankMath
Installed as a WordPress plugin over 1.2 million times, RankMath conveniently displays Google Anaytics data on your WordPress dashboard. It also monitors 404s and creates Schema Markup, along with a host of other inbuilt functions.
Get it here: RankMath
Yoast
Another popular WordPress plugin (free and paid), Yoast handles a lot of the SEO nitty gritty so you don't have to. It's user-friendly and time-saving, perfect for beginners and old hands alike: like they say themselves, "SEO for everyone".
Get it here: Yoast
Meta SEO Inspector
Meta SEO Inspector is a Chrome extension which allows you to see and evaluate any page's meta tags. Its dropdown bar is easy to use and helpful for reviewing your own or your competitor's pages.
Get it here: Meta SEO Inspector
Honourable Mentions
By no means also-rans, these are the tools that maybe didn't fit neatly into one single category, or straddled a couple, but definitely have a home on this list.
Hunter
An absolute Godsend for outreach, Hunter gives site owners the option to enter a URL and instantly returns the email addresses of people working in that company.
Get it here: Hunter
Google PageSpeed Insights
Page speed is an important factor when it comes to SERP performance. PageSpeed Insights shows your site loading times in simple terms and gives useful suggestions on how to improve.
Get it here: PageSpeed Insights
Google Trends
A trusty member of the content planner's toolkit, Trends' researching functionality allows you to track the real-time popularity of topics relevant to your business, lighting up the pathway to on-trend, topical content.
Get it here: Trends
Panguin Tool
Google can make tiny adjustments to the algorithm which have a massive impact on your SERP performance. Panguin shows you if your site has been bumped in the rankings by new updates.
Get it here: Panguin Tool
Streak
Imagine if your Gmail had inbuilt CRM functionality. That's what Streak provides. It automatically gathers data from contacts and individual emails. It also shows SEO data such as when emails get opened, or how many times they've been read.
Get it here: Streak
Merkle's Hreflang Tags Testing Tool
Hreflang is notorious as one of the most complicated aspects of SEO. This tag testing tool makes it easier to check for pesky errors. It saves you the pain and hair-pulling of manually searching for one wrong tag. We use this tool as part of our international SEO services package here at The Brains, so we know how useful it is!
Get it here: Hreflang Tags Testing Tool
SplitSignal
A simple SEO A/B testing tool. SplitSignal shows statistical results of SEO changes, highlighting which enhancements yield the biggest wins. It's good to produce comparisons for clients. Operated by SEMrush, SplitSignal is currently only available via a request form.
Get it here: SplitSignal
When You Need Extra Brain Power
What can we say? Free SEO tools are awesome. The range of various specialisations is frankly impressive, and with so much choice out there, there are some genuinely high-quality solutions to boost your search engine rankings and enjoy more search traffic – all without spending a penny.
But sometimes, you need more. Free SEO tools are good to get in the game; paid tools are required to make the deepest cuts. Frustratingly, not only are paid SEO tools pricey, they can be exasperatingly difficult to use – leaving many a-marketer vexed, confused and out of pocket.
But don't fear: The Brains are here. As London's smartest full-service agency, our SEO campaigns are results-focused, data-driven, and come with flexible terms to suit your needs and your budget. Our SEO experts have access to the very best paid SEO tools in the world, saving you time and hassle. We also offer SEO consultancy for strategy recommendations.
Choosing The Brains as your agency partner means putting the latest and greatest, brightest and best SEO in the business to work for you. Request a free consultation today to find out how we can help you gain visibility, improve conversions, and reach new audiences.
Ready to schedule a free digital marketing consultation?