3 advanced SEO tactics that boost website performance
Businesses around the world are becoming increasingly savvy when it comes to SEO, so to truly stand out from the crowd and succeed against your competitors, you have to start using advanced SEO tactics In this blog, we'll be sharing some insights into the ways we optimise content at The Brains as a leading search engine marketing agency to help our clients climb the rankings and increase their ROI. All it takes is three simple steps to cut through the noise and get noticed online!
3 advanced tactics for SEO success – exceed your marketing goals without exceeding your budget
Advanced SEO tactic #1 Fix bugs and load speed for optimal user experience

There are a whole host of speed and stability issues that can plague your website without you even realising it. Staying on top of technical issues, such as browser incompatibility, loading times or other bugs, is vital if your prospects are to have a good experience on your site. As mentioned earlier, keeping your potential customers in mind while optimising your site is key – if they're having to wait around for pages to load or can't easily find what they're looking for, they'll be heading over to a competitor's website before you can say '404'.
Here are some of the most common website issues you should keep your eyes peeled for. It's advised that you have a website developer on hand to help with difficult fixes, and that you have a full website SEO audit completed before you launch your website.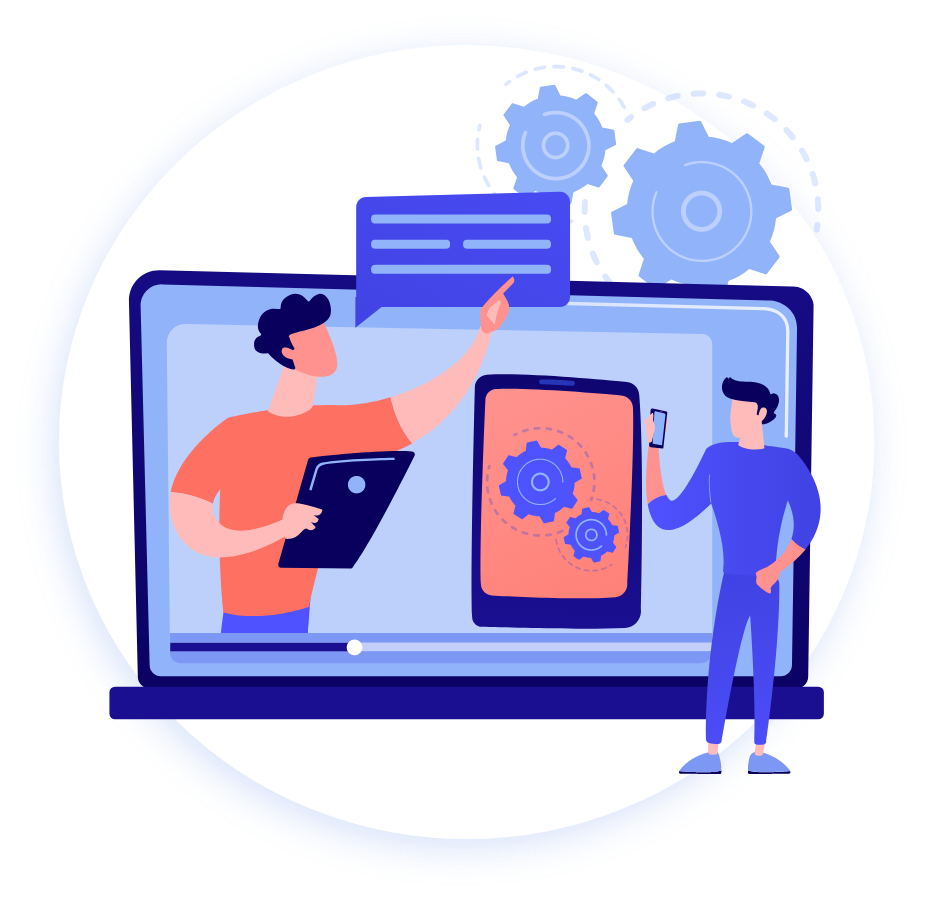 Browser incompatibility – make sure your site is compatible with the main browser extensions (Chrome, Firefox, Internet Explorer and Safari).

Broken links – whether it's links to contact pages, forms or downloadable collateral, you must QA your site frequently to ensure all of your links are working properly.

Slow site speed – this is no easy fix, but it can usually be helped by removing large files / media such as unoptimised and heavy video and image files from your website. You can also compress your JavaScript and CSS files to help with load speed, but you may need to get a professional to help with this.

Mobile compatibility – as the world starts shifting further and further away from desktop browsing, it's more important than ever that businesses optimise their sites for mobile use.
Advanced SEO tactic #2 Continuous improvement

We always talk to our clients about continuous improvement. It's so important to consistently measure your success and find areas where you aren't performing well. If you aren't keeping an eye on low-performing pages, how are you going to maintain the traffic and leads coming in from better pages? Your whole site needs to be well optimised, and for that to happen, you need to maintain your focus across each page, post and image to make it the best it can be. 
Advanced SEO isn't just about technical fixes and data management. Businesses have to watch out for algorithm shifts, news within their industry and other relevant information, and adapt their content accordingly. By doing this, you're not only adapting to each algorithm update, you're showing your audience that you're relevant, too. This builds trust, positions you as an industry leader and should eventually bring more and more traffic to your site. It sounds simple, but it really does work. Just ask our clients!
If you feel you've cornered your area of the Search Engine Results Pages, there's always more you can achieve! If you've already dominated your local SERPs, why not take things national or even international? Here at The Brains, we offer both local SEO services and international SEO services – so the sky's the limit for our clients' success!
Advanced SEO tactic #3 Build out FAQs across your site

Great content doesn't have to stop with the last call to action on your page. Including several FAQs filled with unique, relevant content that answers your website users' questions on the bottom of every page is a brilliant way to get more content on your site and give your prospects all the information they need in one accessible space. Take a look around our website now – you'll notice we've used FAQs on almost all of our service pages!
Bonus points: FAQ schema markup
Pages that are already ranking can gain even more visibility in the SERPs with FAQ schema markup. This is where any questions answered in your content appear directly underneath your listing in the search engine results, before the user has even clicked on your page.
As part of our SEO content services package, we ensure that FAQ schema is included in every landing page we write for our clients. For more information about integrating this advanced feature, we advise you get in touch with one of our technical SEO experts by visiting our technical SEO services page.
Don't forget… Great SEO results stem from a great website
We hate to state the obvious, but there's no use putting time, money and energy into an advanced SEO and content strategy if all your work is pointing to a poorly-designed website. Whether you need to change up your navigation, update your media or completely rethink your design, our website design experts here at The Brains can help. We offer a variety of both on-page SEO services and off-page link building services as well as a full digital marketing package. We can offer web design plus SEO (and other components in our service offering) in one comprehensive deal designed for you. Alternatively, you can speak to one of our SEO consultants for some short-term expert advice. To find out more how we can best help you get the results you've been dreaming of, just give us a call.
Ready to get started on an advanced, conversion-driving SEO campaign with The Brains? Speak to an expert for FREE today.
Schedule your free initial consultation
Excited to get started with these advanced SEO tactics? Contact our experts here at The Brains for top tips.
If you would like some complimentary advice, request a FREE consultation today!
Ready to schedule a free digital marketing consultation?