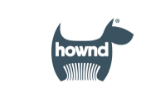 Award-winning dog grooming company develops new growth channel
A multi-award-winning brand selling ethical dog grooming products were looking to scale their online sales. They had mainly been selling in retail stores and on Amazon, so the goal was to generate a new acquisition channel by selling products via their own website.
Results after 4 months of working with us
80%
reduction in cost per sale
Assisted client in raising
£200,000
with successful crowdfunding campaign
Average basket size nearly

trippled
Google Search was not a viable option due to high CPC (cost per click) and serious competition from international retailers including Amazon, who were also selling the client's products. We therefore focused our initial efforts on Facebook/Instagram, where we were able to target dog lovers and ethical consumers. The client had previously run social campaigns which had been unsuccessful due to poor ad account structures and business goals not being translated effectively into marketing. The Facebook pixel had not been installed correctly, so we lacked historical data with which to build audiences. Our immediate task was to set up comprehensive tracking, including custom conversations across the website, to help Facebook's AI learn what constitutes success.
It was important to translate the brand's unique playful and friendly tone of voice into our ad copy, whilst tweaking it slightly to be more conversion driven, so we ran a number of workshops with the client to get this right. Over 6 months, we were able to bring the cost per sale down by over 80% and increase the average basket size from £40 to £110, by focusing ad budget on people who had purchased the most items previously or were frequent online shoppers.
Additionally, as we had built audiences within Facebook's pixel and gathered a tonne of data in order to successfully run the ecommerce campaign, we were in a good position to assist the client with their crowd funding campaign, helping them raise over £200,000 by driving targeted engagement amongst their followers and broader audiences. layering' Facebook targeting on top of the Google Campaign were able to extend the marketing funnel, using Facebook to drive awareness and education amongst new audiences as to the benefits of using choosing the Clinic, whilst using Google to continue to drive 'intent-based' search volume to the Clinic's booking page on the website.
Growth Marketing Services Tailored To Healthcare