Top 5 PPC KPIs and How They Measure Campaign Success
Pay per click (PPC) is a core marketing strategy employed by an increasing number of eCommerce businesses, with PPC KPIs (key performance indicators) sitting atop the list of priorities to review regularly. PPC KPIs, just like any other type of KPI, allow you to set clear goals for your campaign and measure the progress. The core difference is that, where a lot of your other marketing KPIs will be organic, PPC costs money, so it's essential that you're reviewing the data and measuring relevant goals to ensure ad spend isn't being wasted on a failing campaign. The issue many marketers face is knowing which PPC KPIs to set, because there are so many metrics to choose from.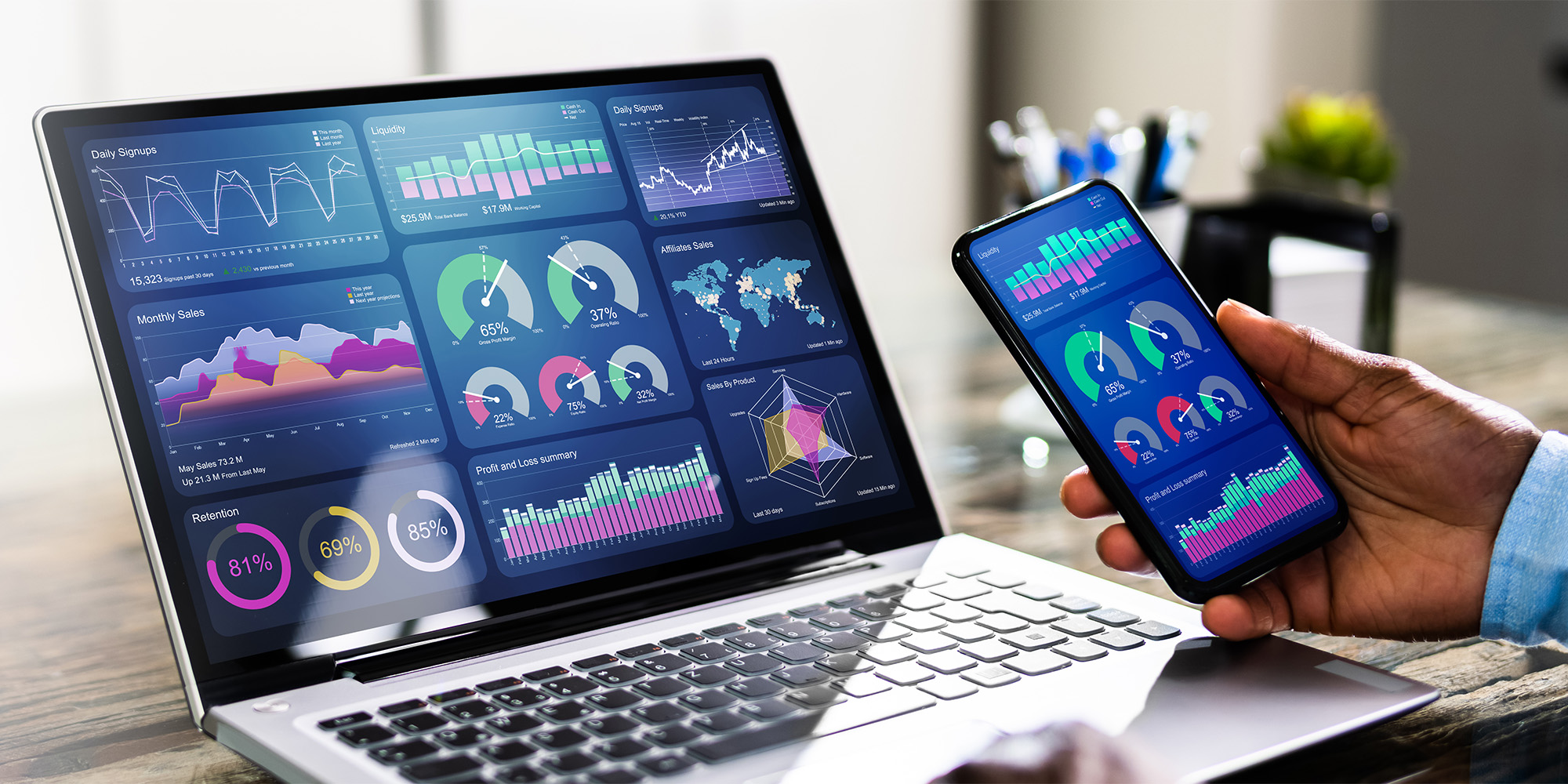 There is no 'one size fits all' approach to KPIs. They are inherently unique to each business and every marketing campaign. There are lots for you to choose from – some of which won't be relevant to your campaign at all, even if they do make your numbers look good. As tempting as it may be to only include KPI metrics that appear in the green, it won't mean your campaign is a success. Instead, you need to take a broader look at your campaign and ensure your KPIs span a broad range of metrics to be confident that you're not wasting your time or money with a PPC campaign that isn't performing.
Aligning PPC KPIs with broader marketing goals
In a nutshell, PPC KPIs are individual to every business. This is because, like every marketing strategy, your approach to pay per click marketing will be different to other businesses. For optimal results, you need to make sure you're choosing KPIs based on what aligns with your overall marketing goals, as opposed to vanity metrics that only look good on paper.
In an ideal world, you'll need to combine generic KPIs that almost every business uses, with ones that directly reflect your goals. For example, the click through rate (CTR) is a generic KPI everyone should be monitoring on their PPC campaigns (more on that soon), but the quality score is slightly more abstract and suitable for businesses who are keen to improve the quality of their output. This won't apply to everyone, but if it's one of your goals, you should look to include it. Overall, some KPIs are definitely worth more to you than others on a universal basis, and it's those KPIs that you should be looking out for the most – but do remember to keep your business goals in mind. Otherwise, how will know what you've achieved?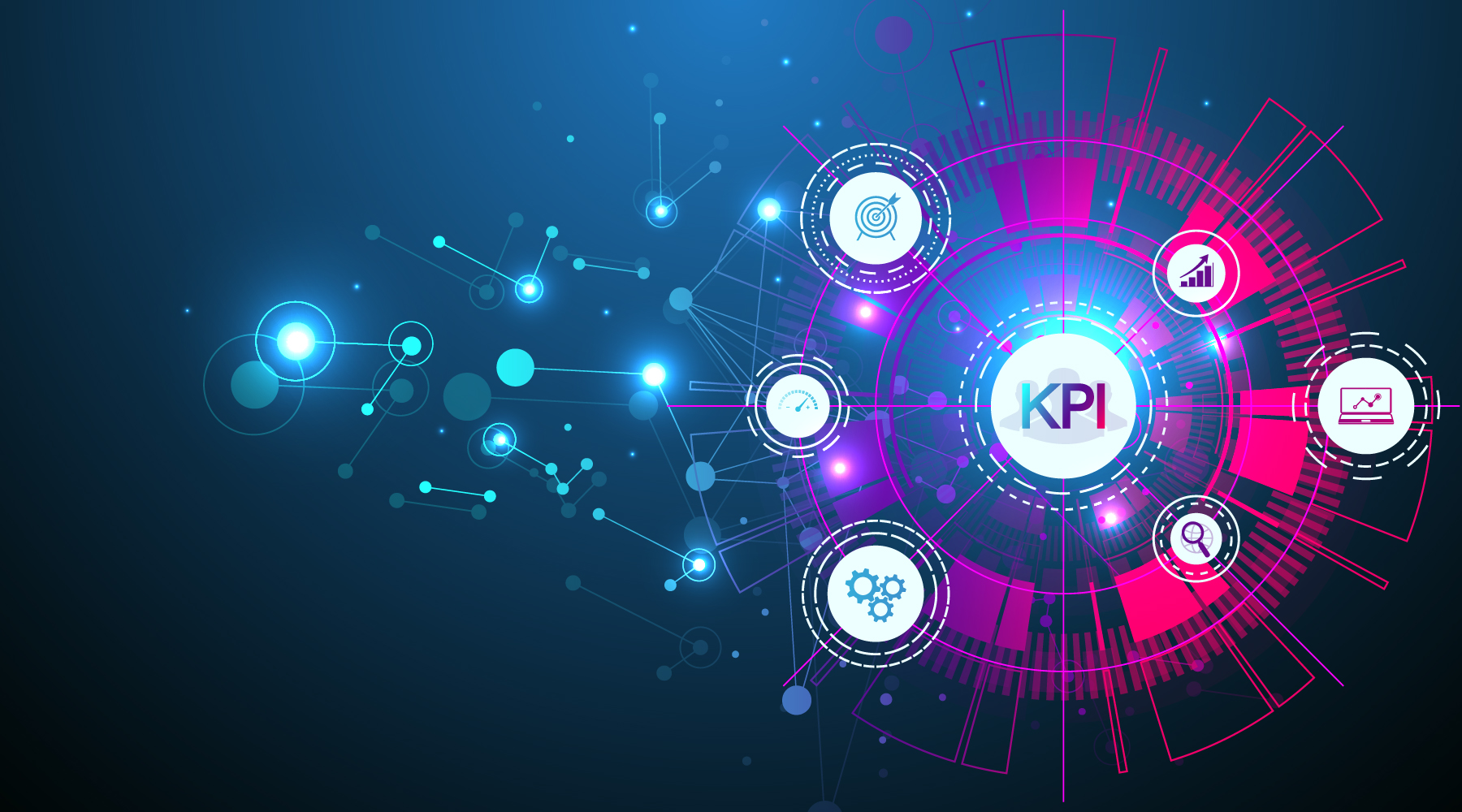 Need help setting up a PPC campaign?
Talk to one of our Brainy PPC specialists today and get your ads up and running.
How many KPIs should you measure and are they relevant?
Before we delve into the types of KPIs you should be tracking for your PPC campaign, it's important to understand how many you should ideally be looking at, and what their role is. KPIs are about more than being able to present fancy graphs and stats to board members – they are the engine room of every marketing campaign. Sure, graphs aren't glamorous and they certainly don't look great when they're in the red, but they're the bread and butter of measuring success, and success can't be measured in just one way – which is exactly why you need several KPIs.
Overall, between five and seven is a good number to go for. You don't want to over-analyse data because you might lose sight of what's really important, and not every KPI is relevant, but five, six or seven KPIs will give you a good, all-round idea of what's going on across your campaign.
In terms of the relevancy of KPIs, you might be wondering if they're needed. Surely you'll be able to tell if your campaign is doing well based on the revenue you're generating? More revenue post-PPC equals a good campaign, right? Well, not really. Marketing has an abundance of mitigating factors that can influence traffic and conversions on your site, so assuming that money automatically means your PPC campaign has been successful isn't quite correct. KPIs allow you to see whether the campaign is actually working, and if so, which part of it is doing well. They negate the need to assume, and we all know what happens when you assume things. 
"To run a successful ad campaign, you must have a clear idea of how to measure success. This means having access to the right data and using it wisely.
"KPIs are vital to any PPC campaign. Make sure you track the right data points and use them to make smart decisions that will increase your ROI."
– Nadya Kosseva, Google Ads Expert at The Brains
Keep Up With The Latest Digital Marketing Stories.
Subscribe to our free monthly newsletter.
Top 5 PPC KPIs to measure
Now onto the bit you've been waiting for: which KPIs should you consider as a base point for your PPC campaign? As mentioned, KPIs need to marry up with your marketing benchmarks, but as a starting point, consider weaving in these five.
First and foremost, every PPC marketer should be monitoring their CTR. The CTR gives you an insight into how relevant and helpful users find your ad. The more clicks your ad gets, the better your ad is and the more it resonates with your target audience. This is a good basic overview of whether your ad copy and approach is working, or whether it needs some work. 
The CTR is calculated by dividing how many people see your ad (impressions) by how many people click on your ad. You can find the data on your PPC dashboard.  In terms of a good CTR, it's a hotly debated topic that depends on your industry. According to WordStream, 1.91% is the average CTR across the search network, but a good CTR can be anywhere from 4% upwards. 
Your CTR will determine your quality score. If you have a good CTR, you'll have a higher quality score, and if you have a high quality score, you can retain your ad position at a lower cost. This is why monitoring your CTR is important and is a good place to start when choosing KPIs.
The impression share is a very basic KPI that measures how many people have seen your ad. It's not a general indicator of how well your ad is doing since it doesn't measure engagement, but it does give you an insight into how your ad is performing compared to your competitors. A good example: if your impression share is 10%, this means your competitors are being seen by the other 90% of users, and this doesn't necessarily bode well for you. In this instance, you may need to re-evaluate your ad. On the other hand, if your impression share is 65%, you know you're being seen by the majority of users, and therefore your ad is outperforming your competitors.
If you're monitoring the CTR, you need to also be monitoring the CPC. This is because every time someone clicks on your ad, it costs you money. If you have a high CPC, you could find that you end up spending far more than you'd anticipated, and this can be a problem if your conversion rate isn't on par. It is possible to lose money on Google Ads, so it's important to check the CPC to ensure you're not spending all your money on a failing ad. 
The average cost per click varies depending on the industry, but according to research, the average across all sectors is $2.69. There are several factors that can affect your CPC, with your quality score and the overall competitiveness of a keyword both playing a role. With this in mind, it's a good idea to use tools such as Semrush and Ahrefs to find and target lower CPC keywords. If you have a bigger budget, you can always increase your budget, but if you're just starting out, try and stick to the lower end of the spectrum.
If you're setting up Google PPC Ads, there's a very high chance you're an eCommerce business looking to sell a product or service. Therefore, one of the top end KPIs you should be looking at is your conversion rate. Reeling users in is one thing, but getting them to actually convert is another. How you measure conversions will depend on your industry. For example, if you have products to sell online, conversions will be in the form of purchases. On the other hand, if you offer a service, a conversion could be someone making an appointment or sending an enquiry. 
On average, Google Ads receive a 3.75% conversion rate (dashthis), but like other KPIs, this varies from sector to sector. Regardless, this is a strong indicator of whether your ads are enticing enough and whether the customer journey from ad to conversion runs seamlessly. A low conversion rate with a high CTR rate could indicate an issue not with your ads, but with your site overall, or a part of the checkout process.
The cost per action, also known as the cost per conversion, is a very strong KPI that signals how successful your campaign is. It's calculated by dividing the cost of conversions by how many conversions you have, and this gives you a good idea as to whether your PPC campaign is profitable as a whole. You can see how much money you're spending to acquire a new customer every time they convert. Depending on your revenue, this might bring to light that you're spending more than you're getting back, or that you can afford to spend more because you're securing high-value conversions each time.
Start tracking your KPIs today
The world of PPC campaigns and KPIs can seem daunting, and it is in parts, but these five basic KPIs are an excellent place to start your metrics. They're all intertwined in a way, meaning it's important to track all of them and not just one – but always keep your end goals in mind. 
If you need some help setting up Google Ads or tracking/understanding KPIs, we can help. Get in touch with our Brainy PPC team today to find out more about how we can help.
Who we are
The Brains is an award-winning digital marketing agency, consultancy and training provider in London.
Our Brains are experts in their field, helping companies grow faster, generate leads and overtake competitors.
What we do
Our Brains can help you with everything from ongoing marketing to training up your internal teams.
Give us a call to discuss your needs.
Ready to schedule a free digital marketing consultation?