Top 10 2022 Digital Marketing Stats You Need to Know & What They Mean for 2023
Marketing is one part creative and one part data, and that's why we take great pride in gathering the most significant digital marketing strategy statistics and relaying them to you so you can take note and base important decisions off them. As the time approaches for you to start thinking about your 2023 marketing strategy, now is as good a time as any to look at some of the most relevant data from 2022 and infer what it means for the year ahead – so let's do it.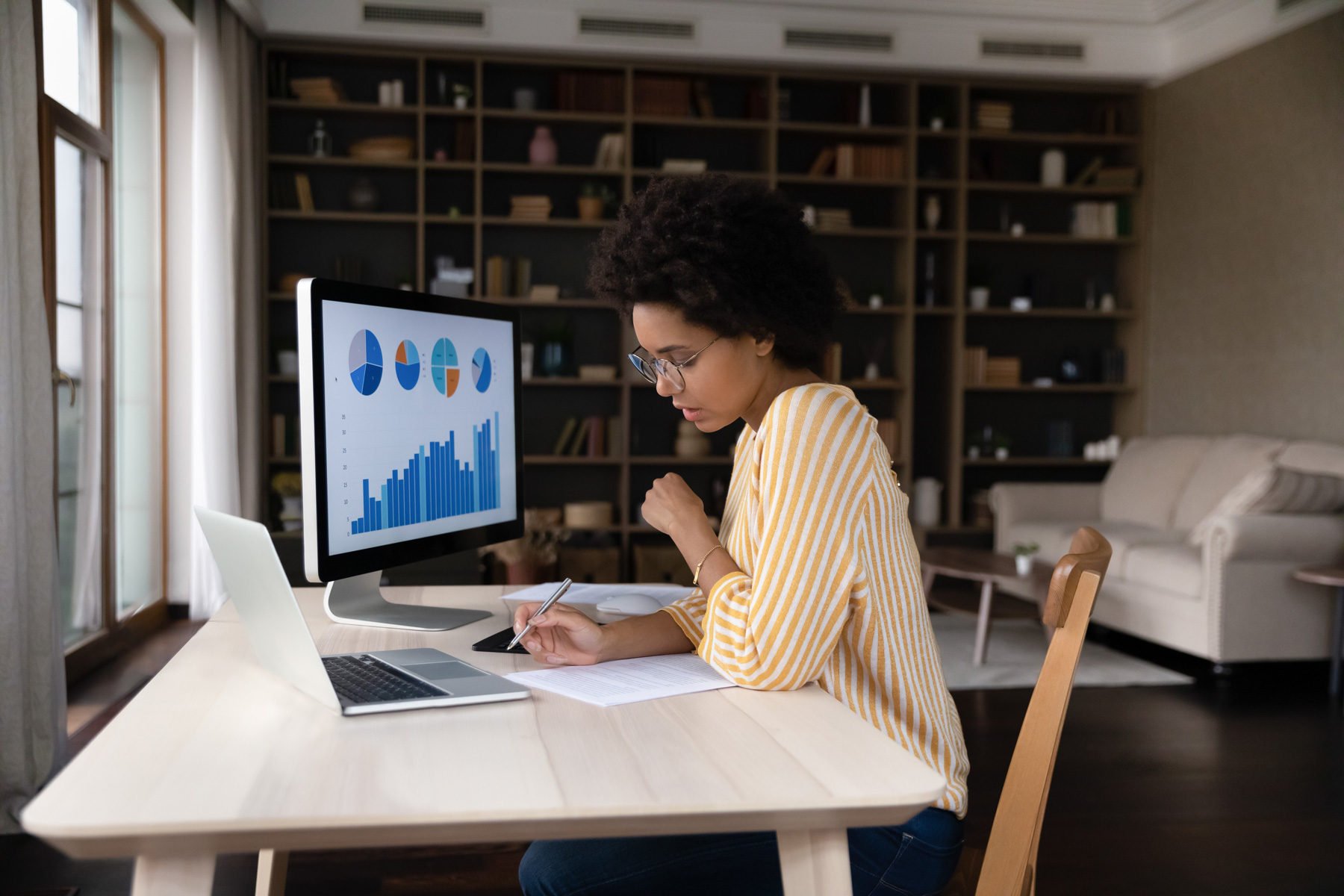 The last two years have been a bit of a whirlwind in terms of market trends, with a lot of data being skewed thanks to the pandemic and the road to recovery from it. That being said, there are still some valuable insights that are worth looking into and considering when mapping out your 2023 digital marketing strategy.
Need help mapping out your 2023 marketing strategy?
Speak to us today to discuss content, SEO, PPC, social media, and lead generation for 2023.
Top 10 marketing stats overall
We're going to break down the stats by sector in a moment (because digital marketing is composed of multiple important elements so can't be looked at as a single medium), but we've pulled together 10 of the most informational stats overall for you to look at. These stats span all aspects of marketing and, at a glance, show you the trends that are set to continue into the new year. 
See any trends yet? Don't worry if not, we're going to do a deeper dive.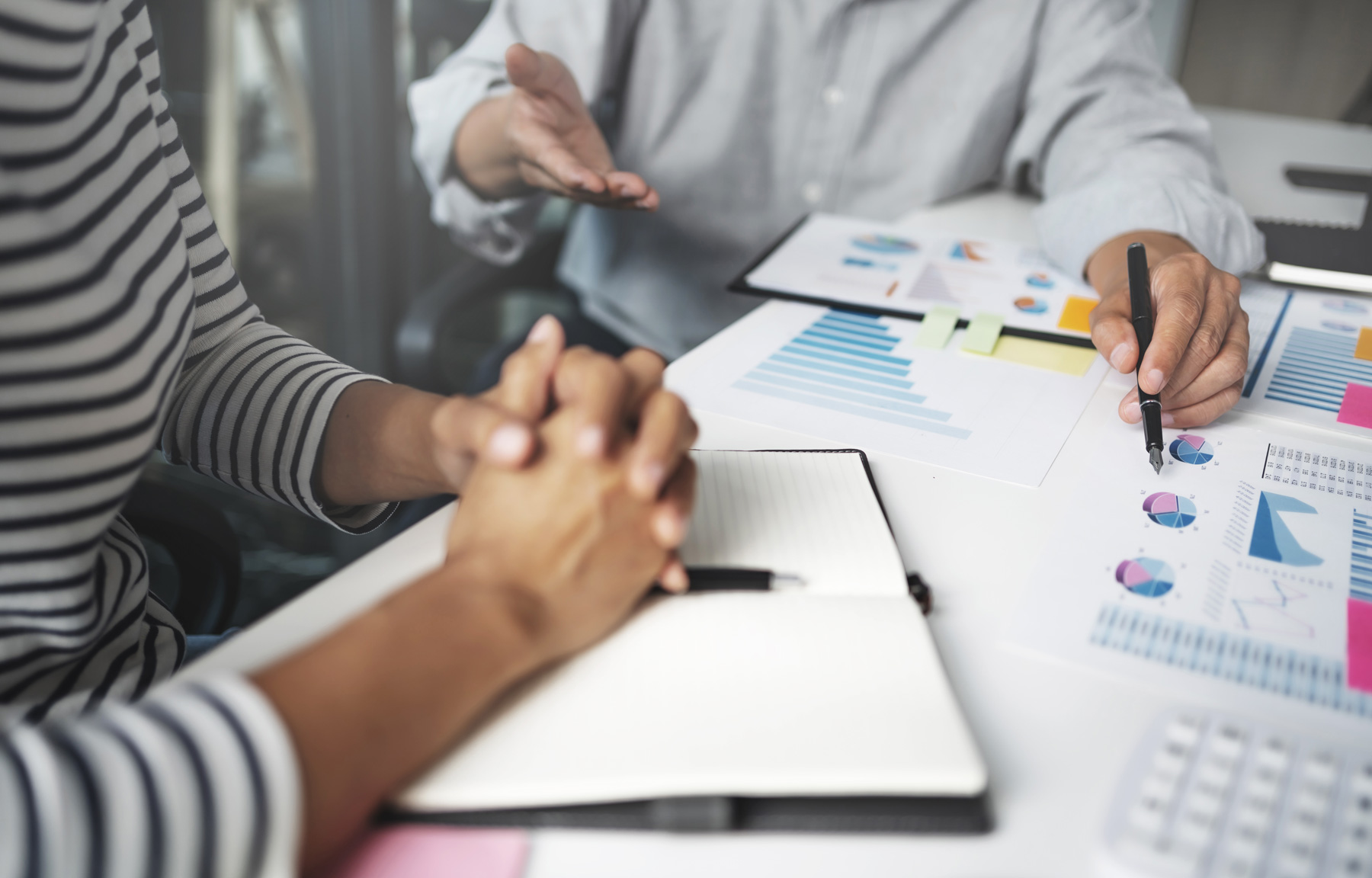 Keep Up With The Latest Digital Marketing Stories.
Subscribe to our free monthly newsletter.
Key stats by sector
Now, let's dive into these stats in a bit more detail, going by digital marketing sector.
SEO
Let's start by looking at SEO as a whole:
There are countless more SEO stats, but these ones paint a solid picture of where your priorities should be in 2023. As you can see, organic search is a top driver of traffic and offers more ROI compared to paid, so it's natural that you'll want to focus on this. 
Another interesting thing to note is that voice search is becoming more common, and featured snippets are the most popular results for it. With this in mind, tailoring your content to be concise enough to get a featured snippet is a good route to go down, especially when optimising your site and content for voice search.
We're also seeing big wins on the local SEO front, meaning this needs to be at the forefront of your SEO plans come next year. If you need help getting started with this or with SEO in general, speak to us. We're a leading SEO agency and have helped countless businesses kickstart their campaigns successfully.
Content marketing
'Content is king.' It's a phrase digital marketers are sick to death of hearing, but it seems that just like in years gone by, this statement will ring just as true in 2023 as ever. If you were thinking of abandoning your content marketing strategy and focusing on paid mediums, here are some stats that might just turn your head: 
There's a lot of valuable information here, a lot of which goes a long way to informing your 2023 marketing strategy. Firstly, if you were thinking of ditching content marketing, this is a big mistake. As you can see, it remains a core aspect of successful marketing strategies and a key driver of lead generation, all whilst remaining the most cost efficient marketing method. 
We can also see that engagement rates drop off if the read is long. This feeds into Google's Helpful Content Update which shuns the idea of marketers writing to hit word counts and instead prioritises getting information across quickly, concisely, and in a way that answers all the questions the user might have. This is something to consider when devising your content strategy, as well as honing in on keywords to try and get to the number one position and number 10 for a thousand more. 
Content marketing is what we do best at The Brains. Contact us today to learn more about our SEO copywriting services.
Social media
Social media is somewhat of a whirlwind marketing technique. It's the newest form of advertising, with PPC having a solid decade or more on it, but it's an integral part of most people's lives and daily routines. Going from a place to keep up with friends to a place to check out new businesses and garner new customers, social media has a monopoly on our lives, and this is something marketers can really take advantage of, as seen below: 
What you should be taking from this is that if your business' social media presence is lacking, you need to get on it. Half the planet is on social media, and they're all potential customers, so it's important that your business is where the people are. Given that most businesses agree that social media has helped their business, be it in the form of ad revenue generation or increasing brand awareness, it's reasonable to assume that social media is a safe bet. 
Your ad spend on social media doesn't need to be as big as your Google ad spend given that it accounts for a smaller market share, but it's worth pumping some money into the likes of Facebook and Instagram to see if you can boost your brand's profile and get some conversions in the process.
If you need help with social media advertising, we are here for you. Speak to us to learn more.
PPC
If you're looking to increase your CTR and get a quick turnaround on your ROI, PPC (pay per click) is where you need to be. Widely regarded as a fast and sure way to generate quick cash, PPC has become a major component of the majority of digital marketing campaigns, and that trend isn't going anywhere. Here are some key 2022 PPC stats to keep in mind:
So, what are the key takeaways from this? Well, the first thing to note is that if you want to funnel money into paid search, the majority of your budget should be spent on Google ads, given that these are the ads your audience are most likely to interact with. 
Secondly, you need to prioritise mobile optimisation in 2023. More and more people are searching on their phones and want mobile-friendly content. If you've not already thought about optimising your ads for mobile search, this is something you should be considering. 
The final main takeaway is that most businesses want to up the ante but can't due to a lack of funds. Why do they want to increase their Google spend? Because the ROI is 8:1, meaning if you're successful with your bidding, there's a very good chance you'll see a healthy number of conversions and make your money back in no time. So, if you have an extra budget, it's worth putting it into PPC to get ahead of the competition early doors come next year. 
Get in touch with our team to talk about how we can help you get your PPC ads off the ground in the new year.
Email marketing
Email marketing remains one of the most effective tools available to digital marketers. Many businesses overlook it in favour of social media and PPC, but emails still hold a lot of weight. Here are some of the top stats from 2022 that highlight this:
So, what do these stats mean for 2023? Well, if anything, you need to create a robust email marketing strategy in the new year as part of your wider content strategy and digital marketing POA. With so many businesses saying they've seen an increase in email engagement, and half of consumers saying they buy things from emails they've received, it's clear to see that email is an effective tool for increasing ROI.
Bearing in mind that most people are viewing emails on a mobile device, it's a wise idea to invest in email mobile optimisation. This will improve the user experience and reduce bounce rates, ensuring your efforts are rewarded. 
Another thing to consider is your ROI. Email marketing can be somewhat time consuming and tricky to get right. You need to ensure what you're sending out is fresh and of interest to your audience, but that you're not spamming them, either. You also need to think about the design and fluidity of the email. This isn't easy, but when you're looking at a $36 USD return for every $1 USD spent on email marketing (Litmus), it's clear to see that it's well worth the time and effort. 
If you were thinking of halting your email marketing plans in 2023, don't! It's still a very valuable weapon in your arsenal, and with increasing users and revenue projections, it's one of the most lucrative, too, and it just keeps growing! 
Speak to us today about how we can help with email marketing.
Final thoughts
There are a lot of numbers in this post to digest and take in, but the key takeaways are that: 
Content is still king

You should increase your digital ad spend

Mobile optimisation is key 
If you're in need of advice about how to create an effective 2023 digital marketing strategy that takes all these aspects into account, speak to a member of our team today and we'll be happy to help.
Who we are
The Brains is an award-winning digital marketing agency, consultancy and training provider in London.
Our Brains are experts in their field, helping companies grow faster, generate leads and overtake competitors.
What we do
Our Brains can help you with everything from ongoing marketing to training up your internal teams.
Give us a call to discuss your needs.
Ready to schedule a free digital marketing consultation?