Marketing and SEO for dental practices
It's often the case that SEO for dentists is either not on their radar or a lack of understanding means they are unprepared to invest the time and money into exploring it. Fortunately, the team here at The Brains are here to help! As a specialist search marketing agency, our services — including on-page, off-page and technical SEO — help clients to reach the top of Google and stay there! So, put the kettle on, take a seat and sink your teeth into this helpful article — pun very much intended!
What is SEO and why do dentists need it?
SEO stands for Search Engine Optimisation, and it's likely a term you will have stumbled upon at one time or another. SEO consists of implementing a range of techniques to help your website rank higher on Google, which means the mecca is position one on the first Search Engine Results Page (SERP) for a relevant query. But how will ranking higher on search engines like Google, Yahoo! and Bing help your business? Well, by ranking better or higher on search engine results pages you can increase the organic traffic to your website and improve the likelihood of conversions.
High-quality, consistent SEO services are worth their weight in gold. If you are looking to invest money in the digital marketing capabilities of your business, and considering which aspect to invest in first, look no further than SEO. A website that's optimised for SEO delivers traffic while simultaneously climbing the ranks of Google and other search engines, meaning that your marketing efforts are rewarded with more eyes on your business and more conversions as time goes on.
When a potential patient is searching online for a new dentist or a specific dental treatment available in their area, a high-quality local SEO optimisation plan will ensure that they find your dental practice first. Most patients search for terms like "best dentist near me" and "dentist in my area", and they're very unlikely to wade through pages of results to find you, especially if they need an emergency appointment! Therefore, being in position 1-2 for those all-important local dentistry search terms is vital for generating new patient enquiries via SEO.
A sufficiently-optimised website combines friendly, conversational content with efficient SEO techniques. This ensures potential patients land on pages that answer their search queries, and are prompted to take appropriate action – requesting more information or booking a consultation.
Dental SEO services
"SEO" is an umbrella term that covers several different services, all of which can benefit you in different ways. SEO for dental clinics requires an efficient long-term campaign that consists of on-page, off-page and technical SEO services. A combination of all three will ensure that your website is engaging, user-friendly, highly-visible on SERPs (search engine results pages) and primed to convert potential patients.
On-Page SEO
The quality of your website content is crucial to the success of your dental SEO campaign. Well written, SEO optimised content allows you to connect with and maintain the attention of your target audience, while driving additional traffic and increasing your chances of growing your patient list.
When you take a dental SEO package with The Brains, our experts optimise your website's content and make sure that it's easy to find when people search for keywords relating to your industry. Our multi-discipline team of UX designers, conversion rate optimisation specialists and copywriters will collaborate with you to ensure that your website content achieves your goals.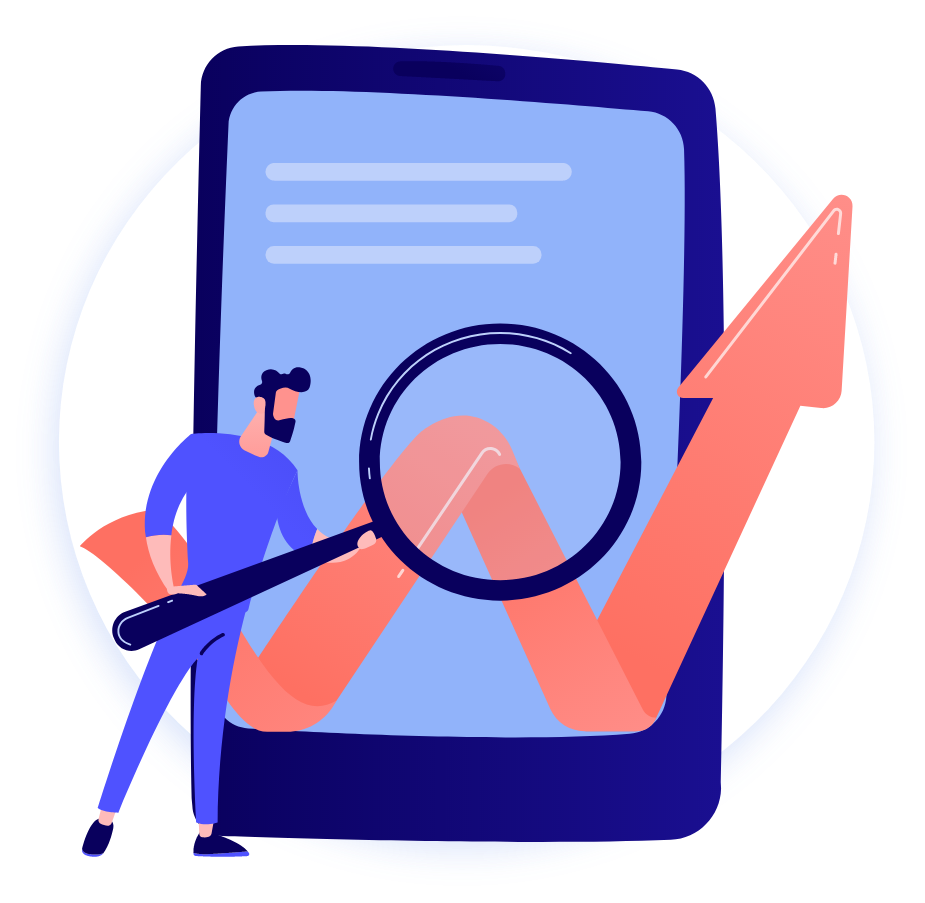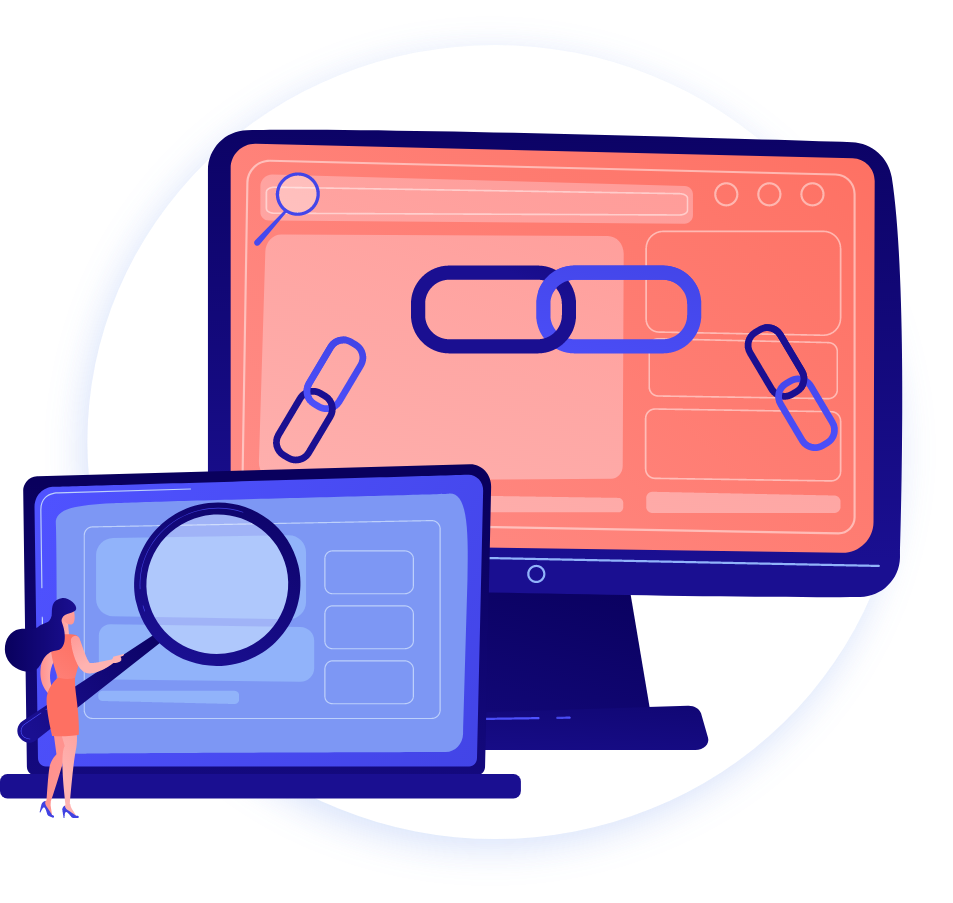 Off-Page SEO:
Another critical aspect of dental SEO is off-page optimisation, which involves generating traffic to your website directly from other websites. Off-page dental SEO campaigns typically include a mix of activities such as content marketing and link-building.
When you take a content marketing package with The Brains, our team of talented writers will create articles, blog posts and other forms of content on your behalf, which are then published on high-authority, relevant websites. Articles are written about relevant topics on which you, or your employees, are experts, and your expertise is used to answer relevant queries that help potential patients to understand the benefit of your services.
For example, if a relevant blog or information website requests a guest post about how to choose the right teeth whitening treatment, our content marketing team can provide this article on your behalf, in exchange for a link from the publication back to your website. This benefits you by passing authority from the website hosting the article back to your dental clinic website, signposting to search engines that you are a relevant source of high-quality information on the topic. Here at The Brains, we're an SEO content and also a link-building agency, so we're able to offer a full on- and off-page package.
Off-page SEO should always be a key part of your optimisation strategy, because it increases your website's authority, and your credibility as a trusted information source for visitors. In doing so, it increases your chances of achieving higher SERP rankings, and gaining increased traffic. There's no other digital marketing strategy that has quite such an impact on raising the general awareness of your business via relevant websites and social media profiles, amplifying your online visibility and helping you to reach even more potential patients.
Technical SEO:
Having access to quick and efficient internet connections has made us all very impatient when it comes to browsing the internet. With this in mind, how long do you think a potential patient will hang around twiddling their thumbs if your website takes forever and a day to load? Technical SEO services involve carefully optimising your website's structure to ensure everything that plays a role in the functionality and quality of your website is working exactly as it should. At The Brains, we have a team of experienced and creative SEO specialists that assist clients by enhancing the speed, crawlability and security of their website. With so many competing practices in the dental sector, it's essential to do everything in your power to appeal to new patients and retain current ones — so don't let a slow or inefficient website let you down!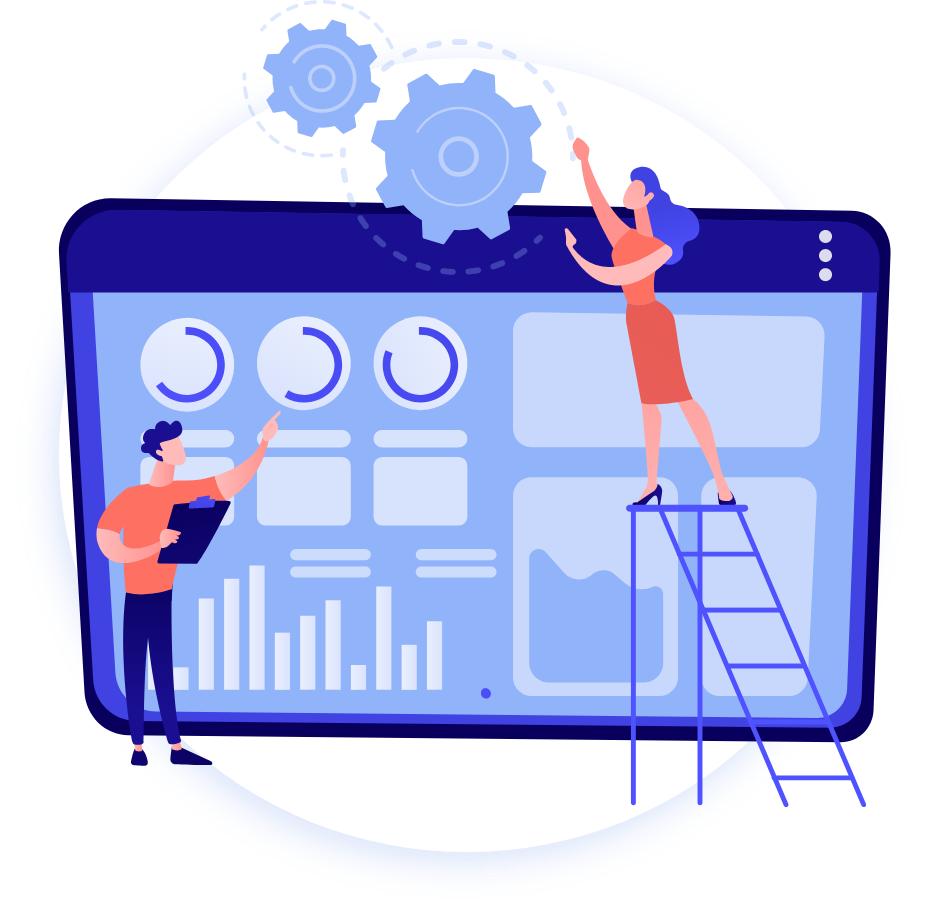 Need more advice about SEO for dental practices?
If you want to know more about dental SEO services, or would like some personalised SEO advice from our marketing experts — request a
FREE consultation
today!
How does SEO for dentists work?
The Brains is an SEO agency providing bespoke SEO services including SEO consultancy for businesses in a range of specialist industries, including dentistry. Our experienced team of SEO experts enhance and maintain your marketing channels to ensure that your website is efficient, engaging and successfully converts potential patients — leaving you with the free time to focus on other vital aspects of your business. The steps below will give you an indication of how SEO for dentists works and what you can expect when partnering with us.
1. We analyse your current marketing efforts
Although you may not have invested a great deal of time and money into digital marketing at this stage, we find it beneficial to analyse your current marketing strategies regardless. This can provide us with a clearer understanding of what you have already achieved marketing-wise and helps us to establish the most important areas of investment. By looking at your current content, our team will be able to determine whether or not it is SEO-optimised. If not, this is something we will set out to rectify right away. Content is king, as the overused saying goes — but it's overused for a reason.
We'll also analyse the other aspects of your website that contribute to its overall quality. For example, if the user experience is poor or the technical quality (such as speed or functionality) isn't up to scratch, our team will add these elements to our dental SEO to-do list.
2. Competitor analysis
Competitor analysis is a critical part of any dental SEO plan as it gives us an opportunity to take a look at how your key competitors are currently performing in the SERPs. We will examine the quality of their onsite content, identify any technical issues that could hamper website performance and assess the quality of their backlink profiles. This enables us to provide you with some immediate suggestions on what not to do, or what to learn from, when executing your own SEO campaign.
We will be able to provide insights into the optimisation techniques your competitors are likely to be using, as well as the websites that link to them, any digital PR opportunities they have harnessed and which marketing areas they have invested in – all great insights when planning your own dental SEO campaign.
3. Develop your SEO dental marketing campaign
Once our team has gained a more precise understanding of your business, your website and what's required to put you on the path to SEO glory — we will begin to draft a digital marketing campaign that meets and exceeds your requirements. Our team strives to create the best possible dental SEO campaign to suit your marketing needs and budget. Depending on the findings from our initial website and competitor analysis, we may decide to spend some time optimising your on-page content to resonate better with your audience and increase your ability to rank. The latter is especially important as we will carry out keyword research to ensure that your website is ranking for a range of dental-related keywords.
4. Optimising your website
Following an in-depth analysis of your website and marketing needs, our crack team of SEO experts will spring into action and get to work optimising your site. As mentioned above, the optimisation may initially focus on on-page content and ensuring that your website pages are optimised efficiently to rank better on Google. If your website is in desperate need of some work on the more technical aspects of SEO — for example, if it currently takes a long time to load — this will be a top priority.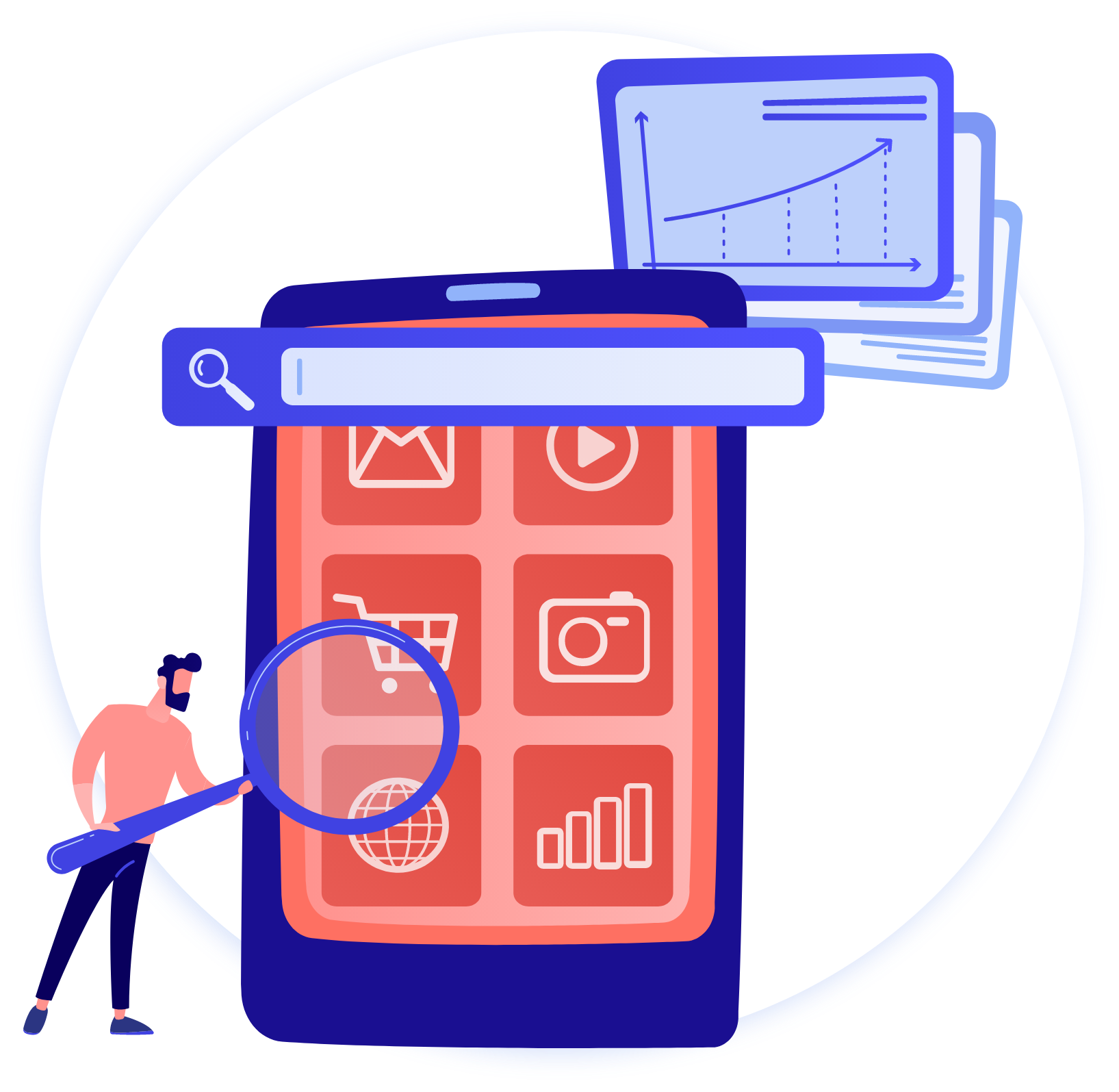 5. Local dental SEO
Our local SEO services help your dental practice to reach prospective patients who are actively searching for relevant services in your area. Search engines rely on local content, social media profiles, backlinks, and citations to gather the information needed to provide the most useful and relevant local results to users. When it comes to SEO for dental practices, local SEO is a crucial factor as you are relying on people from your area to walk through the door. So, when our experts optimise your website, we consider local SEO to ensure that the right people are finding your site at the right time.
The key to local SEO is optimising your website so that it frequently appears in relevant local search queries as well as ensuring that your on-page content makes it as easy as possible for people to convert. For example, your contact details need to be visible, and contact forms should be quick and easy to fill in. We will also optimise your website for Google My Business, which is Google's tool for helping your dental practice suit their needs for local search.
Google My Business is a brilliant tool for SEO as it helps your website to gain more organic traffic and Google posts include a CTA (call to action), which encourages users to take action. This increases the likelihood of prospects converting and in regards to SEO, clicks on CTA buttons helps to drive up your page rankings.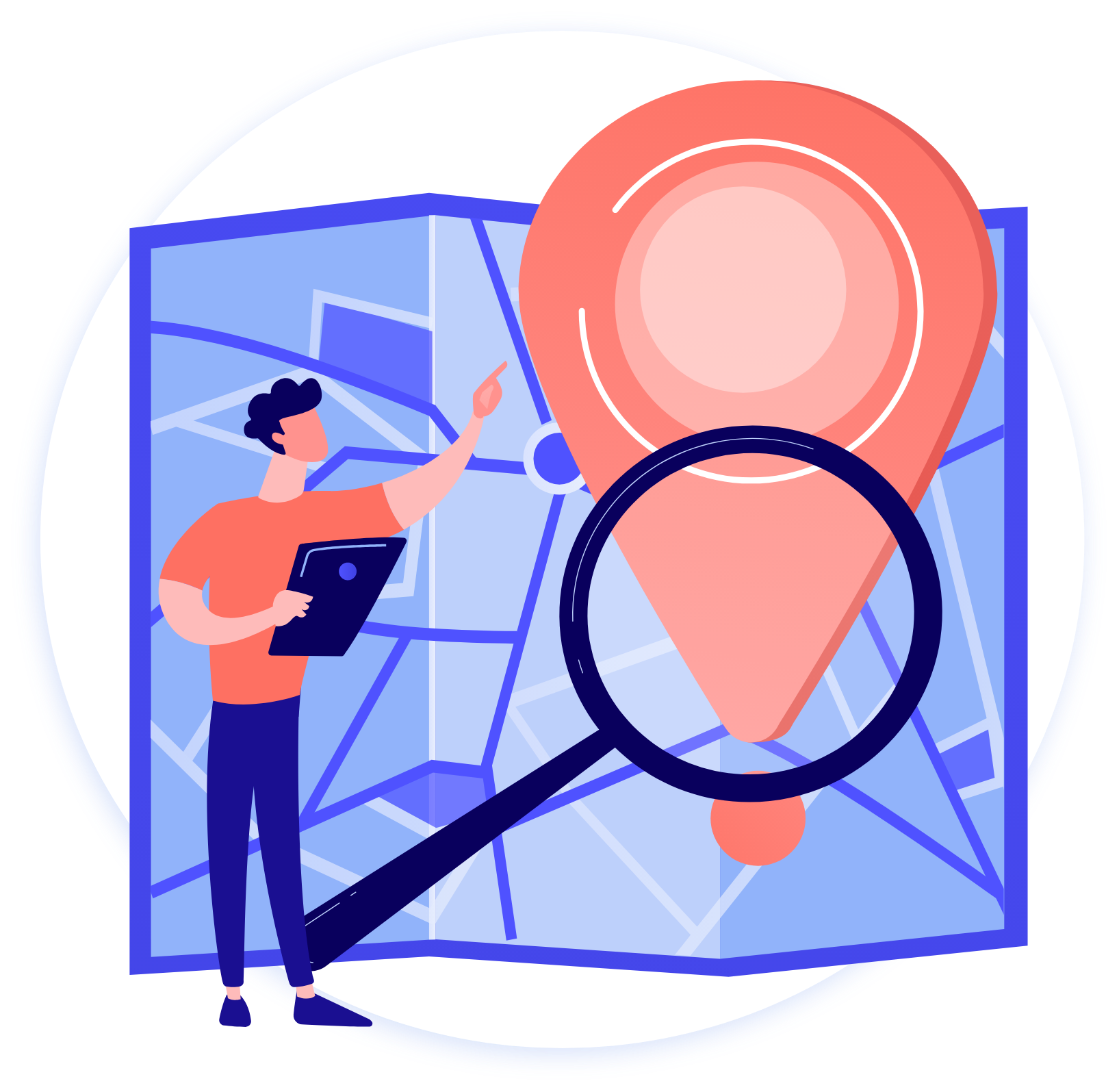 Also, by optimising your content for local search terms you massively increase visibility for users searching in and about your local area. As these terms are more unique than common search queries, you have a better chance of ranking higher for them and reaching top positions.
Now that you know more about SEO for dental practices, it's time to get in touch with our SEO agency experts and start your journey towards SERP dominance!
If you have any questions about the information in this blog post, or about dental SEO in general, we're always happy to help. Request a FREE initial consultation today to kickstart your SEO campaign the right way.
Ready to schedule a free digital marketing consultation?