How Hard is Digital Marketing in Practice?
How hard is digital marketing? Well… it depends. Let's start by asking an entirely different question: how hard is cooking? Clearly, that's not an easy one to answer – or at least, there are a lot of different ways you could answer it. True, cooking requires some very basic skills to prevent you from helplessly rotating in the centre of the kitchen. You'll need to know how to boil water, some stuff about various ingredients, or how to use a knife, for instance. But that's not the whole story. Really and truly, it all depends on what you're cooking, and the skills you need to utilise in order to produce it. Pumping out a quick meal of beans on toast is quite a different prospect to conjuring up a killer soufflé. The same goes for digital marketing.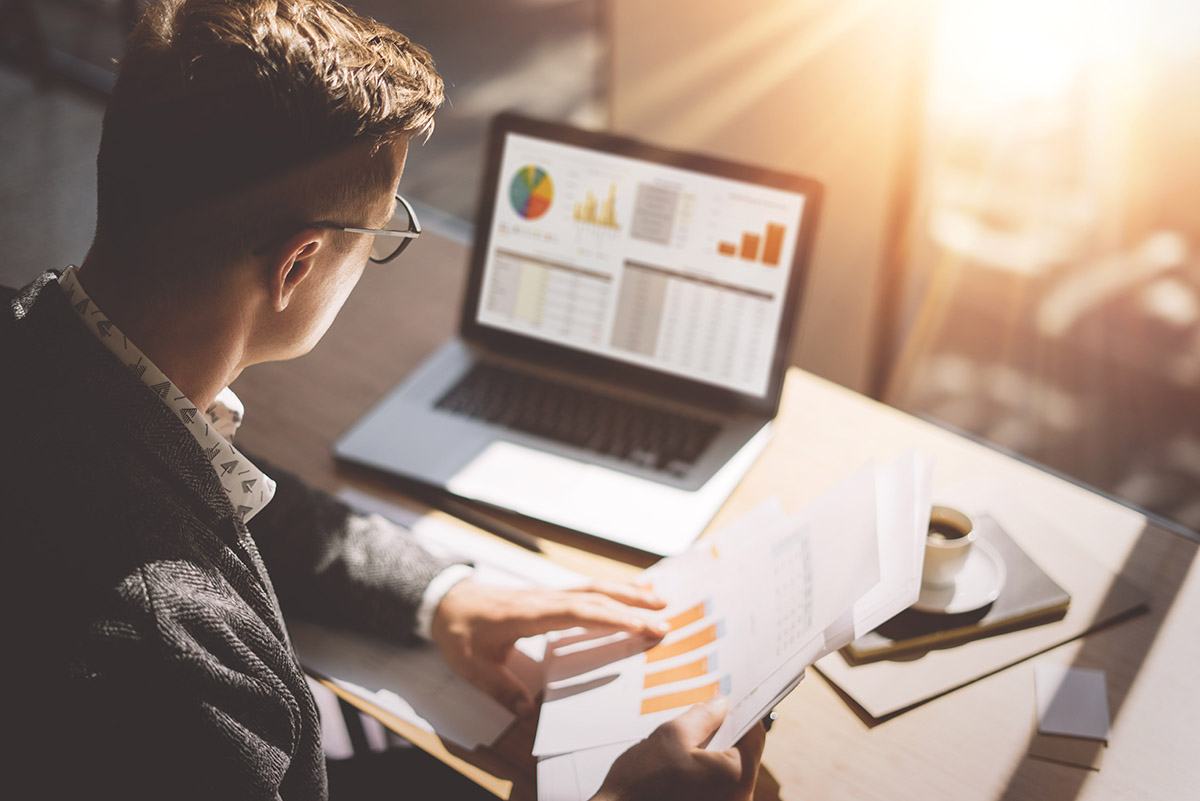 The fact is, digital marketing is an enormous space with a lot of different departments. Any digital marketing agency will usually offer a variety of PPC (Pay Per Click), content, social media marketing and SEO services to name a few, and cooking each 'thing' well entails a specific combination of skill, expertise and ability. 
Given the effects of the pandemic, as well as all the other geopolitical forces at work, the digital marketing sector is growing fast and more people than ever before have become interested in it. In 2021, for example, Hubspot reported that 69% of marketers were investing resources into SEO, with this figure increasing year-on-year. Or, of the 82% of marketers actively using content as an advertising tool, research shows that 56% find it powerful and effective, with 10% heralding it as their single biggest ROAS (Return on Advertising Spend). The internet is chock-full of statistics and reports that illustrate the huge boom in digital marketing and the growing numbers of people looking to develop their skills. 
While it's important to say that digital marketing is a big space, it's definitely not a closed shop. In this day and age, it is absolutely possible to learn digital marketing and become an able practitioner; or, if you don't fancy taking the soloist approach and you'd prefer to learn from those who have been there and done it, there are a whole host of robust, well-engineered training programs and digital marketing courses out there that'll stand you in good stead. 
And, on that note, the hottest news off the press right now in the exciting world of the Brainyverse is the announcement of our forthcoming digital marketing academy! Forget about quick-fixes, marketing shortcuts or something-for-nothing promises; this one's the real deal. 
As we speak, our Brainy marketing experts are working around the clock, pulling together the knowledge from across our team to deliver the best, brightest and Brainiest educational and coaching platform available on the airwaves. Stay tuned: more on this very soon. 
That said, training to become a holistically-capable and top-level digital marketer takes years of practice and countless hours of skill-honing, and that's a hefty wedge of time that a lot of people may not have. That's the reason why the most effective work in the business comes from full-service digital marketing agencies, who put together a team of people with broad knowledge of advertising, and mastery of one specific skill. Clients who partner with a full-service agency, in one fell swoop, get access to a whole tribe of marketing movers and shakers. 
Having been frontrunners and flag bearers in the digital marketing parade since 2016, we know what it takes to do digital marketing right, and we're clued-in on those differentiators that make sure you do it well. In this blog post, we'll break down the key hard skills, domain and platform-specific capabilities, and essential soft skills necessary for a successful digital marketer; then, we'll take a look at your best options to acquire digital marketing services, and recommend the place to go if you're aiming to launch your career. Pencils ready, let's do this!
The Hard Skills of Digital Marketers
As we said, sculpting your skill profile into that of a proficient digital marketer requires you to develop a fairly comprehensive set of powers. Try not to be dissuaded by the length of this list: it looks like a lot, but the truth of the matter is that these skills grow over the course of time – nothing happens overnight, but positive steps will see your goals. Just because you don't have confidence in something now, doesn't mean that you never will, or that it's a long way off. Much like a tree, you'll find you can grow several branches at the same time. 
The first type of skill required of digital marketers is that group known as hard skills. Hard skills are those capabilities that can be measured or observed; essentially, your ability to produce a good output. Hard skills might include DIY, driving, or your ability to fake fluency with the French language. It's the stuff you can measure.  
Analysis of numerical data
Once upon a time, marketing involved a lot of guesswork and blue-sky subjectivity. When in 1886 Jacob's Pharmacy published the first ever ad for Coca-Cola – "Delicious! Refreshing! Exhilarating! Invigorating!" – in the Atlanta Journal, no one really knew how many people saw it, or which types of people, or how many new customers it created. 
Unlike traditional marketing, modern marketers have fingertip access to all of that information, and a lot more besides, in the form of solid, evidence-based data. Marketing analytics provide a huge area of opportunity to those in the business with the skill and the expertise to use it. Done right, data yields valuable insights into consumer behaviour, buyer psychology, engagement channels and individual ad performances. 
The catch is, you've got to know what all the numbers mean and how to translate them into actionable items as part of a wider marketing strategy. While you don't need Stephen Hawking-levels of mathematical dexterity, you will need to be fairly comfortable dealing with numbers. That'll enable you to measure progress and evolve marketing strategies in response to shifting data sets. 
It's probably not news to you that the internet is a crowded and competitive jungle. You may be creating revolutionary content, but if it's not discoverable – and, more crucially, discoverable by the right people – it'll disappear without so much as a puff of smoke. 
How does your target audience discover what they're looking for? Via search engines. The lion's share of web traffic belongs to Google, but there are engines further down the food chain – Bing and Yahoo!, we're looking at you – also available to use. Google's bots, along with other search engine crawlers, are the all-important minions that assess quality and help Google decide what to show you. 
Did you know that 75% internet users never even look past page 1 of Google (Hubspot)? Getting a good SERP (search engine results page) ranking is absolutely critical. 
SEO is the practice of tweaking, honing and fine-tuning your content – whether that be web pages, blog posts, videos, and so on – so that it climbs the search engine ladder. 
If you fancy dipping your toes into SEO, have a look at our Brainy blog post, The Best Free SEO Tools. The good news is that SEO can be fairly painless to get your foot in the door, so to speak; but if you're aiming to own the whole house, it takes years of practice, and access to some razor-sharp, ultra-modern tools. As one of the UK's leading SEO agencies, we know that different platforms have slightly different nuances when it comes to SEO strategy.
Sometimes, digital marketing can feel a bit like moving mountains and, on your ROI-driven quest for greatness, the pen – or more correctly, the keyboard – is the single most important tool in your arsenal. When we put the heat on advertising and it all boils to steam, everything that happens in marketing starts with the written word. Saying that to say, you've got to know how to string a sentence or two together. 
But that doesn't mean you'll need to pitch camp next to the fountain of originality and become the world's next best-loved author. When it comes to digital marketing, writing is more about knowing your audience, having a message, and understanding how to get it across. Practice doing those three things effectively, and you'll be well on the way. 
Spelling and grammar, everyone's favourite worst enemy, needn't put you off. Nowadays, there are a huge number of online checkers that you can use to polish your work; and, when you're searching for just the right word, there's always Google Dictionary (in partnership with Oxford Languages). Who among us isn't interested in the etymological origins of the word "snaffle"? (Mid-16th century, Low German or Dutch. We checked.) 
Naturally, the digital world encompasses many platforms – email, social media, PPC advertising, blogging – and each one has its own specific set of writing rules and best practices that you'll want to develop an understanding of. 
A word on copy. The first page of the copywriting manual tells us that, when someone asks what you do and you reply "copywriter", nine times out of ten the next question is going to be: "what is copy?" Copy is essentially the marriage of writing and advertising. It's that specific style of writing geared toward making people take action. The format could be in a Google ad, a sponsored long-form article, a product launch or a welcome email. Whatever it is, digital marketing is all about finding ways to make people do things, to put it bluntly, so copywriting is one area to pay particular attention to.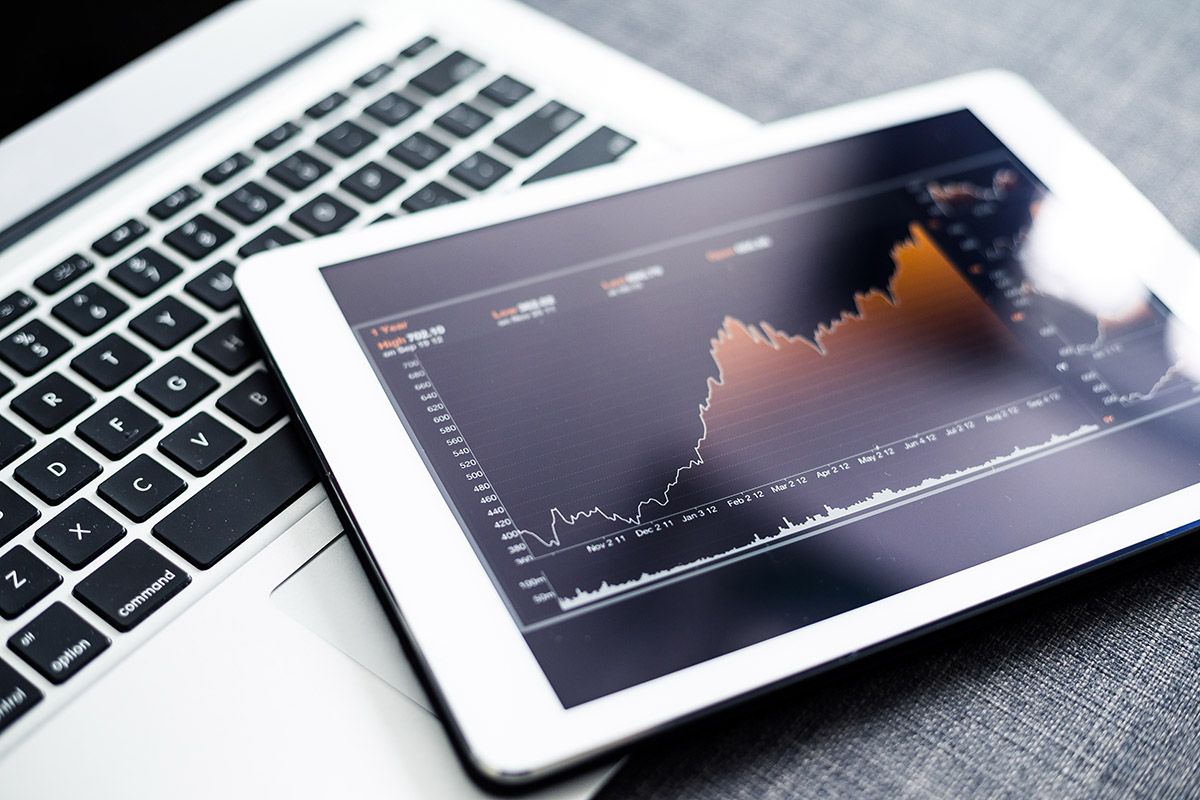 Some Domain & Platform-Centric Skills of the Digital Marketer
In addition to the above, universal hard skills necessary for digital marketing, there are further niche or specialised abilities that you may find you need as you embark upon your digital marketing career. While these domain and platform-specific skills are perhaps not quite as essential as what we've seen so far, they will nonetheless broaden your horizon of ability, and the 'complete' digital marketer will be well-versed in most if not all of the following. 
If the internet is a country, and the tech giants are the government, Google has a good shout at calling itself the Prime Minister. In order to make the most of the opportunities afforded by Google Ads, you'll need to know about all the various elements it provides, and have a good handle on what you're doing with them. Types of Google Ad campaigns include search, display, video and shopping, as well as knowledge of Google Analytics and current trends and, with Google taking the title of the single most popular website on the internet, it's a good place to invest some time learning the ropes.
While you probably won't need pro-level web dev skills in your digital marketing career – unless you're aiming to be a professional web developer – it's a good idea to get your head around the different elements of a standard web page. That means getting familiar with website building tools, and the most popular platform out there is WordPress, used by 42.9% of all websites (W3Techs).
If, like many internet users, the thought of using After Effects to animate a video campaign sends you into a full head spinning meltdown, or the difference between Illustrator and Photoshop is as clear as mud, there may be a chink in your digital marketing armour. Adobe's Creative Cloud (previously, Adobe Creative Suite) is a collection of over 20 apps centred around the fundamentals of design, content production and UX (User Experience) online. 
This stuff has one steep learning curve, and it's hard work to pull yourself up to any sort of marketable level – but it's time well spent. Often, the marketers who know their way around Creative Cloud are some of the most dynamic and successful people in the industry, sprinkling stardust on every campaign that comes across their table. 
The social media networks have quickly risen to become the largest and most potent advertising platforms in the history of marketing. If you or your business can use it to entertain, educate, engage and, above all, provide value to your listeners, you can position yourself to take advantage of the practically limitless scope of opportunity. Remember that social media marketing is absolutely not the place to push an agenda; it's more about making connections. 
There are basically two ways of deploying social media marketing: there is paid advertising, where you target specific audience groups depending on the circles they move in, and organic marketing, where you produce consistently high-engagement content to naturally magnetise your audience, in a 'vibe attracts tribe' kind of way.
We've already touched on Adobe's Creative Cloud as part of your web design toolkit and, in a wider sense, video-based content marketing is very much a mainstay of modern advertising. In a deep survey by Biteable, 61% of marketers proclaimed video as "extremely important" within their overall strategies; more strikingly, 68% reported a better ROI than Google Ads. Those are numbers worth paying attention to. The most successful visual content is dynamic, so some skills with video production and editing will sooner or later prove themselves valuable. 
And naturally, successful video content is accompanied and complemented by quality sound – most people don't want to sit in silence as they scroll through cat fails or sports highlights. So an understanding of voiceovers, musicality, sound engineering and the more general dos and don'ts involved in audio are a precise but powerful skill you may wish to develop.
The Soft Skills of Digital Marketers
We now turn our attention to that category of ability known as soft skills. Soft skills are those internal, humanistic qualities that make you a savvy operator and easy to get along with; that might include things like communication, teamwork, critical thinking or stress management. It's the human stuff that makes a person good at what they do.
Before writing off soft skills as simply individual personality traits, things that you either have or you don't, consider this: in 1918, groundbreaking research by Harvard University, the Carnegie Foundation and Stanford Research Center found that 85% of job success comes from well-rounded soft skills, with the other 15% coming from technical ability. (Those conclusions can be found on pages 106-7 of the report.) 
Although back at that time the authors used different language to talk about humanistic skills, the fact is that for over a century we've known about the power and importance of soft skills in achieving business success. 
While it is true that our individual personality will naturally tend us more towards certain soft skills than others, it is eminently, evidently possible to train and develop those characteristics within ourselves – moreover, it is profitable to do so. In research conducted by MIT, the ROI of training programs in soft skills was seen to reach levels as high as 250%. 
Soft skills are by their nature difficult to quantify, and may end up producing what looks very much like a list of ideal character traits, but a little faith and time spent cultivating them can create the conditions for you to reap the rewards of being 'a good egg' in your digital marketing career. 
All advertising requires you to understand, at some level, the people you're talking to. It's no good rabbiting on at people about the latest and greatest in your product line if you can't intuit a way of communicating with them that is likely to push buttons or excite in some way. 
Originality, flair, conceptualising, ideating… call it what you will, outside-the-box thinking is the steam that powers the marketing locomotive; it is the energy. Freshness is the greatest driver of traction – people respond to original ideas, and that's a part of human nature that effective digital marketers are able to leverage. 
In the same spirit, if we look at digital marketing as a challenge, it is the job of the marketer to create the recipe for overcoming it. This requires accurate and perceptive analysis of the big picture, the imagination to formulate possible solutions, and the application to execute all that thinking. 
Often, you may find yourself working in an industry or on a campaign that refuses to sit still. Landscapes change, and goalposts are in the habit of moving. The digital marketer must firstly be able to recognise when a situation has changed, and react to it in an effective fashion. 
No digital marketing campaign bears fruit overnight; it takes time and patience to grow something good. Along the timeline of an advertising campaign, marketers need to be able to apply themselves, order their tasks, manage their time and ensure that they are consistently pulling the campaign forward in a clear direction.
Understanding What Goes Into Digital Marketing Campaigns
Becoming a proficient digital marketer is less about asking the question, 'how hard?', and more about learning online marketing skills and cultivating a catalogue of core abilities – such as social media marketing, email marketing, content marketing or PPC advertising – in order to position yourself as a jack-of-all-trades within such a broad field. 
With that said, every superhero has their superpower, and you'll need to pick out one (or a couple) of fundamental digital marketing skills which you develop a real mastery of. Ultimately, having a well-rounded skill set combined with a specialisation can be the difference between whether digital marketing is hard going or smooth sailing.
With so many areas to get to grips with, digital marketing requires a fair amount of time to learn to do it well. Often, the self-taught approach is not the most time-efficient; before you kickstart your own blog and wage a one-person war on content marketing, be aware that there are a number of high-quality training tools and educational centres which can help you learn digital marketing from the people who know it best. 
And to that end, you'll want to check back in with The Brains regularly for updates on our brand new academy, lovingly made by our specialist full-service team to assist you in your mission to learn digital marketing, and created with the goal of helping you unlock the secret ingredients that go into creating killer digital marketing strategies.
If you're interested in boosting your career as a digital marketer, you'll want to get yourself on a team that is as quality as it is fresh, and as honest as it is effective; in other words, you'll want to be on the Brainy side of internet marketing. Have a look at our careers and opportunities now to find out what exciting positions are open within The Brains.
Ready to schedule a free digital marketing consultation?