Web development services
The Brains is London's leading web development agency, offering solutions to businesses seeking conversion-driving websites tailored to their user's needs and motivations. If you're looking to enhance your online presence with a website that can deliver fantastic results, speak to one of our experts today.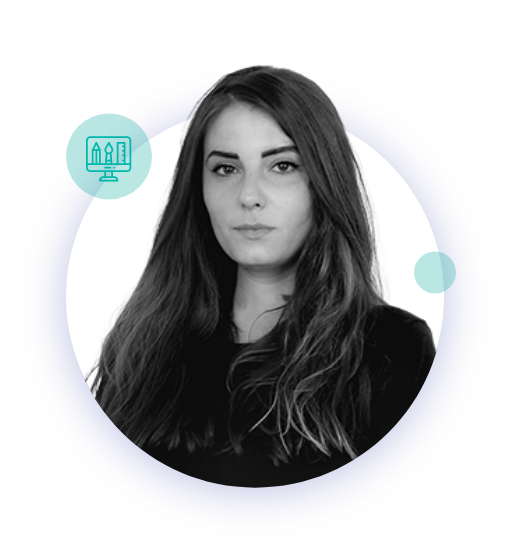 "Having a professionally designed website is an investment that really makes a difference to company development. Our bespoke websites will fit the bill no matter what your niche or target audience."
– Yuliya Kostadinova, Head of Web Development and Design at The Brains
Web development services with The Brains
As London's leading web development agency, we've worked with hundreds of B2B, B2C and eCommerce companies to build websites around the unique and individual needs of their target audiences to help boost their SEO rankings, drive revenue, and maximise ROI.
Our in-house development professionals work to achieve excellent turnaround times so that you don't miss out on conversions.
We never use templates, and every website that we build is bespoke to each individual client.
We'll help you stand out from your competitors and assist you in becoming a market leader.
We can provide easy to use web building solutions so that you can build additional pages in the future without having to hire a developer.
The Brains is an agency that maintains transparency with our clients to let them know their site is progressing at every stage of the development process.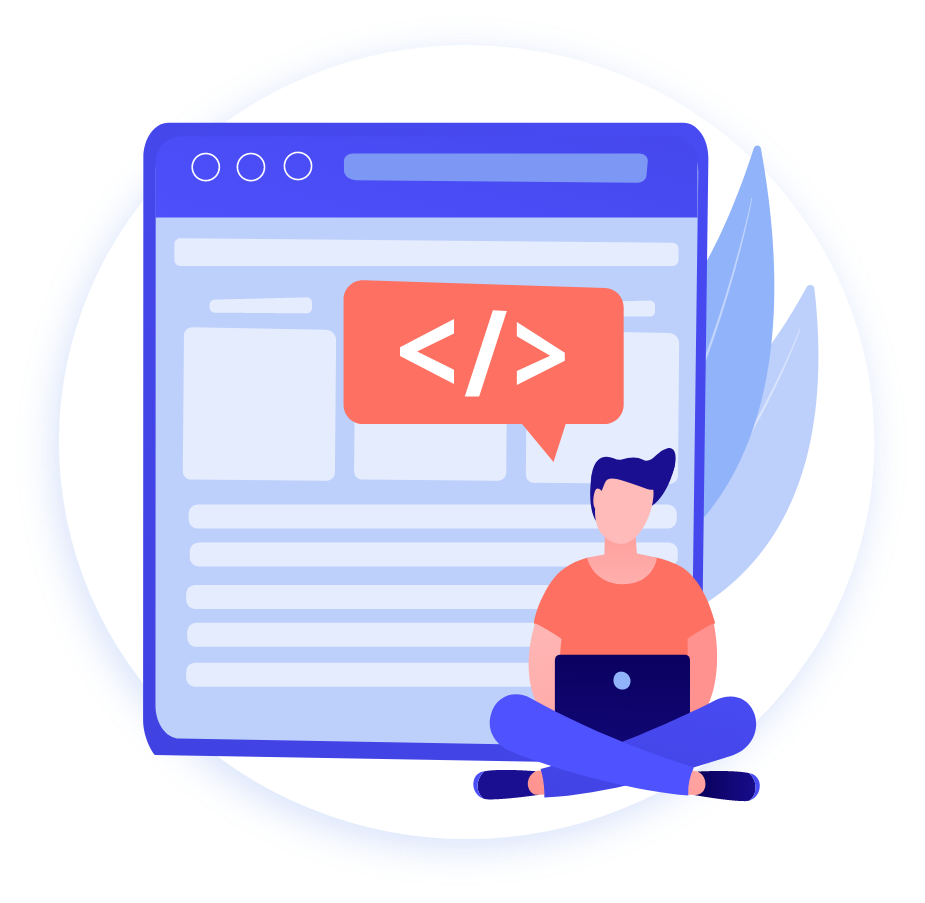 Book your FREE web development consultation
Combining Brains and creativity for first-class web development
At The Brains, we believe that a well-designed, expertly-built website is one of the most significant factors in the success of any online business. We like to think of a website as a brick-and-mortar store: if it's hard to navigate, untidy and customers are left guessing as to what you offer, it's going to struggle to make sales!
We're committed to building websites that are easy to navigate, primed for conversions and provide the user with an experience that will make them want to return time and again.
How do we do this?
We create site maps that allow users to move seamlessly through your site and convert.
We provide fast build and turnaround times – our process is streamlined and allows for rapid development.
We use robust code – our developers have vast experience with WordPress and can develop custom solutions from scratch.
We use simplified website builders so that you can update your own site without the need of a developer after the initial build.
We implement the latest UX strategies to ensure that your website is fully primed to meet your users' wants and needs.
Our in-house technical SEO experts work alongside our developers to help maximise your search engine ranking.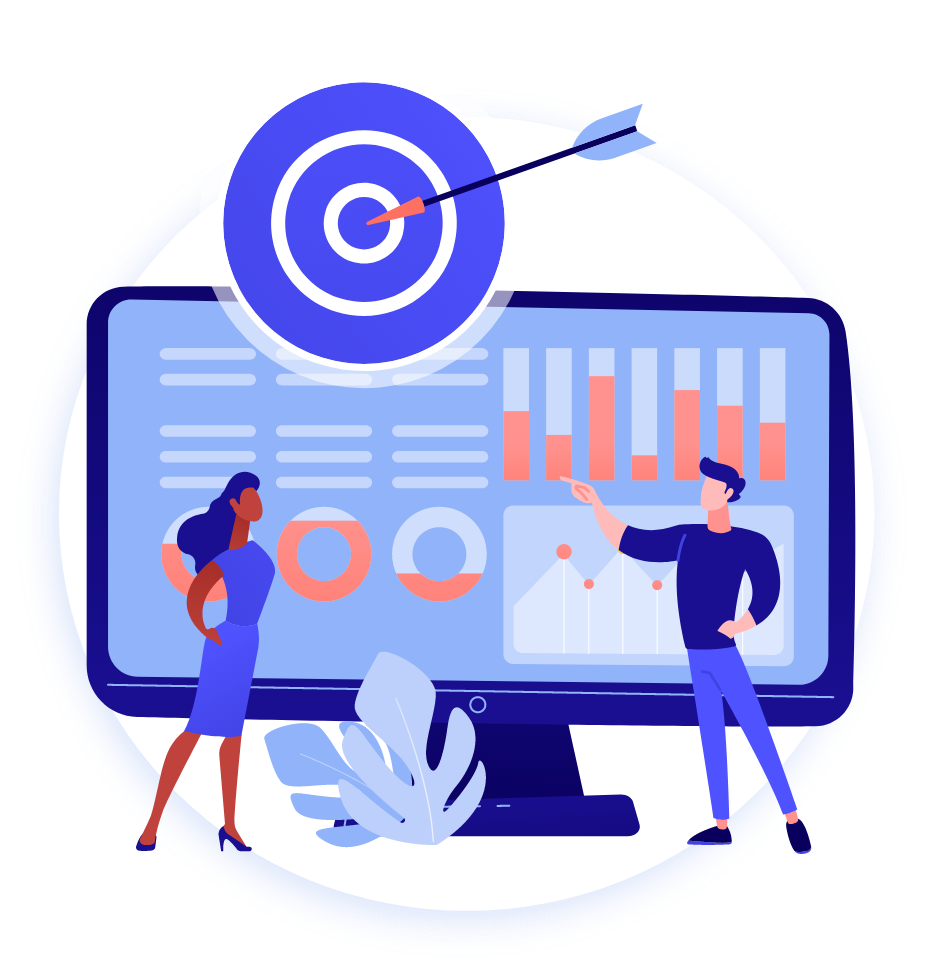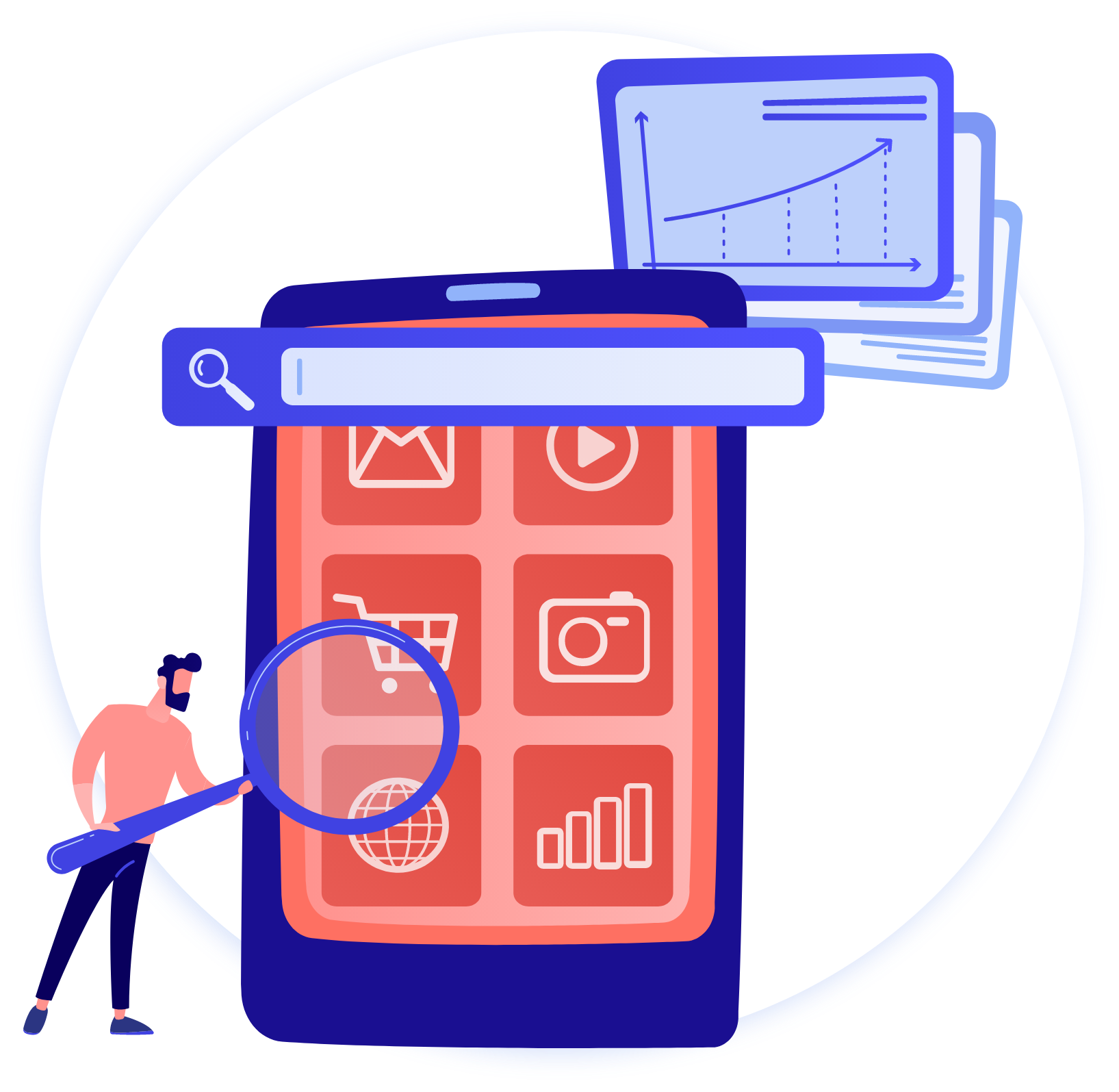 Generate conversions for your eCommerce site with expert web development services
Our in-house developers are highly experienced in building eCommerce websites that are primed for conversions and interactions to help our clients achieve fantastic ROI.
We start by analysing your target audience to see what their wants and motivations are – we then build the website from the ground up to create bespoke websites without using templates that provide users with a unique experience that is designed to result in conversions.
We understand how important traffic is for an eCommerce site, but we also know that conversions are what really matters. If you're looking for an extra boost to your eCommerce site, speak with one of our eCommerce content experts who can help you create customised product descriptions, blogs and page content to help boost your sales.
Our B2B web development services
We help B2B businesses build websites that suit their target audience's unique and specialised needs to encourage interactions and conversions.
As a leading web development agency that has worked on hundreds of successful B2B campaigns, we understand how crucial a good quality website is during the lead nurturing and purchasing journey. We specialise in creating strategic CTAs and lead magnets to encourage users to interact with your website so that you start moving prospects through your sales funnel.
Asserting yourself as a thought leader is one of the keys to success for any B2B business, which is why we build our B2B websites around educating the users and providing them with easy access to your content.
If you're looking for help with B2B content for your website that will provide users with key informational insights into what you do, get in touch with our team today. We also offer a B2B content creation service to work alongside your staff to create blogs, white papers, and ebooks.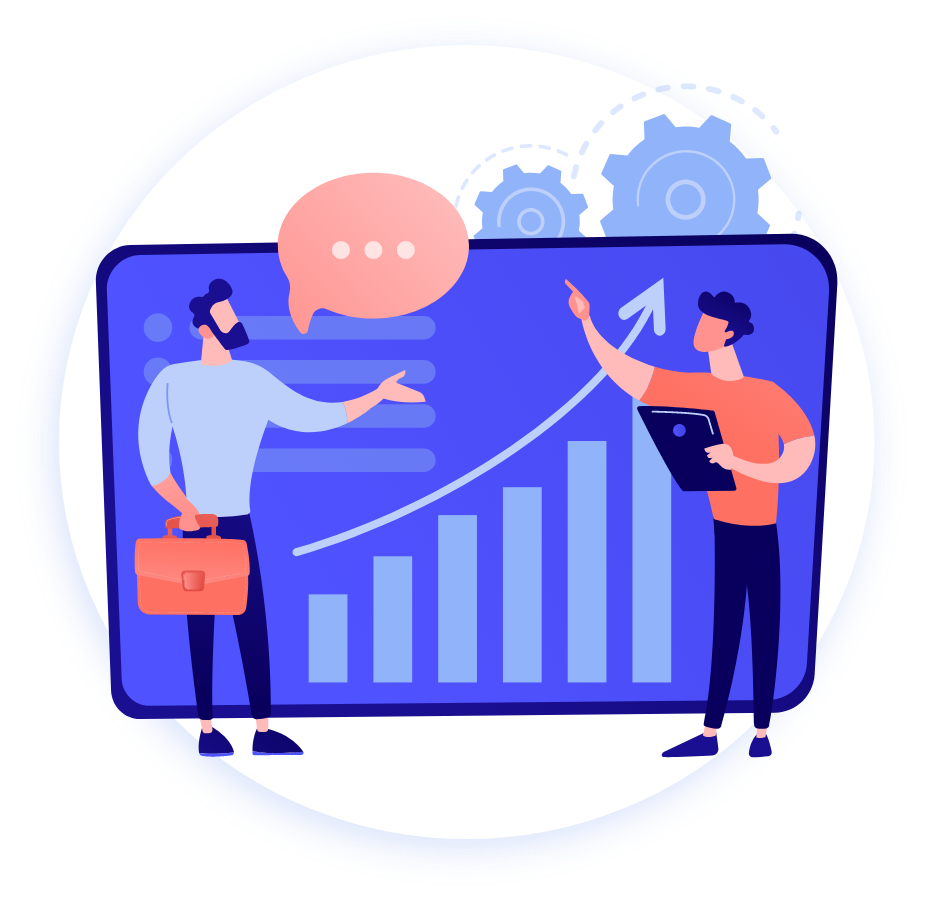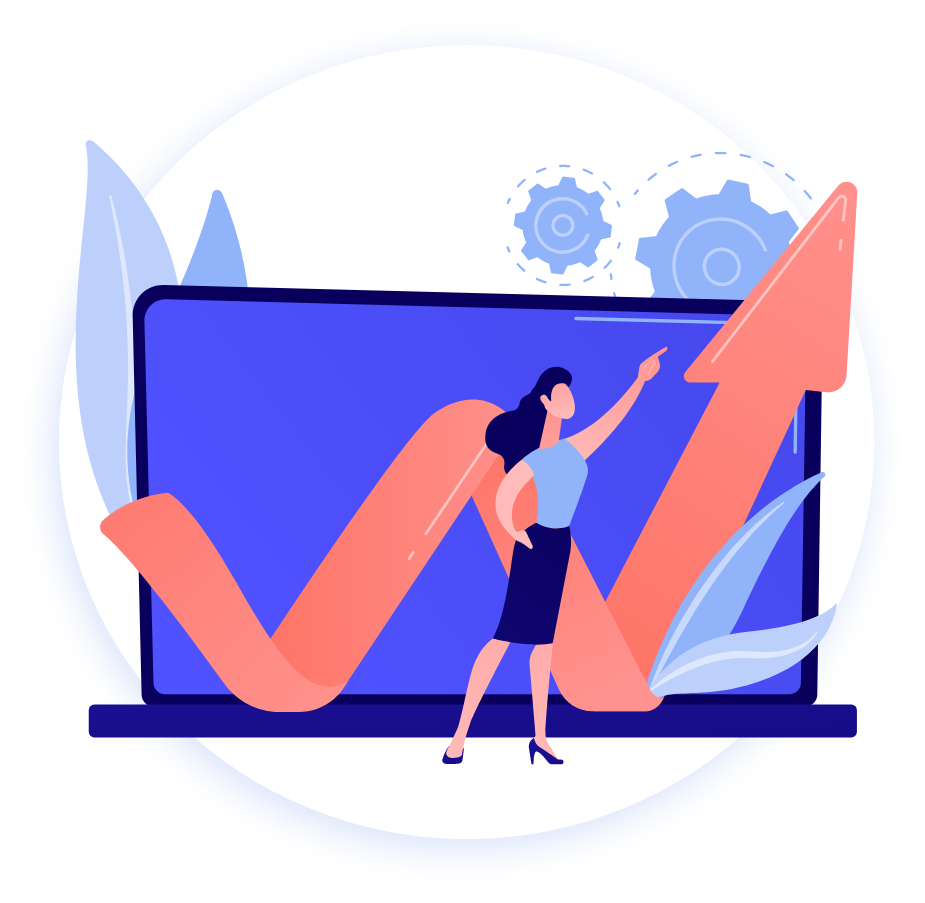 Standing out from the crowd with help from The Brains
Having a professional site for your business is an investment that actually makes a difference in future sales and company development. If you go for a ready to use solution, you risk having the same site like everyone else, not standing out from your competition and facing potential technical issues down the road. Our bespoke websites can fit the bill no matter what your business or target audience is, as well as provide any technical requirements you might have.
Web development services FAQ
Why should I invest in a web development agency?
Building a website that looks slick, performs well on all devices and caters to the needs of your users is no easy task. It takes years of knowledge and experience to create the right balance to help your website create conversions and increase your profit margins.
By hiring a professional web development agency like us, you'll have access to some of the best Brains in the business who can help you:
Develop a site map that will allow for easy site navigation, SEO indexing and increased conversions.
Implement state-of-the-art UX strategies to provide users with a streamlined interactive experience.
Create a fast and responsive website that won't keep users waiting.
Will hiring a web development agency be cost effective?
Investing in an experienced web development agency that has experience building websites that have helped businesses boost conversions, increase web traffic and improve their SEO ranking is one of the most cost-effective investments a business can make.
By working with The Brains, you'll receive all the benefits of working with web development professionals who know how to generate results and can guarantee a fantastic ROI.
Can The Brains help me with other aspects of my website?
The Brains is a full-service web design and development agency that offers a wide range of services to help businesses enhance their websites. Our services include:
What makes The Brains different from other web development agencies?
The Brains has been a leading web development agency for several years and we make it our mission to ensure that we stay on top of every market trend to provide our clients with the most up-to-date solutions to help them build beautiful, functional and user-friendly websites.
Our goal is always to help our clients maximise their ROI and ensure that their website is optimised for SEO, CRO, and generating leads.
By working with The Brains, you'll be working with an agency that doesn't use fluffy metrics and won't keep you in the dark throughout the development process. We're 100% transparent with every client we work with to ensure that they know how things are progressing at every step of the way.
Want some FREE web development advice?
Get in touch
Please fill out the form below and one of our Lead Gen specialists will contact you shortly.