Web design services
If you're looking to increase your revenue, boost your search engine rankings, and make your website 100% mobile-friendly, The Brains can help. We've helped hundreds of clients design bespoke websites that are laser-focused on providing first-class user experiences that streamline the purchasing journey and increase conversions.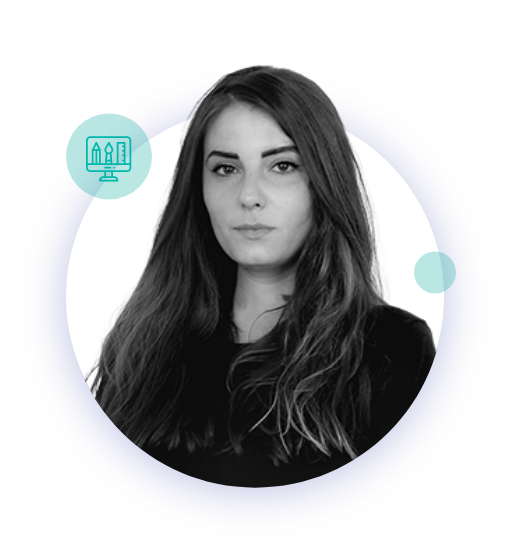 "While it might seem easier to use a plug-and-play service or ready made templates, bespoke web design is the only way to truly reflect your brand and ensure you stand out from your competitors."
– Yuliya Kostadinova, Head of Web Development and Design at The Brains
Web design services with The Brains
Work with London's leading web design agency to create high-quality bespoke websites that boost conversions, increase search engine ranking results, and provide users with a truly unique web experience.
We use the most up-to-date design technologies to help our clients create websites that are both aesthetically pleasing and user-friendly.
Our inhouse content team will work side-by-side with you to craft creative content that communicates your brand identity and generates conversions.
We'll design your website so that it operates seamlessly on both desktop and mobile devices.
Optimise your website so that it provides a first-class mobile experience.
Work with experienced CRO (conversion rate optimisation) specialists to create streamlined purchasing journeys.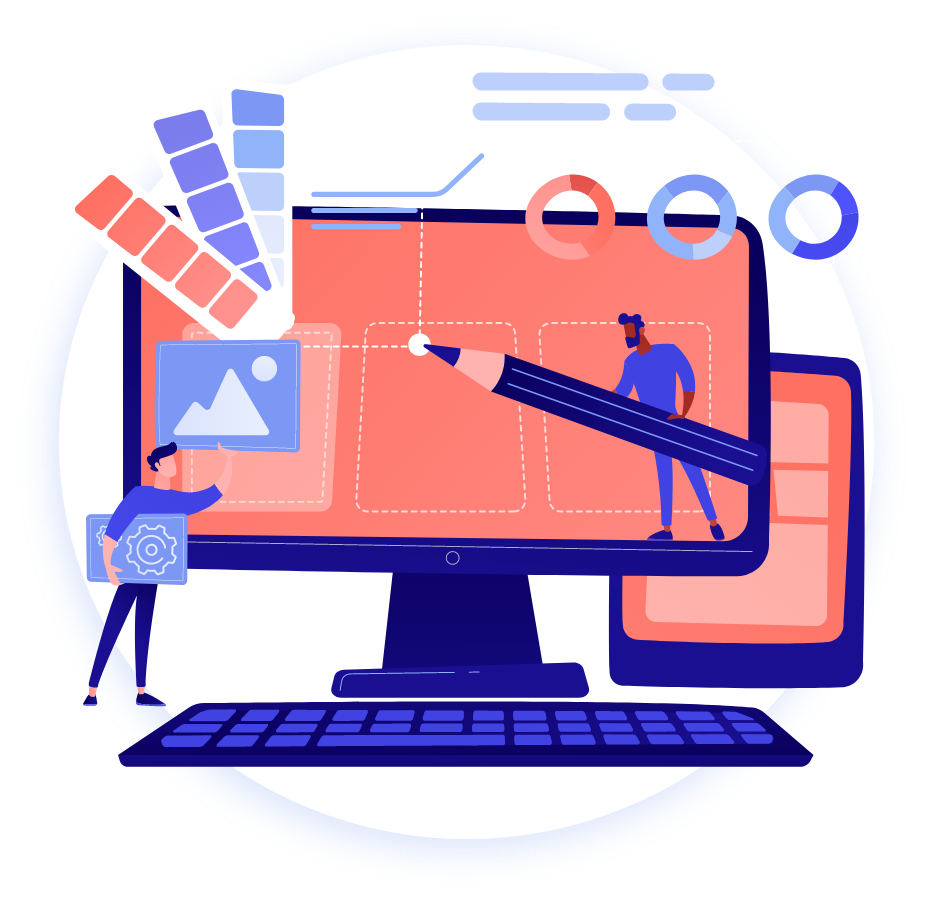 Book your FREE web design consultation
Bespoke web design services with The Brains
As London's leading web design agency, we know how much impact a well-designed website can have on web traffic, conversions, search engine rankings and lead generation. That's why we design bespoke websites that are shaped around the individual needs of each of our clients to help communicate brand identity and maximise results.
We believe that one size doesn't fit all, and therefore we try to stay clear of plug-and-play services and ready-made templates. We help brands communicate their unique message and stand out from their competitors by designing user friendly and personalised websites.
It's the Brainy belief that good design is invisible to the user.
How we work
At The Brains, we're committed to providing our clients with a first-class web design service that matches their individual needs.
We use the latest design technologies such as Adobe XD and InVision to ensure that your website is built to the highest quality.
We create mood boards to demonstrate to you the visual direction and aesthetic layout of the website.
We develop robust design systems to help keep your design scalable and for you to be able to review your design language before we dive into the design itself.
Our content experts work collaboratively with you to create engaging content that will generate conversions.
We'll conduct SEO audits throughout the design to help improve your search engine ranking.
We'll implement UX (user experience) strategies so that your page is user friendly and easy to navigate.
We'll ensure that your website is built to function on mobile devices.
We provide prototypes so that you can view the customer journey and get a sneak peek at how it will look and feel once it has been developed.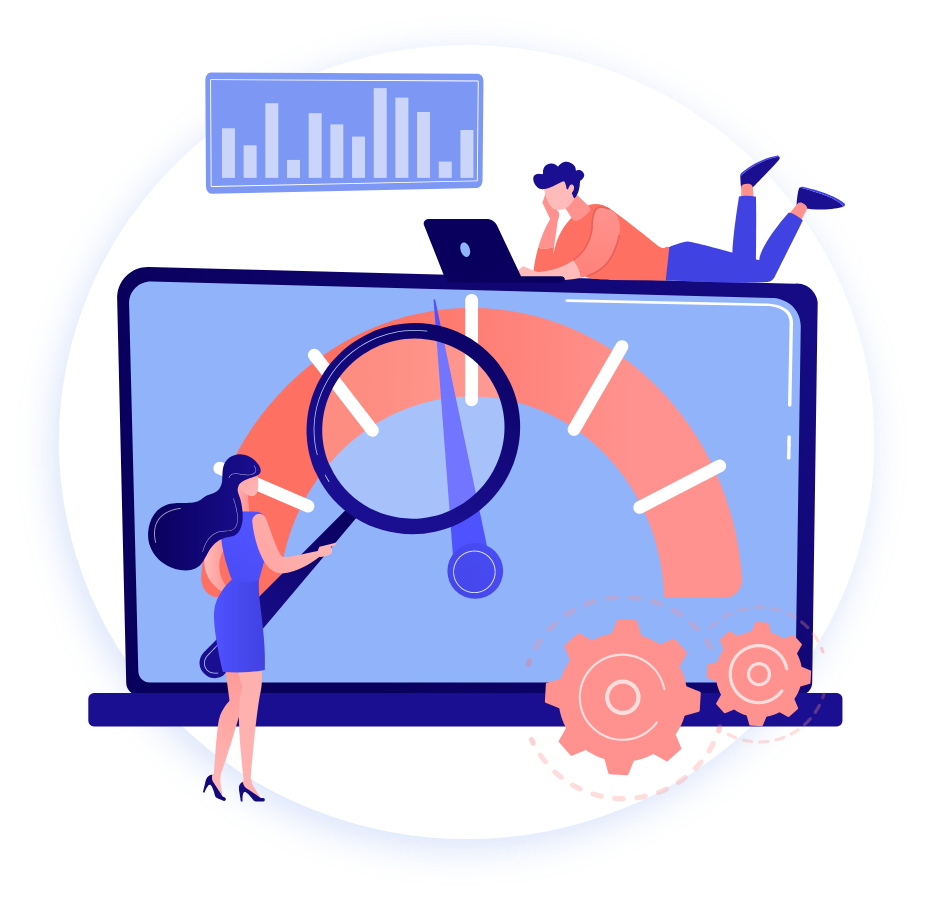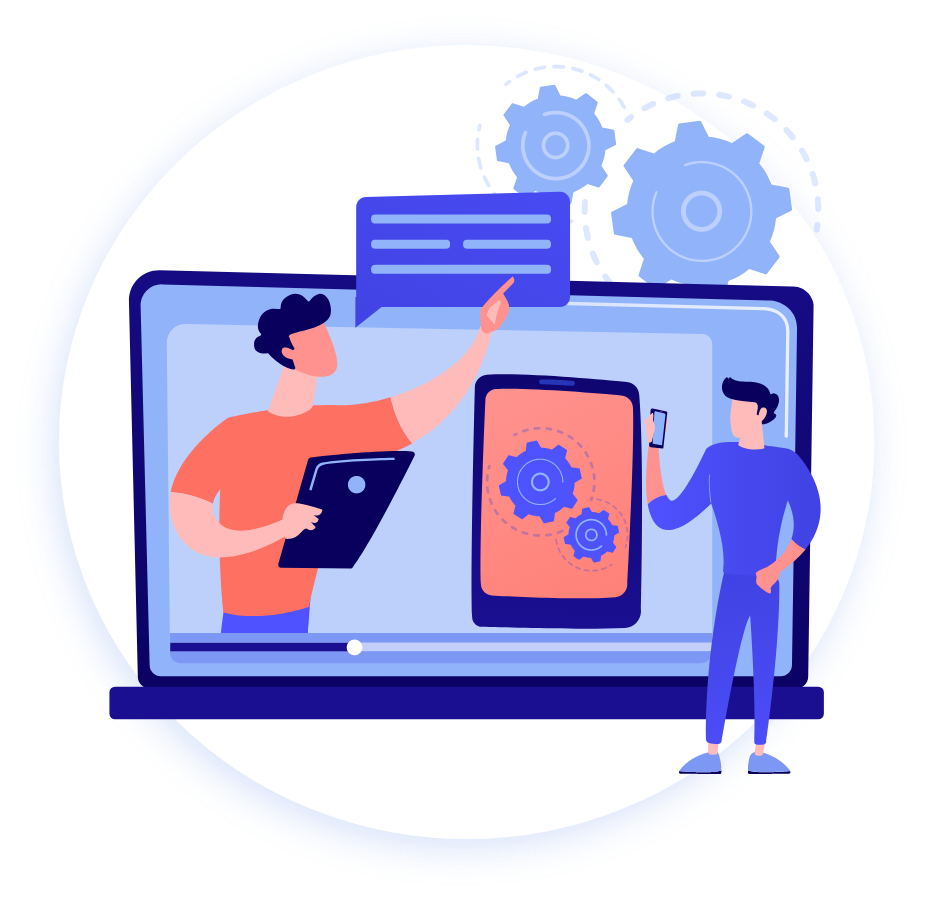 Get noticed
At The Brains, we design every website with SEO in mind as we understand how important search engine rankings can be for online success. Our in-house SEO experts work alongside our web design team to carry out technical SEO audits during every stage of the design process to ensure that your website will start ranking once it has gone live.
Our SEO content team will do a deep dive into what keywords align with your customers' search intent, which enables them to start crafting personalised content that communicates your brand message and boosts your search engine ranking.
Design a website to run on all platforms
With most online searches starting on mobile devices, we design every website with mobile optimisation in mind to ensure that your website runs smoothly on all devices. Whether your users access your website from a desktop, mobile or tablet device, we make sure that your website is fully responsive and optimised for a seamless user experience.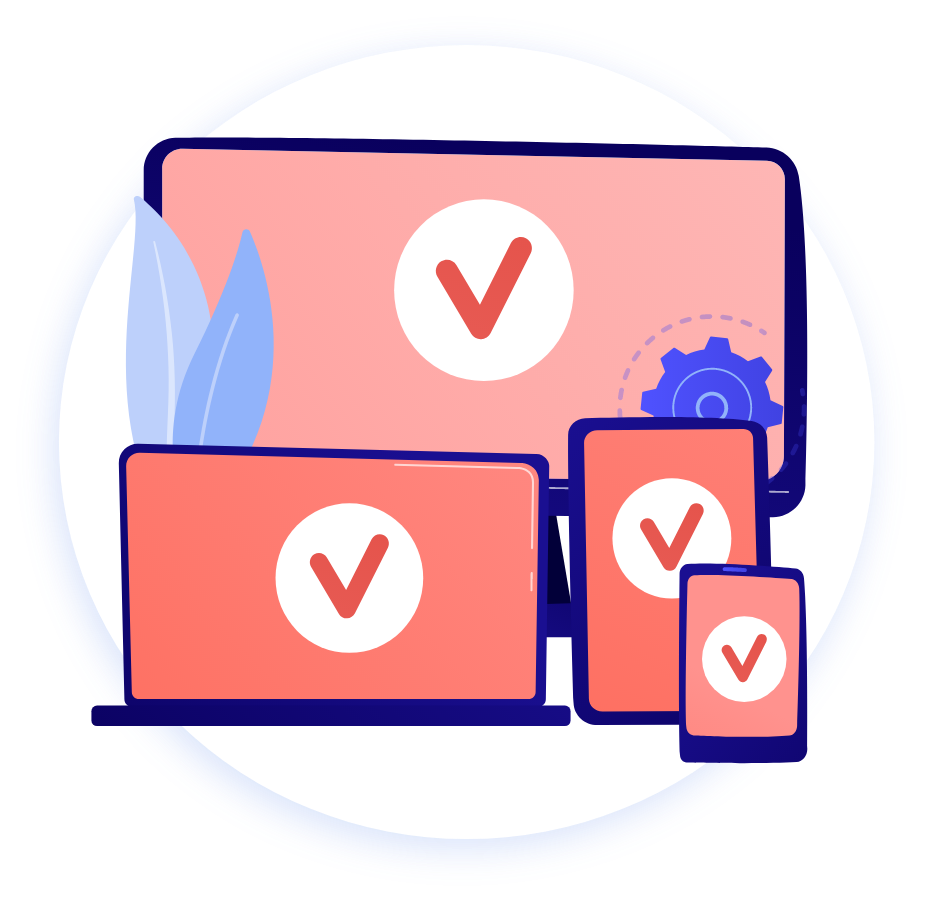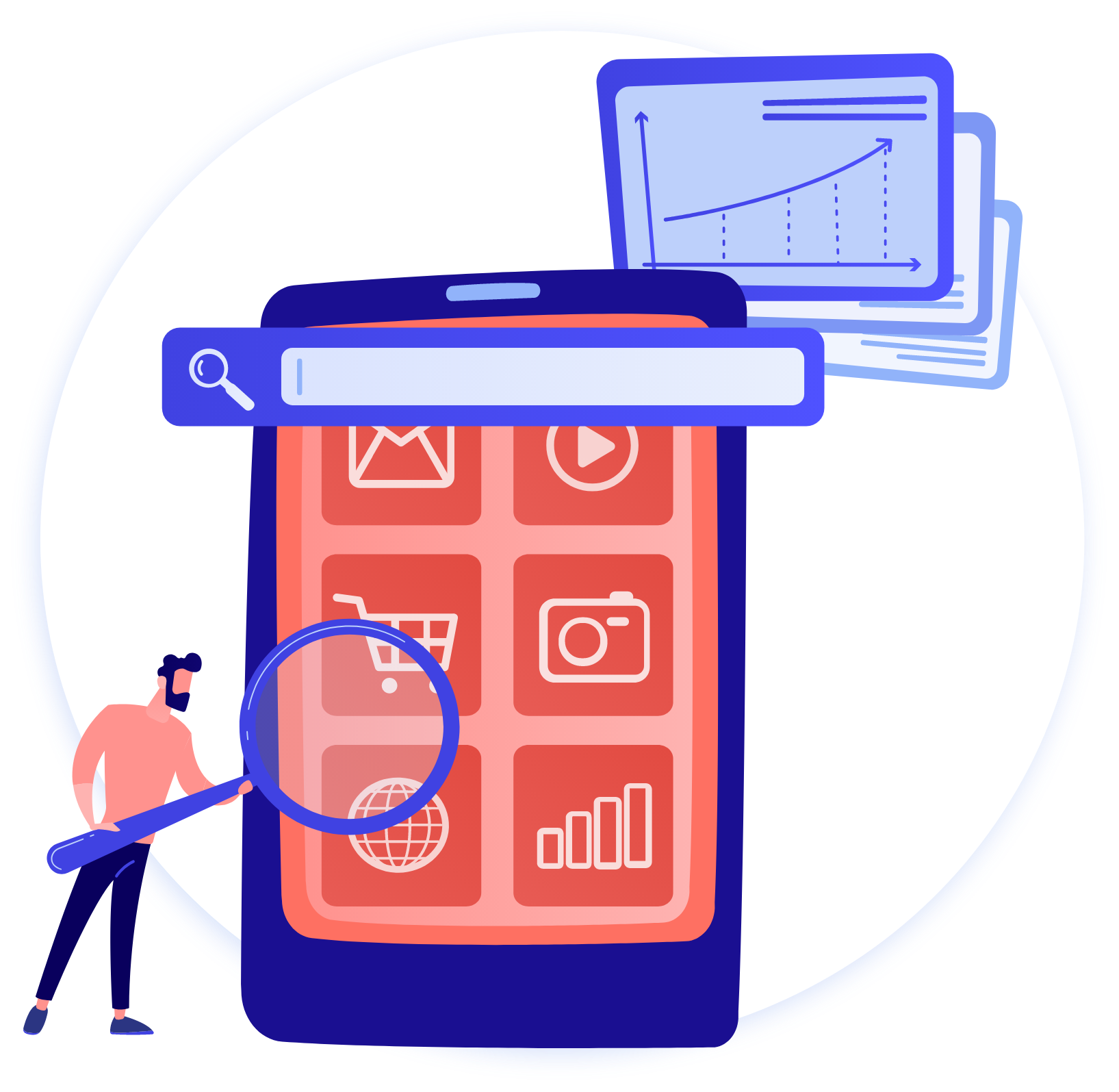 Boost traffic and increase revenue to your eCommerce website
Having a great product is one thing, but having a website that encourages users to interact and convert is another. At The Brains, we help eCommerce businesses design websites that make the buyer's journey as seamless and straightforward as possible, without making users have to work to complete a purchase. Our CRO (conversion rate optimisation) specialists and web design team will work together to identify what design layouts and UX (user experience) tools will work best to get your target audience to convert.
Why should I hire a web design agency?
Designing bespoke websites that increase conversions, boost search engine rankings and provide a first-class user experience is no easy task. It can take years to master, and if you're simultaneously trying to run a business, you could have a lot on your hands.
By hiring an expert web design agency like The Brains, you'll have access to expert web designers who have years of experience crafting beautifully designed websites that guarantee to generate fantastic results. We work with a wide range of clients, including B2B, B2C, and ecommerce, to help boost conversions, increase web traffic and communicate brand identity. If you're looking to work with a web design agency that can guarantee fantastic ROI, get in touch and book a free consultation.
Why should I pay for a bespoke web design service instead of using templates?
Web design templates are easy to use, cheap, and allow users to build websites in a short amount of time. However, templates do not offer the same customisation, functionality and SEO benefits that bespoke websites do.
By choosing to invest in a bespoke web design service, you can design a purpose-built website that allows you to create your website around the requirements of users:
A layout geared towards maximising conversions.
Unique design that makes you stand out from competitors.
Fully optimised for mobile and tablet devices.
Enhanced UX that creates a tailor-made experience for your target audience.
Can The Brains help me with the development of my website?
We offer a complete design and build service with fast turnaround times to help get your website up and running without a hitch. Our developers have experience building websites with tools like WordPress and can help build your website from scratch or develop an existing site.
We'll make sure that your website is:
Mobile friendly
Fully responsive
Optimised for search engine rankings
User friendly for a streamlined purchasing journey
What other services does The Brains offer?
If you're looking for some help with other areas of your business, The Brains offers a full range of digital services to help companies achieve success. Our specialities include:
Want some FREE web design advice?
Get in touch
Please fill out the form below and one of our Lead Gen specialists will contact you shortly.