B2B SEO services that boost revenue and improve ROI
Grow your B2B business faster, with award-winning B2B services from The Brains. Our specialist B2B SEO agency has delivered phenomenal results for hundreds of clients, from SaaS companies to consultancies.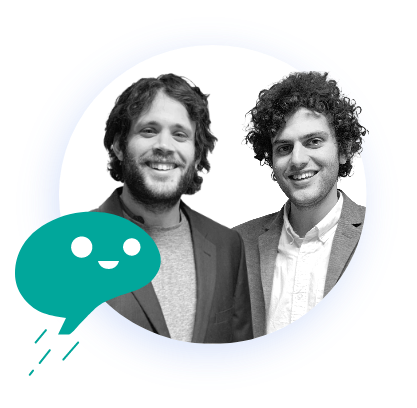 Request a B2B SEO consultation
Arrange a time to speak with us
about our award-winning
SEO services
Actionable advice from industry leading experts
Recommendations to help you grow faster
Joined up thinking & multichannel options
Definitive predictions based on clear strategies
The leading B2B SEO agency for growth-focussed companies
The Brains is a leading B2B
SEO agency
with proven experience helping business-to-business firms boost revenue and drive growth. As an award-winning B2B SEO agency, we've helped hundreds of B2B businesses increase their online visibility, strengthen their digital presence, and take their business to the next level. 
Our highly experienced B2B SEO specialists craft bespoke, laser targeted strategies that improve organic traffic, boost ROI and bolster search engine rankings, while helping you achieve your lead generation goals.
Our B2B SEO services will help you to:
Grow faster: Increase organic traffic from search engines and boost brand awareness
Increase revenue: Generate more high quality leads and bolster SEO campaign ROI
Secure new clients: Boost search engine rankings and reach a wider target audience
B2B SEO services at The Brains:
Bespoke B2B SEO strategies that deliver real ROI for your business
Consultancy
SEO Content
Link Building
Technical SEO
SEO Strategy
Lead Generation
SEO Copywriting
Our SEO copywriters are the heart and soul of our SEO agency. They craft engaging, optimised, conversion-driving content for a wide range of clients.
Technical SEO
Our technical SEO experts  identify all the technical issues with your website and enhance it to drive more traffic and better results.
Outreach: Link building & digital PR
Our outreach Brains are experts in digital PR and link building. We build high quality links that boost your website's domain authority and buold brand awareness.
SEO Audits
Our SEO website audits are famously thorough and filled with practical ways to improve website speed & performance.
International SEO
If your company operates in multiple geographies, our international SEO experts can help you increase traffic abroad.
Local SEO
Our local SEO experts identify ways for you to reach and convert customers via Google My Business & local search.
B2B SEO consultancy services
Our
B2B SEO consultancy services
are famous for delivering phenomenal ROI. We provide adhoc advice, ongoing support, coaching or training to help you achieve your growth goals and overtake the competition. Our exceptionally talented B2B SEO strategists have already helped hundreds of business-to-business firms secure strong growth and top rankings; let us help you next.
Our SEO consultants can provide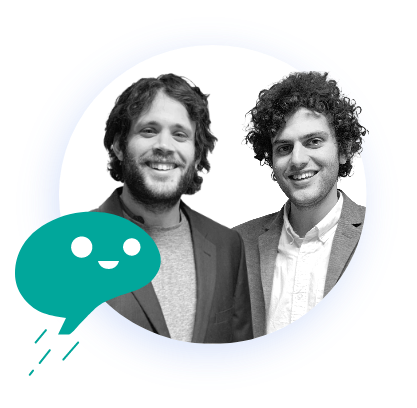 "B2B companies need a bespoke SEO service that helps them target the right audiences with laser focused campaigns. Our B2B SEO agency is famous for delivering unbeatable revenue with highly targeted, sector-specific activity that drives ROI."
– Larry & Jonathan, Co-Founders, The Brains agency
SEO services case studies
Find out how our SEO specialists have helped companies to boost ROI, build brand awareness and secure a strong client base.

Visibility across 420 keywords in the UK market
Top 10 rankings for key terms like 'import export consultant' and 'trade consultancy services'
Improved conversions on the homepage by over 42%
Read case study
Meet our B2B SEO experts:
We're proud to have an award-winning team of B2B SEO experts at The Brains, with hundreds of successful campaigns under their belts. Our B2B SEO Brains help clients set up a sustainable lead generation engine, build awareness with their target audience and boost organic traffic that leads to sales.
Our Approach to B2B SEO:

How our award-winning B2B SEO services work

Our Brainy B2B SEO approach ensures campaigns deliver amazing ROI:
Sector-specific keyword research and analysis
We conduct comprehensive SEO  website audits where we delve into your website to gain a better understanding of your business and your sector as a whole. We strive to understand as much about your services and your customers as possible, and we use this information to curate keyword research that is unique to your business and industry, focusing on terms that resonate with your target audience and ultimately drive CRO.
Competitor research
Positioning your business ahead of your competitors is at the core of what we do. We will research your competitors in detail, analysing what they're doing well and where we can overtake them. Our team are experts at finding gaps and leveraging them to our clients' advantage.
B2B SEO strategy setting
Based on aspects of your website that could be improved, broad market research, persona development, and competitor analysis, we will construct a bespoke, multi-faceted B2B SEO strategy designed to hit your core KPIs, be it lead generation, appearing higher on search engines, gaining new customers, or increasing ROI.
On-page and content strategy
Most of our B2B marketing strategies incorporate on-page optimisation. Our SEO copywriting services look to strengthen the content that is already on your site and we also craft additional copy or supporting content to boost engagement and improve search engine rankings.
Off-page SEO strategy
Our link building services are designed to increase your authority and reputation within your sector, by securing website links from high authority publications within your industry.
B2B SEO consultancy
Our B2B SEO consultancy services are provided by Brainy experts who offer valuable industry insights and expertise to help you develop your understanding of B2B marketing and bolster your SEO efforts as a result.
By combining the right B2B SEO strategy elements, and applying our unique analytical Brainy approach, our
SEO agency
delivers exceptional ROI from each and every campaign.
Ready to grow faster & boost ROI? Let's chat B2B SEO:
Local & International B2B SEO: Attracting and converting your ideal audiences
We recognise that every business has a different target audience; some thrive on a local level, whilst others operate on a national or even international platform. We take your business and client needs into account when constructing your B2B SEO strategy, ensuring that we're targeting the right audience and maximising conversions.
If a local SEO strategy is appropriate, we will refine your Google My Business profile with a view to increasing footfall for your local business. We will use data and analytics from Google to determine where most of your website users are coming from and create a highly targeted, precise approach to convert them from users into clients.
Our international SEO campaigns are geared towards generating cross-border leads. We take a wider approach to this type of B2B marketing, increasing the audience reach and refining off-page SEO such as link building to appeal to an international market. However, we still retain high levels of precision targeting to ensure you're getting quality, relevant leads.
SaaS SEO: Securing clients and organic traffic for software as a service firms
The Brains is proud to be a well-known name within the SaaS marketing space. Our SEO Brains are experts at optimising SaaS websites to boost search engine rankings and secure more organic traffic. We've worked with a wide range of SaaS companies, from customer call handling software firms to building maintenance software firms, HR software for construction firms and satellite monitoring technology firms. Whatever your niche, our SaaS B2B SEO Brains will help you boost brand awareness and secure ROI. We also have a number of free resources for SaaS businesses to make use of, including the 'Brainy guide to boosting SaaS sales and our Ultimate Guide to SaaS Marketing.
 B2B SEO FAQs
If you're unsure about which B2B SEO services are right for you, or what a B2B SEO agency does, have a read through our FAQs. We'd be very happy to provide further advice, just give us a call on 0330 470 1961 to discuss your requirements.
What does a B2B SEO agency do?
As a B2B marketing agency, we will work with you to create a robust digital marketing strategy that will improve your visibility on search engines, improve organic traffic to your website, increase relevant lead generation, and boost your revenue as a result. Our goal is to get your business noticed by others and position you ahead of your competition.
Which types of B2B SEO clients do you work with?
We work will all manner of B2B SEO clients, including those within the SaaS, manufacturing, technology, and consultancy industries.
How important is SEO for B2B companies?
If you want your business to succeed in the digital age, you need to be focusing on SEO. With a well-constructed B2B SEO strategy, you can improve your rankings online and get your brand in front of your target audience. All while improving your lead generation campaigns, generating better quality leads, and maximising your ROI as a result of higher conversions.
Do you offer B2B SEO consultancy?
Yes, we offer a comprehensive B2B SEO consultancy service that can be flexible and tailored to your unique business goals and requirements. We can provide one-off B2B SEO consultancy, ongoing support, training or coaching – however you'd like us to support you, we'd be more than happy to help.
How will you measure ROI from an SEO campaign?
How we measure ROI from SEO campaigns depends on your business and your KPIs. Our standard approach is to maximise your budget and spread it across things like content marketing, technical SEO, and link-building. For this type of campaign, we would measure success and ROI over time by tracking your rankings (average position), organic traffic, conversion rate, MQLs and SQLs. We'd also look at softer metrics that tell us how well your SEO content is being received, like time spent on page, bounce rate and number of pages per session. With effective onsite content and CRO, we aim to transform as many leads into conversions as possible, and use this as a basis to measure ROI.
My business has worked with an SEO company before without much success - why is The Brains any different?
We have implemented and managed many successful B2B SEO campaigns that boosted revenue and improved ROI for a wide range of clients. We are the only agency to use our uniquely Brainy approach to B2B SEO marketing, and will take the time to dig into your data, understand your growth goals and challenges, examine your audiences and identify the right approach for optimum success. We're also continuously looking for additional ways to boost ROI and improve performance, and we will use our decades of combined experience to craft a bespoke strategy designed to yield results.
Actionable advice on how to optimise your website for CR, UX & SEO
Acquire high quality backlinks that increase website authority.
Improve the speed and performance of your website to rank better