Healthcare PPC Services
For clinics, salons & consultancies
Grow your client base faster with specialist healthcare PPC services from The Brains.
Our pay-per-click experts have managed hundreds of successful campaigns for leading healthcare companies – let us help you grow.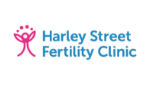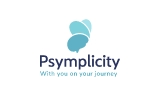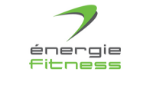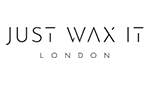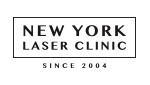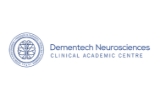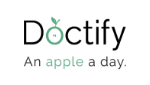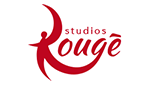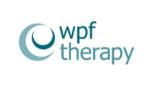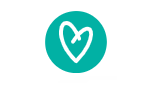 Healthcare pay-per-click
advertising services from The Brains
Make the most of every click with healthcare PPC services from The Brains. Our award-winning PPC specialists have run hundreds of Google Ads, Google Shopping, display advertising, remarketing and YouTube Ads for clinics and consultancies. Not sure which service you need? Get in touch – we're happy to provide a free initial consultation on your PPC requirements.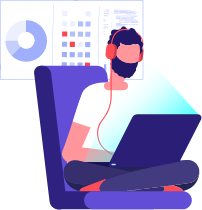 Let's talk about the right PPC service for you:
Our award-winning healthcare PPC process:
Setting your campaigns up for success
Initial consultation
Our friendly PPC experts chat with you about your  objectives and requirements, to see if we're a good potential partner.
Strategy proposal
We present our proposed strategy for your account, based on your audiences, budget and goals.
Campaign Wireframe
Your dedicated PPC team analyses the right audiences, ad groups, budgets and landing pages for your campaigns.
Creative & set-up
Our copywriters and designers get to work preparing the creative for your campaigns, while our PPC managers prepare the campaign.
Ongoing optimisation
Once your PPC campaigns have launched we constantly monitor performance and regularly A/B test different elements of your campaigns, optimising creative, targeting, budgets and approaches.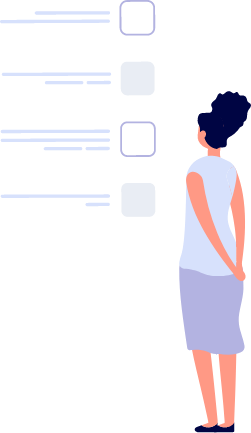 Free initial consultation with actionable suggestions to help you succeed
Dedicated account strategist and hive team of healthcare PPC experts
Flexible terms; we partner with you in the best way for you
Conversion tracking in Google Analytics with all goals set up
Real-time reporting via Google Data Studio
Weekly check-ins, monthly reporting calls and quarterly strategy reviews with our senior PPC experts to ensure your campaign succeeds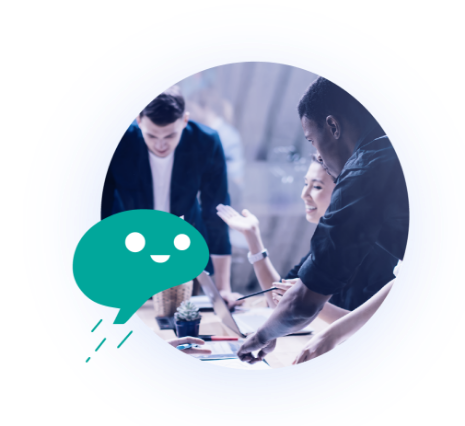 Get a free healthcare PPC consultation
Interested in boosting traffic to your website, attracting prospective clients and gaining additional clinic revenue with healthcare PPC? Speak with our experts today – request a complementary, no-strings consultation.
Make the most of every click,
with healthcare PPC services from The Brains.
The Brains is London's leading healthcare PPC agency. Our Pay-Per-Click advertising team has helped prominent Harley Street therapists, fertility clinics, beauty spas, fitness studios, gyms, leisure centres, waxing salons, chiropractors and dentists to generate enquiries and gain new clients with effective paid search advertising.
We deeply understand the healthcare sector and specialise in healthcare PPC, which requires a deep knowledge of clinic and private practice marketing, as well as exceptional online advertising skills.
Whatever your ambitions, niche and budget, we can help you grow faster, with cost-effective and powerful healthcare PPC campaigns.
Grow more
By attracting new clients to your clinic or practice
Spend less
By improving ROAS (return on advertising spend)
Maximise ROI
By making your PPC campaigns work harder
Streamline
By automating campaigns to make managing activity easier

Monitor results
By linking marketing activity to actual results – typically a source of frustration for clinics!
Healthcare PPC problems we solve…
How to get maximum ROI with automated PPC campaigns
How to target local audiences that are relevant for your clinic
How to write effective PPC ads for your campaigns
How to get started with campaigns, whether your clinic is large or small
What Do Clients Say About Us?
Our full range of healthcare marketing solutions
The Brains is great at healthcare PPC, but it's by no means all that we do. We're firm believers in joined up, multichannel marketing; so if your clinic is eager to expand its focus and advertise on a variety of online channels, we're the right agency partner for you.
Full service healthcare marketing

Social media advertising for heathcare
Lead Generation for Healthcare
Healthcare Content Marketing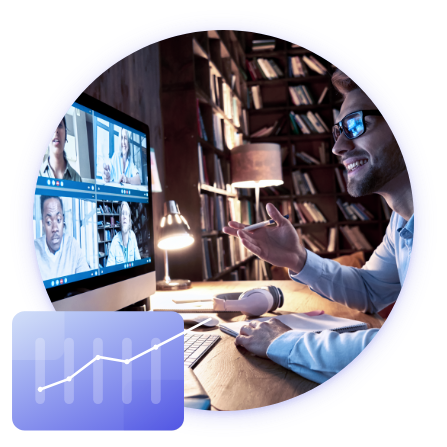 Flexible healthcare marketing consultancy
If you would like to discuss working with us on a flexible healthcare marketing consultancy basis, please get in touch. We're happy to partner flexibly in a way that works best for you.
Gym & leisure centre marketing
Marketing for nursing homes
Marketing for beauty clinics
Start with a pay-per-click budget you can afford, then grow your PPC campaigns as the revenue grows.
We understand that healthcare marketing is an important but challenging investment when you're growing a clinic or consultancy.
The Brains is happy to scale up or down your PPC activity as is appropriate for your budget and requirements. We often start out with modest budgets for healthcare PPC clients, and then grow the campaigns as ROI increases.
The Brains helped a leading Fertility Clinic increase their new patient enquiries by over 45%
45%
increase of leads within 3 months
Meet our healthcare PPC specialists
The Brains is home to London's best healthcare PPC specialists, with years of successful online advertising campaigns under their belts. We hand select the right specialists for your campaign, ensuring that every client is partnered with the best Brains for the job.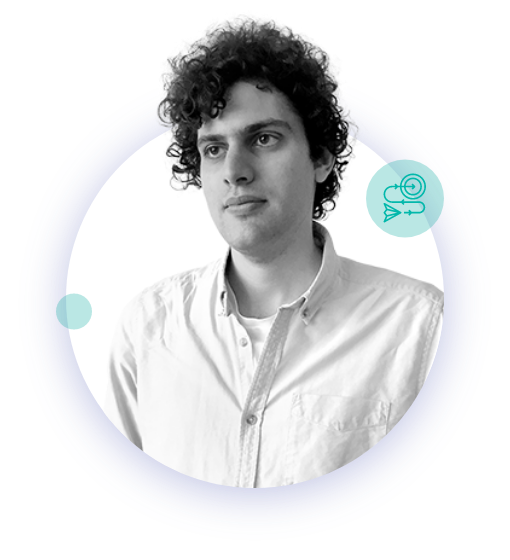 Jonathan Lemer
Co-Founder / Healthcare
SEO Extraordinaire
Jonathan is obsessed with running #NoBS healthcare SEO campaigns that deliver impressive ROI every time. Prior to co-founding The Brains, Jonathan worked with the likes of the NHS as well as PepsiCo and Kraft Foods, helping them to combine strategic thinking with quality marketing assets to ultimately generate brilliant results.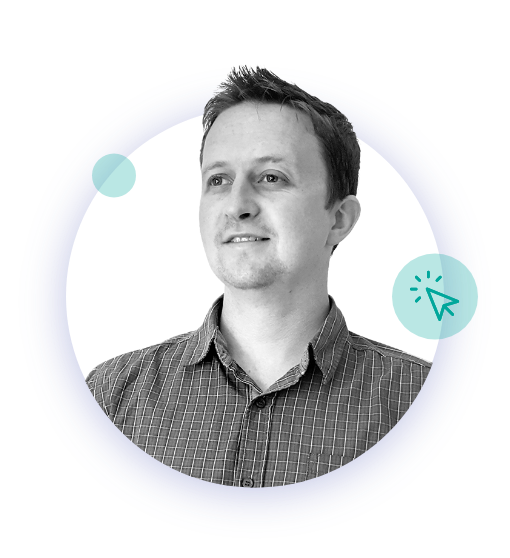 Mike Moodie
Performance Marketing Brain
After graduating top of his year in journalism, Mike decided his calling lay in Marketing. As Brain number 4, Mike has built our PPC team from the ground-up and has overseen triple digit growth in his department. Away from the analytics, Mike loves a good surf session and/or mountain hike.
The Brainy approach to healthcare PPC
Growing your clinic (much) faster,
with highly effective Pay-Per-Click advertising.
The Brains is proud to have won awards for our uniquely Brainy approach to PPC. We don't just create effective healthcare PPC campaigns; we optimise them to get even better over time.
Our proven approach has delivered unbeatable results for some of London's finest private practices, dental clinics, therapists and beauty salons. We base our campaign methodology on an unbeatable combination of online buying psychology, data-driven content strategy and the latest marketing automation tools. We don't do fluffy metrics or vague objectives – your dedicated paid advertising strategist and data analyst will carefully formulate a campaign plan that is primed to reach, attract and convert your clients via Google Ads, Google Shopping, Display Advertising, YouTube or Bing.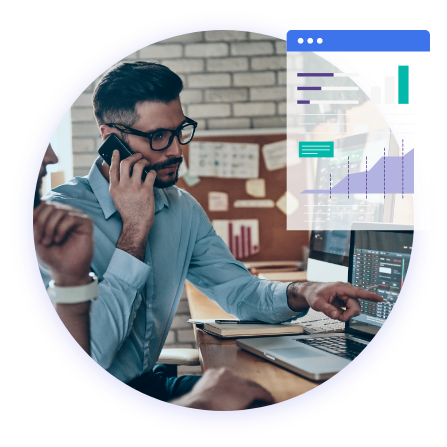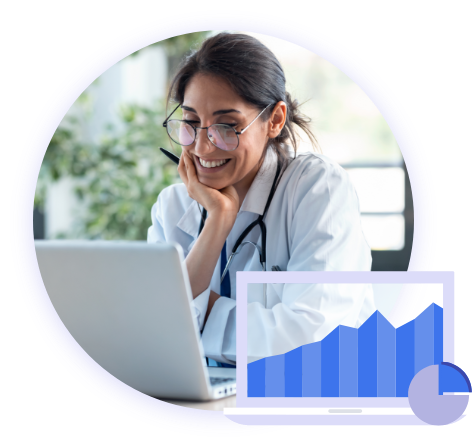 We carefully plan every aspect of your healthcare PPC campaign, from the targeting to the ad groups, landing pages to copy. Our experts regularly test different types of PPC campaign to see which will work best for your unique target audiences, including dynamic ads and A/B testing of landing pages, to ensure exceptional ROI every time.
Every Brains healthcare PPC campaign is run with the utmost efficiency and transparency. We stay communicative, accessible and in touch at every point of your campaign – carefully planning and executing your activity to maximise ROI and leverage opportunities to grow your client base.
Learn more about The Brains, or request a free initial healthcare PPC consultation, and begin your journey towards better ROI.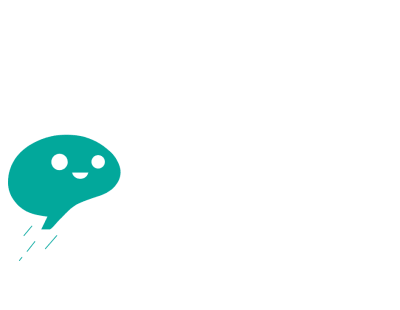 Our Brainy formula for healthcare PPC success
Our healthcare PPC camcampaigns are built on a brainy formula that delivers unlimited prospective clients, unparalleled growth, and impressive cost savings.
We blend data-driven campaign strategies with marketing automations and online buying psychology, to create compelling paid search that attract, convert and retain clients for your practice or clinic.
Ready to speak with us about your healthcare PPC campaigns?
What is Healthcare PPC?
Healthcare PPC services are designed to help clinics, consultancies, salons and gyms to reach their target audiences and convert them into paying customers or clients. Thanks to a deep knowledge of the healthcare sector's unique challenges and opportunities, our Pay-Per-Click advertising specialists are able to zero in on the right targeting opportunities, messages, ad groups and creative to really engage with prospective clients in the right localities and target groups.
What Types of Healthcare Companies Do You Work With?
The Brains works with a wide variety of healthcare companies, generating incredible results thanks to our deep industry experience. Our client base includes:
Private psychiatry clinics
Dentistry Clinics
Fitness and Wellness companies
Private GP practices
And a wide range of healthcare and pharmaceutical companies
Which PPC channels do you run healthcare campaigns on?
The Brains is a full service healthcare marketing agency that runs paid advertising campaigns on all PPC channels, including Google Ads, Google Shopping, Bing and YouTube. We also provide retargeting services and Facebook advertising, should this be appropriate for your target audience and offering.
How Does Healthcare PPC Work?
The Brains has developed a brainy formula for guaranteed healthcare PPC success. This involves a multi-step process, followed by our highly-experienced data scientists, campaign strategists and PPC managers:
Campaign goals are set – we agree on the campaign KPIs with you in advance, ensuring that clear goals for monthly lead volumes and cost per lead are set
Personas and targeting – we workshop your ideal client, define which personas to target and what messaging will be most effective
Content strategy and advertising approach – we recommend the channels, messaging and funnels that will best match your campaign ambitions, providing sample ad copy, suggested titles for supporting content and outlines for any articles being written
Campaign build – we create the campaign, building out targeted ads, funnels and supporting content
Test and enhance – we never stop assessing your campaigns for success, tweaking and enhancing the content and targeting to continually improve on CPL and lead volumes. Once the core channels are delivering a healthy ROI, we often add in supporting channels to build out the funnel, for example by adding email automation campaigns to increase retention rates
What Marketing Channels are Best for My Business?
The right marketing channels for your healthcare company will depend on your campaign goals and objectives, as well as your budget for paid advertising activity and content creation. Our Brains are specialists in advising healthcare companies which funnels, messaging and channels will bring them the best success. For instance, if your main goal is to increase leads and gain new patients for your practice, Google Advertising is a great way to gain low hanging fruit and generate interest. Facebook works very well as a supplementary channel, as does LinkedIn, and email marketing is an excellent way to increase retention rates. A full channel-by-channel marketing strategy will be planned on your behalf by your dedicated Brains content strategist.
How Does The Brains Save Me Money on My Marketing Activity?
By being highly-targeted in our approach and focusing on the right messaging and channels, we are able to deliver a significant improvement in your CPL (cost per lead). We believe that marketing should always be accountable for driving revenue and that you should always be able to tie activity back to results – typically a source of significant frustration for many healthcare companies.