What is performance marketing and how do you run a campaign?
As a leading performance marketing agency, we're proud to have been offering exceptional paid performance marketing services over the last few years. Our ambitious clients see great ROI, and with our guidance can get in the fast lane for business growth.
So, what is performance marketing, and how do you run a campaign? In this blog, we will be taking an in-depth look at this popular service, how it works and what we do to ensure each campaign is as successful as possible. 
What is performance marketing?
Performance marketing is relatively self-explanatory – a business pays a digital marketing agency based on the results produced. The required results can be anything from clicks and traffic to leads and sales. This all depends on what the business is trying to achieve. 
Performance marketing provides an opportunity to share the responsibility between business and marketing agency, which is actually one reason for its increasing popularity. Unlike traditional advertising, where a fee is paid upfront regardless of the results, performance marketing is dictated solely by the success of deliverables. If done correctly, performance marketing can be highly beneficial for both the business and the marketing agency involved.
In short, performance marketing separates the good from the bad when it comes to marketing. If an agency relies on fluffy metrics and made-up statistics, it will become apparent once they try to initiate a performance marketing campaign. On the flip side, if a digital marketing agency has the capability and experience to deliver high quality results, a performance marketing campaign will demonstrate their strengths.
Types of performance marketing
There are various avenues to explore when it comes to performance marketing, but each will depend on the type of business you are and the products or services you offer. There is no 'one-size fits all', so let's take a look at some of the tools you can use to help with your campaign.
Whether you're looking to reach your target audience through their preferred social media channels or search engine, online advertising is one of the best performance marketing tools available. 
At The Brains, we believe that lead generation is one of the most important aspects of any campaign – you can't expect to get results without first having good quality leads to market to. If you're looking to drive sales and revenue with your performance marketing campaign, we highly recommend that you invest in some form of lead generation service.
Arguably one of the best tools for performance marketing is pay-per-click. It has an added advantage compared to other services such as SEO, as you can quite easily bid to have your ad content appearing at the top of the search results without having to spend the time optimising your page.
Nurturing and re-engaging your leads can be time consuming, which is why marketing automation is so useful –  you can increase your engagement and retain customers without having to lift a finger.
One important thing to remember is that the services you choose are dictated by who your target audience is and what you're trying to offer them. Identifying your target audience requires answering a couple of questions and refining who you are going to be marketing to.
Let's look at how you can start identifying your target audience and reaching them with relevant content:
Begin by looking at what sort of people require your product or services. Things to consider are gender, age, and geographical location. 

It's important to understand the buying persona of your target audience and what makes them want/need to buy your product or services.

Once you understand who your target audience is, you need to find out where they are online. For instance, if you are a B2B business, you might want to consider a site like LinkedIn. Or, if you're looking to target a younger B2C audience, social channels such as TikTok or Instagram can be great options.

Now that you understand who your target audience is, why they want to purchase from you and where they are online, you need to start creating ads that will direct them onto the next stage of the purchase funnel. 

In order to create conversions, it's vital that you appeal to their buying needs with the

content

you create – the goal is to communicate why the target audience needs the product or service.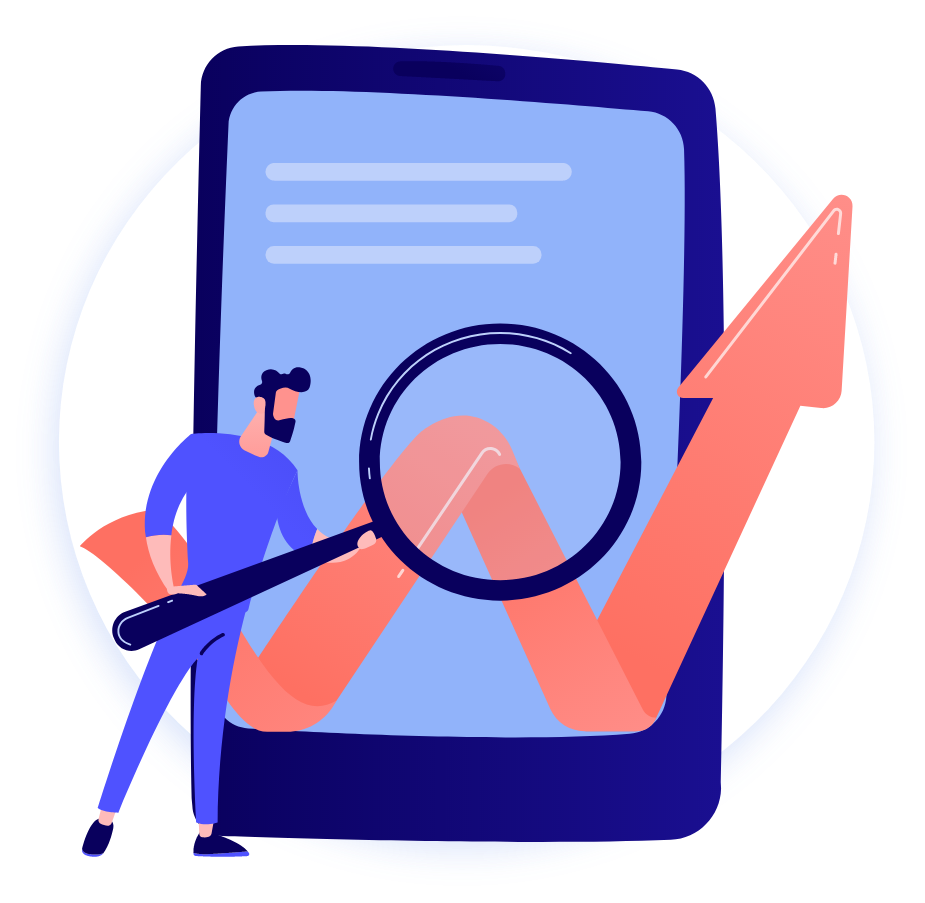 Although we may have made performance marketing sound easy with these instructions, we don't advise planning your own campaign without some type of professional help! If you want to speak to someone who has experience planning and implementing successful performance marketing campaigns – speak to one of our experts who can help you get the most out of your budget.
Getting started with performance marketing – our top tips
We've answered the 'what is performance marketing' question, so now it's time to get started with some of the basics. We don't like to come across all doom and gloom, but as an expert performance marketing agency, it's really our obligation to warn you about things you should avoid to save you time and money in the long-run! So, here are some top pitfalls you should be wary of:
If a channel is not performing well and is negatively affecting your ROI, it's in your best interest to stop using it. ROI is everything in performance marketing, so you must keep a close eye on it at every stage of your campaign.

Be realistic about what to expect when it comes to ROI. As the saying goes, 'don't write cheques that you can't cash' (literally and figuratively). Just because a marketing agency has promised you excellent results, doesn't necessarily mean you will get them, which leads to our next point.
It pays to be sceptical when you're planning a performance marketing campaign. We suggest that when you're picking an agency to assist you, go with the one that can provide you with results of previous successful campaigns.
The Brainy approach to performance marketing
So, how exactly do we go about creating such successful performance marketing campaigns? Here's a step-by-step of our process.
First things first, we work in collaboration with our clients to establish the overall goals for the campaign. We do this by assessing your budget against achievable results based on our experience and performance data – our Brainy experts can assess expectations to see what can realistically be achieved in a certain time frame.





From here, we discuss the results you'd like from your campaign – this could be anything from increased web traffic to clicks and leads. Once we have all this information, we are better positioned to start planning an effective strategy.

The next stage of the process is to start to identify and target your potential customers. We begin by looking at who your target audience is, what their needs are, and what's going to make them purchase your products or services. Our data-analysts then look into which search engines and social media platforms your target audience use so that we know where is best to show your ads or online content. When we understand your target audience's wants and needs, our

content team

will begin the strategizing and writing processes.

Our experts work to increase your

conversion rate optimisation

(CRO) by developing your website to improve site navigation, page design, calls to action and more. At The Brains, we understand that having a good-looking website is one thing, but making it user-friendly and optimised to make the buyer's journey easier is another. Our web experts do extensive research into your target audience's buying persona to see how the buyer's journey on your website can be optimised to maximise conversions.

Once we've launched the campaign, we then start to track progress to check whether the targets and KPI's are being reached. From here, we can make  adjustments based on the data to ensure you're getting maximum output.
Why choose The Brains performance marketing agency?
At The Brains, we understand the importance of delivering excellent results for every business we work with, which is why everything we do is results-based and backed by data. On average, our clients see 5x ROI in addition to high-quality leads and increased revenue. 
Our in-house experts have years of experience providing advice across all aspects of performance marketing, helping you to build a campaign that is guaranteed to bring in results. Whether you're looking to generate excellent leads, attract customers to your social media channels, or drive more traffic to your website with powerful design, we have the knowledge to help you achieve your desired results.
If you're thinking about partnering with an agency on your next campaign, or just fancy some more information about performance marketing, send us a message or give us a call – we'd love to hear from you.
Schedule your free initial consultation
Excited to get started with some performance marketing campaigns? Contact our experts here at The Brains for top tips.
If you would like some complimentary advice, request a FREE consultation today!
Ready to schedule a free digital marketing consultation?