2021 website design trends you need to know about
As one of the leading website design agencies in London, we work hard to keep on top of all the latest trends in the web design and development industry – so with our services, you can rest assured you're ahead of the game! In this blog, we'll be looking at the top website trends of 2021 that we believe every web developer and business owner should know about!
If 2020 taught us anything, it's how vital web technology is, and always will be. With most stores moving exclusively online and nearly every business operating from home offices, maintaining an impressive online presence is more important than ever before.  
Now that 2021 is well underway, we've been seeing notable changes in terms of how web developers are designing websites. In general, more emphasis is being placed on user experience and streamlining the buyer's journey. So, how can you make sure you're keeping up-to-date, and why is it important that you do? 
Why a website design agency (and companies in general) should always stay on trend
In today's world, every website design agency that wants to generate income and build a healthy client base must stay ahead of web development trends. Of course, you'll never have a crystal ball on hand to tell you exactly how the industry trends will pan out, so to stay ahead of the competition, agencies must spend some time and energy monitoring the latest changes and figuring out their next best move.
Why bother?
A website is the main storefront for many businesses – especially in the current climate. In fact, a large percentage of companies are now relying solely on their digital presence for their revenue, which means web design agencies are faced with creating websites that accommodate a buyer's journey that exists exclusively online. 
While this could lead to difficulty for less ambitious businesses, those seeking guidance from a website design agency could see it as an opportunity for unparalleled growth – any business owner choosing to embrace the shift into the (almost exclusively) digital world can position themselves as market leaders in their respective fields. Backed up by an impressive, on-trend website, there's little room for failure! 
The new trends being used by expert web design agencies in 2021
The pandemic has undoubtedly changed the way we interact and shop online, but 2020 also saw some other drastic changes affecting the web trends. Take a look…
Optimising for mobile

Optimisation for mobile use has never been more vital. Studies show that in 2020, 34.5% of online shopping was done via mobile and tablet devices, and this figure is only expected to rise. So, if you're an online business that isn't mobile-friendly, you're losing out on lots of potential revenue! It's important to work with a technical SEO agency to ensure your site is optimised for mobile users.

It's hard to say precisely why so much eCommerce takes place on mobile devices, but there are a few things that definitely contribute: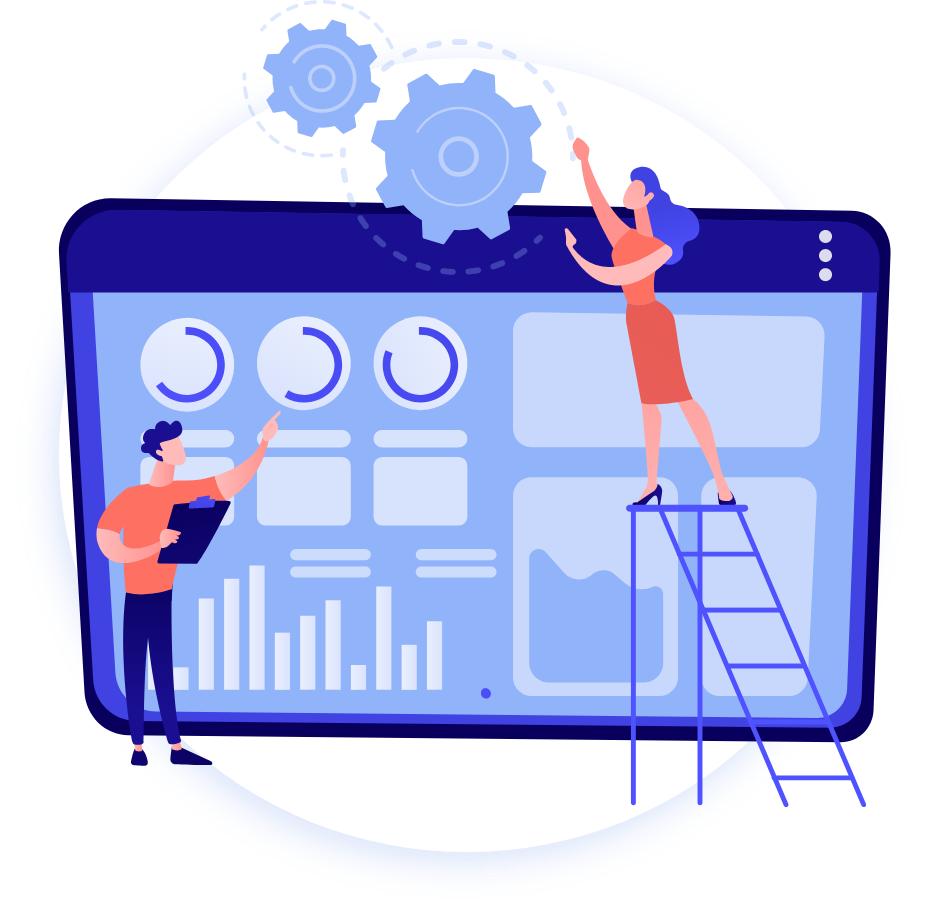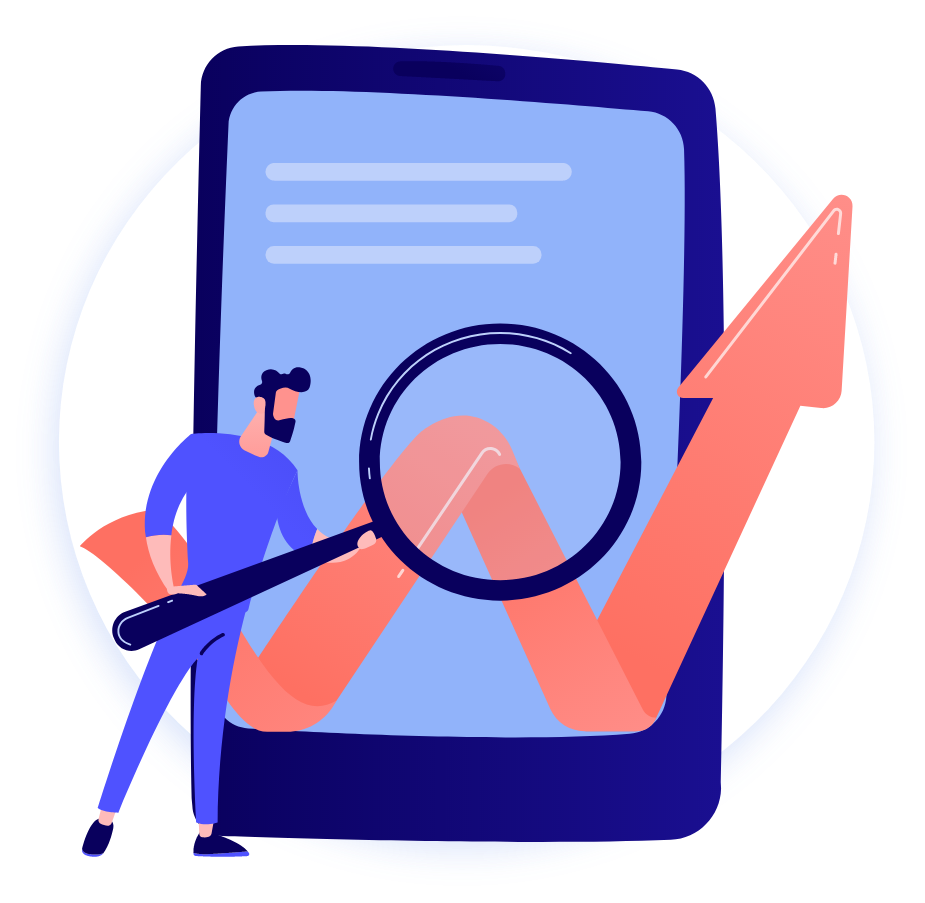 People tend to purchase during their downtime, which is primarily spent on phones or tablets

Buying on a mobile device is quicker than opening up a laptop or starting up a computer

Online purchasing is often linked to social media, which is mainly used on mobile devices

Email nurturing to encourage leads to complete a purchase is usually seen on a potential customer's mobile device
2. User interface (UI)
UI dictates how customers interact with your website, and is becoming increasingly important. According to Google, in 2020, over 53% of carts were left abandoned. Many people believe that this is due to many websites being difficult to navigate – buyers become increasingly frustrated with the purchase process and end up abandoning it altogether.
Let's take a look at some ways to increase UI:
Get to know your customers and find out why they have come to your website. If, for example, your clientele are in the older age bracket, consider how this might affect the buyer's journey on your website. You might need to streamline your buying journey so that it's as simple as possible.

Make sure your website is responsive and doesn't take an age to load – there are few things online customers hate more than waiting for a web page to show up on their screen. (You can invest in an SEO website audit to understand how your site performs currently.

Keep things simple – few people will be impressed by a website that is overly-complex or requires the user to put some thought into its navigation. Remember that it should be

you

putting in the work to encourage sales – not your customers.
3. 3D illustrations
Believe it or not, 3D is back – again. 3D Illustrations are on the rise in 2021, and they're proving to be a hit with web developers. Granted, they won't be as impactful as having your website fully optimised for mobile or having incredible page loading times, but it's important to remember that aesthetics are important too. 
Customers will want to see an aesthetically pleasing website as well as an easily-navigable one. 
Quick tips – bad website design habits to avoid
When it comes to web design, there are a lot of things that you should try to avoid. In fact, we could write dozens of blogs about web design pitfalls! To make things simpler though, here are our top 5:
You might want to fill your website full of content and keywords to help optimise it for SEO purposes, but by doing this, you can make it almost impossible for people to read what's on your page.


We suggest keeping your target audience in mind regarding the amount of text and the font size you use. Different age ranges and demographics have varying reading levels, so if you're targeting people in an older age bracket for example, you might want to use a slightly bigger font. We offer a variety of SEO copywriting services to perfectly balance SEO requirements with readability that appeals to your target audience.

Try not to make your website appear bland or impersonal – people want to get to know who you are and what you stand for. We even saw lots of brands in 2020 associating themselves with political movements to let their customers know where they stood. If you can communicate your message online, you can win the trust of your customers.

We don't recommend using too many stock images on your website as it can often look inauthentic and somewhat lazy. It shows great professionalism and personality if you can have original images on your site.

While it might seem like a small factor, it's extremely important to get the formatting right on your site. Make sure your text, images and other features are aligned correctly to avoid throwing off your website's overall aesthetic.

Having a website that doesn't quite look right can result in you losing out on sales. Customers can be very particular, and if they don't like the way your website looks, they can quickly lose interest and go elsewhere.

Don't mix too many colour palettes, as you can promptly turn a well optimised, easy to navigate website into something too vibrant or difficult to look at.
Why choose The Brains website design agency?

At The Brains, as a leading search engine marketing agency, we've been helping businesses to create stylish, optimised, and easy to navigate websites for several years, and we're fully primed to take on 2021 and the challenges it presents.
If you're a business looking to create a new website, or even develop an old one to help drive eCommerce revenue, here are a few ways that The Brains can help.
We work directly with our clients to identify their target audiences and have experts in CRO

to ensure targeted, user-friendly functionality. We understand that buyer's journeys differ depending on who will be accessing your website.
Site mapping is an essential tool if you want to convert visitors into customers. We can help you structure your web pages and create easy to navigate internal linking to help make your buyer's journey as streamlined as possible. Site mapping also allows greater visibility on search engines, thus increasing your chance of being found across top search engines. As a specialist SEO agency, we can ensure your sitemap and taxonomy follows search engine best practices.
Our in-house creatives design and develop splash boards that reflect your brand identity so that your website will have the appropriate colour schemes and imagery, allowing your audience to get a better understanding of your business personality.
After developing a site, we work with our clients to teach them how to make edits in the future, so they can constantly make sure that they're on top of all the latest trends in the industry. You could be next!

We offer a variety of SEO services in addition to website design, so we can advise on how to give your new website the best possible chance of ranking well. We even offer SEO consultancy packages if you're not sure where to start with optimising your site.
There's a lot already happening in 2021 in terms of web development, and there will no doubt be many more changes in the future. If you want to stay on trend, enhance your online presence and drive revenue, book a consultation with one of our Brainy experts.
Schedule your free initial consultation
Excited to get started with website design and development? Contact our experts here at The Brains for top tips.
If you would like some complimentary advice, request a FREE consultation today!
Ready to schedule a free digital marketing consultation?